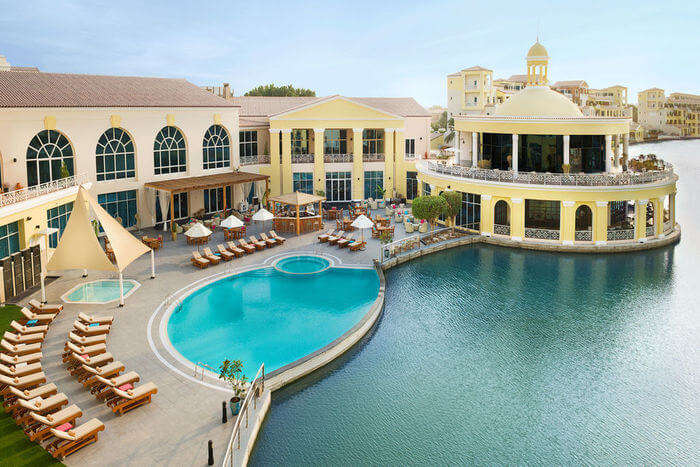 Overview
While planning the vacation to any destination, the choice of the right hotel is a step that is the primary concern of most of us. The 4 star hotels in Deira Dubai stand as a great help to make this job a lot easier. Coming with all the necessary facilities and stunning accommodations, these hotels have got everything to take care of the comfort, relaxation, enjoyment and complete satisfaction.Stay in their elegant rooms and suites with amazing features aided with heartwarming hospitality. The upgraded rooms and suites add even more to the luxury and level of satisfaction. Enjoy at the outdoor pools, spa and gym centers of these hotels that await visitors to come and have some fun and relaxing hours. Each hotel has got some special services that make sure to make the guests stay experience is grand and unique. Dine at their exclusive and excellent restaurants and diners that serve food while taking care of their appetite in the right ways. The airport shuttle makes sure that these hotels become easily accessible to visitors. Visit the 4 star hotels in Deira Dubai and make the holiday dream a reality.
Special Experiences
Enjoy the special experiences offered at the 4 star hotels in Deira Dubai that make every moment speak for itself with joy. Hotel Novotel Dubai Deira City Centre provides an airport shuttle and a lively sports pub. Avenue Hotel offers a Filipino themed nightclub with a pool table. Carlton Tower hotel provides live entertainment at its Russian restaurant. Some hotels also offer luxurious spa and massage therapy to the guests along with a sauna and steam rooms where one can relax after a full day of sightseeing. There also heated pools where one can enjoy a refreshing dip. Given the location of these hotels, one can also head to some of the popular beaches in Dubai and enjoy some quality time there. Most hotels also arrange for live performances within the hotel so guests can have an enjoyable time. These specialized services provided by the 4 star hotels in Deira Dubai make their time worth enjoying.
Facilities
At the 4 star hotels in Deira Dubai, experience the heartwarming hospitality of these hotels ensured by their skilled and professional staff and management. Stay inside the well furnished and equipped rooms of these hotels aided with all the necessary facilities like Wi-Fi connectivity, flat screen TVs, coffee and tea making facilities, mini bars etc. The hotels also come with fantastic bars and restaurants. Parking and room service facilities are also provided to make guests stay comfortable. At the Ramada Deira hotel, kids below 17 years of age can stay for free with an adult. Also, the hotel offers baggage storage and concierge services. JW Marriott Hotel provides dining and living areas in its suites along with DVD players and a 24/7 room service. Enjoy the facilities provided by the 4 star hotels in Deira Dubai and know how pleasure feels like.
Dining
The dining options at the 4 star hotels in Deira Dubai do not give many chances to complain. Each of the hotels has its exclusive diners and bars that serve delicious food and soothing drinks to make guests feel ecstatic about their hospitality. Hotel Novotel Dubai Deira City Centre has a stylish French bistro, an airy Mediterranean restaurant along with a laid-back café. Ramada Deira Hotel has a restaurant and a coffee shop and offers a free breakfast buffet. Coral Dubai Deira Hotel includes a colorful and vibrant Indian restaurant and an airy international cuisine serving restaurant. The hotel also has a clean lobby café with a piano. JW Marriott Hotel includes 11 dining options in the form of bars and restaurants that include Italian, German and poolside options. They say from one's stomach goes the way to one's heart. The 4 star hotels in Deira Dubai realize this fact and make sure to reach their heart with a positive impact.
FAQs
Q1. Do the restaurants serve food from international cuisines?
A. Yes, the restaurants at these hotels serve food from various cuisines. Many of them will satisfy the guest demands.
Q2. Do these hotels have kid-friendly provisions in-house?
A. Most of these hotels are kid-friendly. Many hotels have different activities and entertainment options arranged for kids so that they can enjoy themselves and the adults can have some relaxing time to themselves.
Q3. Can a currency exchange facility be found at the hotel itself?
A. Yes. Some of the hotels have this provision. But it is better to confirm beforehand than to feel dejected later.
Q4. Do we need to pay separately for the spa facilities?
A. Spa facilities are mostly included in the hotel package itself. One will rarely find hotels charging separately for them.
Q5. Is the airport shuttle to be paid for?
A. This varies from one hotel to another. Some of them provide it free of cost while others do charge for it. It is suggested for the best to confirm beforehand.
At the 4 star hotels in Deira Dubai, feel comfort and enjoyment coming together in one brilliant package along with fantastic facilities, services, activities and lots of joy. The hotels with their highly efficient staff and management plan and arrange every moment of the guests stay greatly. The wheelchair accessible facilities available at most of these hotels in themselves speak for the efficiency of these hotels and the comfort that one can expect. The hotels ensure that the needs of all the guests are being taken care of. Children are also sure to have an enjoyable time at these hotels as they also have provisions for the kids such as play areas and child-friendly buffets. One is sure to enjoy a wonderful vacation with their family at these hotels. One must come and stay at the 4 star hotels in Deira Dubai for the next vacation and fill it with delight.