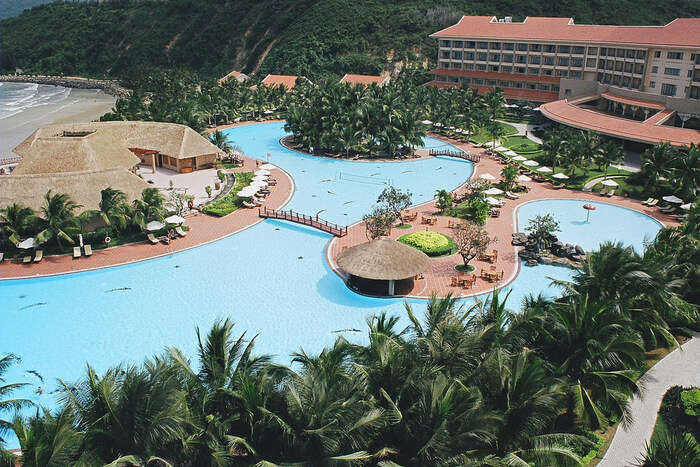 Away from the hustle and bustle of the ordinary life and strenuous routine, awaits a joyous vacation at Mauritius. Travelers can spend time with friends and family by going on a marvelous trip to these inviting tropical beaches and sunsets. A lovely trip comes with the best hotels as well. The 5 star hotels Mauritius West Coast invite all the travelers, tourists and wanderlusts around the world to hop into a fabulous tropical experience. Accommodate in the world-class room that comprise of deluxe, executive, superior, standard, and suite styles.These are also provided with best hotel services which constitute well-trained and highly qualified staff and committee. A vacation at these hotels is professionally designed to provide the customers with exquisite interior designs, wooden floorings, lights, and contemporary feeling. During leisure, one can spend time enjoying fun activities which include watersports and board games. Relaxation centers, steam treatments, and facial massages are all provided at these lavish hotels as well.
The 5 star hotels Mauritius West Coast has are also host to several events such as cultural programs and food fests. Here, get to taste some marvelous food cuisines such as Chinese, Indian, French, European and much more served by the humble kitchen experts. Get a taste of what is truly called the typical and authentic seafood of Mauritius and make this one of the best vacations.
Special Experiences
Every hotel big or small has a special vibe to it here in West Coast, Mauritius. With Marguery Exclusive Villas – Conciergerie and resorts offering Yoga Classes and a saltwater pool, to the more regular and unmissable water sports experiences such as diving, snorkeling, and windsurfing, the 5 star hotels Mauritius West Coast provide everything one could want. A special kids' area is a part of almost all family-centric hotels while romantically secluded hammocks and strategically placed beach chairs offer just enough privacy to couples celebrating their love, there is no denying that the 5 star hotels Mauritius West Coast take care of everything guests need. With such a perfect combination of thrill and relaxation, this vacation to Mauritius is the much-needed break that everyone needs.
Facilities
The 5 star hotels Mauritius West Coast has come with great facilities that include high-quality rooms and services. Wake up to hot meal and breakfast that are served in bed. Enjoy other basic facilities which include free internet throughout the hotel, spas, resto-bars, and swimming pools. The rooms also come with T.V, minibars, cabinets, 360-degree shower heads, blackout curtains and much more which can be customized and personalized as well. The entire accommodation package is supported and aided by a well-trained staff and management to provide customers with a comfortable place to reside. LUX* Le Morne and St Regis Mauritius are some of the finest examples of 5 star hotels Mauritius West Coast. These premium hotels ensure that no guests leave disappointed and that everyone has a great vacation in Mauritius.
Dining
At the 5 star hotels Mauritius West Coast, there are fine dining restaurants to provide customers with top quality and quantity of food. The foodie soul will be satiated with the authentic food served by culinary masters who are well-trained in all sorts of cuisines and drinks. Guests can taste international food which includes Chinese, European, Indian, French and much more. One can enjoys good quality cocktails, mocktails, wine and shots that come with fireballs and flame throw shows by expert bartenders. ايدين هازارد تشيلسي Themed Dinners offered in quite a few properties such as Paradis Beachcomber are a must-attend the event. ألعاب تربح جوائز حقيقية Apart from that, hotels also arrnage for live performances and entertainment to ensure an enthusiastic environment even during dinner.
FAQ's
Q1. What are some paid services in the 5-star hotels Mauritius west coast?
A.The paid hotel services include food, drinks, room service, housekeeping, swimming pools, spa treatments, massages, and steam baths.
Q2.What are the complimentary services offered at these 5-star hotels?
A. Free hotel services provided by most of the top rated hotels include free internet connectivity, music systems, water games, and board games, phone calls, reading rooms, minibars, and seating arrangements.
Q3. Do these hotels here accept foreign currency?
A. The region doesn't accept foreign currency in general practice, one needs to exchange it for local currency for local spending.
Q4. Are pets allowed in the hotels in West Coast?
A. Since most of the hotels in West coast are not pet-friendly it is advisable to leave pets at home when vacationing in Mauritius.
Q5. Do Hotels in the West Coast offer airport shuttle services?
A. Yes, all 5-star hotels in West Coast provide shuttle services to and from the Airport.
Tropical beaches, lakes, panoramic city views, and medieval streets await travelers in this exotic destination of Mauritius. One can accommodate in the best 5 star hotels Mauritius West Coast has and enjoy the journey that is supported by friendly and courteous staff members. Guests can enjoy room services that have multiple facilities such as coffee and tea making machines, minibars, and ample furniture, king size beds and flat screen television. Travelers can stay connected with other members through the free internet provided by these lavish hotels. Enjoy a comfortable stay at the modern rooms that come with wooden floorings, air conditioning systems, and bright lights. During leisure spend the day with friends playing board games, watersports or even taking a hot steam bath along with a good spa treatment. These hotels ensure a lavish vacation by accommodating in a room of suitable style which includes standard, superior, executive, family or suite. ارقام الحظ لبرج العقرب Wake up to hearty breakfast in bed and enjoy the best hotel services in 5 star hotels Mauritius West Coast.