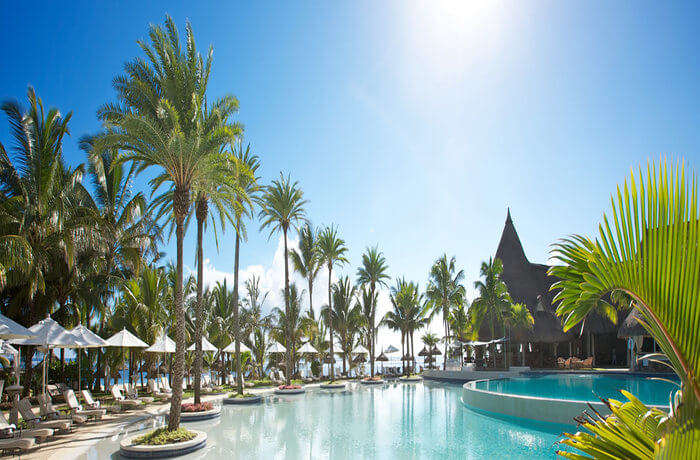 A relaxing vacation near tropical beaches is the perfect holiday destination for anyone. In Mauritius, travelers can enjoy a pleasant beach day with friends, family or partner beyond imagination. Apart from the bright beaches and sunsets, one needs the best hotel to spend their days as well. The best 5 star hotels in north Mauritius present all the travelers, tourists and wanderlusts with best amenities and views. Get accommodation in top class suites and rooms that come with best hotel service. Waking up to bright sunlight and vast seas as people sip their morning coffee in the hotel balcony, these holidays at the 5-star hotels are nothing less than amazing. Guests can spend time at these 5-star hotels professionally built with beautiful interior designs that come with fun activities such as watersports, billiards, casino, restobars, and kids' activity sections. The hotels also come with professional spas and relaxation areas.
The 5 star hotels in north Mauritius have special cultural programs and fests held occasionally during its peak seasons. Get to enjoy continental food and cuisines that have a mix of Chinese, Indian and European food. INTI, a Peruvian restaurant, and Beach Rogue, a Mediterranean restaurant at LUX Grand Gaube, offer delectable fare for its guests. All these served by the humble culinary experts of the 5-star hotel. Enjoy a typical, authentic and rejuvenating experience in the marvelous 5 star hotels in North Mauritius and make the vacation, one of the best.
Special Experiences
Get to enjoy some special strolls across gardens present in these 5 star hotels in North Mauritius. One must not miss out on the beachfront that is sure to give marvelous tropical experiences to any couple or just two people looking to bond. Travelers can experience a full body treatment that includes full body scrubs, foot massage, facials and typical Balinese massage that is a great stress buster from anyone's work life. Tai Chi, Pilates, and yoga classes are also arranged at hotels like LUX Grande Gaube for an amazing experience. Soak in swimming pools that give guests a great Jacuzzi feel. One may sip a great wine and enjoy a water volleyball with friends. Guests can have a luxurious stay by spending leisure time munching on some special seafood and watching art performances, talent displays, bartender flame throws and much more.
Facilities
Spend a luxurious and fantastic vacation at 5 star hotels in north Mauritius that come with best room services, balcony views, and bed-served food. Themed dinners at Sunset Reef Resort & Spa are also liked by many. The accommodation comes with top quality rooms and suites. Facilities in these hotels also include free Wi-Fi to stay connected. Spas, casinos, resto-bars, and swimming pools are provided with well-trained staff and management. The services and facilities can be customized and personalized as well. The rooms are provided with basic facilities such as blackout curtains, safe box, hot bathtubs, music systems, and air conditioning systems for a lavish stay. With a plethora of lavish amenities offered at these hotels, one can enjoy a luxurious and hassle-free stay at these hotels.
Dining
At the 5 star hotels in north Mauritius get to taste some fine authentic food served by the kitchen experts who are very talented. Taste cuisines that range from continental, international, Chinese, European, Indian and much more. Also, get served with top class cocktails, mocktails, wine and shots made by the expert bartenders. There is a wide range of cuisine choices for guests to choose from ensuring that everyone finds something for their tastebuds when on a holiday. The well-trained chefs even take up special dietary requests for the guests, giving them the ultimate dining experience.
FAQ's
Q1. What services at these hotels are free of charge?
A. Free hotel services include Wi-Fi, library, sickbay access, radio systems, board games, telephone calls, television, hygiene accessories, bathrobes, and room service.
Q2. Which languages can the hotel staff converse in at these hotels?
A. The hotel staff is well trained in English and French. One may also find Hindi speaking staff members as well.
Q3. What can the guests expect in a buffet breakfast?
A. While most of the hotels serve continental breakfast, one may also find halal meat items, kosher and vegetarian fare as well.
Q4. What are some must-try delicacies in Mauritius?
A. The best food Mauritius is known for is its seafood as it is a tropical island. The best seafood is served with tangy pickled fishes, mustard seeds, ginger, and garlic and mustard sauce. Apart from seafood, the place is also known for Creole, French, Chinese, Indian and European cuisines as well.
Q5. Are special requests entertained by the hotel staff?
A. The hotel staff tries its best to assist their guests. They do everything possible to make the guests' stay comfortable at their property.
To help travelers find the best 5 star hotels in North Mauritius and enjoy special room services there are a few names to consider when it comes to these hotels, such as Royal Palm Beachcomber, The Westin Turtle Bay Resort and Spa, The Oberoi Mauritius etc. One can relax in lavish and comfortable pools and water areas. Delicious food and drinks served are culinary experts. The best tropical beach views along with some good therapeutic massage are a specialty here. Guests can enjoy live performances, talent shows and dance to some foot tapping music. One can make their stay a lavish one by enjoying amenities such as flat screen television, free connectivity, blackout curtains, radio, bathtubs, dining area, seating area, kitchens, king size beds with extra cushion, minibar and much more. The 5 star hotels in North Mauritius also come with exclusive breakfast, massages and cosmetic products. One is sure to have a memorable experience by accommodating at these hotels.