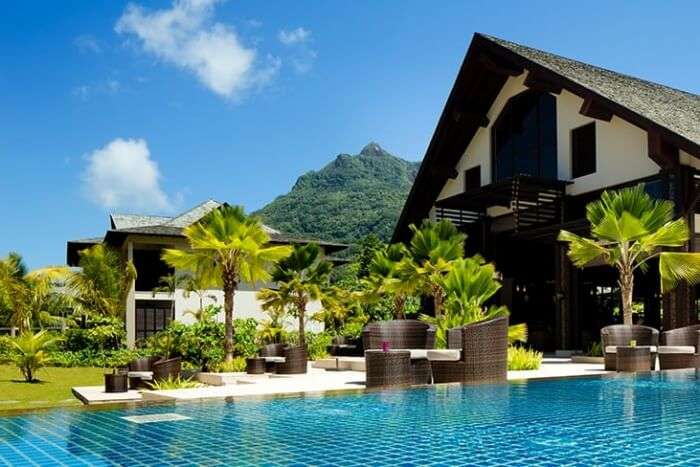 Overview
Beau Vallon is one of the islands of Mahe in Seychelles and is very popular among tourists for its beautiful location and crystal clear waters. A Beau Vallon resorts Seychelles offer the best services and top off the line facilities for their visitors. Tourists to Seychelles can now enjoy the mountains, azure beaches, and the tropical landscapes without any hassles. Beau Vallon Beach resorts are surrounded by huge palm trees that swoop over these turquoise waters. The beaches here are the best for beach activities like jet skiing, parasailing, water scooting, scuba diving and snorkeling. Residents of these resorts can spend endless days and nights just strolling through this immense beauty. Staying in Beau Vallon is a different experience. A Beau Vallon Bay resorts provides easy access to the beach and the tropical forests. The friendly staff is always willing to come forward to help and provide services to their guests. They take care of all the guests' mundane needs while they are enjoying their much deserved holiday in magnificent Seychelles.
Special Experiences
Tourists can enjoy their stay at the Berjaya Beau Vallon Bay Resort and Casino and witness the fantastic mountain and sea views from here. Guests can now enjoy the hospitality of the resort by their impeccable services. This 5-star Beau Vallon resorts Seychelles also includes a casino to spice up the vacation for their guests. The Coral Strand Smart Choice invites tourists to enjoy their stay by taking advantage of two beautiful swimming pools overlooking the sea. For people, who are not so ocean-friendly, they can still enjoy the water and the view in these pools. Also, the spa provides excellent Thai massages for added relaxation and rejuvenation during the holiday. The resort boasts an extensive tropical garden, and they also have a resident tortoise which lives in the resort garden. This is one of the top-rated Beau Vallon resorts Seychelles that provides spic and span rooms and linen. The Chateau Elysium is the best budget hotel available in Beau Vallon which provides good laundry services and Wi-Fi connectivity. People staying here now can instantly post their Seychelles holiday pictures to their Instagram profiles without any hassle.
Facilities
While enjoying the lovely beaches and tropical vicinities of Beau Vallon visitors can also enjoy the best services provided by The H Resort Beau Vallon Beach Hotel. It is located in the best spot on the island and boasts spacious rooms. The view from the balcony of these sprawling rooms is mesmerizing and spellbinding. One can enjoy those perfect photographic moments in this resort. Enjoy the proximity and access to various other restaurants from this resort. This Beau Vallon resorts Seychelles is something that should be shortlisted on the trip to Seychelles. The Villa Perla is located on the hilltop, providing the best view of the ocean, beach and the tropical forests. Apart from this, the hotel amenities include a fully air-conditioned room which is required when staying in Seychelles. Tourists can also indulge in early morning tropical treks to work up their appetite and come back for a sumptuous breakfast in the resort which is free.
Dining
Dinners in Beau Vallon can be a gastronomic adventure filled with tasting expeditions in restaurants like Hilton Seychelles which spoils one for choices. Enjoy the hospitality and prompt service which is delivered elegantly to the table. Be it a celebration or just a dinner date, this place tops the list of Beau Vallon resorts Seychelles. The La Perle Noir Restaurant serves some excellent Italian food like fettuccini and a variety of pastas dripping with cheese and herbs. The thought of it can make mouths drool and stomachs hungry. These options will leave people craving for more. The Trader's Vics at H Resorts is another top choice for visitors who are looking for some fantastic seafood. The selection of seafood is vast ranging from crabs, types of fish, shrimp salads and soups and so on. What starts in Beau Vallon never ends when it comes to food adventures.
FAQs
Q1. Why is Beau Vallon such a popular place?
A. Beau Vallon is very popular because of its location which is surrounded by tropical trees and laced with the mountains. It is also very popular among tourists for its beach sports like jet skiing, scuba diving, snorkeling and parasailing. There are banana boats too.
Q2. Are pets allowed in beach hotels in Beau Vallon?
A. Beau Vallon is a very pet-friendly place, and most resorts here allow people to bring their pets over. However, some accommodations may not entertain pets, keeping their guests' preference in mind. Not all people like pets and hence, it is a wise idea to call the resort first and check.
Q3. Which beach hotels in Seychelles are the closest to the airport?
A. Beau Vallon does not have an airport of its own. Bel Air Hotel, Hilton, Bayview Studio, Eden Island, and Victoria Hotel are pretty close to the airport. These are the most popular hotels in Beau Vallon, but guests can also opt for more budget-friendly hotels and resorts.
Q4. What cuisines are served in hotels in Beau Vallon?
A. Beau Vallon has a wide range of restaurants to cater to different tastes and preferences. Cuisines, like Creole, Italian, Spanish, Indian and Continental, are common across the region. However, guests can also enjoy burgers, pizzas and other fast food to a quick bite.
Q5. Which are some of the best resorts in Beau Vallon?
A. Hilton Seychelles Northolme Resort and Spa and Berjaya Beau Villon Resort are some of the best medium priced resorts in Beau Vallon. Then there is also the Coral Strand Smart Choice. However, the best resort will be one based on the choice of the guest and where they would like to be based. Most beach resorts in Beau Vallon are located at the beachfront and offer panoramic views of the sea and beach.