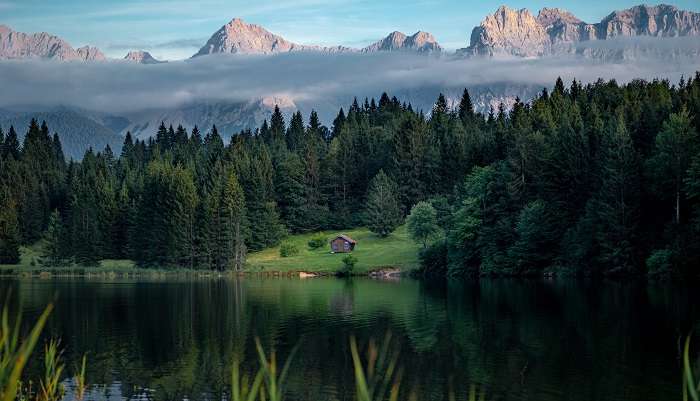 The countries of France, Poland, and the Netherlands have their charms, but no visit to Western Europe is complete without a spontaneous adventure in search of the authentic Spätzle, intriguing museums, and award-winning art and design that can be spotted in almost every city, throughout the country. Whether you are seeking the magnificent Baroque architecture in Bavaria or the uber-hip gastronomy of Hamburg, or just want to grab a stein of beer as you take in panoramic views of the pristine countryside, here's an all-inclusive list of Germany tourism guidelines that will help you plan ahead for a safe and memorable journey.
Updated Index Of Germany Tourism Guidelines
Navigating travel in the post-pandemic world can be complicated, a perplexing endeavour that seems to require adhering to countless rules and regulations, as well as a folder of additional documentation to ensure hassle-free arrival and departure. We have detailed below the Germany tourism guidelines in place for international travel for 2022.
Please note that these are both EU-wide entry restrictions as well as the updated instructions issued by the Federal Ministry of the Interior, Building and Community (BMI) which are subject to change given the situation and the active number of cases in the country.
Every person from the age of 12 will be required to present a negative test result certificate issued 72 hours before their arrival or a document proving their vaccination status.
Any person who spent time in a 'high-risk' area within the last 10 days will need to have a negative test result which will be checked by the local police authority before they enter the country.
There is an obligation to register and quarantine if you have spent time in a 'high risk' area in the past 10 days.
Anyone looking for exceptions or more information on the above-mentioned rule can find them here.
Vistara To Start International Flights To The United Kingdom, Germany And France!
Best Time To Visit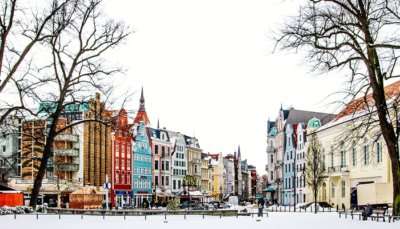 Image Credit: Andrea Anastasakis for Unsplash
The best and most recommended time to visit Germany is between the months of May and September as summer and autumn bring with them pleasant weather that's perfect for outdoor activities. The temperature ranges in the 20s around this time of the year, and you can experience the peak tourism season as throngs of tourists from all around the world visit. The Germany travel guidelines are significantly relaxed but must be adhered to avoid public transmission.
Top 6 Beaches In Germany In 2022 For All The Beach Babies Out There
How To Reach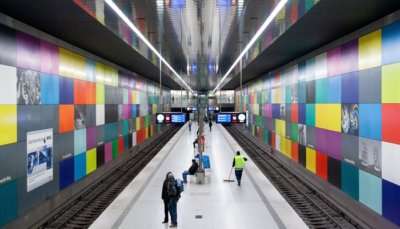 Image Credit: Dimitry Anikin for Unsplash
The best and the most efficient way is to take a flight from any of the metropolitan cities in India to Germany, the duration for which ranges between 9-10 hours on average. The readily operational flight schedule offers daily departures which we recommend booking in advance to secure your Schengen visa and for better pricing on your tickets.
26 Places To Visit In Germany In 2022 That Will Compel You To Stay Here Forever
Getting Around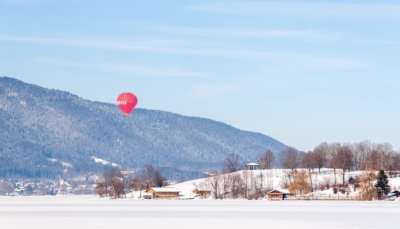 Image Credit: Dimitry Anikin for Unsplash
Germany boasts one of the most convenient public transport systems in Europe and it is also the most recommended as you travel around the city. The train service is the most budget-friendly option, with regional and cross-country departures every hour from most stations. Alternatively, you can also hop on the regional bus service to take you from one attraction to another as it fills up the gap to places where the train may not reach. If you want to travel at your own pace, you can rent or hire a car service to navigate through the cities.
Oktoberfest Germany 2022: Bottoms Up Your Mugs At The World's Largest Beer Fest
Places To Visit In Germany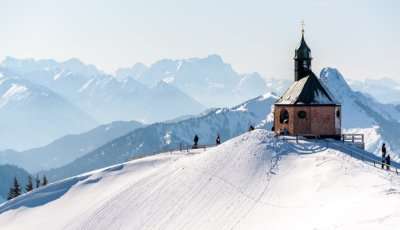 Image Credit: Dimitry Anikin for Unsplash
From HafenCity, to Bavaria to Berlin, this gorgeous country is dotted with some of the best towns and cities in the world, all worth exploring and learning about. Start your journey in the heartland and capital of Berlin, where the thriving art and culture scene paired with unbelievable architecture will leave you wanting more. Head down to Munich during Octoberfest to immerse yourself in a beer-tiful experience as you people-watch from the central square and visit 18th-century landmarks. Go on a museum tour in Hamburg for seven centuries of art, and then continue on the south-western region as you lose yourself in their pristine showcase of fine art and music.
8 Best Restaurants In Germany To Explore On Your Next Holiday In The Deutschland
Things To Do In Germany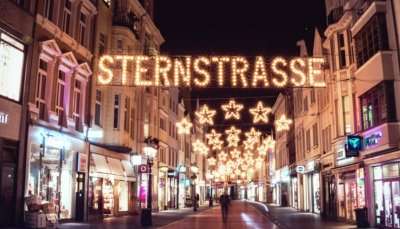 Image Credit: Karolina Nichitin for Unsplash
With tourism services slowly reopening in the country, businesses will be paving a way for the future of travel. From attractions, theatres, landmarks, and restaurants to the many tours that take visitors around the country, you will be spoiled for choices for experiences bound to make your trip a memorable one. If you find yourself in Germany in 2022, don't miss out on popular picks such as:
Walkthrough the Bavarian woods to discover the Neuschwanstein Castle
Take a historic tour of the Berlin Wall
Go on a pub crawl tour near Frankfurt's Old Town Center
Hike the trails of Berchtesgaden National Park
Indulge in fine-dining restaurants in Berlin
Take a detour to the Upper Middle Rhine Valley
10 Places To Visit In Berlin You Must Not Miss On Your 2022 Germany Trip
Accommodation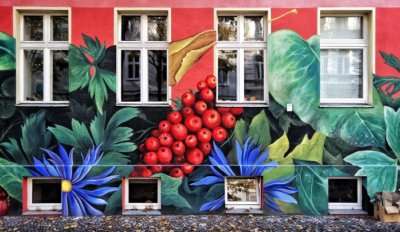 Image Credit: Ahmed El Amine Nakib for Unsplash
The best way to plan your stay or accommodation in Germany is to plan ahead, enquire about the status of current guidelines in the local municipality, and book in advance for a hassle-free arrival.
If you are not coming from a high-risk area, you can make a direct booking with the hotel and check-in without the mandatory quarantine.
For Indian travellers, there is no mandated quarantine requirement as the country is no longer listed as a high-risk area.
Germany has resumed accepting tourist reservations in hotels as of June 11th as they continue to follow the current health guidelines.
Snowfall In Munich: A Perfect 2022 Guide To Soak In More Bliss In Snowy Germany
Restaurants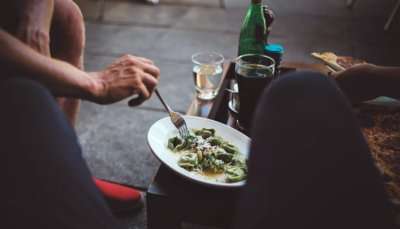 Image Credit: Igor Miske for Unsplash
In Berlin, visitors no longer need to present proof of a negative before entering restaurants. Both vaccinated and unvaccinated visitors are urged to adhere to the strict health guidelines and continue to wear medical-grade masks as they dine indoors and outdoors. As per the directions released on 23rd August, it is mandatory to bring with you:
Proof of vaccination
Proof of recovery or
Negative RT-PCR test result
This is a must-have requirement for entering indoor restaurants, cafes, and hotels.
Know How Celebrating New Year In Germany This Year Will Be A Hard-To-Forget Experience
What To Pack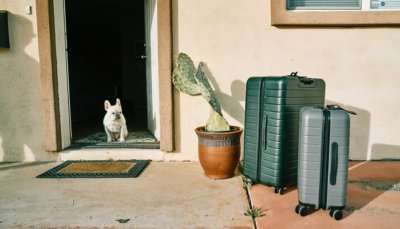 Image Credit: ConvertKit for Unsplash
If you are planning a trip to Germany in the upcoming weeks or months, make sure that you pack with yourself a supply kit including any or all essentials recommended to avoid community transmission in the country.
Seasonal clothing
A pack of disposable face masks or 2-3 reusable face masks
Sanitiser for personal and a solution for outdoor/surface use
A personal PPE kit that will include a face shield, sanitiser sachets, and a pair of disposable gloves for flight, train, or any kind of commute
9 Stunning Places To Visit Near Germany For A Dreamy Europe Vacation In 2022
Travel Checklist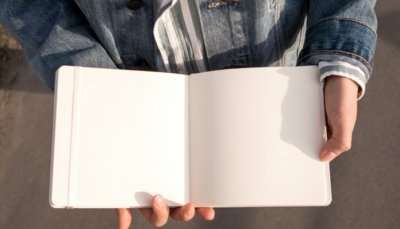 Image Credit: Kate Macate for Unsplash
Whether you are planning a short trip to spend a few days in this majestic country or find yourself longing for a month-long stay, as per the current Germany tourism guidelines, here are some of the most important items you must cross off from your travel checklist.
Obtain your travel visa before departure
Learn about all the Germany quarantine rules placed by the national and local authorities
A copy of your vaccination certificates or recovery reports
Medical-grade face masks
9 Wonderful Places To Visit In Frankfurt: See The Best Of Germany In 2022
Further Travel Tips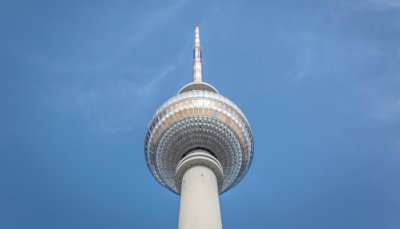 Image Credit: Markus Spiske for Unsplash
When you have it all planned out, don't forget to make sure that you summarise all that you need to know when you arrive in Germany. Here are some more travel tips to help your journey in the country:
Infants and adults above the age of 60 aren't advised to undertake leisure travel to ensure their health and safety.
It is mandatory to wear your medical-grade mask at all times when you are exploring the outdoors in Germany.
The Germany tourism guidelines may change depending upon the city or region you travel to in the country. Make sure you learn about the variations before your departure.
7 Villas In Germany For A Luxurious Holiday In Europe You've Always Dreamed Of
Germany is a cultural wonderland, an architectural museum of a country, and a mystical gem in Western Europe with an undeniable magnetism and allure. With all the marvellous experiences that this place has to offer, you might even be planning for your next visit before departing for home and when you do, don't forget to learn more about our trip to Germany for tailor-made itineraries to help curate your dream trip.
For our editorial codes of conduct and copyright disclaimer, please click here.
Cover Image Credit: Daniel Seßler for Unsplash
Frequently Asked Questions About Germany Tourism Guidelines
Is there any exception for entry of vaccinated international travellers?
If you are travelling for a country that is classified with variants of concern, you will need to show an RT-PCR test with negative results 72 hours before entering the country along with proof of vaccination. If you are travelling from countries outside this list, the vaccination certificate will be deemed equivalent to the negative test.
Do I need to register when I enter the country?
Every traveller entering the country must complete the process of digital registration if they have spent time in a high-risk area in the last two weeks before their arrival.
Is it mandatory to self-quarantine after you enter the country?
If you have spent time in a high-risk country two weeks before you enter Germany. If you are currently in India and plan to travel in the next few weeks, there is no obligation to quarantine as India is not considered a high-risk country.
Are the current regulations subject to variations in different parts of Germany?
As the country is keeping a close watch on the number of cases, local cities and regions may have their own code of conduct to avoid community transmission. It is advisable to check with your local authorities once you arrive to make yourself aware of any additional precautions.
What are some of the best sources to keep up-to-date with the latest travel guidelines?
Some of the best sources you can check are Information on coronavirus and regulations, the Ministry of the Interior, the Ministry of Health, the Ministry of Transport, The World Health Organization, and the Robert Koch Institute.
People Also Read:
Post-Covid Travel Guide To Seychelles Post-Covid Travel Guide To Thailand Post-Covid Travel Guide To Sri Lanka