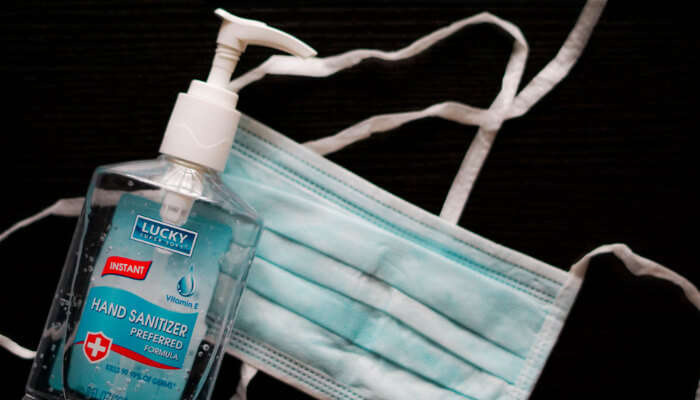 Image Credit: Pixabay
As the country slowly moves back to the normal with an array of unlock down being announced, the Globetrotters are looking for the best escapes from their daily routine. Some being interested in solo trips whereas others looking a chance to recreate a magical bond with their significant other. For some a refreshing weekend getaway with family or loved ones is a perfect escape plan! If you are amongst those who are planning a post-lockdown travel then here are the most essential COVID19 Statewise Travel Guidelines for future travelers!
COVID19 Statewise Travel Guidelines
Here are the COVID19 Travel Guidelines issued by the state governments:
AndmanAndhra PradeshAssamBiharChandigarhDadra & Nagar HaveliDelhiGoaGujratHaryanaHimachal PradeshJammu & KashmirJharkhandKarnatakaKeralaMadhya PradeshMaharashtraMeghalayaMizoramNagalandOdishaPunjabRajashtanTamil NaduTelanganaUttrakhandUttar PradeshWestBengalState-wise Epass
SAFETY GUIDELINES
Andaman & Nicobar islands
Andhra Pradesh
Assam
Bihar
Chandigarh
Dadra & Nagar Haveli And Daman & Diu
Delhi
GOA
Gujrat
Haryana
Himachal Pradesh
Jammu & Kashmir
Jharkhand
Karnataka
Kerala
Madhya Pradesh
Maharashtra
Meghalaya
Mizoram
Nagaland
Odisha
Punjab
Rajashtan
Tamil Nadu
Telangana
Uttrakhand
Uttar Pradesh
West Bengal
State-wise Epass Link
What are you waiting for? Just book a holiday to your best destination and make your travel a beautiful experience with TravelTriangle. Don't forget to checkout the above-mentioned COVID19 Statewise Travel Guidelines for a stress-free travel vacation. So just pack your bag and enjoy vacationing!