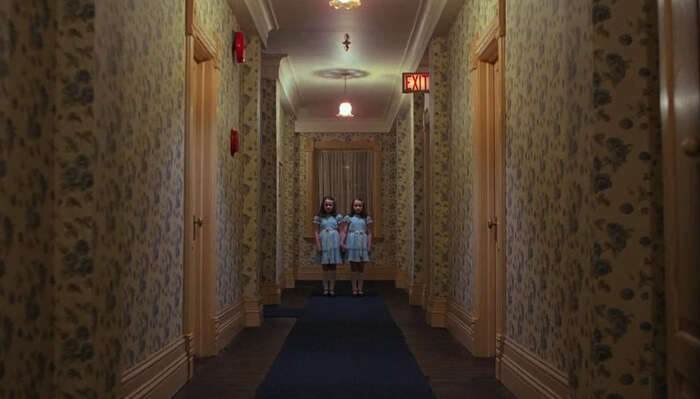 Hotels are, primarily, establishments to provide comfortable and, maybe, luxurious lodging. But what if the moment you step into a hotel, a light breeze glides past your hair, windows and doors start squeaking, and strange sounds and smells fill up the spacious room?
The above picture of the isolated Overlook Hotel from the famous psychological horror The Shining has spooked many of us. But we don't need one from the movie, there are quite a few ghostly tales of haunted hotels in India. Yes, after most haunted places in India, we bring you the spookiest hotels that dare you to spend a night there!
9 Best Haunted Hotels In India
Here is the list of most famous haunted hotels in India which are perfect for all those who love to have an encounter with the unknown. Keep scrolling down and read along!
Hotel Brij Raj Bhavan – Kota
Hotel Savoy – Mussoorie
Hotel Taj Mahal Palace – Mumbai
Hotel Fern Hill – Ooty
Hotel Raj Kiran – Lonavala
Morgan House Tourist Lodge – Kalimpong
Hotels Around Ramoji Film City – Hyderabad
Trident Hotel – Mumbai
Hotel Lakeview – Ooty
1. Hotel Brij Raj Bhavan – Kota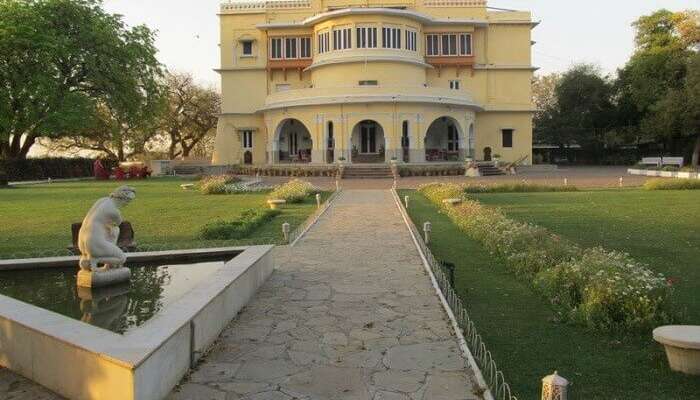 Brij Raj Bhavan, a palace built in the 19th century, was converted into a heritage hotel in 1980. It is said to be home to the friendly ghost of Major Burton – an English official who was killed by the Indian sepoys in the mutiny of 1857. The ghost is rumored to walk the corridors of the palace and occasionally slap the guards who sleep on duty. As much as it looks pretty on the outside, it is considered to be the one of the most haunted places in Rajasthan.
Location: Brijraj Bhawan Palace Hotel, Civil Lines, Nayapura, Kota, Rajasthan 324001
2. Hotel Savoy – Mussoorie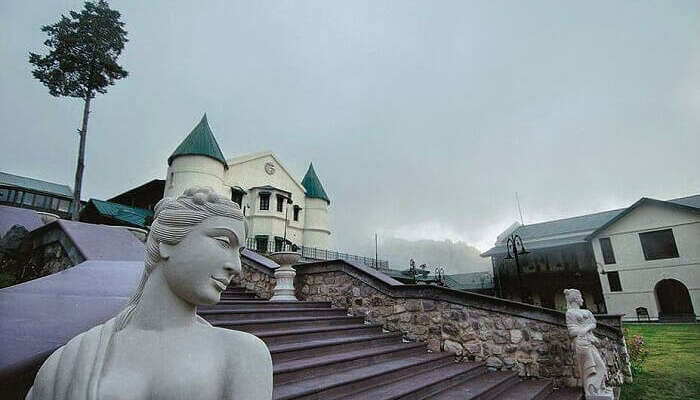 Rumor has it that the ghost of Lady Garnet Orme haunts the Savoy Hotel in Mussoorie. The story speaks of her murder in the hotel by adding strychnine in her medicine bottle. Years later, the doctor who was tending to her was found dead in a similar fashion. The buzz of this story spread far and wide and even made it to the Agatha Christie classic – The Mysterious Affair at Styles. It is considered to be one of the most haunted hotels in India. 
P.S. Though number 2 on our list, this one, according to us, is scarier than Hotel Brij Raj Bhavan.
Location: Library Bazar, Gandhi Chowk, Mussoorie, Uttarakhand 248179
Suggested Read: 5 Most Haunted Places In Shimla: Exploring The Eerie Side
3. Hotel Taj Mahal Palace – Mumbai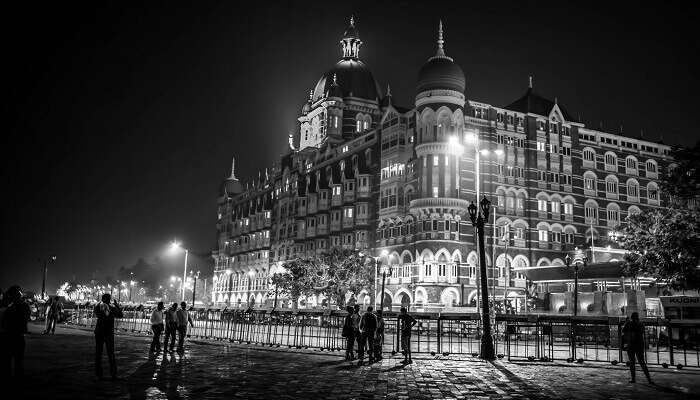 Hotel Taj Mahal Palace has an interesting history. Jamshedji Tata was once denied permission to enter the Watson Hotel by the British. Furious by the discrimination, he got the hotel plan made by W.A. Chambers. However, when Chambers returned from his England trip, he found that the hotel was made in a direction opposite to his architectural plans. The disheartened architect committed suicide by jumping from the 5th floor of the hotel. Rumors of the ghost of Chambers walking in the Old Wing have been popular ever since.
Location: Apollo Bandar, Colaba, Mumbai, Maharashtra 400001
Suggested Read: Stories Of 10 Haunted Places In Pune That Will Make You Wet Your Bed
4. Hotel Fern Hill – Ooty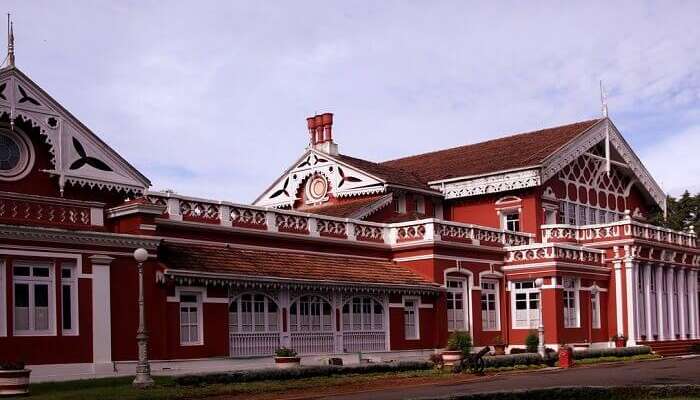 It was during the shooting of the Bollywood horror thriller – Raaz – that the hotel shot to fame. The horror stories were believed to be true and the hotel was permanently shut down. The story goes that choreographer Saroj Khan and her crew woke up one night on hearing the noise of rearrangement of furniture on the first floor. They tried to contact the reception, but the line was dead. Next morning, to their horror, the receptionist pointed out that there was no first floor in the hotel.
Location: 73 Kundah House Road Fern Hill, Ooty 643004 India
Suggested Read: 9 Winter Hotels In India That Offer A Cozy Holiday In The Lap Of Luxury!
---
5. Hotel Raj Kiran – Lonavala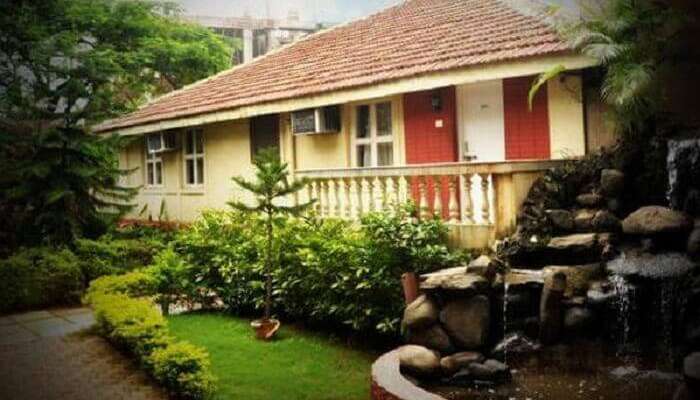 If you are (bike) rider, Hotel Raj Kiran is a mere 2 hours' road trip from Mumbai. Though not very huge, this hotel in the quaint city of Lonavala, has been confirmed as a haunted hotel in India by a number of experts on paranormal activities. A room in the corner behind the reception on the ground floor is claimed to be haunted. Guests have reported that bed sheets have been pulled off while they were asleep. Others have reported seeing blue light flashes at their feet. With the increasing reports of such incidents, the hotel stopped renting out this particular room.
Location: B Ward, C.S. No 161, Old Mumbai – Pune Hwy, Lonavla, Maharashtra 410401
Suggested Read: 12 Luxurious Hotels In India That WILL MAKE YOU SELL YOUR KIDNEY!
6. Morgan House Tourist Lodge – Kalimpong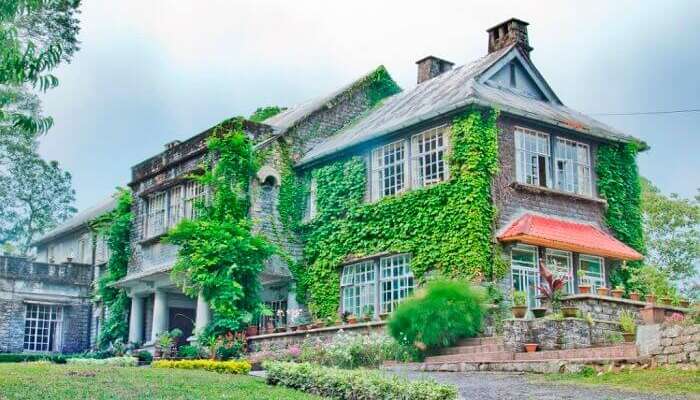 Morgan House Tourist Lodge, erstwhile heritage house, is a bloodcurdling lodge in the tiny hill station of Kalimpong in West Bengal. It was built in 1930's by George Morgan, who lived there till the death of Lady Morgan. Rumors about the ghost of Lady Morgan haunting the house makes the lodge one of the haunted places in Kolkata. Locals claim to have heard voices of somebody walking in high-heels in the wooden corridors.
Location: Chandraloke, Kalimpong, West Bengal 734301
7. Hotels Around Ramoji Film City – Hyderabad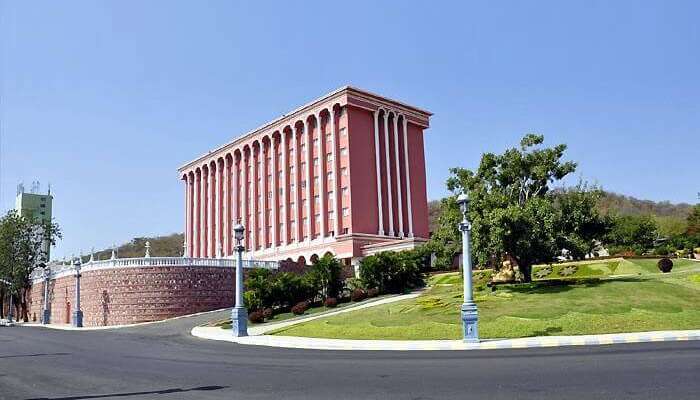 Ramoji Film City is said to have been built on the battlefield of Nizams. Also, it is believed that hotels in and around the film city are haunted by the ghosts of the deceased. Several incidents suggesting the presence of ghosts in hotel rooms and the changing rooms of the film city make the region one of the most haunted places in Hyderabad.
Location: Around Ramoji Film City, Hyderabad
Suggested Read: 20 Best Hotels In Kalimpong That Take You Closer To Nature In The Ginger Capital Of India!
8. Trident Hotel – Mumbai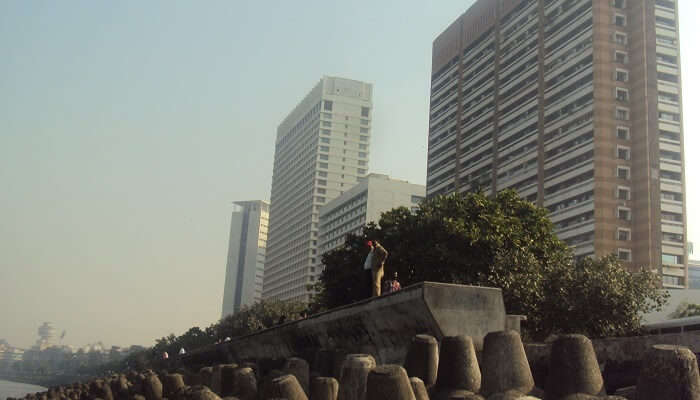 Trident Hotel will surely leave you amazed as the lift of this hotel will directly take you to the 14th floor and will skip the 13th floor. Sounds weird right? There are a lot of hotels in Mumbai which totally avoid the 13th floor as there are a lot of stories about people hearing unnatural sounds and seeing things which can't be explained. The number 13th is often related to evil and if you want to experience something unnatural you ought to visit the hotel!
Location: Netaji Subhash Chandra Bose Rd, Nariman Point, Mumbai, Maharashtra 400021
9. Hotel Lakeview – Ooty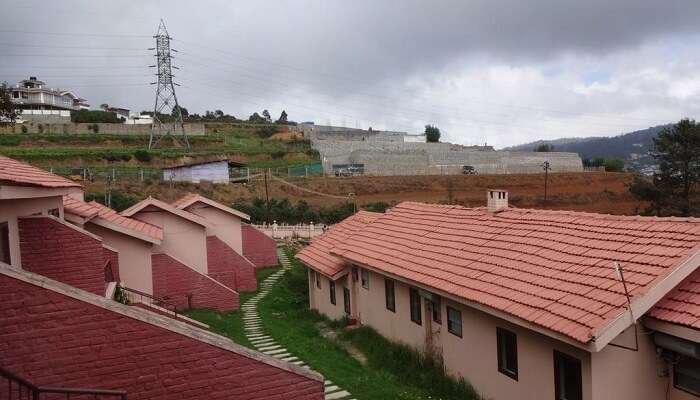 Hotel Lakeview in Ooty is known for its stunning architecture and for the paranormal activities which the guests talk about. Even the locals are convinced that this hotel is haunted and nobody roams around it after the sunsets. You may hear cries when you sleep at night in this hotel.
Location: West Lake Road, Ooty, Tamil Nadu 643004
Further Read: The Cursed Ghosts Of Bhangarh Fort – The Most Haunted Place In India
For those expecting a calm, good night's sleep in these hotels, I am afraid you will end up being disappointed. But for those who lack the cowardly bone and seek the paranormal experience, book a room here and see for yourself. So, what are you waiting for? Get packed, plan your vacation in India with TravelTriangle and leave right away!
Disclaimer: TravelTriangle claims no credit for images featured on our blog site unless otherwise noted. All visual content is copyrighted to its respectful owners. We try to link back to original sources whenever possible. If you own the rights to any of the images, and do not wish them to appear on TravelTriangle, please contact us and they will be promptly removed. We believe in providing proper attribution to the original author, artist or photographer.
Frequently Asked Questions About The Haunted Hotels In India
Q. Which are the most haunted hotels in Delhi?
A. It is not known whether or not India's capital city is home to any haunted hotel since no paranormal incident or sighting has ever been reported at any hotel in Delhi. There, however, various other haunted places in Delhi that night owls and thrill-seekers can visit. These include Delhi Cantonment, Jamali Kamali Tomb and Mosque, Sanjay Van, Khooni Nadi, Malcha Mahal, Feroz Shah Kotla Fort, and Lothian Cemetery, among others.
Q. Which are the most haunted hotels in Kolkata?
A. There are various haunted places in Kolkata. Some of them include the National Library, Royal Calcutta Turf Club, Bhoot Bangla, Park Street Cemetery, Rabindra Sarobar Metro Station, Kolkata Dock, and the Ghats of The Ganges, among others.
Q. Is Citrus Hotel in Manali haunted?
A. A few people had reported that the basement of the Citrus Hotel in Manali is haunted. Most guests have, however, rejected this claim and say that the hotel is absolutely safe for a stay.
Q. Are there any haunted hotels in Rajasthan?
A. Brijraj Bhawan Palace Hotel is sometimes called a haunted hotel owing to a few unexplained events in the area. Though no one has ever been harmed, the hotel still carries an unusual, other-worldly aura around it. Other haunted places in Rajasthan include Rana Kumbha Palace, NH-79 Near Dudu Village, Kuldhara Village, Jagatpura, Bhangarh Fort, Sudhabay, and the Delhi Jaipur Highway.
Q. Is Hotel Fern Hill still open for guests?
A. No. Hotel Fern Hill in Ooty was shut down after several of its guests complained of strange noises and occurrences that they exp[erienced during their stay.
Q. Is Hotel Taj Mahal Palace really haunted?
A. According to a popular story, the architect of the Hotel Taj Mahal Palace committed suicide after jumping from the top of the building and has even since believed to be haunting the building. Several people including the staff have reported of the ghost of Chambers still walks around in the Old Wing of the property.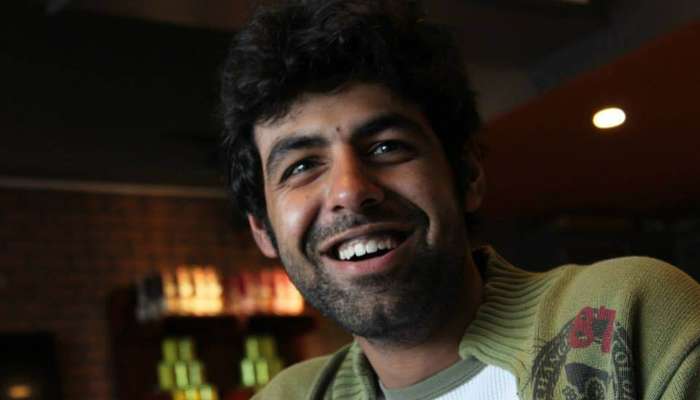 Comments
comments