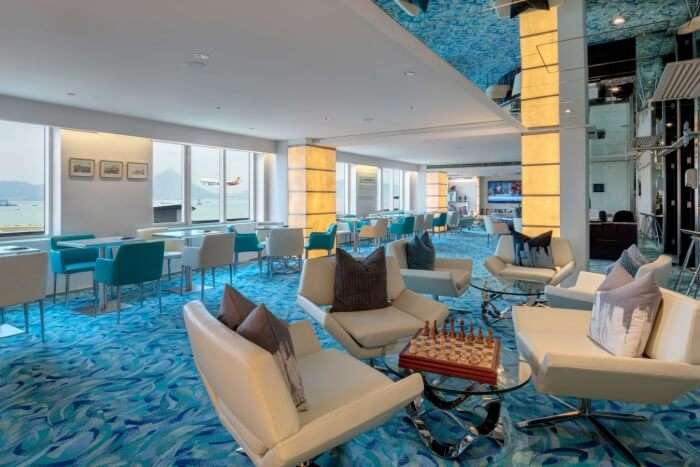 Overview
Hong Kong is famed for unique culture, colorful traditions, high-rise building and vibrant nights. This is Asia's one of the busiest metropolis and thus attracts a mind-boggling number of tourists across the globe. Incorporated with a deep root of cultural rich people and iconic skyscrapers, travel to Hong Kong is surely a beautiful and memorable experience. From stunning sightseeing to fashionable shopping, this world-class city has a lot to offer. In addition to this, Hong Kong is also known for its tranquility and traditional style and thus this city is something that travelers cannot afford to miss. Travelers can book any of these Hong Kong Airport Hotels and enjoy their HK vacation. Hotels near Hong Kong Airport offer plenty of facilities and services to their patrons so as to make their stay unforgettable. These hotels fall under various categories like 4-star, 5-star, 3-star and cheap. Travelers can opt for the one as per their financial budget and requirements. All of them are well equipped with all essential facilities and thus make visitor's stay wonderful.
Special Experiences
Situated in the close proximity to the HK Airport, these hotels are all set to offer remarkable staying experience to their guests. Their incredible services and special experiences are enough to mesmerize the travelers. The rooms in all hotels near Hong Kong Airport offer appealing city and harbor views to the guests so that they can constantly discover the beauty of the city right from their comfort zone. The most striking feature of these hotels is their unique location and finest public transport connectivity which allows tourists to experience the beauty of "Asia's world city" to the fullest. Hong Kong Airport Hotels such as Novotel Hong Kong Citygate Hotel share closeness with several places such as Art Central, HK Salsa Festival etc that offer amazing experiences to the travelers. Rooftop Pool is available At Regal Hong Kong Hotel where travelers can spend their leisure time while enjoying the beautiful city views.
Facilities
Hotels near Hong Kong Airport are decorated with all the essential facilities that are necessary to make traveler's stay hassle-free and delightful. From elegant rooms, modern bathrooms, impeccable room service, complimentary minibars, team and coffee making equipments to the fitness center, Jacuzzi, Spa, and Sauna – these Hong Kong Airport Hotels have it all. Rejuvenating massage services are available in Novotel City gate Hong Kong. If travelers want to carry out their fitness regime then they can book Hong Kong SkyCity Marriott Hotel as it features 24-hour gym facility. In order to make visitors' trip travel-friendly, some of these hotels also offer airport shuttle facility to their guests. Make a choice from a large number of Hong Kong Airport Hotels and get familiar to the conventional warmth and generosity of Hong Kong.
Dining
The phenomenal dining experience is offered at hotels near Hong Kong Airport. All these hotels feature an on-site restaurant where delectable delicacies are served. The chefs at these hotels are highly talented and thus bring the luscious and sumptuous breakfast, lunch and dinner buffet. These hotels offer la carte menu that presents the perfect combination of Asian and Western favorites. In addition to this, their chefs are highly courteous and thus take care of the needs of their guests. They also prepare food as per the traveler's demands so as to satiate the craving of their taste buds. Hong Kong Airport Hotels feature an on-site bar where guests can enjoy a variety of beer, cocktail and mocktail options. Their bartenders are well-mannered that is an add-on to all other experiences offered by these hotels.
FAQs
Q1. List some hotels near Hong Kong Airport that features Jacuzzi.
A. Hotels near Hong Kong Airport that features Jacuzzi are Regal Hong Kong Hotel, Novotel City Gate Hotel, Hong Kong Sky City Marriott etc.
Q2. Is room service available in Hong Kong Airport Hotels?
A. Yes, incredible room service is available in all Hong Kong Airport Hotels so as to make travelers' stay memorable.
Q3. Can travelers find parking facility at hotels near HK Airport? Is it paid or free?
A. Parking facility is available in almost Hong Kong Airport Hotels. This is a paid facility and thus customers need to pay a fee to enjoy this service.
Q4. Are hotels near Hong Kong Airport suitable for business travelers?
A. Yes, for sure. Hotels near Hong Kong Airports are ideal for business travelers. These hotels offer utmost privacy and also feature well-equipped conference halls.
Q5. What payment modes are acceptable in Hong Kong Airport Hotels?
A. For traveler's convenience, these hotels accept almost all payment modes such as cash, cheques, Credit Card – American Express, Dinner Club, JCB, Mastercard, VISA.
Hong Kong is an ultimate destination to explore in the Asian Continent. Known for its rich heritage and ultra-modern lifestyle, this city must be visited at least once in a lifetime. It takes care of the needs of the travelers and thus boasts a wide range of hotels near Hong Kong Airport. These hotels offer utmost comfort to the travelers and thus make them feel like home. They look after the needs of the guests and offer them a luxurious and comfortable stay. Travelers can find a variety of hotels near Hong Kong Airport and thus can easily pitch on the one that matches their needs and requirements. Some of the prominent options are Hong Kong SkyCity Marriott, Novotel City Gate, Regal Hong Kong, City Oasis Guest House, Plaza Premium Lounge Management Limited and a lot more. All of them are decorated with beautiful décor and incredible facilities to make visitors' stay wonderful. These Hong Kong Airport Hotels are divided into several categories which travelers can book according to their budget and requirement. Head towards any of these hotels and collect beautiful memories that last forever.