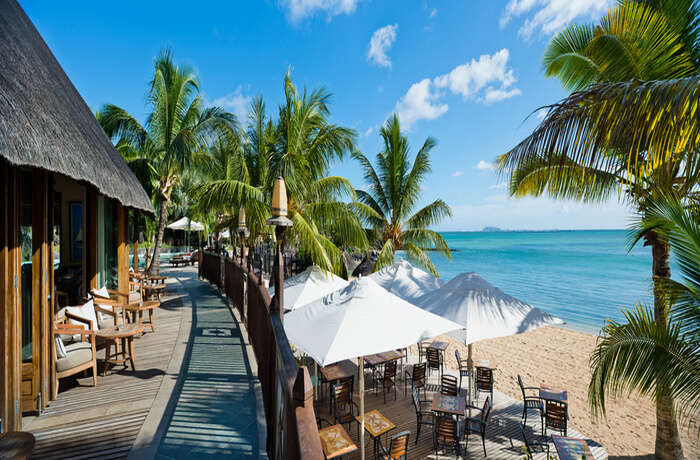 Overview
Pereybere is one of the most famous areas in the north coast of Mauritius and the perfect concoction between a bustling tourist hub and a quiet holiday hideaway. Panoramic views of the Indian Ocean are a soft spot for all those who visit Mauritius, and those views can be enjoyed best from any one of the Hotels Pereybere Beach Mauritius. Due to its recent rise into a tourism hub and development happening by leaps and bounds, these hotels are constantly evolving and changing to meet the demands of its welcomed guests. Along the number of guests that flock to this beautiful suburb, the amenities, and services offered by the Hotels Pereybere Beach Mauritius is also growing. From hotels draped in the finest materials and elegant decor, to budgeted options which give a more homely feel, the services in any of these hotels are impeccable as always. Insides decorated by well-manicured lawns and tropical trees that rustle and creek with the wind, and outsides decorated with white sand and contrasting jade green waters all give the Hotels Pereybere Beach Mauritius a unique feel that is sure to make one feel like coming back to this mesmerizing piece of heaven on earth.
Special Experiences
The Hotels Pereybere Beach Mauritius have a lot of special experiences to offer to their guests that go to great lengths in making the holiday as hassle free and enjoyable as possible. With onsite water sports facilities found in hotels like Mauricia Beachcomber, one need not travel far to find the thrill of the ocean. Abundant exposure to the blue waters of the Indian Ocean means almost all the Hotels have a wide range of activities such as windsurfing, diving, snorkeling, sea kayaking that one can enjoy.
Hibiscus Beach Resort & Spa and a few other such hotels also have libraries where guests can take a break from the bustle of vacation and spend a quiet moment with themselves. Beautiful and well-planned rooms that are designed to maximize efficiency and use of space are also an amazing feature of the beach hotels in Pereybere.
Facilities
Spa and sauna services, all year outdoor swimming pools, well-equipped fitness centers are a norm in all the beach hotels in Pereybere. 24-hour work desks and currency exchange facilities in some hotels are also services valued by many customers. Beach hotels in Pereybere do have common facilities and services such as airport shuttles, car hire services, Wi-fi, Laundry and room services, beauty and Salon services right onsite, so one does not have to venture outside in search of the basic amenities.
There are also tour desks in almost all properties where guests can stop for a minute and take help to plan the day ahead in the mesmerizing town of Pereybere. Indoor games of table tennis, golf courses, and tennis courts are also available for guests at properties like Merville Beach Resort.
Dining
In-house dining options are plenty when it comes to the Hotels Pereybere Beach Mauritius as there are on-site restaurants serving multi-cuisine dishes in all the hotels. Right from coffee shops to breakfasts served in the room, these hotels in Pereybere usually leave people spoilt for choices when it comes to food. Indian, Thai, Mauritian, Chinese and a few other regional cuisines dominate the culinary scenes in most of these hotels. For those who have special food requirements, the well-trained chefs in these hotels come to rescue, where a special meal can be made on special request. Ending the day with a drink at the hotel bar is also another thing that guests delight in. Live entertainment in the form of performances or bands is always available to ensure that one can enjoy the evening in the best possible way.
FAQs
Q1. How far is Pereybere from the International Airport?
A. Pereybere is about 72 kilometers from the Sir Seewoosagur Ramgoolam International Airport. Most hotels have a paid shuttle service to take guests from the airport to the hotel.
Q2. What is the best way to get into the city from hotel in Pereybere to any other town in Mauritius?
A. The best way to get to anywhere in Mauritius from the hotel in Pereybere is to avail the shuttle service or the car rental services offered by the hotel.
Q3. What is the general check in and check out timings for hotels in Pereybere?
A. Almost all the hotels in Pereybere have a check-in time of 02:00 PM and check out time of 11:00 AM.
Q4. Do these hotels offer currency exchange services?
A. Yes, some hotels do offer currency exchange services though it is advisable not to use their services in this regards, as their exchange rates are through the roof.
Q5. Are beach hotels in Pereybere wheelchair accessible?
A. Yes, most of the hotel are wheelchair accessible with lifts and other modern amenities to help the differently abled.
Located right by the beachfront, the Hotels Pereybere Beach Mauritius boast of a courteous and well-trained staff that is sure to try and accommodate all the requests and strive hard to make the stay here an unforgettable experience. With private beaches attached to almost all top end hotels in Pereybere, one can enjoy themselves without having to worry about prying eyes or misdemeanor from outsiders are these private beaches are accessible only to the in-house guests. Many hotels also offer locker and luggage storage services where one can go out and enjoy the city thoroughly without having to worry about the valuables. A few hotels to complete the list in addition to the ones above are Ocean Beauty, Mystik Life Style, Flowers of Paradise Hotel and Seapoint Boutique Hotel. Polite and warm staff along with efficient service make all the Hotels Pereybere Beach Mauritius wonderful experience.