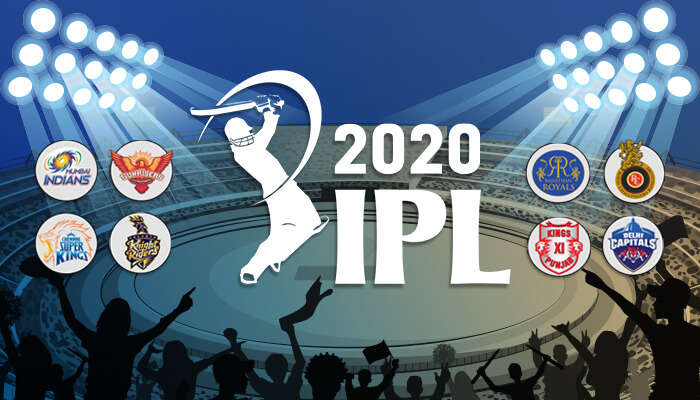 March 17, 2020: The Corona scare has spread across the world, and India too has not been behind in taking all the precautionary measures. Along with imposing a travel ban on various countries, the much awaited IPL 2020 too has come to a halt as BCCI postpones its date to 15th April 2020.
With a focus on public health, well-being, and the viewer's safety, the Board of Control for Cricket in India (BCCI) has apparently postponed the most-awaited event of the year – the IPL 2020. As the number of cases tested positive for Coronavirus are on the rise, the chances of witnessing the magic of the 13th edition of IPL 2020 seems to be declining day by day. Right from the players to the audience, the whole initiative comes as a precautionary measure taken for everyone's benefit. And for the fans, here's what you need to know about the recent updates on IPL 2020.
While the tickets were set to go on sale in the third week of March, the event entirely has been postponed tentatively to 15th April 2020 from 29th March 2020.
Keeping public health as the prime factor, the BCCI is taking all the necessary actions required to ensure that the cricket fans have a safe experience throughout the season.
In lieu of this, the BCCI is also in constant discussion with the Ministry of Health and Family Welfare as well as the Ministry of Youth Affairs and Sports to monitor the situation and its criticality.
Keeping the interests of the fans in mind, there was also a meet held wherein all the franchises of IPL 2020 came together to discuss the recent developments on the event amidst the outbreak.
As a result of the Franchises' meeting, the focus will still remain on the safety of the public and providing a healthy environment for the event to take place as and when feasible.
Further Read: Your Guide To Cricket World Cup 2023 As India To Be The Host Country!
As disappointing as it may sound, it seems that the officials have taken the necessary steps in the right direction. As much as the fans love the game, they need to keep up their sport spirit and hopes high till the time is just about right. Meanwhile, let's also hope the officials will make sure the environment is safe for fans to watch their favorite players and teams in action, as soon as possible. Keep watching this space for more updates!
For more information, visit the official website.