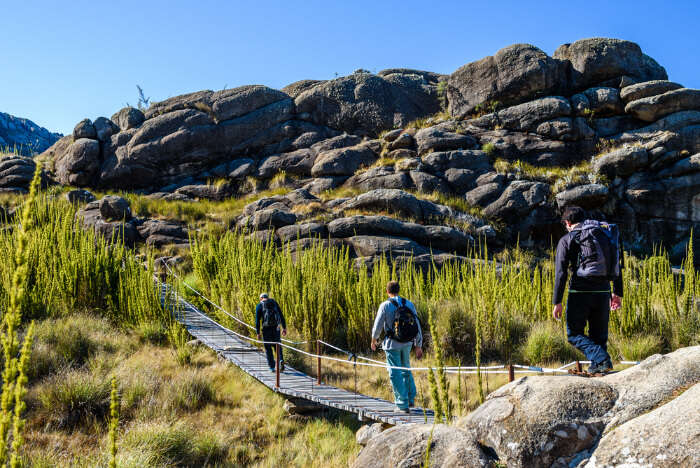 Brazil, not only known for it's welcoming demeanor, but also it's vast and almost drool-worthy green foliage, is a home to many national parks and sanctuaries (almost 72, huh!). Located in the heart of this country is Itatiaia National Park, which is the oldest of them all and is situated at the border of Rio de Janerio and Minas Gerais.
About Itatiaia National Park

Established in 1937 by President Getúlio Vargas, the Itatiaia National Park in Brazil is a home to almost 350 species of birds, holds the origin of 12 river basins, sheds the primary and secondary Atlantic Rainforests and alpine meadows and has a whole array of mountains rising to the heights of almost 2,800 meters. The entire assemblage of mountains is so vast that it includes along with it the states' third largest peak- Pico das Agulhas Negras, which is 2,878 meters high.
Over the years, the Park has attracted tourists from all over the world for activities like bird watching, mountain climbing, and hiking and of course the most important out of them being- scenic beauty and waterfalls. The lower area contains the waterfalls and is closer to the city of Itatiaia. The Park has been divided into the high area containing all the mountains such as Agulhas Negras and Prateleiras. There is also a Natural History Museum at the lower part of the Park.
Must Read: Brazil Wildlife: A Mini Guide To Explore The Enchanting Carnival Land Of South America!
Itatiaia National Park Map
Things To Do In Itatiaia National Park
With so many things to do in the 'To Do List', knowing the peaks and the falls of the Park will make life much easier. So here are a few 'must do' things during your stay:
1. Ecological Tours

Rides along the rough terrains, the pearl-like dismission of the waterfalls and the bare forests has never dulled the sparkles of the tourist's eyes. A feast for the eyes of birdwatchers will be to catch a glimpse of a variety of birds such as the hummingbirds, green-beaked toucans, owls, saíras, guachos, macucos, and even hawks. Mammals such as the sloths, quatis, caxingueles and chubby antas are the most commonly sighted. However, if you have got a hawk's eye, you may also be able to lay your eyes on the wildcat and the highly endangered loboguara wolf. So a much advisable activity in Brazil would be to know your steering and gears well because you're all up for a ride. There are many guide agencies that one can book for themselves by either visiting the National Park center or by associating with the local tour guides.
Suggested Read: Restaurants In Brazil: These 10 Brazilian Eateries That Lend Fine Dining A New Meaning
2. Hiking and Trekking

To breathe in the indistinct petrichor, to listen to the distant and unfamiliar, yet vibrant chirrups and calls of fauna and to feast the eyes with the majestic beauty of the flora, one must take up hikes and treks on this bed of extravagance. The most traveled peaks are Prateleiras, for they are considerably easier to climb in comparison to Agulhas Negras. The rocks are of Granite and are therefore rough, so don't leave behind your trekking shoes and certainly don't forget your ointments, for marks are going to be left.
3. Adventure Sports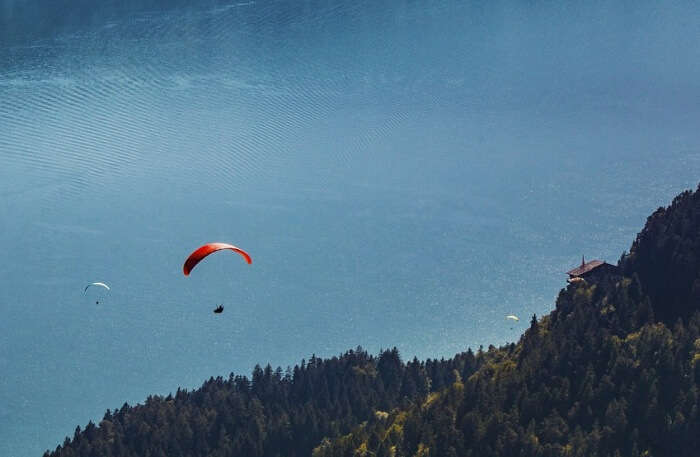 A little detour is always fun. Just at a distance of 1 km is Visconde De Maua where one can unravel their love and enthusiasm for adventure sports such as river rafting along the rapids of river Rio Preto, a waterfall cascading or Cachoeirismo and last but not the least, mountain rappelling. However for the ones who prefer to keep their pressures at normal, can always have a dip in the fresh streams found at the end of the waterfalls. Such activities are utmostly enjoyed by peoples of all age groups.
Suggested Read: 10 Brazil Theme Parks For An Enthralling & Reviving Holiday With Your Loved Ones!
---
Planning your holiday but confused about where to go? These travel stories help you find your best trip ever!
Real travel stories. Real stays. Handy tips to help you make the right choice.
---
4. Paragliding and Parasailing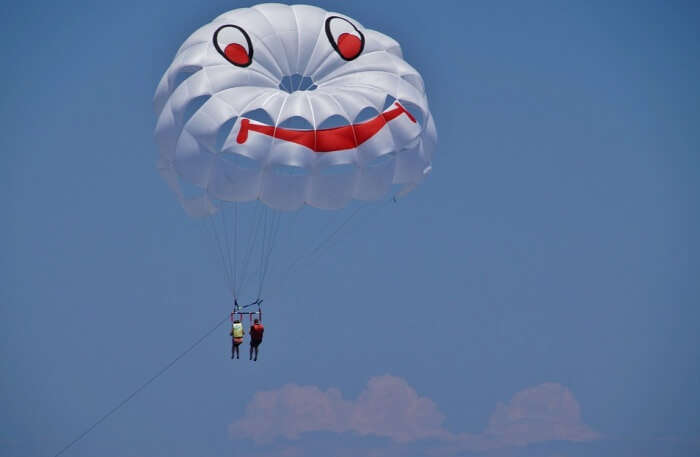 At a distance of 20.6 km is Resende, a highly recommended place for people who love to feel the breeze. But mind you, this is not soft, but the harsh yet absolutely ecstatic breeze that one gets while they are sailing down and cutting through various altitudes of the atmosphere during paragliding or parasailing. You can hook up with agencies such as Salto Duplo if you're into having the time of your lives.
How To Reach Itatiaia National Park

The park is usually open between 8 am – 5 pm. There are many buses that travel between the national park and the city of Itatiaia. So all you need to do is, is save a seat long before because the rush is perennial and finding a ride a few days earlier might be a pain. You can also have access to the park by taxi services or vehicles of your own.
Suggested Read: 9 Best Brazil Water Parks To Take Your Excitement Level- Up A Notch!
Where To Stay In Itatiaia National Park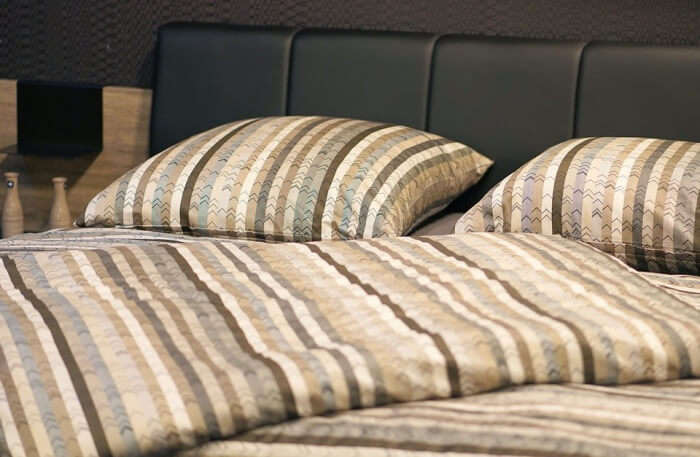 It is one thing to be covered in soft and comfortable linen, but a completely different thing and one and a million experience to sleep amidst the overwhelming and oozing beauty of the national parks. If you're up for more adventure, there are options to camp out in the safe areas of the forests in the Park (but don't forget to pack your mosquito repellent lotions). There is one hotel within the park but is quite pricey if you're on a budget. However, one can always find refuge and rest in proper hotels in the neighboring areas of Resende, Penedo, Visconde de Maua as well as in the near vicinity of the Park.
Weather At Itatiaia National Park

Being covered with flora all over, the Itatiaia National Park weather has witnessed temperatures as low as -10°C (14° F). It reaches its coolest between June and August where there is a not only a decrease in temperature but also rainfall, making the climate very dry. Best time to visit the Park is during the Southern Summers (between June to August).
Suggested Read: 9 Best Museums In Brazil For A Refreshing Look At The Preserved Articles Of The Land!
Further Read: 6 Romantic Places In Brazil For Falling In Love Again!
The Itatiaia National Park should be on your bucket list if you are a nature enthusiast, and even if not one, it's always nice to flaunt a well-traveled passport. So go ahead and visit the park for some ultimate thrill and fun. Book your trip to Brazil and do not give this iconic attraction a miss.
Frequently Asked Questions About Itatiaia National Park
What's the distance between Itatiaia and the national park?
It is a short distance of 8.5 km.
Are there any snack bars or restaurants inside the Park?
---
People Also Read:
National Parks In Europe National Parks In Texas National Parks In Houston