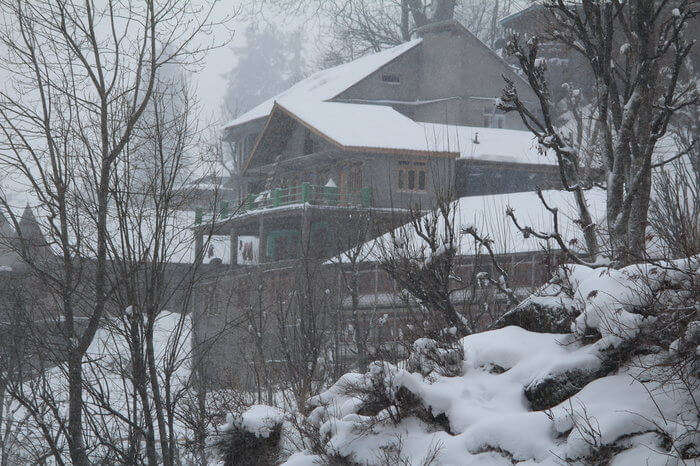 Now a buzzing hill station in Himachal, Kufri wasn't known to many people until a few years ago, but its charm and tranquility have made it a hub for adventure lovers. Just 15 km from Shimla, Kufri is quite popular for its ski slopes and the fine views of the snow-capped mountain peaks. Although it is a year-around destination, but Kufri in December is just perfect for thrill-seekers.You should definitely tick it off your bucket list as snowfall in Kufri in December changes this place into a paradise.
Temperature In Kufri In December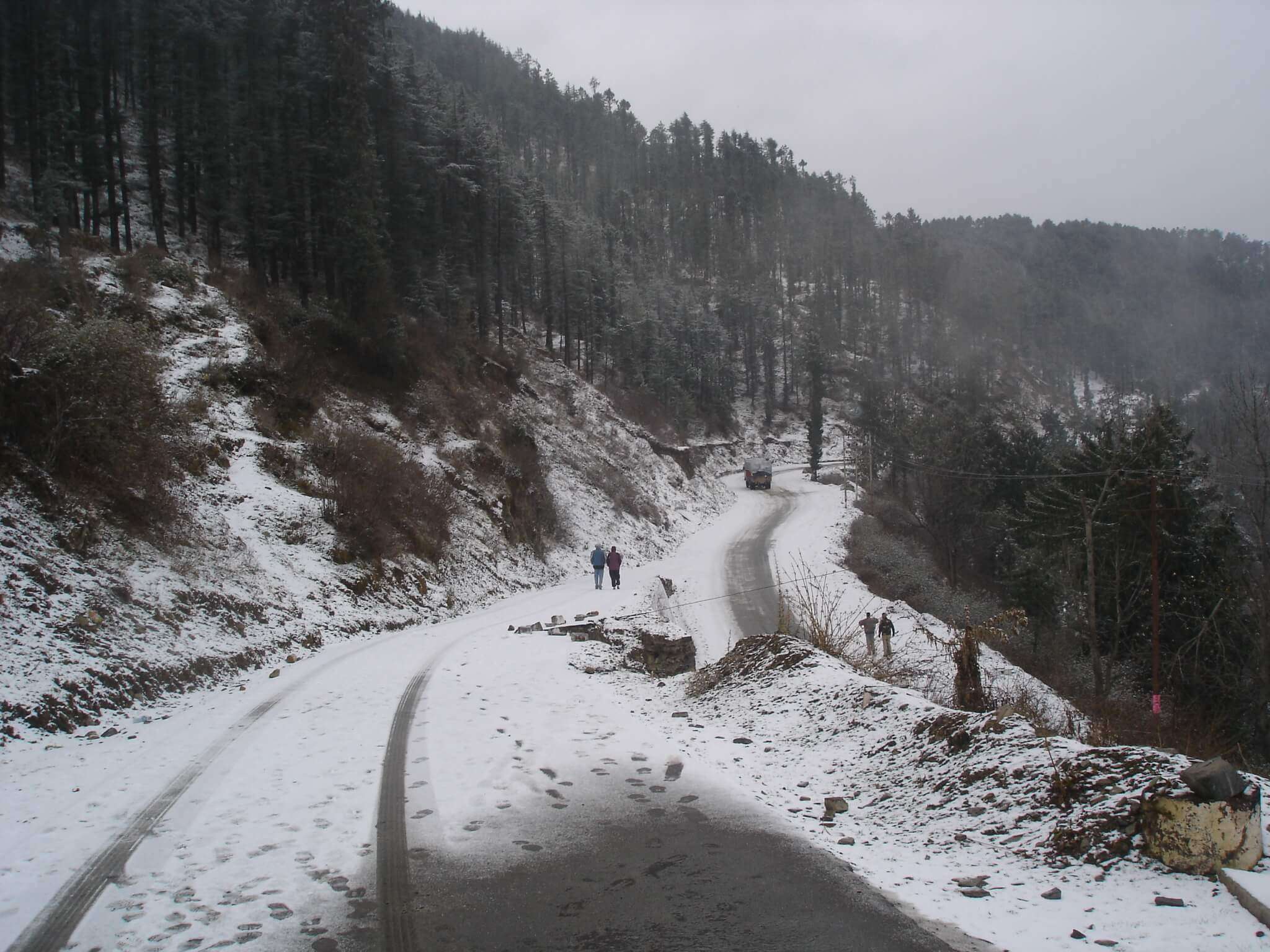 Kufri weather in December is extremely harsh, but it is no less than a heaven for snow lovers. During the month of December and January, one can enjoy snow sports like skiing and sledging in snow. Kufri temperature in December drops as low as -4° C and in extreme weather conditions, it can go as low as -10° C. If you're wondering when does it snow in Kufri, then December is the month! Snow in Kufri in December is a common occurrence. This is the season when one can witness completely the snow-covered Himalayan peaks.
Places To Visit In And Near Kufri In December 2022
Kufri in Himachal Pradesh is a great winter holiday destination, especially for those who are looking forward to holiday in a hill station. Here is a list of fascinating places to visit in and around Kufri in December!
1. Himalayan Nature Park – Meet The Wild Ones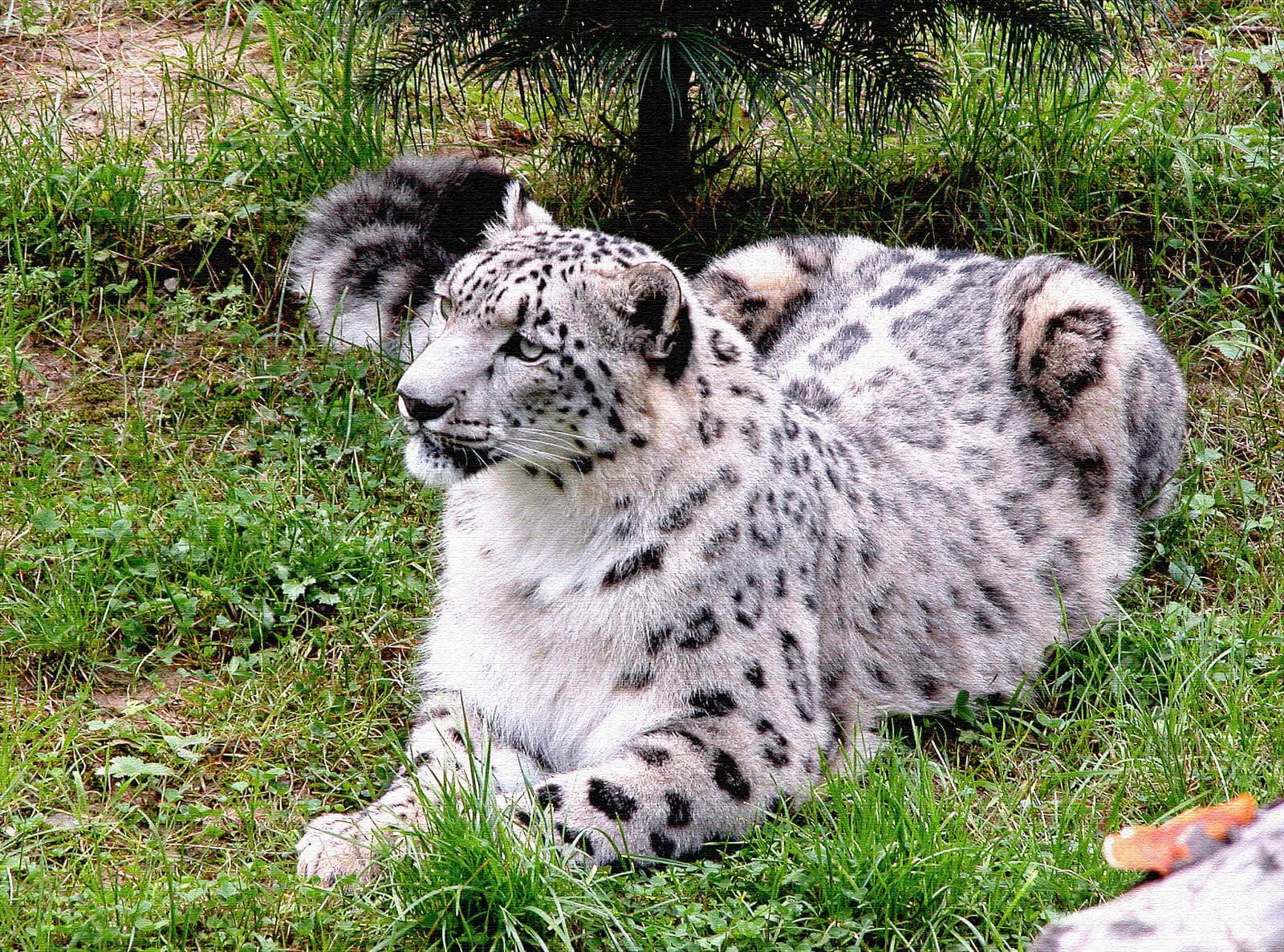 Image Source
Himalayan Nature Park in Kufri is settled amid a huge 90 hectares of temperate vegetation, which make a natural habitat for the wild animals of the Himalayas. The entire park is covered under a thick blanket of snow from December till March, making it one of the finest places to visit in Kufri in December. During summer, the entire habitat turns into a field of colorful flowers, which includes flowers like primulas, balsams, geraniums, and ground orchids. This Himalayan park is home to Musk Deer, Tibetan Wolf, Barking Deer, Sambhar, Leopard Cat, Black Bear, White Crested Kaleej etc. Also, there are limited camping facilities available inside the park for only guided treks.
Location: Kandaghat-Chail-Kufri Road, Kufri, Himachal Pradesh 171012
Timing: 9:00 am to 6:30 pm
Tickets: INR 20/- (adults); INR 10/- (children)
Let's Set Off On A Winter Journey To Kasol
2. Kufri Fun World – Probably The Best Part About Kufri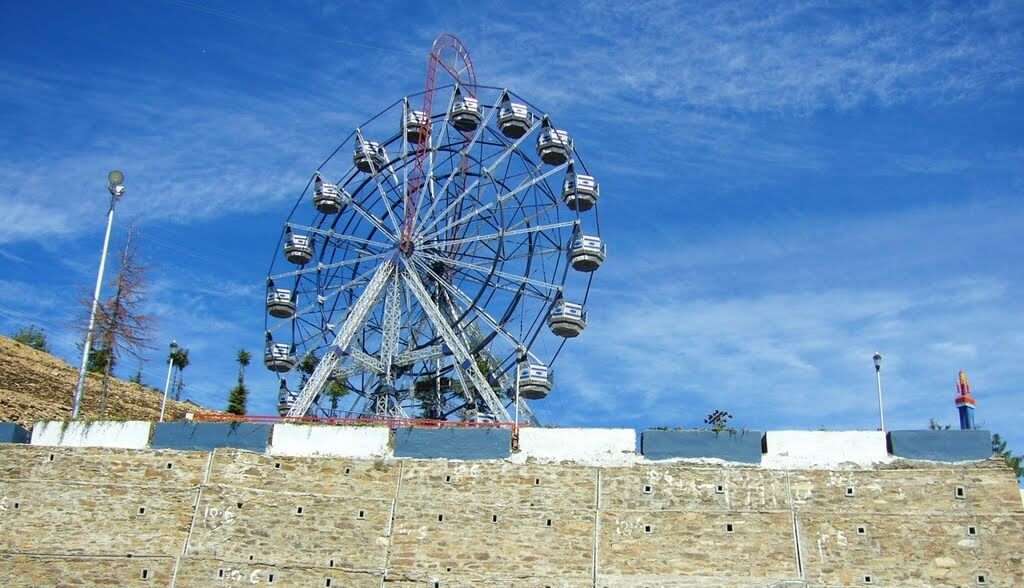 You just can't miss it if you're travelling to Kufri in December. Situated at a height of 2,800 meters above sea level, at the top of Mahasu Peak, Kufri Fun World is among the highest amusement parks in the entire world. It is mostly popular for its highest go-kart track on earth. Getting to this amazing park is an adventure in itself; one has to hike Mahasu Peak to reach it. Those visiting Kufri in December end will find long queues for the world-famous go-kart ride. Do try as many rides as possible, and do not miss the excitement of the swinging pirate ship which offers marvelous views of the mountains.
Location: NH 22, Kufri, Himachal Pradesh 171209
Timing: 9:30 am to 5:30 pm
Tickets: INR 250/-
Shimla In Winter: An Ultimate Guide For The Best Snowy Vacay Ever!
3. Mahasu Peak – A Paradise For Adventure Seekers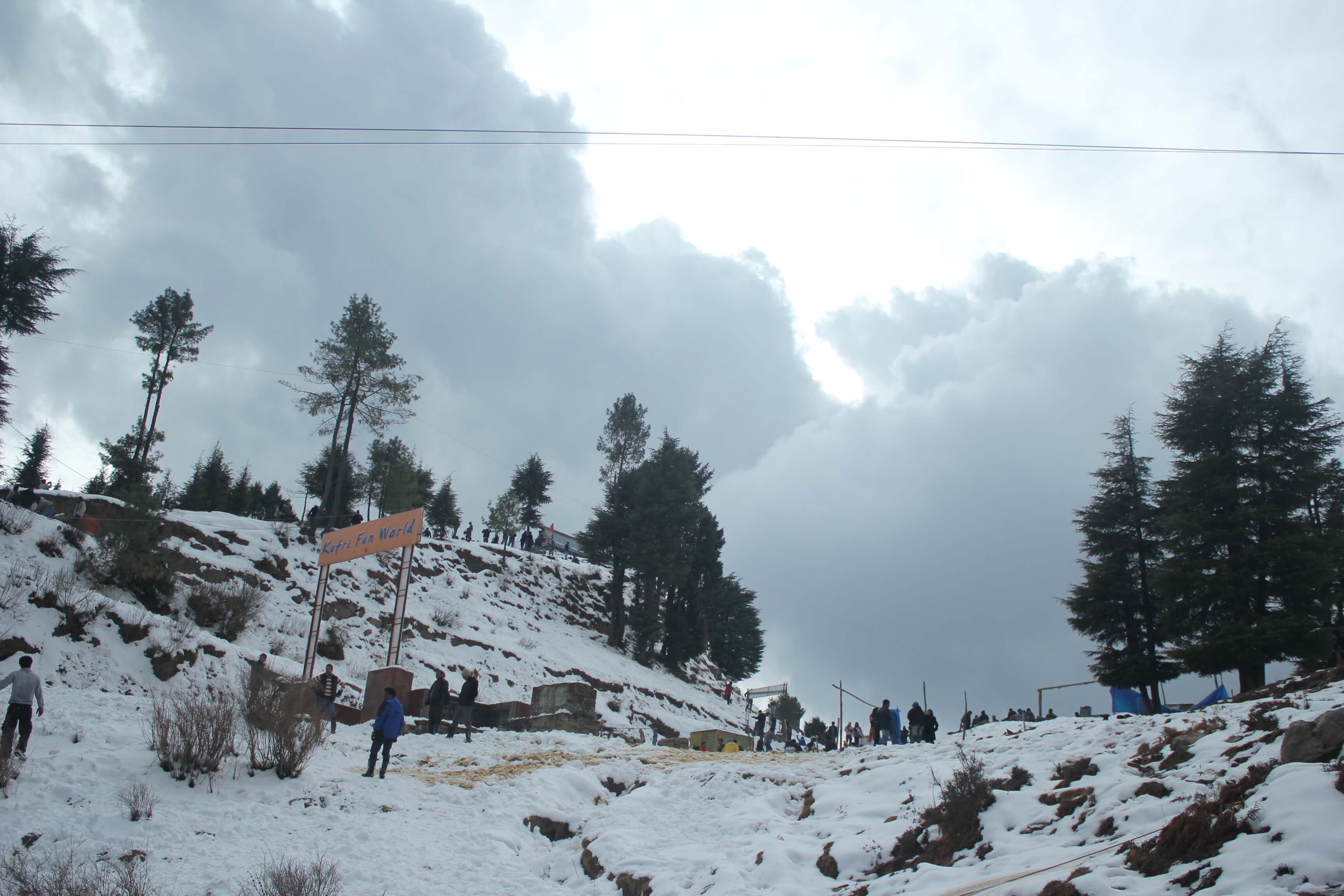 Image Source
Among the most adventures and fun places to visit in Kufri in December, Mahasu Peak is the highest point of the region. On a clear sunny day, one can see the divine Badrinath and Kedarnath ranges from the peak. If you want to explore the thick forests of deodar, then you need to hike this slightly adventurous path.
Location: Kufri, Himachal Pradesh 171019
 
4. Fagu – A Small And Peaceful Village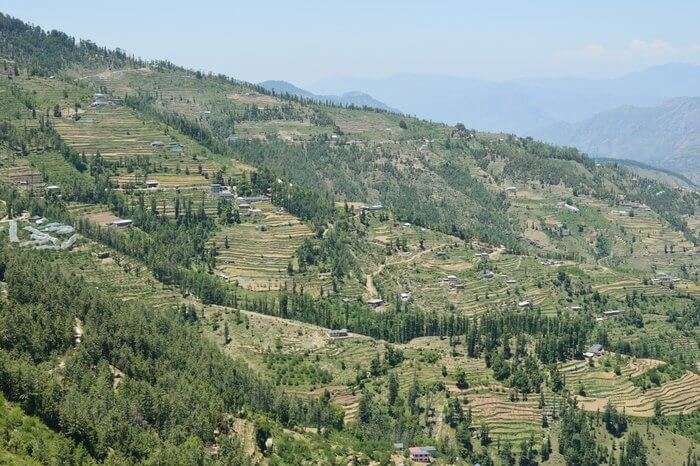 Fagu is just about 7 km from Kufri. It is a small village on the side of a saddle-like mountain along Hindustan Tibet Road. If your wish to explore the most gorgeous dales and snow-covered mountains (that are usually not visible from other places), then there's no better place than Fagu. This pretty little village is dotted with traditional Himachali houses and fruit gardens, making it a picture-perfect place to spend at least a day.
Location: 7 kilometers from Kufri
5. Mashobra – A Town Of Lush Greenery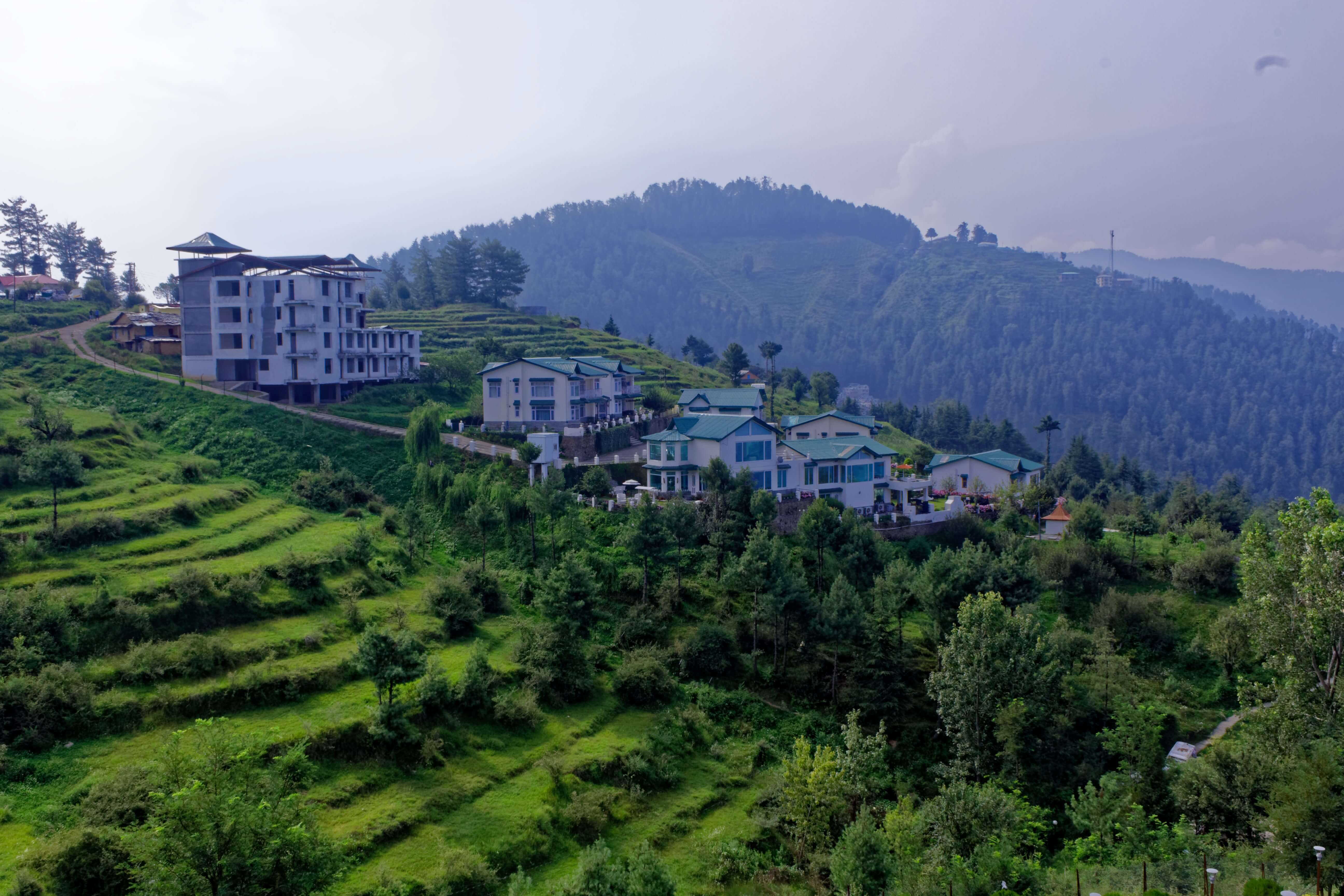 Image Source
Agai, Mashobra is also located at a close distance from Kufri. It is a small hill-town that not only offers some breathtaking views of Himalayan landscapes, but also some thrilling activities, including camping, trekking, paragliding, rappelling, river rafting, and quad biking.
Location: located around 11 kilometers from Kufri
How to reach: from Kufri, you can reach this town in less than 30 minutes via car
Shimla In Winter: An Ultimate Guide For The Best Snowy Vacay Ever!
Things To Do In Kufri In December
Looking for activities to do in Kufri? Take a peek at this list of the top things that you can indulge in the month of December in Kufri.
1. Yak Or Horse Ride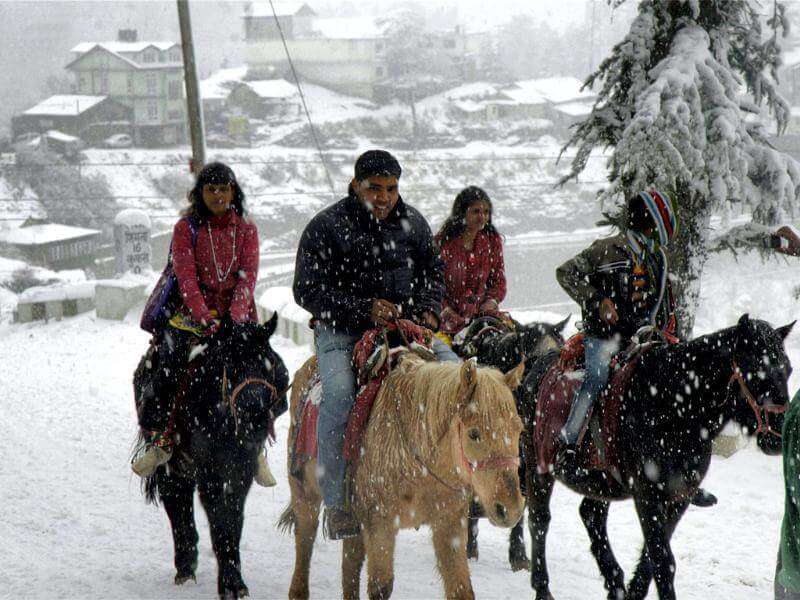 Image Source
Yak and horse riding are probably some of the most interesting things to do in Kufri in December. If you're up for an exciting vacation, then this is something you must try. You'll be accompanied by a guide, who'll take you around safely. Throughout your journey, you can feast your eyes on some incredible views and click some gorgeous pictures.
2. Skiing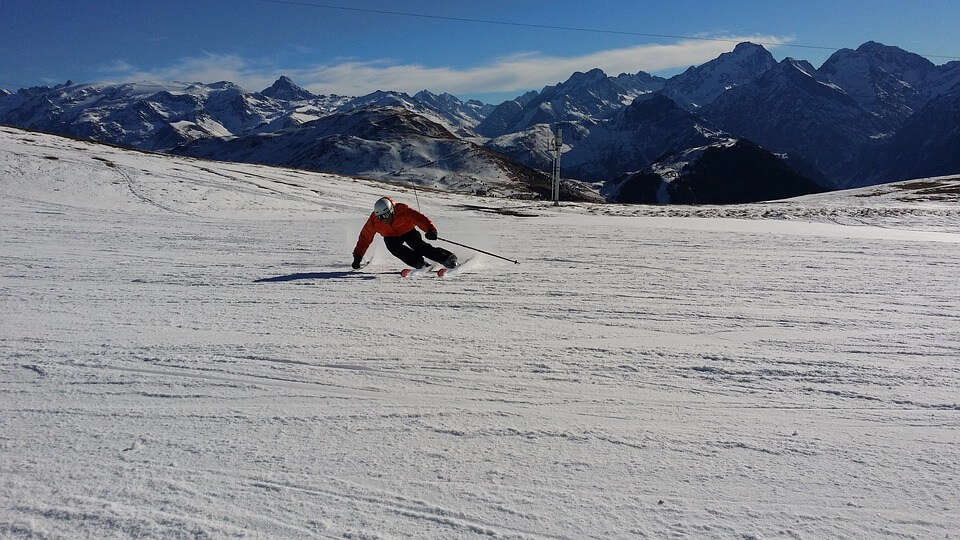 Skiing is among the best and most thrilling things to do in Kufri in December. Adventurers from all across India visit Kufri only for skiing. While there are slopes where beginners can try skiing, there are also some extremely thrilling slopes that are suitable for Heli skiing done by experts.
Shimla Vs Manali For Honeymoon: Which Is Better For You & Why?
3. Tobogganing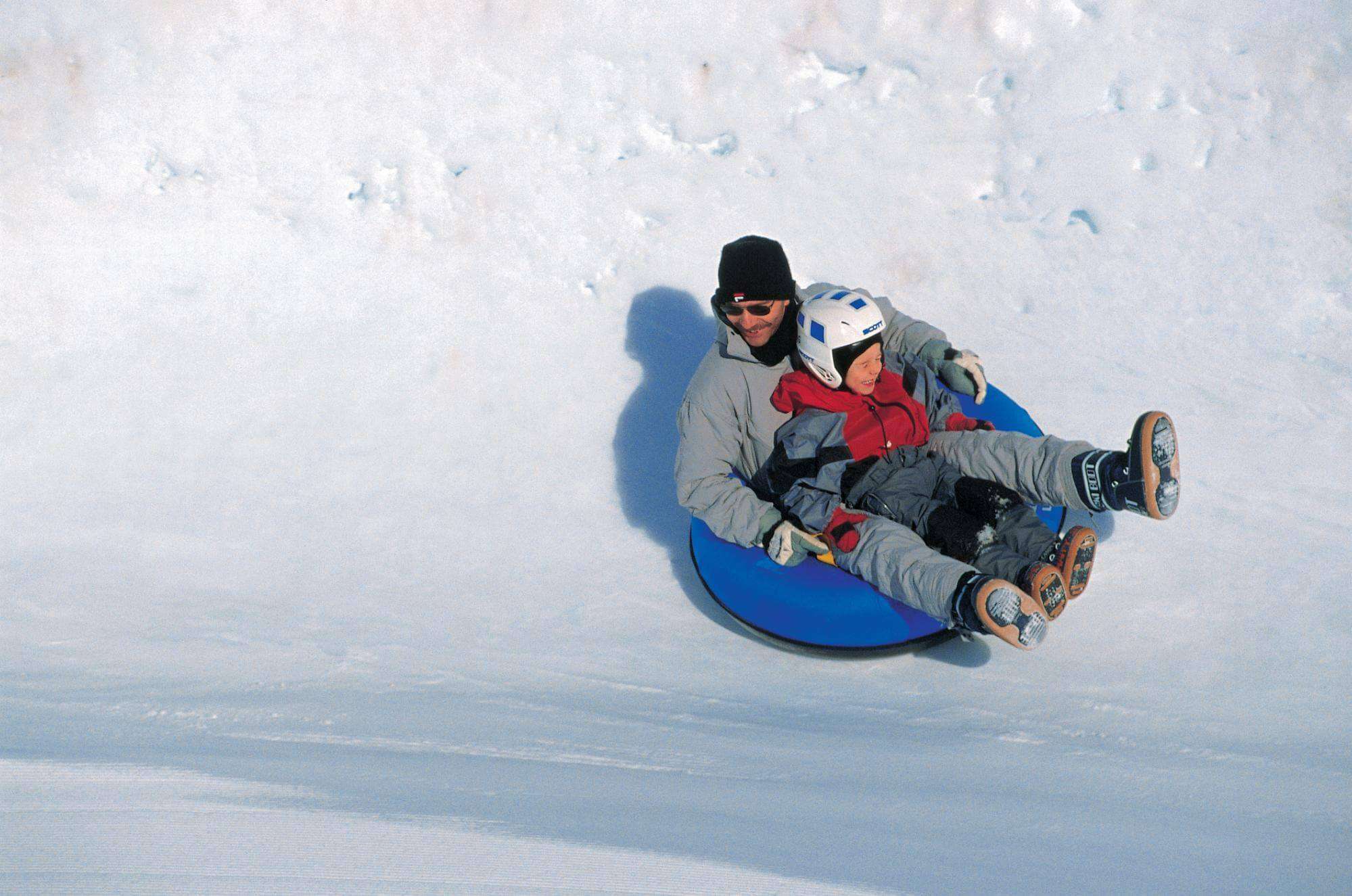 Tobogganing is not exactly sledging, but a little modified version of that. It's fun for kids and those who don't want to try something as adventures as skiing. In this sport, simple sledges are ridden down the snowy slope and usually two people can accommodate in a toboggan. This winter sport is relatively new in India, and you must give it a shot.
4. Explore The Main Bazaar Road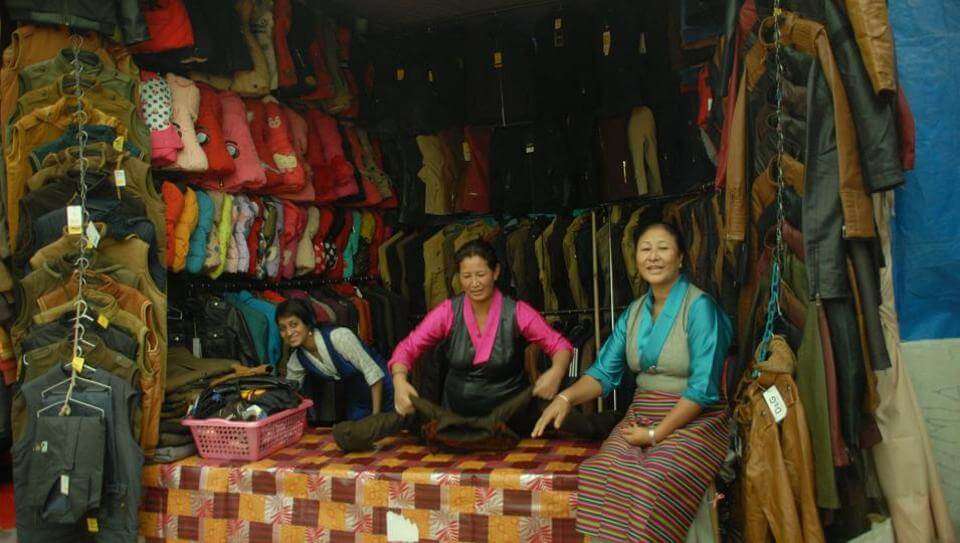 The Main Bazaar Road of Kufri just has a few dhabas, general stores, lodges and hotels, and that's about it. Although, there's not much that can be done in the market, but if you walk till the far end of the road, you can visit the Central Potato Research Station to add something unique to your itinerary.
47 Places To Visit In Winter In India That Will Ensure You Give Your Quilt A Miss
Are you mesmerized by the images of Kufri in December? If so, do visit Kufri when its forests and hills are swathed in snow making it look like a winter wonderland. You can also explore Kufri in winter, on your own by tour packages planning a Trip To Himachal.
Frequently Asked Questions About Kufri In December
When can we see snow in Kufri?
One can witness snowfall in Kufri in the winter season that starts from October to March.
What can one do in Kufri?
As Kufri is usually covered in snow in December, one can enjoy a horse or yak ride here, skiing, and Tobogganing.
Is Kufri worth visiting?
Kufri is a beautiful hill station located at a distance of around 15 km from Shimla. The place is really beautiful and the green environs make it a great place to visit.
How can I go to Kufri by train?
Kufri does not have a railhead of its own and so the best way to reach here is by hiring a taxi or self drive.
How can I go to Kufri from Delhi?
You can hire a taxi and reach Kufri or you can book train tickets till Pathankot and then hire a taxi to reach Kufri.
What is the best time to visit Kufri?
One can visit Kufri all year round except for monsoons as the roads are quite slippery during that time.
How far is Shimla from Kufri?
Shimla is around 15 km away from Kufri and one can plan a day trip from the city here.
How can I go to Kufri from Kalka?
One can take the train from Kalka to Shimla and then a taxi to further reach Kufri, or directly hire a taxi from Kalka which is at a distance of around 100 km to reach Kufri.
---