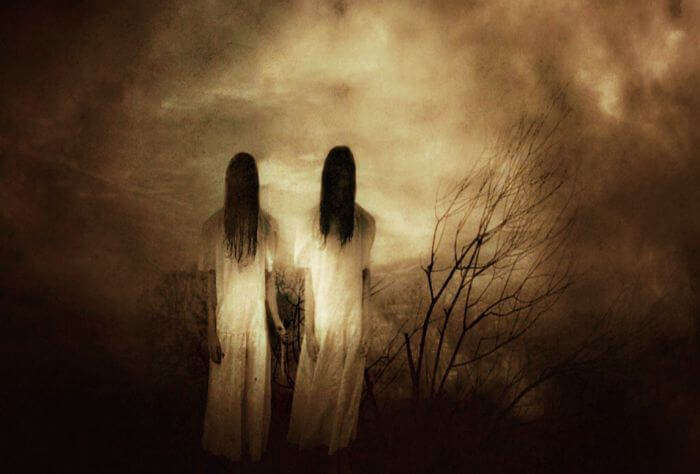 If you believe in life, you must believe in death. If you believe in God, you must believe in Satan. If you believe in the alive, you must believe in the dead. And if you believe in the dead, the real ghost stories in India that have been mentioned in this piece are going to scare the hell out of you.
Everybody has heard a real-life tale or two about some of the scariest places in India. Some people act brave, but the fact remains that a few uncanny stories are spooky, like really spooky. Blame it on circumstances, but spine-chilling accounts confirm the presence of ghosts and spirits, especially when they come from locals. This 35 most haunted places in India just won't stop haunting as long as their weird tales keep spooking you.
35 Most Haunted Places In India With Spooky Past
Well, mostly cemeteries, forts, and abandoned houses are considered to be haunted, but India's top haunted spots include school and hospital buildings, libraries, hotels, courts, and metro stations. For example, the haunted places in Shimla include the Convent of Jesus & Mary and Indira Gandhi Medical College. Kolkata's haunted places include a metro station and a library. Even Delhi's Karkardooma Court is a slight misfit.
But the very aura of these places is scary to the core, thanks to the gory folklore associated with them. The tales have been passed on from generation to generation and thus the attached tag—or taboo—continues to grow stronger with passing years. And not even one community dares to defy the presence of supernatural beings; each state of India has its own share of haunted places and stories. Have a look at these haunted places and the presumably true Indian ghost stories associated with them.
1. Bhangarh Fort In Alwar: ASI Approved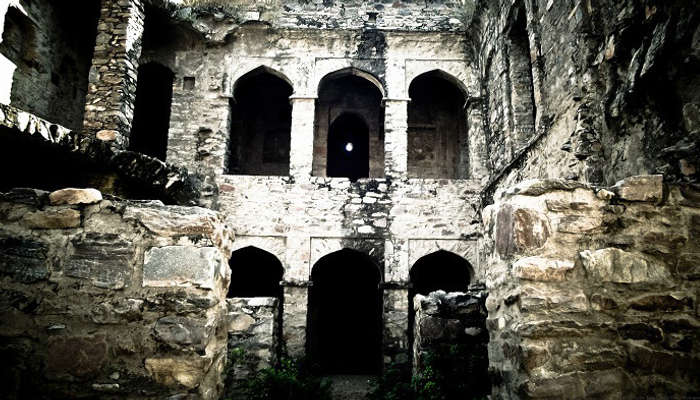 There are a number of "real" horror stories about Bhangarh Fort. The extent of the hauntedness of the Bhangarh Fort is evident from the fact that the Archaeological Society of India has put up warning signs forbidding the tourists to be present in the precincts of the fort after sunset. Hence, no wonder, the fort ranks on the top of the list of most haunted places in India.
Bhangarh Fort is known worldwide for its hauntedness. As per the story associated with India's most haunted place, Tantrik Singhia fell in love with Princess Ratnavati. He tried to use magic to win over her, but the princess got to know of his evil plans and ordered him killed. Before the tantrik died, he cursed the residents of the fort to die and the village dwellers to remain roofless forever. Certain villages in the city are roofless. Even if a roof is built, it collapses soon after.
Must Read: 5 Eerie Haunted Places In Nepal To Have An Encounter With The Mystical Side!
---
Looking To Book A Holiday Package?
Book memorable holidays on TravelTriangle with 650+ verified travel agents for 65+ domestic and international destinations.
---
2. Brij Raj Bhavan In Kota: Home Of The Harmless Ghost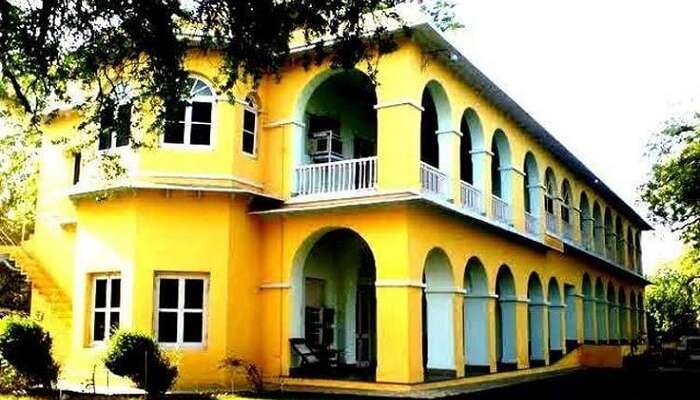 Brij Raj Bhavan Palace, an old palace built in early 19th century and converted into a heritage hotel in 1980, is one of the haunted places to visit in India. It is claimed to be home to the harmless ghost of Major Burton who was killed by the Indian sepoys during the Mutiny of 1857. This ghost in India is rumored to walk the corridors of the palace and occasionally slap the guards who sleep on their duties.
Must Read:Haunted Places in Rajasthan
3. Kuldhara In Rajasthan: Haunted Village Near Jaisalmer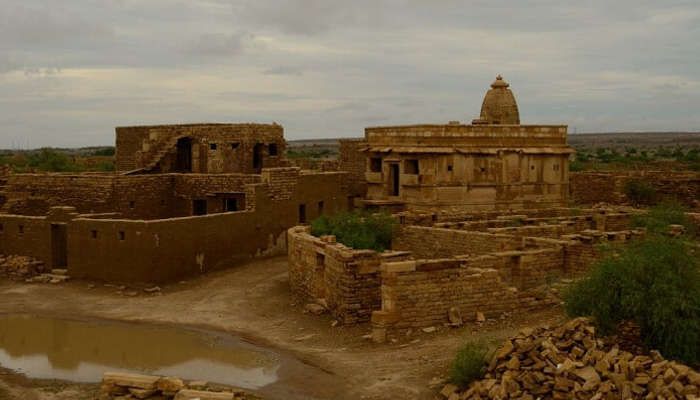 Known to be a deserted ghost village, Kuldhara is located near Jaisalmer and has been abandoned since the 19th century. It was established in 1291 by Paliwal Brahmins, known for their business acumen and agricultural knowledge. One night in 1825, all the people of Kuldhara and 83 nearby villages vanished all of a sudden.
The mystery of the vanishing villagers is quite intriguing. Though a story talks of Salim Singh, then minister of state, who fell in love with the beautiful daughter of the village chieftain. He threatened the villagers of huge taxes, should they fail to get him married to her. The chief of the village, along with those of the nearby 83 villages, decided to abandon their villages. It is also said that the villagers, before leaving, cursed the village that no one could ever inhabit the land.
4. Dumas Black Sand Beach In Surat: Few Returned To Tell The Tale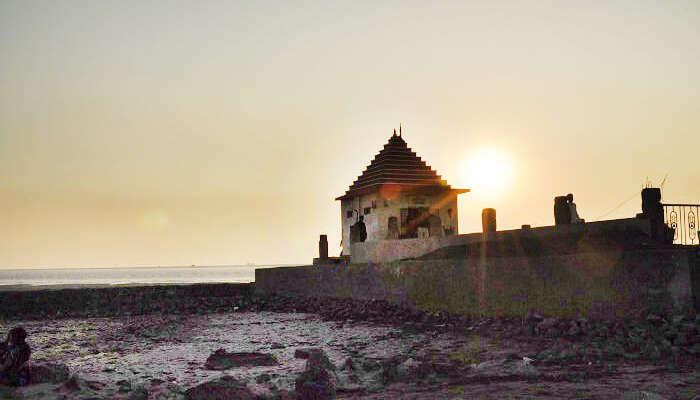 The thing about the most haunted places in India is that they differ so much in their nature and topology. It is believed that the beach was used as a burial ground for long and hence is home to several tortured souls. People have reported hearing whispers of other people talking when they were alone on the beach. But these reports have been given by only a few of them. Rest? Well, they never returned from their midnight stroll on the beach.
Suggested Read:20 Most Haunted Places In The World
5. GP Block In Meerut: Ghosts Involved In Merry-Making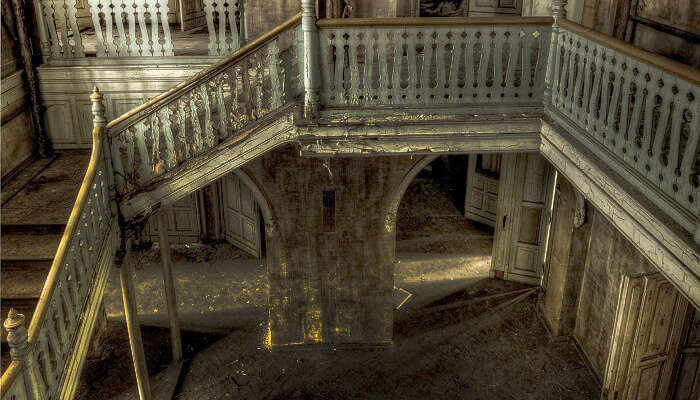 Ranked among the North India's most haunted places, GP Block in Meerut is known for its numerous ghosts. Several locals have spotted ghosts of girls in red dresses and ghosts of men drinking right outside the building though none of the witnesses could figure out who these people really were. The ghosts disappeared whenever any brave-heart dared to go close to them.
---
Planning your holiday but confused about where to go? These travel stories help you find your best trip ever!
Real travel stories. Real stays. Handy tips to help you make the right choice.
---
6. Graveyard In Dagshai: Ghosts That Bless Women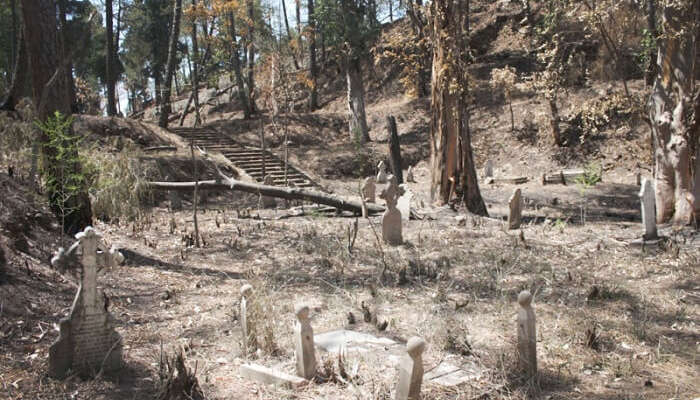 Not all ghosts present in the most haunted places in India are bad, or so believe the people of Dagshai. According to a tale, an 8-month pregnant wife of a British Army officer died in an accident and was buried here. A marble structure of a lady and her baby being blessed by an elf in its lap was placed in this graveyard. A superstition among the wives of Indian Army officers exists that a marble piece from the grave would bless them with a baby boy.
Suggested Read: 10 Real Haunted Houses In India That Will Give You A Cold Sweat
7. Tunnel No. 33 On Shimla-Kalka Train Route: Friendly Ghost Of Captain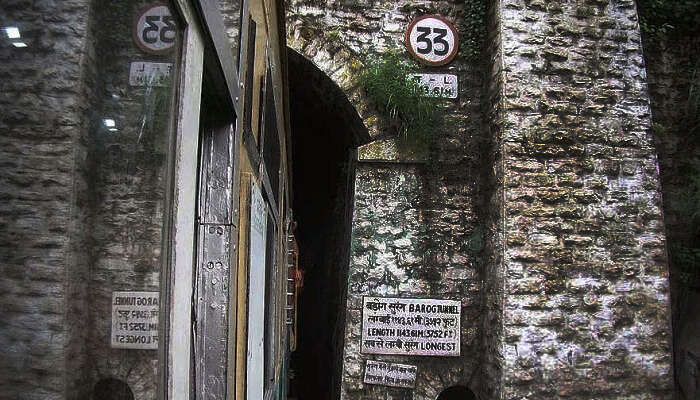 Tunnel No 33 on the Kalka-Shimla train route is one of the most haunted places in Shimla. Captain Barog, a British engineer, was in charge of building this tunnel but failed to build it. The British fined him and he killed himself out of humiliation. His spirit is rumored to roam in the tunnel and have friendly conversations with those who see him. Locals also claim to have seen a woman screamingly running into the tunnel and then vanishing.
8. Charleville Mansion In Shimla: Deserted Castle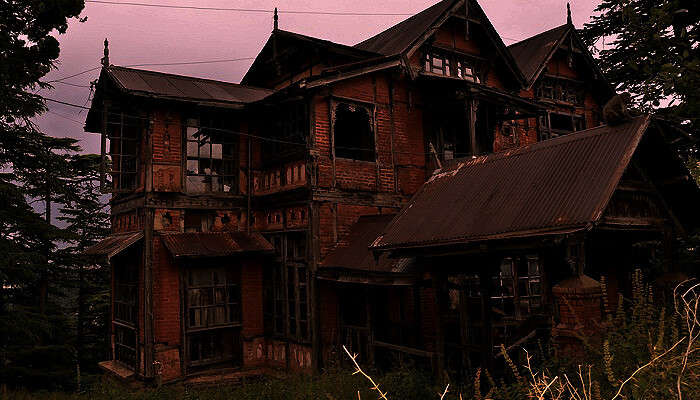 Charleville Mansion, a century-old deserted castle, was built in the British Era and was rented in 1913 by the British officer Victor Bayley and his wife. But, little did he know that the house was also home to a poltergeist. When he heard the tale of the poltergeist from a local, he decided to test the authenticity of the haunted tales. So, he locked the room where most of the haunted activities were reported. When he opened the room, to his surprise, he found the room in shatters. Many other stories have been reported by the Bayleys and subsequent residents.
Suggested Read: 6 Haunted Places In Gujarat That Will Scare You Out Of Your Wits
9. Savoy Hotel In Mussoorie: Even Agatha Christie Knew Of It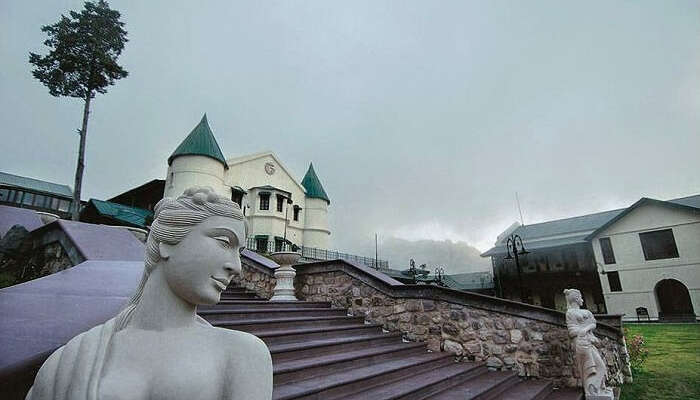 The ghost of Lady Garnet Orme is rumored to haunt the Savoy Hotel in Mussoorie where she was murdered by adding strychnine in her medicine bottle. Years later, the doctor who was tending to her was found dead in similar circumstances. The case created a buzz and found its way to several books including the Agatha Christie novel – The Mysterious Affair at Styles. That is why, even today, it is considered as one of the most haunted hotels in India.
10. Delhi Cantonment Area: Spooky By The Night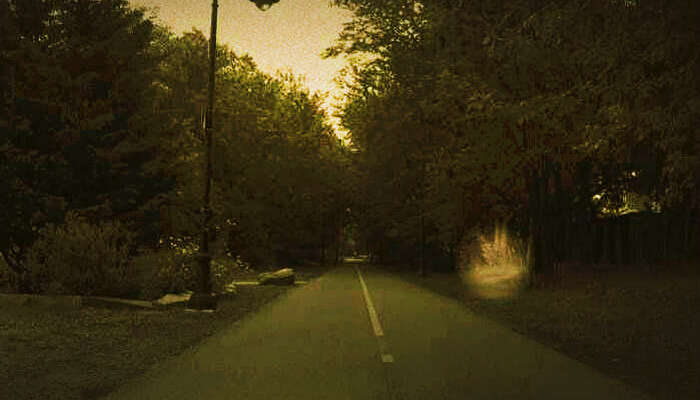 Clean and green, Delhi Cantonment area is a great place to visit during the day. But as the night falls, you can be lucky (or unlucky) enough to experience its spooky side. Locals and passersby claim to have seen a woman in a sari asking for a lift and chasing the vehicle at inhuman speeds.
Suggested Read: 10 Most Haunted Places In Gurgaon That Reveal The Paranormal Side Of Life!
11. The Karkardooma Delhi Court: Paranormal Activities Recorded Here!
Many lawyers at Karkardooma Court Complex have reported paranormal activities around them. Of all the haunted places in Delhi, this one is really creepy and unexpected. Vigilance camera installed in the court have recorded the shutting and opening of doors, files being plucked off drawers, blinkering lights, the appearance of a hazy figure through walls, and even the dislocation of chairs.
12. Malcha Mahal In Delhi: Diamonds Are Forever, Humans?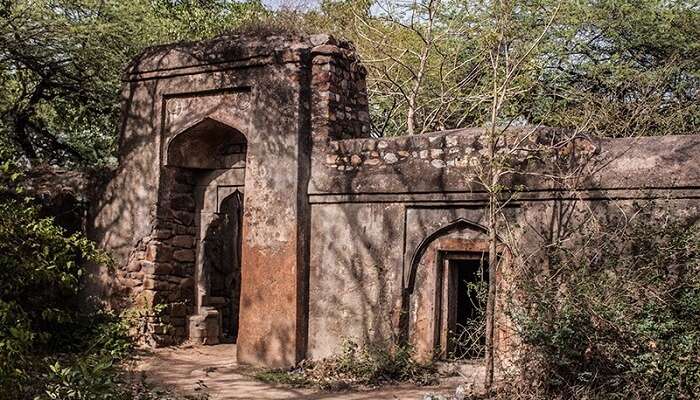 Malcha Mahal is hunting lodge that dates back to the Tughlaq era. Princess Wilayat Mahal, one of the last descendants of the royal family of Oudh, did not get her estate back after independence. She committed suicide by drinking grounded diamond. Her ghost is said to haunt the royal palace area ever since. Rumors say that those who have attempted to enter the palace without permission never returned alive. The truth behind these rumors is yet to be accounted for, but that doesn't stop this place from being suspected as one of the most haunted places in India.
Suggested Read: 10 Haunted Places In London That'll Scare The Crap Out Of You
13. Ramoji Film City In Hyderabad: Not All Indians Love Movies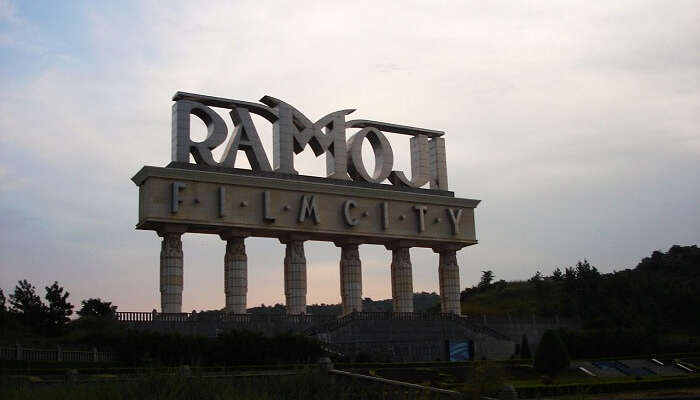 Ramoji Film City, one of the biggest film cities in the country, is actually a haunted place in India. According to witnesses, the spotlights have been seen falling off, light men have been pushed, strange marks have appeared on mirrors, and many crew members have had severe injuries. Females have even experienced their clothes being torn off by a mystical force or being locked in rooms from inside.
14. Kundanbagh Witches' Lair In Hyderabad: Beware Of The Dead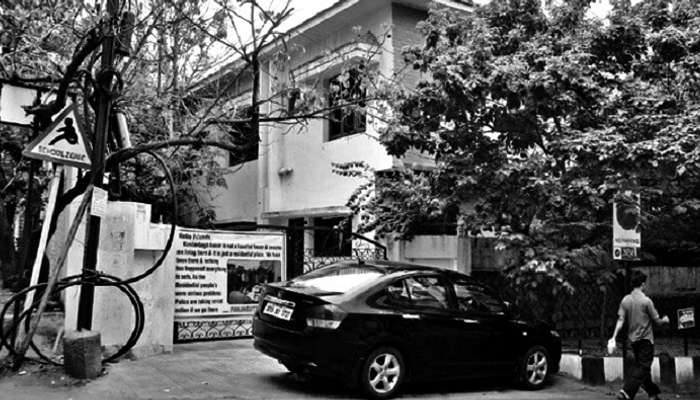 The story speaks of a thief who broke into a 2-storey house in Kundanbagh and discovered dead bodies of the 3 owners. Scared as hell, the thief went to the police station to report the case. Forensic reports stated the date of death to be roughly 3 months prior to the break-in. The neighbors, however, claim to have seen the mother and her 2 daughters walking in the balcony and the lighting of candles in the house at midnight, even until a day prior to the discovery of their dead bodies.
Suggested Read: 10 Scary Secrets of Haunted Cemeteries In India
15. Ravindra Nagar In Hyderabad: Possible Wrath Of The Goddess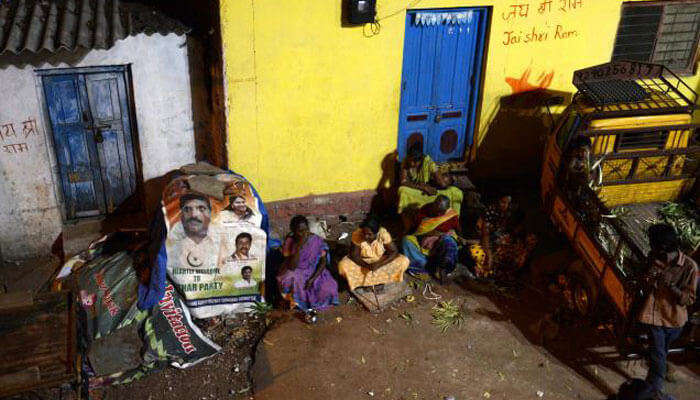 A series of suicides in 2012 has put the Ravindra Nagar area in the list of haunted places in Hyderabad. People believe it to be the wrath of a goddess in reply to the demolition of her temple. Following the numerous suicides, a number of families abandoned the place out of fear. Many of the abandoned houses have light-bulbs on, indicating a possibility that the families left in a hurry.
16. Shaniwarwada Fort In Pune: Peshwa Failed To become Vince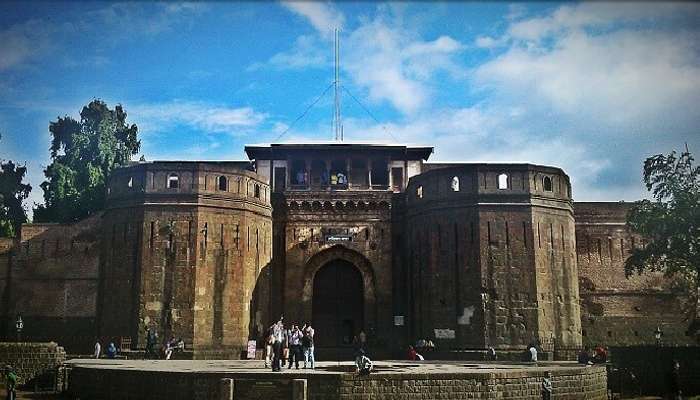 The ghost of a 13-year-old is said to haunt this fort, especially on full moon nights. According to the tale, Prince Narayan—the heir to the throne of Peshwa Dynasty—was brutally murdered. Locals claim to have heard his ghost cry out to his uncle to save him.
Suggested Read: Stories Of 10 Haunted Places In Pune That Will Make You Wet Your Bed
17. The Mansion On Residency Club Road In Pune: Screams Of A Lady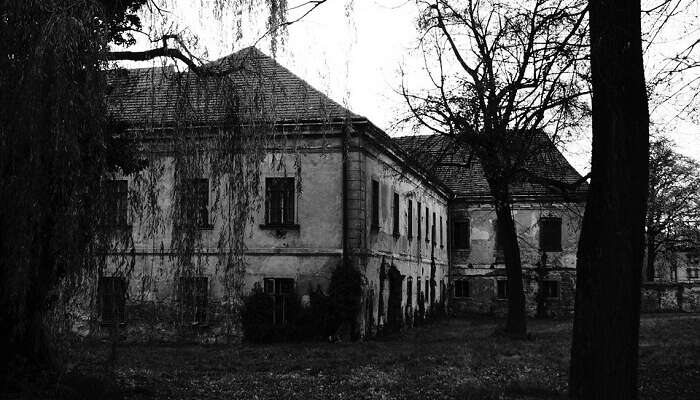 The famous ostentatious mansion near the Residency Club in Pune is one of the most haunted places in India. It is said to be haunted by the spirit of an elderly lady who was murdered in her own home, this mansion. Passersby claim to see a shadowy figure of an old lady gazing out of the window and screaming for help. Would you ever visit this haunted house?
18. Chandan Nagar In Pune: Girl In The Blood-Strained White Frock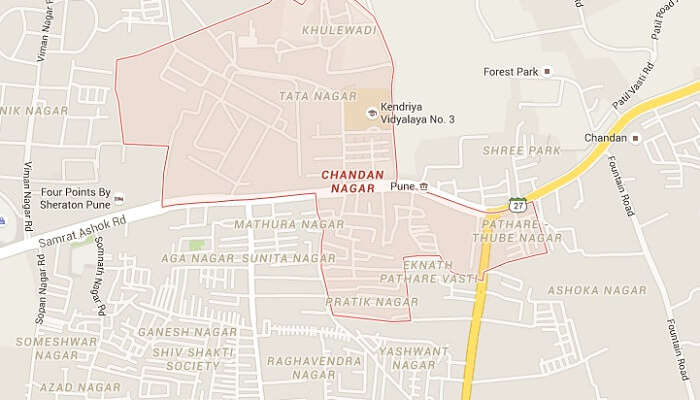 Another place from Pune finds its place in the list of the most haunted places in India. A little over a decade ago, a girl died during the construction of a building in the Chandan Nagar locality of Pune. Ever since, stories of her ghost roaming around the locality have been popular. People claim to have seen a young girl, dressed in a blood-stained white frock and holding a doll in her hand. How exactly did she die is still a mystery, much like the mystery of the ghost. But, from what we have heard, the locality is haunted and must not be visited by the faint-hearted.
Suggested Read: Looks Can Be Deceiving And These 5 Haunted Castles In France Prove Just That!
19. D'Souza Chawl At Mahim In Mumbai: Roaming Spirit Of A lady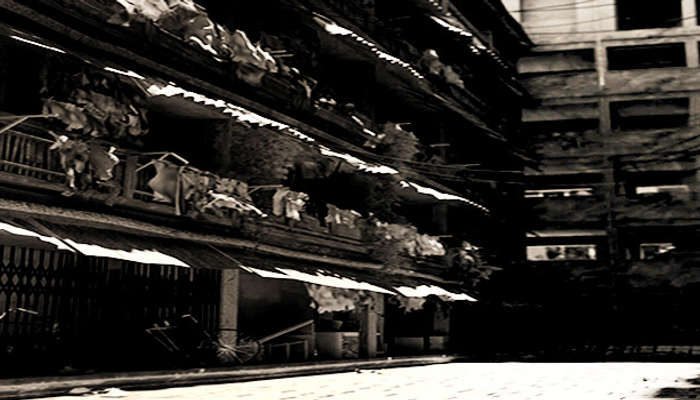 The spirit of a lady is said to haunt the corridors of this chawl. A tube well of the chawl was the source of pure water till a lady fell into it and died. The spirit of the lady is rumored to be roaming around ever since.
20. Bombay High Court In Mumbai: Where Convicts Are Threatened By A Ghost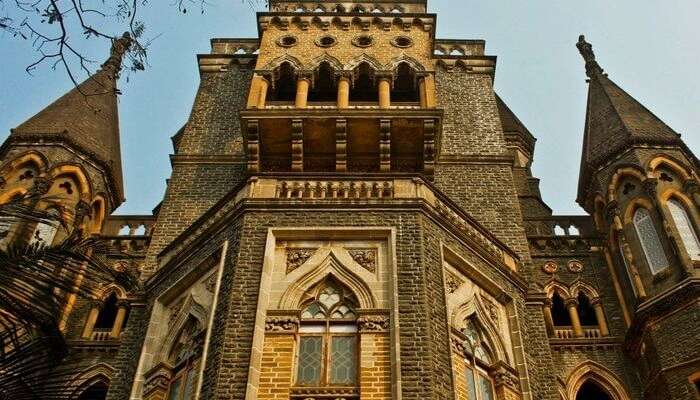 According to the lawyers working in Bombay High Court, one of the courtrooms there is haunted by a ghost who threatens those accused in any murder trial from entering the courtroom. There is a joke around the haunted story that stays that if the court would permit, this ghost of possibly a job-loving lawyer or a former murder convict could actually help solve the murder cases quickly and easily. Now, don't you think so?
21. Fern Hill Hotel In Ooty: The Raaz Behind The Haunted Hotel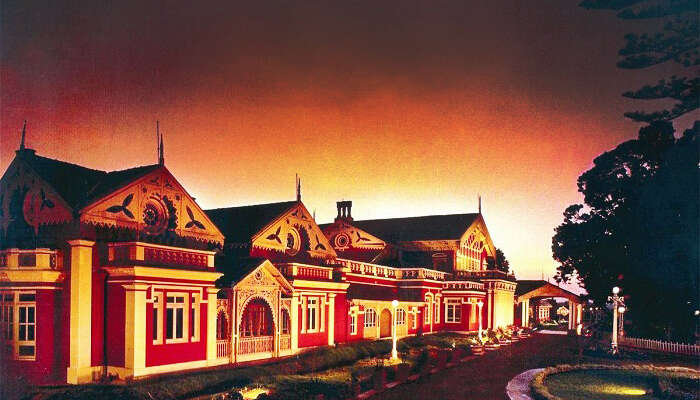 The hotel shot to fame during the shooting of the Bollywood movie – Raaz. Such is the extent of the spookiness of the hotel that it has been shut down completely. Choreographer Saroj Khan and her crew woke up one night on hearing the noise of rearrangement of furniture on the first floor. They tried to contact the reception, but the line was dead. Next morning, to their horror, the receptionist pointed out that there was no first floor in the hotel.
Suggested Read: 10 Most Haunted Places In Chennai
22. Vas Villa In Bangalore: Proofs Of Negative Energy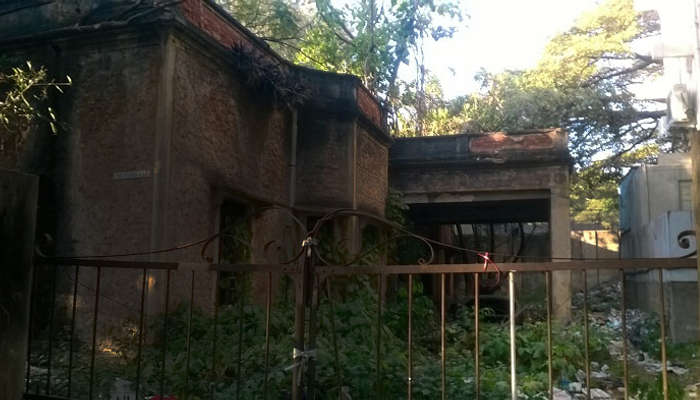 The Vas Villa was the home to Vas sisters, Doice Vas and Vera Vas – daughters of a famous lawyer. One day, Doice was stabbed to death in her home. She was buried there and Vera moved out. The house is claimed to be haunted by Doice's spirit now. Teams looking for paranormal activities have confirmed the presence of some negative energy in the villa.
Suggested Read: 5 Most Haunted Places In Bangalore That Are A New Level Of Creepy
23. South Park Cemetery In Kolkata: Graves Of Former British Soldiers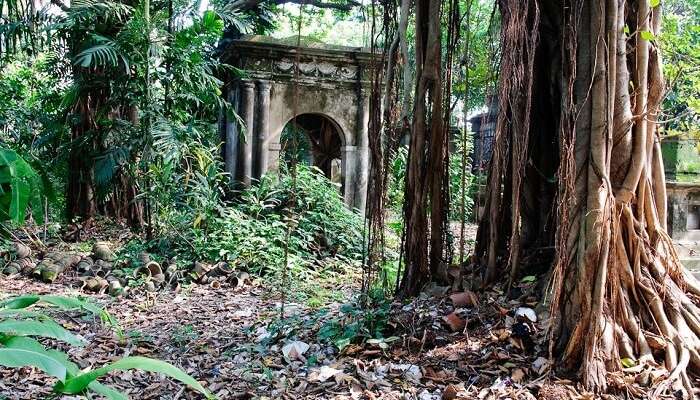 The burial ground possesses old age graves of British soldiers and many others. The first tryst with the mystical incidents of the place occurred when a group of friends visited the place for photographs. All of them felt dizzy and breathless. A group member had an asthma attack, even though he wasn't an asthma patient. There are also photographs from the day with creepy dark shadows. Have you ever seen real ghost images?
24. Writers' Building In Kolkata: Tales From The Freedom Struggle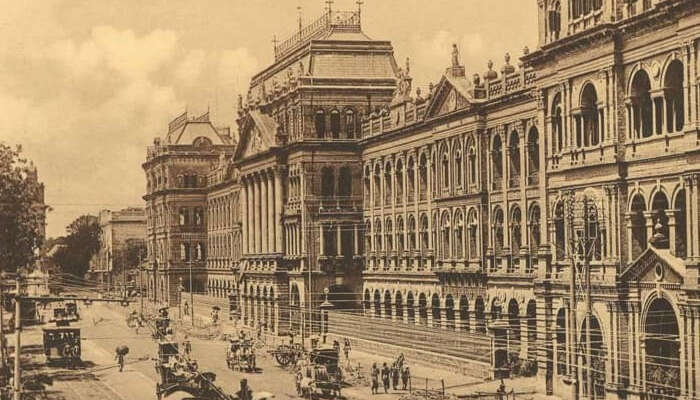 Writers' Building at the BBD Square in Kolkata is popularly known to be haunted. But the story behind the haunted building dates back to 8th December 1930, when three young freedom fighters – Benoy Basu, Badal Gupta, and Dinesh Gupta – entered the Writers' building and killed the brutal Inspector General – Colonel N.S Simpson.
Rumor has it that the ghost of Colonel Simpson still haunts the building and the BBD Square (named after the three freedom fighters). Formerly the office of clerks and junior staff under British Raj, the building is now the secretariat of the state government. Many people working there have heard desperate cries for help at night from the vacant rooms of the building.
Suggested Read: 15 Most Haunted Places In America: One Of A Kind & Each One With A Disturbing History!
25. Dow Hill In Darjeeling: Haunted Educational Institutes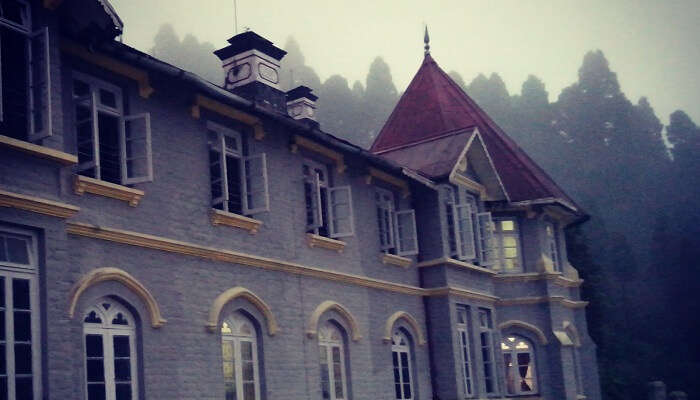 Dow Hill Girls' Boarding School and Victoria Boys' High School are other haunted places in India that have been famous for ghost sightings. Locals claim to have heard footsteps after the closing hours and seen a headless boy walk into the woods.
26. Vrindavan Society In Thane – Don't Go Out At Night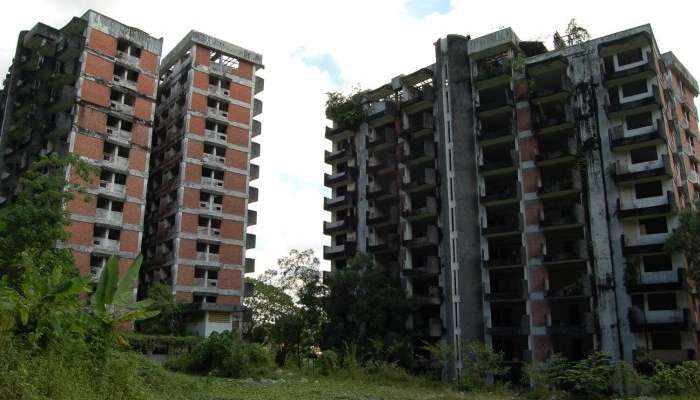 This is one of the haunted places in Thane, Mumbai. Even though the society is one of the lavish societies in the area, it comes in the counting of the haunted places. The story behind the haunting is that a man committed suicide while living here. So, it is believed that his ghost scares people of the society, especially guards. They have experienced paranormal things here at night.
Suggested Read: The Cursed Ghosts Of Bhangarh Fort – The Most Haunted Place In India
27. Mukesh Mills In Mumbai – The Movie Ghost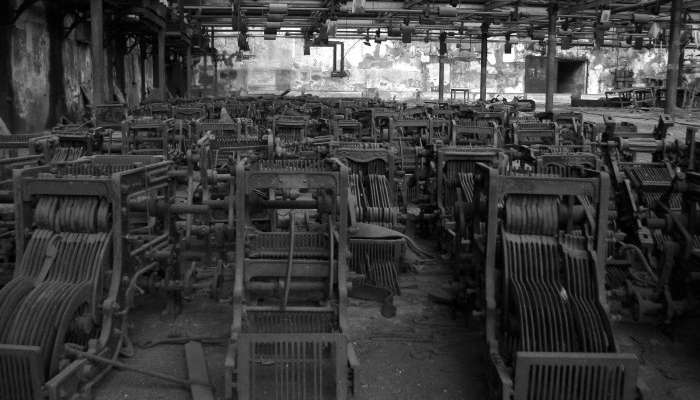 This mill is one of the most famous haunted places in india. Years ago, the mill had caught fire and was shut down as a result. After that it became the spot for the film industry to shoot horror movies! But, to their misfortune, some paranormal activities started happening there. The crew members reported some abnormal activities at the mill. And so, on today's date many actors deny to do the shooting at this mill.
28. Raj Kiran Hotel In Lonavala – The Ghost That Pulls Bedsheet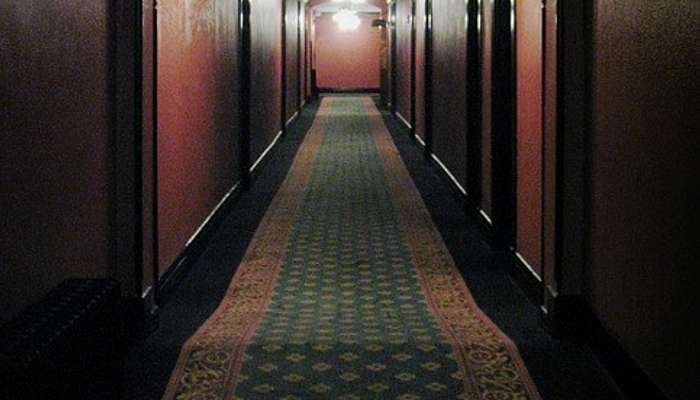 The guests of this hotel have complained that their bedsheets get pulled off at night which is very scary and disturbing. And the room in which all these paranormal activities occur is located on the ground floor itself.So, if you are daring enough, plan a stay at this hotel once to get the experience first-hand.
Suggested Read: 5 Most Haunted Places In Shimla: Exploring The Eerie Side
29. Sanjay Van In Delhi – The White Lady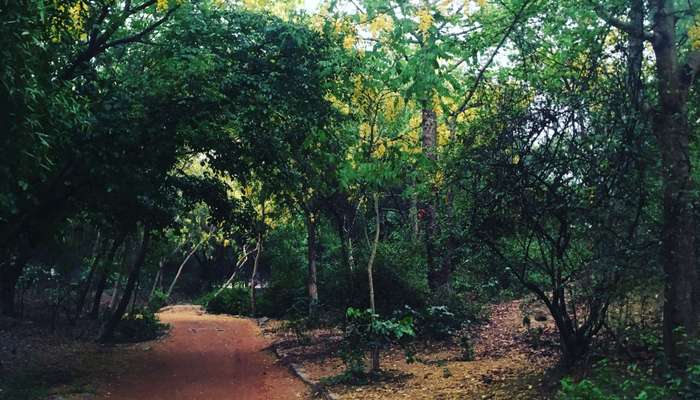 Have you been to Sanjay van located in Delhi? You would have explored the forest if you have. But do you have any idea about the white lady seen by the people visiting it who disappears in a fraction of seconds? Well, if not, do make a visit if you dare to and witness her yourself.
Suggested Read: 5 Haunted Places In Kerala That Offer You A Glimpse Of The Devil's Playground
30. Jatinga In Assam – Mass Suicide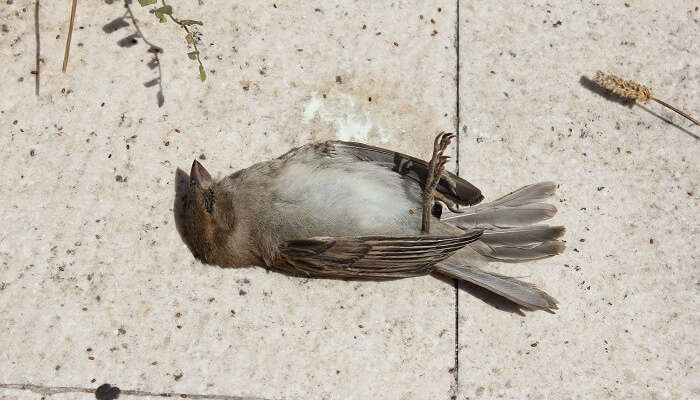 Jatina is a small village in Assam witnesses some strange things that will leave your with jitters! Think about mass suicide, so disturbing they are and scary too. Now, imagine birds falling in front of you without any reason committing mass suicide. So, this is what happens in Jatinga and that too since years.
31. Jamali-Kamali Masjid, Delhi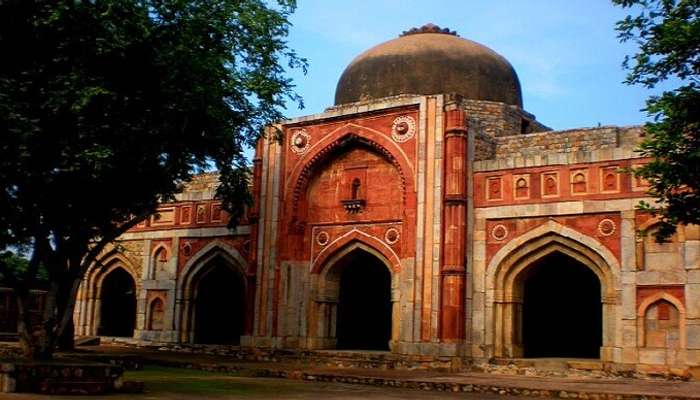 You may have heard about this mosque in Delhi near Qutub Minar. Did you know that it was haunted by numerous jinns? There have been many incidents of spooky activities, people have complained of sighting apparitions and someone breathing down their neck. Jinns are supernatural beings that have the ability to travel across the world and they have made this old mosque their home.
32. Agrasen ki Baoli, Delhi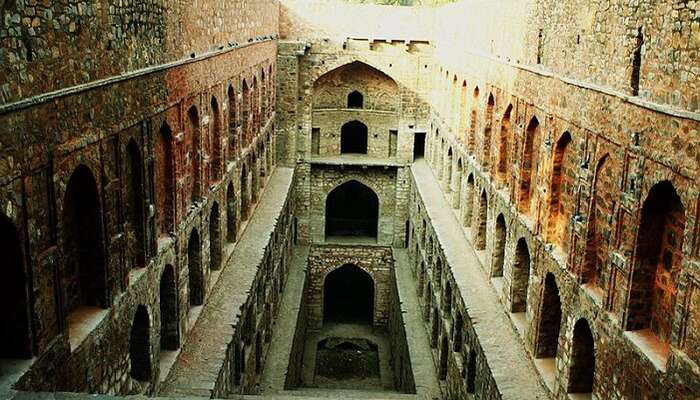 Though it is most popular as being a photogenic site in Delhi, it is also believed to be haunted. People who have visited this place have complained of being followed by an ominous presence and hearing whispers in the air. All these spooky incidents have not stopped people from clicking photos here. Maybe you should visit and see for yourself. Who knows your camera might catch something supernatural in frame?
33. Bengal Swamps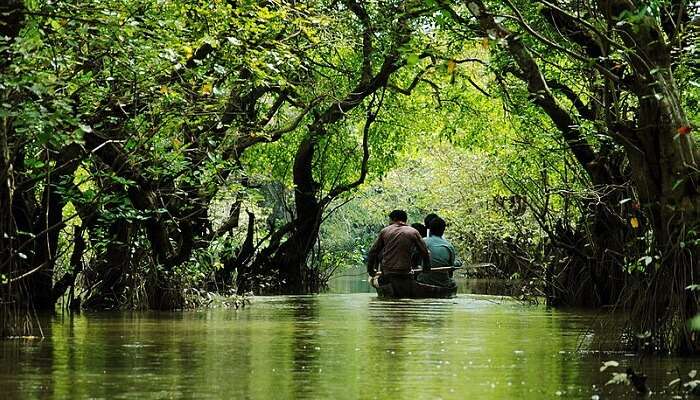 What makes these swamps haunted are the Aleya lights that can be seen in the light. Nobody has an explanation of the existence of these lights but there are stories that the glowing light is the representation of a fisherman who died of drowning in the swamps. If you ask us, it could be fireflies. But what can you say about the mysteries of the supernatural world?
34. National Library, Kolkata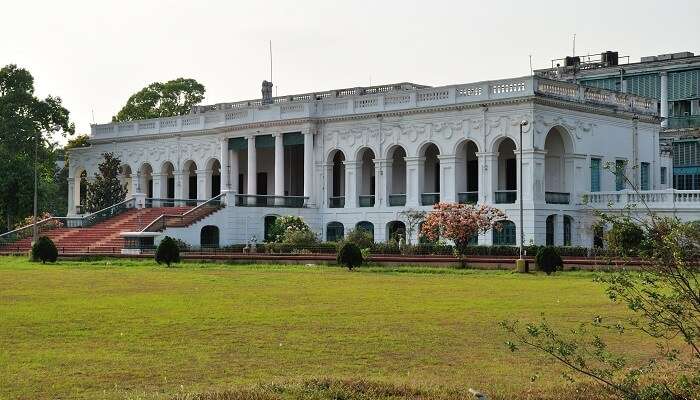 If you find libraries peaceful, maybe you should stay away from the National Library in Kolkata because it is believed to be haunted after a student died here under suspicious circumstances. It is said that the ghosts of 12 laborers who died during the renovation of this building haunt the place. So, you should refrain from looking for books in the alleys.
35. Tower of Silence, Mumbai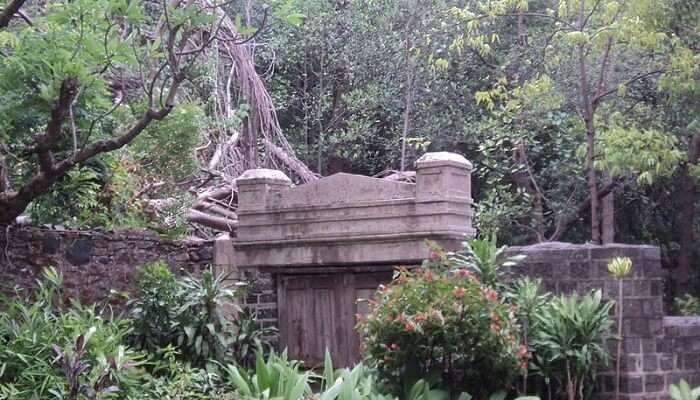 Tower of Silence in Mumbai deserves all the right to be haunted because it is a gruesome place. It is a Parsi cemetery where people leave dead bodies on the terrace to feed to the vultures. So, one cannot not expect supernatural activities to happen around this place.
Further Read:Haunted Places in Goa
Ever been through such an eerie experience? Share your real stories of haunted places in India with us & we would feature the spookiest ones in our next blog. Tell us now, we are waiting! And if you want to have such experiences, plan a trip to India and get stories of your own!
Frequently Asked Question About Haunted Places In India
Q. Which are the haunted places in Delhi?
A. There are many popular haunted places in Delhi, each having a unique scary story that might scare you from head to toe. The following are the most haunted places in and around Delhi:
1. Delhi Cantonment Area
2. Sanjay Van
3. Lothian Cemetery
4. Agrasen ki Baoli
5. Khooni Darwaza
6. Firoz Shah Kotla Fort
7. Delhi Ridge Area
8. The Haunted Tree of Dwarka Sector 9
Q. Which is the most haunted hotel in India?
A. If you are looking for the most haunted hotels in India then you must surely plan a stay in the following stays known for the scariest nights:
1. Hotel Brij Raj Bhawan in Kota
2. Hotel Savoy in Mussoorie
3. Hotel Taj Palace in Mumbai
4. Hotel Fern Hill in Ooty
5. Hotel Raj Kiran in Lonavala
6. Morgan House Tourist Lodge in Kalimpong
7. Trident Hotel in Mumbai
Q. Which is the legally haunted place in India?
A. Bhangarh Fort is the only legally haunted place in India. It is also known as the 'ghost town' of India.
Q. Can kids visit haunted places in India?
A. There is no prohibition related to kids' visits to the haunted places, however, if you can surely take your kids there at your own risk.
Q. Do we need to take prior permission before visiting haunted places in India?
A. It depends on the place you are heading to. It is advised to check the prescribed guidelines of the place before planning an excursion.
Q. Which is the most haunted place in Asia?
A. Bhangarh Fort is believed to be the most haunted place in Asia and is located near Sariska Reserve in the Aravalli ranges.
Q. Which are most haunted places in uttarakhand?
A. Some of the most haunted places in Uttarakhand include Lohaghat, Savoy Hotel and Lambi Dehar Mines. These places also have various legends associated and are known to be extremely scary too! In the recent times, the rising interest in these stories have also made the authorities to promote the Uttarakhand Ghost Tourism, which hasn't been done earlier.
Q. Which are haunted places in Karnataka?
A. Some of the haunted places in Karnataka include the Bangalore International Airport, Victoria Hospital, and Kalpalli Cemetery which is like a big thing for many visitors. Even places like NH4 highway have various scary stories attached, like a good looking woman asking for a lift from the passersby.
Q. Is The Twin Villages the most haunted place in Kashmir?
A. Known to be haunted by the ghosts of women who were raped here, the Twin Villages is one of the most haunted places in Kashmir. It is also true that certain paranormal activities have been recorded in this village off lately and locals tend to avoid this route while commuting anywhere.
Q. Is Mizpah Hotel the most haunted place in Nevada?
A. Mizpah hotel is one of the most haunted places in Nevada. Stories of a Lady in Red haunting this spot, after being murdered by her husband or a jealous ex-boyfriend are rumoured to be true about this place. A renovation process had taken place by Fred and Nancy Cline and the place reopened in 2011 to much relief.
Comments
comments