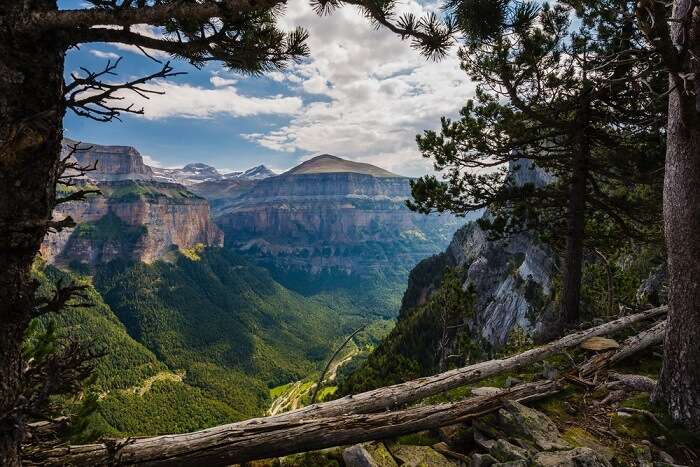 The number of national parks in Spain is limited, but the raw and extravagant beauty of these parks unquestionably make them Spain's pride. These parks do have a wide range of variables which will leave travelers in awe. While visiting Spain visiting the best national parks in Spain is a must
The list of national parks in Spain varies from green widespread pastures and dense forest to alpine region to hot desserts that stretches over hundreds of miles. Each and every national park has its own unique flora and fauna through which it expresses itself.
Best National Parks In Spain
Here is the list of national parks of Spain that will amaze you and give you an extraordinary experience whether you're visiting with your friends or family. Take a look!
1. Teide National Park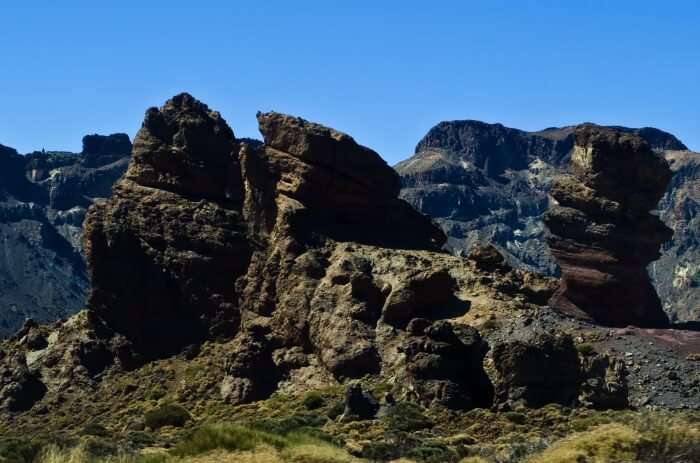 Teide is the most visited national parks in Europe. It is located on Canary Island. It has a surreal look to itself and undoubtedly can be placed as one of the best national parks in Spain. It has the highest mountain range in all of Spain and also hosts Mount Teide after which this national park is named. This high terrain dried up river look of Teide is unique amongst all other national parks.
Things to do in Teide
1. Hiking can be done to the summits of various Mountains
2. There is also a cable car ride available which give a 360 of the view of Teide
3. Teide has a 2,200ft high paragliding activity
4. Raft Biking is also done there
Best Time to Visit Throughout the year except for January and February
Prices INR 2000 per person to INR 12000 per person
Must Read: Your Stays Made Easy With These Hostels In Spain
2. Picos De Europa National Park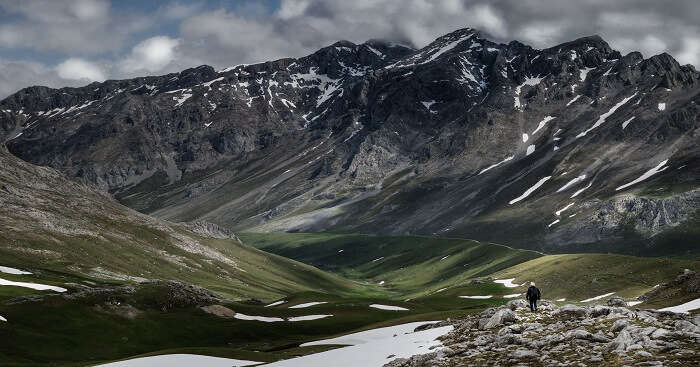 Picos de Europa is one of the popular parks in Spain. It was established in 1918 and spreads over three regions of Spain, Asturias, Cantabria and, Castile and León. This national park boasts about its scenic beauty and some of the prettiest villages in the country like, Posada de Valdeón which has a national park office. In Picos de Europa national park has both, lofty mountains and huge grasslands.
Things to do in Picos de Europa
1. Hike well-maintained Hiking Trails
2. Take a trip on the cable cars at Picos' central massif (1823m)
3. Lookout for extravagant restaurants hidden in the north of Arriondas
Best Time to Visit June and September
Prices Rooms starting from INR 2500
Suggested Read: This Brand New Island In Spain Is A Reason Enough To Update Your Travel Wishlist This Summer!
3. Timanfaya National Park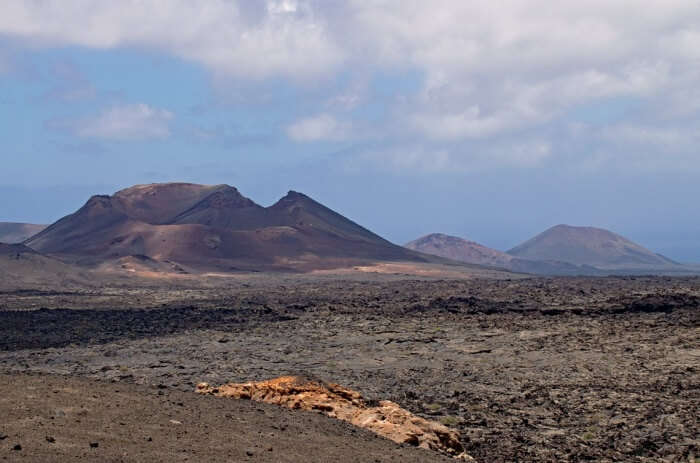 Timanfaya is thought of as an example of what humans think Mars would look with life. It is one of the hottest regions of the country, so hot that pouring water on the ground gives out geyser effect. The land was very prone to volcanic eruptions in the 18th and 19th century which gives it a very exotic look. It mostly has barren land and the land is made up of solidified lava and is surely a must visit national park in Spain. It is in the Canary island region.
Things to do in Timanfaya
1. Take walks with guides in Timanfaya
Best Time to Visit Throughout the year
Prices Rooms starting around INR 10000
4. Cabrera Archipelago National Park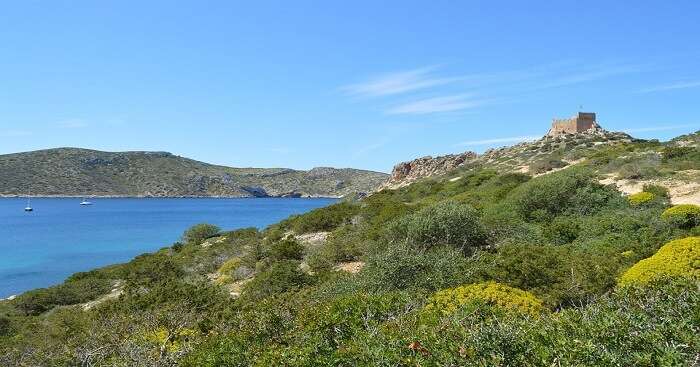 Cabrera Archipelago is one of the least visited national parks in Spain. Cabrera is the only island that is open for visitors in the whole of the archipelago. At Cabrera, travelers will find themselves in the middle of virgin nature, untouched and undisturbed. It is a beautiful island with blue water surrounding it making it picturesque. It is situated at the Balearic Islands.
Things to do in Cabrera Archipelago
1. Take guided trolls around the island
2. Take a tour of the castle on the island
3. Make sure to have a drink at the only bar at the island
Best Time to Visit June to mid-September and December to February
Prices Only one Hotel an ex- army barrack, rooms at INR 4000
Suggested Read: With 696 Blue Flags Spain Has The Best Beaches In The World!

5. Cabañeros National Park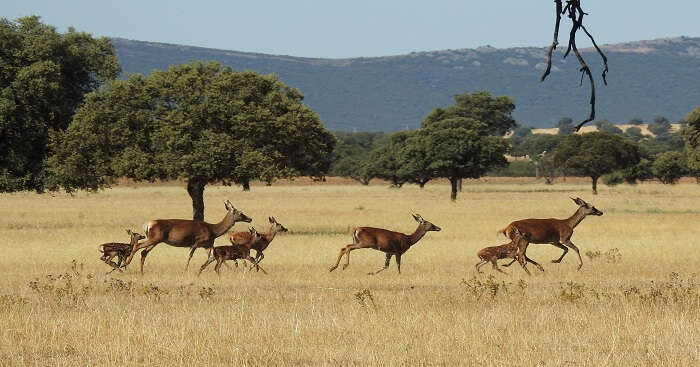 Cabañeros is also called the " Spanish Serengeti" as it is home to a huge number of animals. Here travelers can see deer, the Iberian lynx, wild boars, foxes, otters, and a number of bird species like the black stork, Spanish Imperial Eagle, colorful bee-eaters and the Eurasian black vulture. The fauna of this region is why it is a must visit amongst the national parks in Spain. It is situated in the Castile-La Mancha region. It is one of the few remaining Mediterranean national parks.
Things to do at Cabañeros
1. Observe the fauna of the park
Best Time to Visit December to April
Prices Rooms starting at INR 4000
How to reach
6. Sierra Nevada National Park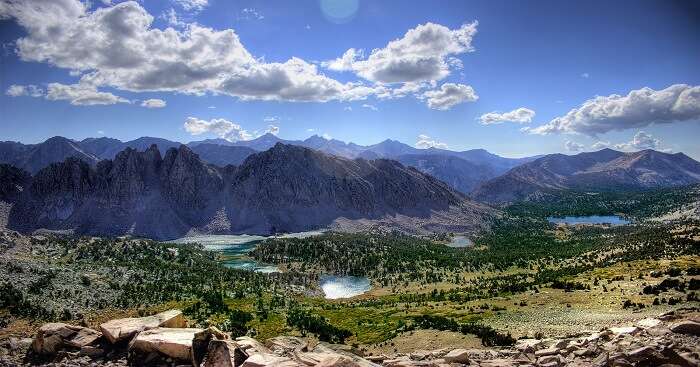 Sierra Nevada tops in the list of National Parks in Spain in terms of area. Here travelers find themselves amongst a changing flora and fauna. It starts with temperate plains with luscious vegetation and then slowly graduating towards barren and alpine forests. Sierra Nevada national park is situated in Andalusia. It also offers a great range of adventurous activities.
Things to do in Sierra Nevada
1. Go shopping in the Thursday market at Órgiva – locals selling big knickers, hippies selling tie-dyed stuff.
2. Hike on the trails around the Taha villages, including Mecina Fondales or Sierra Trails (five days) in Bubión
3. Skiing can also be done from late November until late April.
4. Do activities, such as mountain biking.
Best Time to Visit April to June
Prices Rooms starting from INR 8000
7. Ordesa Y Monte Perdido National Park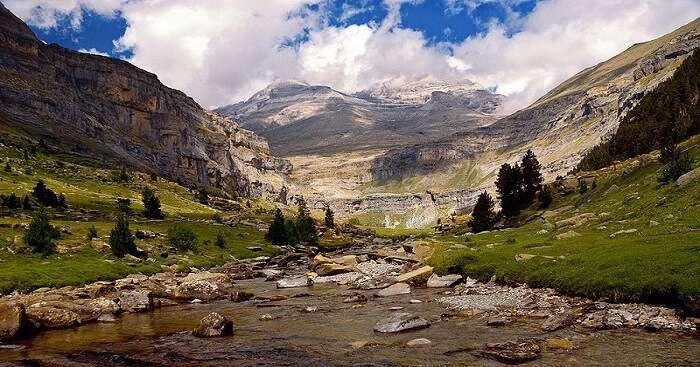 Ordesa Y Monte Perdido national park is one of the oldest national parks in the country and share a border with France. It is beautiful and absolutely painting- like, due to its waterfalls, streams and lofty mountains. It is home to a varied species of animals. It also hosts the highest limestone peak in all of Europe, that is Mount Perdido, 3330 meters above sea level. Although is not so famous national parks in Spain but the untouched beauty of nature will surely astound visitors. This national park is situated in Aragon.
Things to do in Ordesa Y Monte Perdido national park
1. Take short strolls on the dramatic glaciers of Monte Perdido (Lost Mountain)
2. Observe animals like the bearded vulture, griffon vulture, and golden eagle
3. Also, visitors can do Rafting there
Best Time to Visit – Throughout the year
Prices INR 1000/ per person to INR 3500/ per person
Suggested Read: Visit These 10 Best Castles In Spain To Get A Glimpse Of Its Magnificent Past!
8. Doñana National Park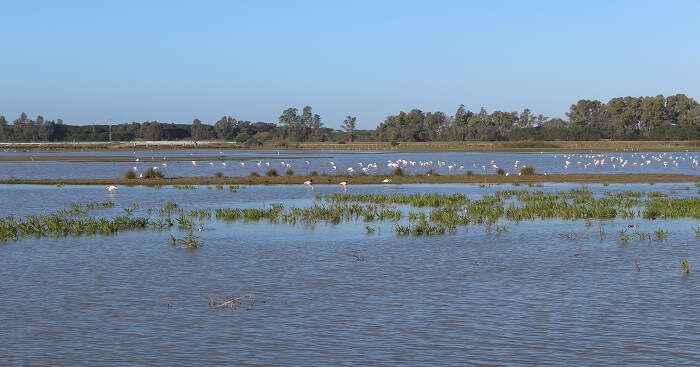 Doñana National Park is a very special park as it a estuary. The river Guadalquivir river at its estuary on the Atlantic Ocean. It is home to many biotopes and is a hot spot for migratory birds. It hosts five varied species of endangered birds. Each year more than 500,000 Waterfowl visit this region. It is situated in the Andalusia region.
Things to do in Doñana National Park
1. Learn more about wildlife at The Estación Biológica de Doñana (Doñana Biological Station) dedicated to the study of terrestrial ecology
2. Participate in La Saca de las Yeguas ("The Gathering of the Mares"), a livestock event pertaining to the indigenous wild horses of the local people
Best Time to Visit – March to May and September to December
Prices Rooms available at INR 3000
9. Caldera De Taburiente National Park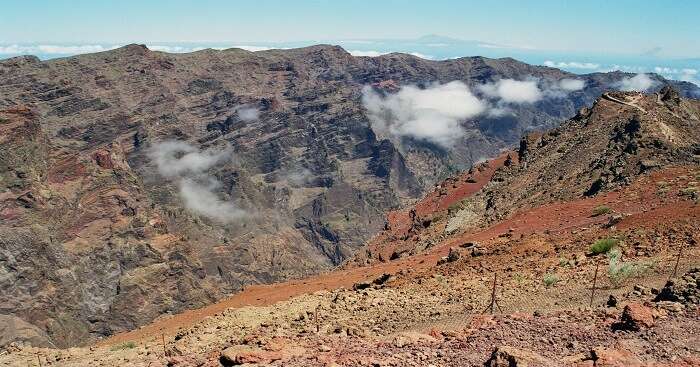 Caldera de Taburiente is a fascinating world in itself. This region was formed 2 million years ago and takes the travelers back to that time. Plains and steep mountains make up the whole area. Due to heavy erosion happening over thousands of years this area is filled with huge crates. Some of these craters can be as wide as 10km. This area also has an abundance of fresh air as it is surely very less polluted by the human life. It is also counted in best national parks in Spain and lives up to its reputation. This park is situated in the Canary Islands.
Things to do in Caldera de Taburiente
Travelers can camp in this national park, though they will have to issue permit beforehand.
Taking short walks around to discover flora and fauna is also possible.
Visit Roque de Los Muchachos Observatory at 2,396 meters including GranTeCan, the world's largest optical telescope, and take a look at the sky.
Best Time to Visit May to September
Prices Either get a free pitch in the camping site or rooms starting from INR 6000
Suggested Read: 15 Top Things To Do In Spain That Will Leave Your Soul Craving For More

10. Monfrague National Park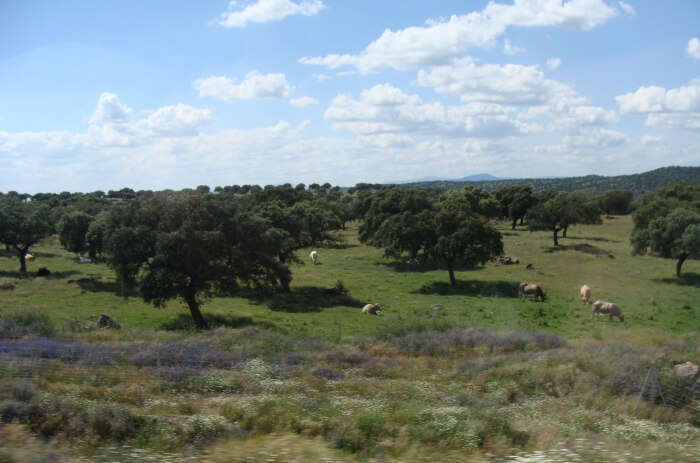 Monfrague is the best option for national parks in Spain for animal lovers. It harbors more than 200 species of animals. It is home to more than 400 bird species and is popular for bird-watching not only amongst national parks in Spain but in all of Europe. Vultures, eagles, kingfishers, and nightingales can be spotted by two rivers, the Tagus and Tietar. It has a typical Iberian Landscape and is generally pleasing for the travelers. It is located in the Extremadura regions.
Things to do in Monfrague
The hike by following color-coded routes from the park's only village, Villarreal de San Carlos.
At the same village must try bird watching from the visitor's center
Observe the undisturbed nature.
Best Time to Visit Throughout the year
Prices Rooms at INR 4500
Further Read 15 Best Beaches In Spain To Bask In The Tropical Sun For An Exotic European Vacay!
Has reading so much about nature left you wanting for fresh air? Do you want to soothe your eyes with the peaceful chirping of birds and luscious leafy meadows or maybe fill yourself in awe with what nature can do? Well, don't wait and plan a trip to Spain and make memories for lifetime.
People Also Read
National Parks In Lithuania National Parks In Montenegro National Parks In Portugal
---
Looking To Book An International Holiday?
Book memorable holidays on TravelTriangle with 650+ verified travel agents for 65+ domestic and international destinations.
---