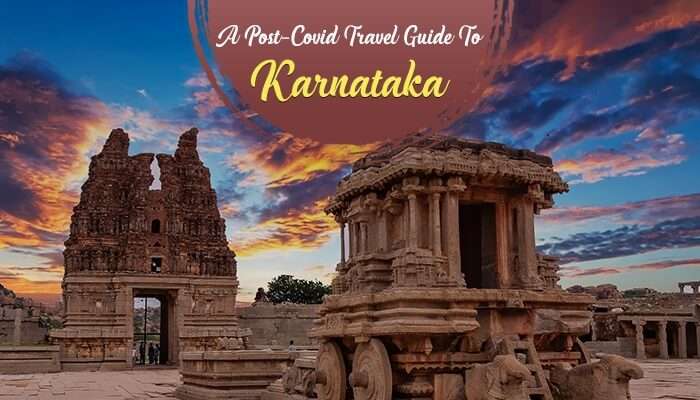 When in Karnataka, you have permission to over-indulge. Wait, let us rephrase that, you are encouraged to have an extra bowl of Sambar, spend an extra day soaking in the sun without bothering to plan ahead and take a 48-hour road trip to explore the religious shrines while stopping frequently to adore the sunsets. Karnataka is many things, it is nature, it is cosmopolitan, and it is a melting pot of Indian cultures. But more importantly, it is where travellers can be themselves, explore at their own pace, discover new interests without the pressure of a must-see place, and this is where they may find a version of themselves they never knew existed. As the state is slowly pacing back to normal after the Covid-19 pandemic, the government guidelines hold prime importance. Read below for a detailed post-covid travel guide to Karnataka for your post-pandemic travel planning.
Karnataka Travel Advisory During Covid-19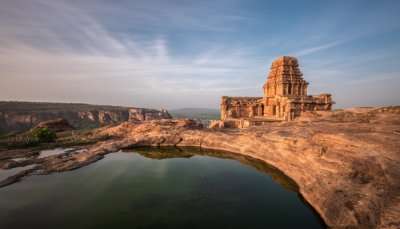 According to the Unlock 5.0 guidelines issued by the state department, the continued effort to resume tourist operations is ongoing while prioritizing the health of travellers and residents. From cinemas to amusement parks, most attractions in the state are operating within limited capacity and hours to make sure that the visitors can enjoy their excursions safely. Here is a list of the latest travel advisory issued by the state government of Karnataka under the new stage of reopening:
There is a partial restriction on interstate travel in Karnataka.
A curfew will be observed in the state from 9 pm on Fridays till 5 am on Mondays.
Wearing a mask and using sanitiser in public places, shops, restaurants, and public transport is advised to every traveller and local in the state.
Religious celebrations have been completely banned.
Restaurants, cinemas, swimming pools, and metro rail services are open with strict SOPs in place.
Any passenger travelling to the state of Karnataka who presents with symptoms and tests positive will be taken for mandatory hospital isolation.
If a passenger shows symptoms of Covid-19 but tests negative for a PCR test, their further travel will be decided by a medical professional.
Wearing a face mask is mandatory while visiting any public place, market, or attraction.
International travel is not allowed unless approved by the MHA.
Top 10 Tourist Places Near Jog Falls To Witness The Impeccable Beauty Of Karnataka
Best Time To Visit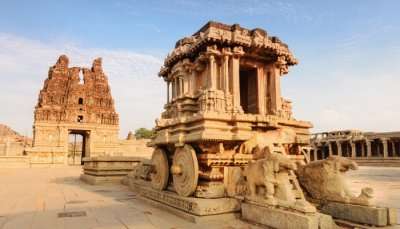 The best time to visit Karnataka is from October to April. It is also the peak tourist season in the state so you can expect people from all around the world visiting. If you want to beat the crowd, you can also travel after July. The weather is pleasant all round the year except some high temperatures in the summer season.
How to Reach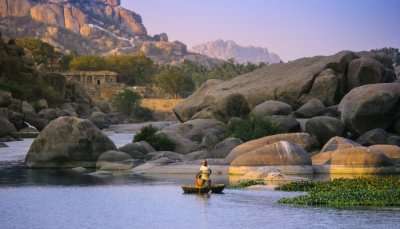 Travelling in and around the state of Karnataka is an experience in itself and with safety as our utmost priority, making sure that we travel safely is important. The state of Karnataka has removed all major travel restrictions for domestic travellers. There are no mandatory PRC tests or home quarantine and all travellers can reach their destination without any major advisory to follow. It must also be noted that the basic guidelines mentioned in the post-covid travel guide to Karnataka like compulsory face masks, social distancing and temperature checks are still to be followed.
Travellers can take a flight to any of the eight airports in the state of Karnataka out of which four are international. If possible carry a negative Covid-19 test report for hassle-free boarding or else undergo the mandatory temperature check at the airport.
There are also a limited number of trains operating to major stations in Karnataka and you must check the availability on the IRCTC website before booking.
If you are planning to travel by road, you can hire a car or drive yourself from the state border to your accommodation. There will be temperature screenings at certain checkpoints and you must wear your mask at all times until you reach your destination.
3 Resorts Near Kabini That Will Help You Grab The Essence Of Karnataka Comfortably!
Getting Around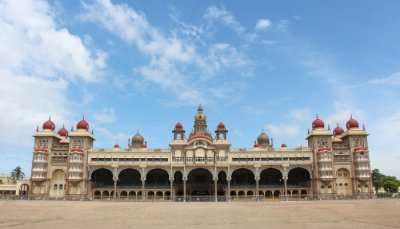 There are multiple modes of transportation available for travelers who want to go around Karnataka. You can rent a car from travel dealers for an affordable price, hire auto-rickshaws, take private cabs for a more comfortable journey. You can also hire app-based transport services like Ola and Uber which are operating at a limited capacity but are frequently available in most cities.
Places to Visit in Karnataka During Covid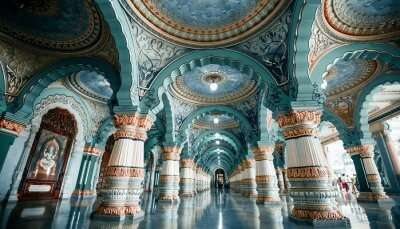 Most travellers en route to Karnataka are looking forward to grandeur of nature, azure coastlines and southern culinary flavours, but the best parts of Karnataka aren't in its touristic hotspots. Walk around in a local market and feel the Mysore silk, enjoy the fragrance of sandalwood in a thrift store, and when it's time to escape the bustle, re-route to the famous hills of Coorg. There are many places to visit in Karnataka that bring you such experience and must not be missed. As the state is reopening, the way we approach travel might have changed but the beauty of the places remains the same. If you are planning to make a trip to Karnataka anytime soon, make sure you travel to Hampi, Mysuru, Bangalore, Wayanad and Madikeri.
18 Remarkable Places Near Udupi That Demand Your Attention In 2022
Things to do in Karnataka During Covid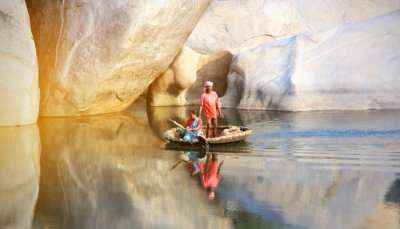 We can't whittle this down to just a few activities because Karnataka is exceptional and boundless when it comes to touristic opportunities. There is so much to do, so many places to be and so many feelings to experience, we for sure understand why this place is frequented by travellers and recommended by experts around the world. Every traveller is unique and Karnataka has something to offer for everyone, whether it's a trek on one of the most stunning mountain ranges or a seaside chillout vacation for the busy heads who just need a nice relaxing few days by the shore.
If you are planning a trip in the upcoming months or maybe in the next year, here's a list of some of the best things to do in Karnataka:
Visit the Mysore Palace
Explore the Lalbagh Botanical Garden
Enjoy a picnic in Cubbon Park
Go on a safari ride in Bannerghatta National Park
Trek around Jog Falls
Accommodation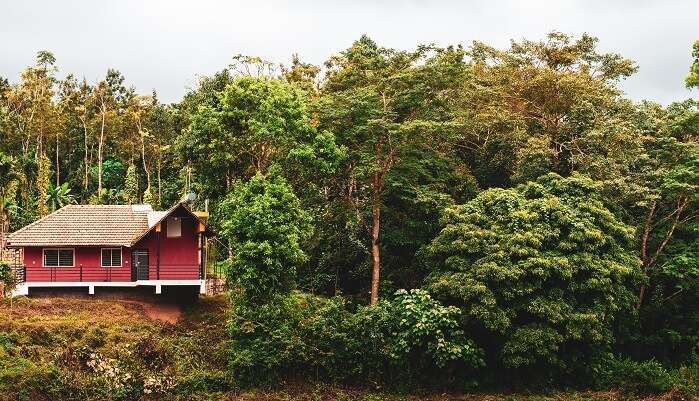 If you are looking to book a hotel or Airbnb during your travels in the state of Karnataka, make sure you get your room in advance and fill out the mandatory documentation like any contact tracing forms or checks you may require. All hotels are now following the government advisory for reopening which includes a deep sanitization process during and after every guest, limited capacity of beds, closure of community areas like pools and gyms, and contact tracing.
47 Best Places To Visit In Karnataka That Will Totally Knock You Out In 2022!
Restaurants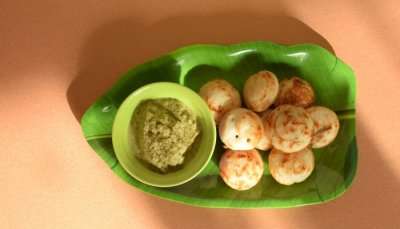 The hospitality industry in Karnataka is reopening but the safety of the travellers and staff remains a key priority. While some of the big-league restaurants are back to normal functioning with a limited capacity, many of the food outlets have moved to delivery-only or takeaway facilities. Food franchises are also operational and open for customers with social distance seating and disposable cutlery to avoid any transmission. Here are some of the guidelines issued for the restaurants in Karnataka:
Dine-in services can resume given the restaurant follows the 50% capacity limit.
It is mandatory to keep 6 feet distance between the tables in restaurants.
What to Pack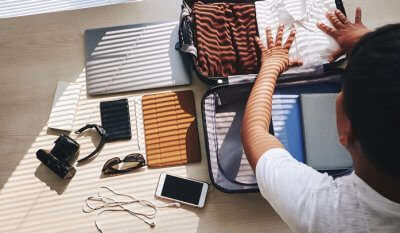 If you are planning a trip to Karnataka soon, you will need to pack a few extra items in your backpack considering the ongoing pandemic. The most important thing during your travel is to minimize the risk of becoming unwell as well as keeping others around you safe. Here's Travel Triangle's comprehensive list of things to pack:
Comfortable cotton clothing for the humid air and dry season
A pack of disposable face masks or 2-3 reusable face masks
Sanitizer for personal use
Sanitizing solution for outdoor/surface use
A personal PPE kit that will include a face shield, sanitizer sachets, and a pair of disposable gloves for flight, train, or any kind of commute
Top 5 Temples In Belgaum To Visit On Your Karnataka Tour!
Travel Checklist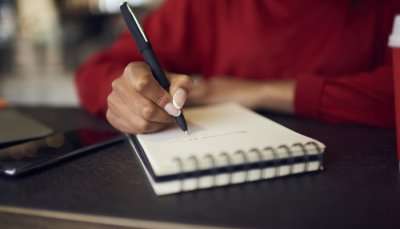 Book your travel and accommodation in advance if possible. However, this is not a mandatory guideline.
Talk with your hotel/Airbnb about their sanitizing facilities and the Covid-19 related precautions they are taking.
Download the Arogya Setu app on your mobile phone.
Try to get tested before your travel and keep the Covid-19 negative certificate handy during your commute.
Find the latest information about containment zones in Karnataka as non-essential travel is not allowed in any of the zones.
Covid-19 Prerequisites And Consequences in Karnataka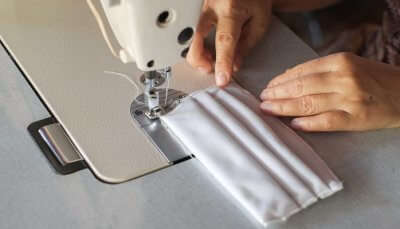 All passengers travelling domestically in Karnataka must undergo thermal screening before they can enter the border.
If the temperature recorded is higher than the required number, you will be asked to take a Covid-19 RT-PCR test for which you will bear the cost of the test and any commute you may have to undertake. If negative, you will be allowed to travel to your destination. If the result shows positive, the state protocol for Covid-19 will be followed.
It is mandatory for everyone to wear a mask in public and you may incur a fine or penalty.
5 Best Places To Visit In Chikmagalur In May To Absorb The History Of Karnataka!
Further Travel Tips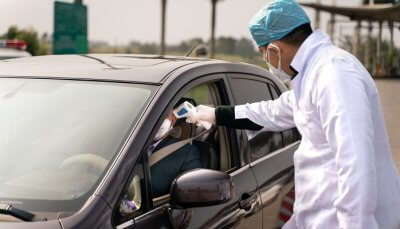 If you are planning to take a road trip within the state of Karnataka, make sure you wear a face mask and follow the instructions at the temperature screening checkpoints.
No e-pass is required under the recent unlock policies.
People over the age of 65 or children under the age of 10 are advised not to undertake non-essential travel.
From the hustle-bustle of Bangalore to historic relics of Hampi, Karnataka is on the top of many post Covid-19 bucket lists. Besides reflecting the tones of the south, it poses its unique identity as a state where the opportunities to explore are endless. It doesn't matter if you are an adventure lover, looking for a long vacation or just need a breath of fresh air on your weekend, Karnataka is where you must be. Looking for something more? Let us help you explore more with our customized itineraries for a trip to Karnataka.
For our editorial codes of conduct and copyright disclaimer please click here. 
Frequently Asked Questions About Post-Covid Travel Guide to Karnataka
Is it safe to visit the state of Karnataka in the upcoming months for travel?
Yes, it is safe to travel to the state of Karnataka if traveling in a small group while following the health and safety guidelines provided by the health department. As the country is slowly resuming its tourism sector, it will take some time before all the attractions resume operations at full capacity but you are still welcome to take a trip given that you adhere to the advisory and take care of yourself and others around you during the journey.
Is it mandatory to have a negative Covid-19 test report while entering the state of Karnataka?
No, it is not mandatory to carry a Covid-19 test report but any passenger entering the border of Karnataka must pass through temperature check-points during their arrival. If the temperature detected is higher than the standard deviation, passengers will have to take the test and will only be allowed to travel further if the result is negative. If the report is positive, the state protocol for quarantine will be followed.
What is Karnataka famous for?
Karnataka is most popular for its living ruins of Hampi, but that's not the only reason why this state tops many must-visit charts. From Mangalorean food culture to trekking the Jog Falls, this state is known for its southern influence, nature, historic significance and hill stations.
People Also Read
Post-Covid Travel Guide To Uttarakhand Post-Covid Travel Guide To Punjab Post-Covid Travel Guide To Delhi