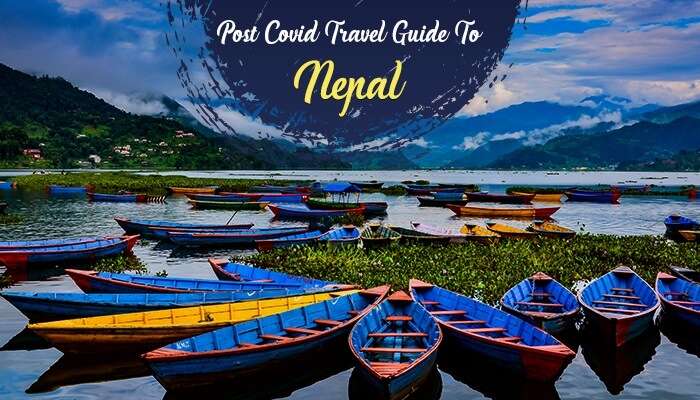 If countries were emotions, Nepal would be contentment, a state of mind where you feel satisfied and happy without any external stimuli. That first glimpse of snow-capped mountains when you look up, presiding over a land that is blessed with some of the greatest Hindu and Buddhist temples and landmarks, and otherworldly landscapes that you won't believe exist. The air is serene, and a grounded lifestyle that is both traditional and modern at the same time. Nepal is the place to be if you want your next destination to be a well-rounded cultural retreat. And we have a post-Covid-19 travel guide just for the same. Nepal tourism guidelines will let you rediscover the mighty Himalayas by abiding by the rules, regulations and mandatory protocols.
Nepal rules for tourists are necessary to follow for the betterment of the tourists and for their safe travel experiences. Nepal has officially reopened for tourism and all visa services to boost its economy along with welcoming visitors to explore the country during the festive season. Are you aware of the Nepal travel guidelines? If you are planning to explore the spectacular view of the Himalayas, then you need to have a know-how about all the rules.
Read this detailed post-covid travel guide to Nepal for your post-pandemic adventures.
Nepal Travel Advisory During Covid-19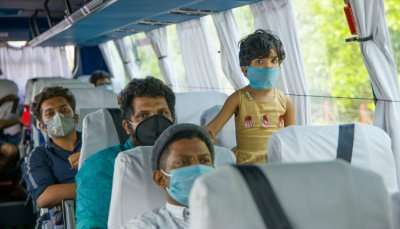 The government of Nepal has permitted the local authorities within the state to implement required lockdown procedures to stop the spread. There is a limited lockdown in Pokhara and neighbouring places which may change depending on the statistics. Nepal quarantine guidelines will let the travellers explore the beauty of Nepal without unknowingly affecting anyone else with the virus.
Here's a list of some of the other important Covid-19 guidelines issued by Nepal that travellers must follow:
The government has announced that citizens of Nepal who are returning from abroad are allowed to enter the country.
Nepal has officially reopened for tourism and all visa services for international travelers.
Foreign travelers who are looking for mountaineering adventures are allowed to enter the country if they meet the requirements that include a negative Covid-19 PCR test, 7-day accommodation for quarantine, USD 5,000 insurance against Covid-19, valid visa permit, and a Covid-19 test on the 5th day of quarantine to start the trek.
There is a weekend lockdown imposed in Kathmandu valley
If suspected of Covid-19, passengers will have to quarantine for at least 14 days.
If you are looking to get tested in Nepal, the cost of a test is INR 2,200 in public hospitals and it can increase up to INR 4,400 in private hospitals.
The following hospitals are now providing testing facilities for the public: Hospitals offering tests include Norvic International Hospital, Thapathali, Kathmandu, (01) 425-8854; Star Hospital, Sanepa Heights Road, Lalitpur, (01) 555-0197; HAMS, Mandikhatar, Kathmandu, (01) 437-7404; Patan Hospital; Bhaktapur Hospital; Teaching Hospital; Teku Hospital; Bir Hospital; Prasuti Griha; Nepal Korea Friendship Hospital; Civil Hospital; KMC Hospital; A.P.F. Hospital; Birendra Hospital; Nepal Police Hospital.
There is a strict fine for mask non-compliance which can end in monetary compensation or some cases, an official arrest.
Nepal Government has suspended all flights due to a rise in covid-19 cases, while some of the domestic restrictions are being lifted.
Long-distance routes and domestic flights are suspended.
All travellers must show proof of hotel booking, travel insurance and CCMC-generated barcode.
Those who are planning to visit Nepal must apply in advance, present their itinerary and have travel insurance. Visas on arrival are suspended.
E-visa holders from Nepal are now allowed to travel to Sharjah.
SuggestedRead: 10 Best Places To Visit In Nepal In June For A Raw Adventure
Best Time To Visit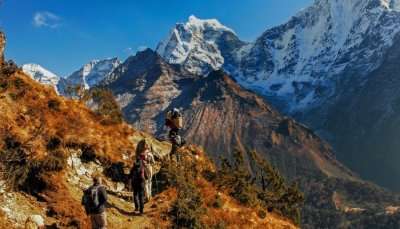 Nepal tourism restrictions are imposed considering the worst situation prevailing across the world due to the outbreak of COVID-19. The best time to visit Nepal is from September to November when the climate is dry and skies are clear with a moderate temperature that makes your outdoor adventure comfortable and warm.
How To Reach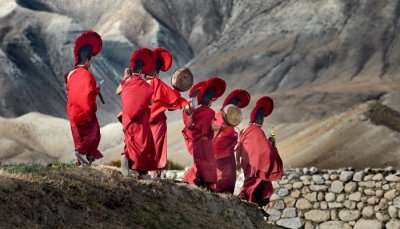 Nepal has officially reopened for tourism and all visa services for international travelers and visitors can now plan their trip to the country in-line with the latest Covid-19 advisory issued by the government.
Travelers can take a flight from the closest airport to Tribhuvan International Airport, Kathmandu which is the only International Airport in the country of Nepal.
Currently, road travel is not permitted due to the lockdown restrictions.
Suggested Read: 12 Things Not To Do In Nepal For A Hassle-Free Holiday Experience
Getting Around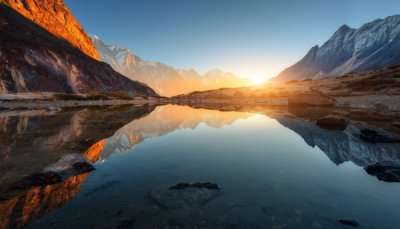 There are multiple modes of transportation available for travellers who want to go around Nepal. You can rent a bike from travel dealers for an affordable price, hire auto-rickshaws, take private cabs for a more comfortable journey and also travel by motorbikes which are pretty popular in the country. Quarantine rules in Nepal will make the people absorbed in travelling mindfully about the do's and don'ts owing to the pandemic.
Places To Visit In Nepal During Covid-19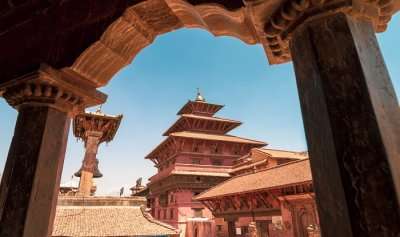 Nepal has officially reopened for tourism and all visa services for international travelers and visitors can now plan their trip to the country in-line with the latest Covid-19 advisory issued by the government.  If you are planning to travel for a trekking trip in the upcoming months, here are some of the places you can visit: Everest, Kanchenjunga, Lhotse, Makalu, Cho Oyu, Dhaulagiri, Manaslu, and Annapurna. Travellers must take a deep dive in all the prevailing rules for travelling to Nepal in order to be aware about the necessary measures which they need to abide by.
Suggested Read: Trekking In Nepal: 20 Treacherous Treks To Challenge Your Nerves
Things To Do In Nepal During Covid-19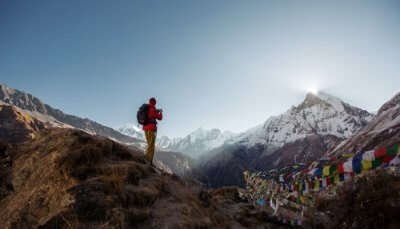 Nepal has officially reopened for tourism and all visa services for international travelers and visitors can now plan their trip to the country in-line with the latest Covid-19 advisory issued by the government.  If you are traveling here in the upcoming months for a trekking expedition, here's a list of things to do in Nepal:
Trekking
Camping
Sightseeing
Snow-boarding
Base-camp activities
Accommodation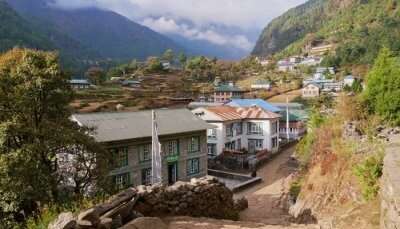 One of them is the mandatory booking of accommodation for 7-days for quarantine and a Covid-19 test on the 5th day to determine if the traveler is healthy and can now embark on their journey.
Accommodations in Nepal are currently following the national lockdown and are not hosting international travelers at the moment.
If you are a mountaineer or trekker, contact your travel agency or agent beforehand to reserve with the limited accommodations available.
Suggested Read: Nepal In December: What It Feels Like To Visit During This Time Of The Year
Restaurants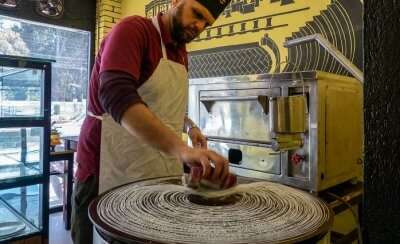 Due to lack of business during the Covid-19 pandemic, most hotels and restaurants are not open for dining reservations to stop the spread. Several local food outlets are operational and offering takeaway services. Some food franchises in the country are also operating under strict measures and limited menus.
What To Pack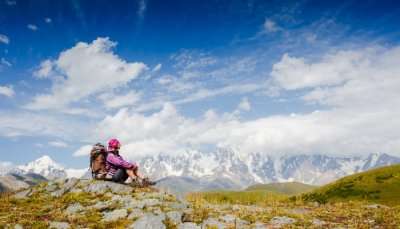 A post-Covid trip to Nepal calls for a post-covid travel guide to Nepal that has a smart packing list accommodating all your trekking gear and save space for safety essentials like an extra bottle of sanitizer or a PPE kit. Here's Travel Triangle's comprehensive list of things to pack:
Hiking backpack
Knife or multi-tool kit
Weather appropriate clothing
First aid kit
Navigational equipment
Sporting gear
Personal toiletries
Gadgets and power backup
Suggested Read: Go Mountaineering In Nepal To Find Your Answer To Why We Climb!
Travel Checklist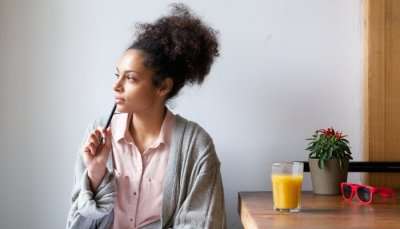 Obtain visa/permit from Nepal for trekking/mountaineering
Pre-booked accommodations
If possible negative Covid-19 test results
Insurance that covers pandemic-related issues
Covid-19 Prerequisites And Consequences In Nepal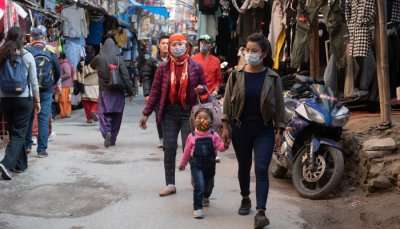 All passengers traveling internationally must abide by the guideline that states only those who want to undertake mountaineering or trekking activities will be allowed inside the state border.
Further Travel Tips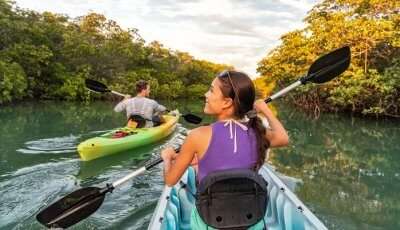 As the country of Nepal is only allowing mountaineering and trekking enthusiasts to undertake travel, it is advised that you must contact the immigration department before making any plans to visit the country.
Further Read: Road Travel During COVID-19 Times: A Safety Checklist For The New Normal
As we slowly recover from this pandemic, safety must remain our primary concern while traveling. A trip to Nepal is a bucket list favorite and the many attractions this country has to offer to make it evident why every traveler longs for an adventure-filled expedition in this paradise. As the country is still in the process of re-evaluating its existing lockdown policies, it currently is not allowing leisure travel in the country. Such measures are taken only for safeguarding the residents of Nepal. For more information, the latest Covid-19 updates, and detailed guides on destinations like Nepal, you can read our series of guides to help you travel during this pandemic.
Disclaimer: TravelTriangle claims no credit for images featured on our blog site unless otherwise noted. All visual content is copyrighted to its respectful owners. We try to link back to sources whenever possible. If you own the rights to any of the images and do not wish them to appear on TravelTriangle, please contact us and they will be promptly removed. We believe in providing proper attribution to the original author, artist, or photographer.
Please Note: Any information published by TravelTriangle in any form of content is not intended to be a substitute for any kind of medical advice, and one must not take any action before consulting a professional medical expert of their own choice.
People Also Read:
Essentials For Travel During COVID Mount Everest To Reopen For Climbers Road Travel During COVID-19 Times
Frequently Asked Questions
If I want to travel to Nepal for mountaineering, am I eligible for the visa on arrival scheme?
Any traveler who is planning to explore the mountain areas for trekking needs to obtain the visa from a consulate or embassy in their country of residence as due to the ongoing pandemic situation, Nepal is not operating the visa on arrival scheme.
When will Nepal open for tourists?
Nepal has indefinitely closed its borders to foreigners except those who are interested in just mountaineering or trekking activities. There is no current information on when it will resume commercial flights and allow international travelers.