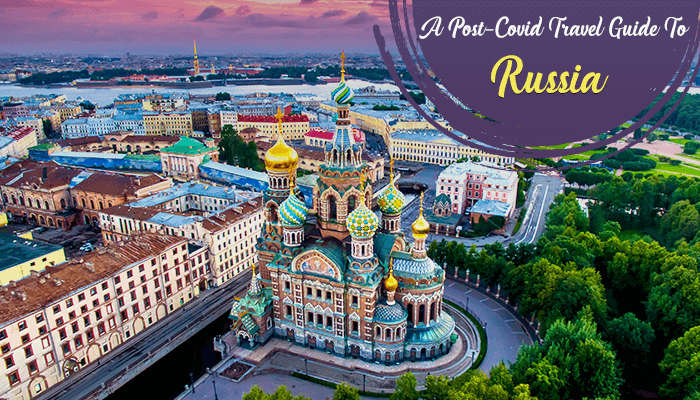 When you think of Russia, you tend to think of the magical bustle in Moscow, the Lake Baikal, and well, vodka. While the country's cultural glow is a major draw, there is much more to explore in the largest country in the world. And this post-Covid travel guide to Russia is aimed to help you with juts that. Not only is it home to incredible mountains, cultural towns and scenic landscapes, but it also offers the opportunity to observe an exotic lifestyle, an experience unlike any other. Of course, if you want to indulge in endless amounts of Borscht and vodka, that's fine too, we would be doing the classic thing anyway.
The Covid-19 pandemic in Russia halted this magical bustle for months, but now the government is focusing on the safe and secure recovery of the tourism sector by attracting the influx of tourists. The priority is the health of its people and the travelers, the non-negotiable factor in the reopening.
Read below for a detailed information on Russia travel restrictions for your post-pandemic travel planning.
Russia Travel Restrictions During Covid-19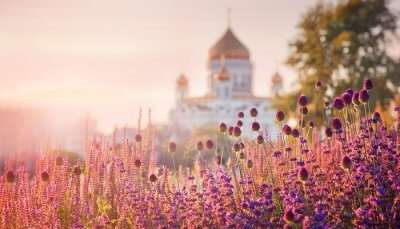 According to a statement issued by the Russian government authorities on 27th January 2021, the continued effort to resume tourist operations is ongoing while prioritizing the health of travelers and residents. From cinemas to amusement parks, most attractions in the state are operating limited capacity and hours to make sure that the visitors can enjoy their excursions safely. Here is a list of the Russia travel advisory updates issued by the state government of Russia under the new stage of reopening:
Passengers entering the border from India and other approved countries by Moscow must have a valid visa and necessary Covid-19 related documentation (test report, insurance).
Travelers must fill in a special form on the Unified Public Services Portal before departure, and within three days from their arrival in the Russian Federation, upload the results of the Covid-19 PCR test to the previously filled in form
A Covid-19 certificate is required to apply for the tourist visa.
Passengers will only be allowed to travel on direct flights to Russia
Travelers must present a health certificate verifying that they do not have coronavirus.
E-visas are currently suspended for Indian travelers.
Qatar Airways, Air India, Finnair, and Vietnam Airlines have resumed services.
There is currently no official information available detailing permitted tourist activities in Russia.
Public transportation is operational for tourists and travelers.
Bus and train connectivities are available from the capital city of Moscow.
Currently, Moscow aiport is the only point of entry for tourists.
Must Read: Winter In Russia 2022: An All-Inclusive Guide To The Real Arrendelle On Earth
Best Time To Visit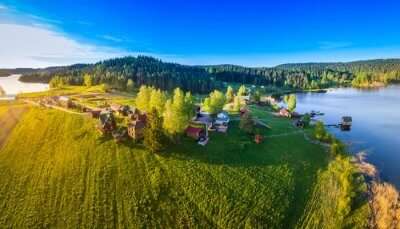 The best time to visit Russia is from June to August as the summer season is pleasant for sightseeing and tourists can avoid the cold temperatures to enjoy outdoor activities like camping and hiking.
Suggested Read: Celebrate The Valentine's Day In Russia In 2022 With Your Beloved & Pop Up The 'Big' Question!
How To Reach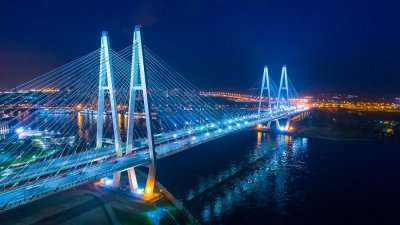 The state of Russia has removed all major travel restrictions for travelers coming from India to Moscow and then exploring further places.
Travelers can take a flight to Moscow (reportedly the only entry point open for international travel at the moment). Also carry a negative Covid-19 test report for hassle-free boarding or else undergo the mandatory temperature check at the airport.
There are also a limited number of trains operating to major stations in Russia and you must check the availability on the Russian Railways updated timetable website before booking.
If you are planning to travel by road, you can hire a car or drive yourself from the state border to your accommodation. There will be temperature screenings at certain checkpoints and you must wear your mask at all times until you reach your destination.
Suggested Read: Alexander Palace In Russia Will Be All Set For Tourists To Witness Royalty In 2022!
Getting Around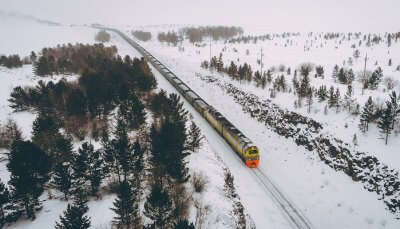 There are multiple modes of transportation available for travelers who want to go around Russia. You can rent a car from travel dealers for an affordable price, and also take short flights between destinations. Train lines are also resuming services and you can book them through Russian Railways. Local buses are also available for selected routes. Make sure that you follow Russia quarantine rules for a safer experience.
Suggested Read: Winter In Saint Petersburg: A Guide To An Icy Paradise In The Heart Of Russia
Places To Visit In Russia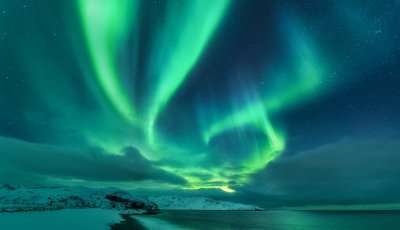 Russia's many regions and offbeat attractions are one of the most biodiverse places. Being a paradise for people who want to escape for a few days, maybe try some new flavors, and check-out what's popular in its cities, Russia is always striving to find new ways to engage travelers in their unique and ancient ways of life. There are many places to visit in Russia that bring you such experience and must not be missed. As the state is reopening, the way we approach travel might have changed but the beauty of the places remains the same. This post-Covid travel guide to Russia is aimed to help you navigate through the new normal. If you are planning to make a trip to Russia anytime soon, make sure you travel to Moscow, Lake Baikal, Kazan, Sochi, and Saint Petersburg. Make sure that you have the Russia tourism Covid update before departure. Do follow Russia travel rules to enjoy your holiday at its best.
Suggested Read: Visit Russia In January 2022 When The Country Becomes A Winter Wonderland!
Things To Do In Russia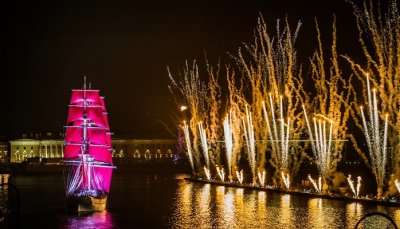 We can't whittle this down to just a few activities because Russia is exceptional and boundless when it comes to touristic opportunities. There is so much to do, so many places to be and so many feelings to experience, we for sure understand why this place is frequented by travelers and recommended by experts around the world. Every traveler is unique and Russia has something to offer for everyone, whether it's a trek on one of the most stunning mountain ranges or a seaside chillout vacation for the busy heads who just need a nice relaxing few days exploring the vibrant cities. If you keep in mind the Russia travel guidelines, there's nothing stopping you from a fabulous getaway.
If you are planning a trip in the upcoming months or maybe in the next year, here's a list of some of the best things to do in Russia:
Explore Kremlin
Go on a shopping spree at the GUM, the famous shopping mall in Moscow
Visit the Hermitage Museum
Photograph the Church of the Savior on Spilled Blood
Enjoy wildlife-spotting hour near Lake Baikal
Suggested Read: Moscow In Winter 2022: 10 Things To Do In The City That Holds To The Key To Russia's Past
Accommodation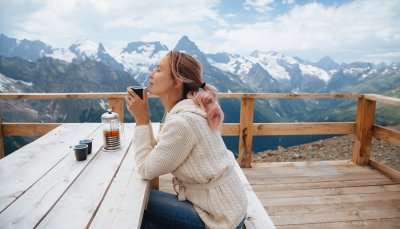 If you are looking to book a hotel or Airbnb during your travels in the state of Russia, make sure you get your room in advance and fill out the mandatory documentation like any contact tracing forms or checks you may require. All hotels are now following the government advisory for reopening which includes a deep sanitization process during and after every guest, limited capacity of beds, closure of community areas like pools and gyms, and contact tracing. This post-Covid travel guide to Russia aims to update you on the latest guidelines and advisory before you book your stay.
Here is a list of measures that the state of Russia has implemented on the hotel industry for safe and secure travel:
Temperature screening at the time of check-in and sometimes also during check-out.
Sanitizer availability at the hotel and inside all the rooms.
Disposable gloves mandatory for hotel staff at bar and restaurant.
Contact tracing forms at every hotel.
Suggested Read: Russia In March: An All Inclusive 2022 Guide When The Snow-Clogged Wheels Turn Again!
Restaurants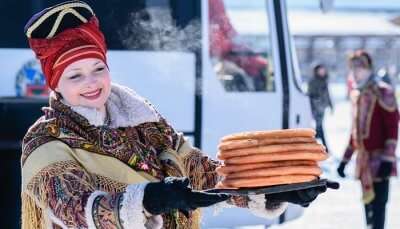 The hospitality industry in Russia is reopening but the safety of the travelers and staff remains a key priority. While some of the big-league restaurants are back to normal functioning with a limited capacity, many of the food outlets have moved to delivery-only or takeaway facilities. Food franchises are also operational and open for customers with social distance seating and disposable cutlery to avoid any transmission. Here are some of the guidelines issued for the restaurants in Russia:
Dine-in services are partially offered by restaurants depending on the number of cases in the region.
Restaurants and shops are open.
Chairs and tables will be arranged in a manner that will allow social-distancing while dining.
Customers will be allowed inside the restaurant after thermal screening and sanitizing hands.
Suggested Read: Russia In February: A Guide To An Ultimate Winter Vacation
What To Pack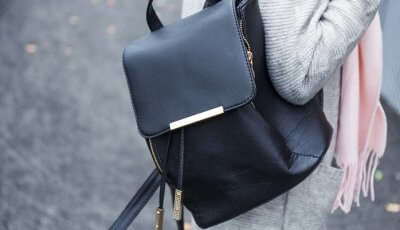 Russia tourism from India is often considered one of the most-preferred vacations. If you are planning a trip to Russia soon, you will need to pack a few extra items in your backpack considering the ongoing pandemic. The most important thing during your travel is to minimize the risk of becoming unwell as well as keeping others around you safe. Here's Travel Triangle's comprehensive list of things to pack:
Comfortable clothing for dry and cold weather (may change seasonally).
A pack of disposable face masks or 2-3 reusable face masks.
Sanitizer for personal use.
Sanitizing solution for outdoor/surface use.
A personal PPE kit that will include a face shield, sanitizer sachets, and a pair of disposable gloves for flight, train, or any kind of commute.
Suggested Read: Russia In September 2022: Things To Know Before Planning A Trip In This Month
Travel Checklist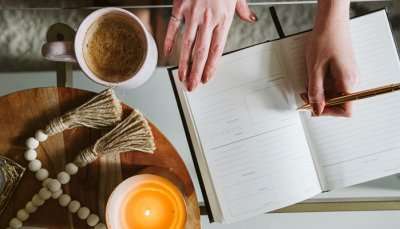 Book your travel and accommodation in advance.
Talk with your hotel/Airbnb about their sanitizing facilities and the Covid-19 related precautions they are taking.
Try to get tested before your travel and keep the Covid-19 negative certificate handy during your commute.
Find the latest information about containment zones in Russia as non-essential travel is not allowed in any of the zones.
Check our post-Covid travel guide to Russia for further updates on hotel/accommodation advisory in the country.
Suggested Read: Russia In October 2022: Best Experiences Of The Wonderful Month
Covid-19 Prerequisites And Consequences In Russia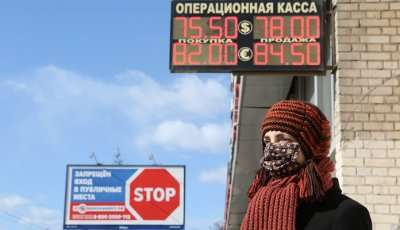 All passengers traveling domestically in Russia must undergo thermal screening/present Covid-19 test report before they can enter the border.
If the temperature recorded is higher than the required number, you will be asked to take a Covid-19 RT-PCR test for which you will bear the cost of the test and any commute you may have to undertake. If negative, you will be allowed to travel to your destination. If the result shows positive, the state protocol for Covid-19 will be followed.
It is mandatory for everyone to wear a mask in public and you may incur a fine or penalty.
Suggested Read: Know What Russia In May Has In Store For All Travelers
Further Travel Tips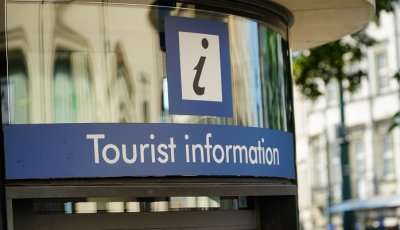 If you are planning to take a trip within the country of Russia, make sure you have a negative test report handy if possible to avoid inquiry during Covid-19 checkpoints.
Russia Covid tourism is on the rise but you must not travel if you don't feel well or experience any of the related symptoms.
People over the age of 65 or children under the age of 10 are advised not to undertake non-essential travel.
Further Read: Christmas In Russia: Get Your Festive Mode On And Take A Flight to Russia In 2022
Russia—the burgeoning destination country that never fails to top our bucket lists, the land of historic Souvient relics and food that prompts the hungry face emoticon—is ready to be explored, again. A steady stream of new services, a chance to visit the classic attractions, and tourism efforts for 18 countries, including Indians, have helped Russia expand its tourism over the last few decades. Bookmark this post-Covid travel guide to Russia for the latest updates on this destination. Looking for something more? Let us help you explore more with our customized itineraries for a trip to Russia.
Disclaimer: TravelTriangle claims no credit for images featured on our blog site unless otherwise noted. All visual content is copyrighted to its respectful owners. We try to link back to sources whenever possible. If you own the rights to any of the images and do not wish them to appear on TravelTriangle, please contact us and they will be promptly removed. We believe in providing proper attribution to the original author, artist, or photographer.
Please Note: Any information published by TravelTriangle in any form of content is not intended to be a substitute for any kind of medical advice, and one must not take any action before consulting a professional medical expert of their own choice.
Frequently Asked Questions About Post-Covid Travel Guide To Russia
Is it safe to visit the state of Russia in the upcoming months for travel?
Yes, it is safe to travel to the state of Russia if traveling in a small group while following the health and safety guidelines provided by the health department. As the country is slowly resuming its tourism sector, it will take some time before all the attractions resume operations at full capacity but you are still welcome to take a trip given that you adhere to the advisory and take care of yourself and others around you during the journey.
Is it mandatory to have a negative Covid-19 test report while entering the state of Russia?
It is mandatory to obtain a negative Covid-19 PCR test report to apply for the tourist visa for Russia. The Embassy of the Russian Federation in the Republic of India is yet to provide details on the Covid-19 travel advisory for Indian visitors. Stay tuned for updated information here.
Is home quarantine mandatory for those who have a negative PCR test report?
The Embassy of the Russian Federation in the Republic of India is yet to provide details on the Covid-19 travel advisory for Indian visitors. Stay tuned for updated information here.
What is Russia famous for?
Besides being the largest country in the world, Russia is also popular for the Tsar Kolokol bell, Moscow's capital heritage, classic vodka drinks, and Lake Baikal.
People Also Read:
Road Trip During Covid-19 Covid-19 State-wise Advisory Essentials For Travel During COVID Times