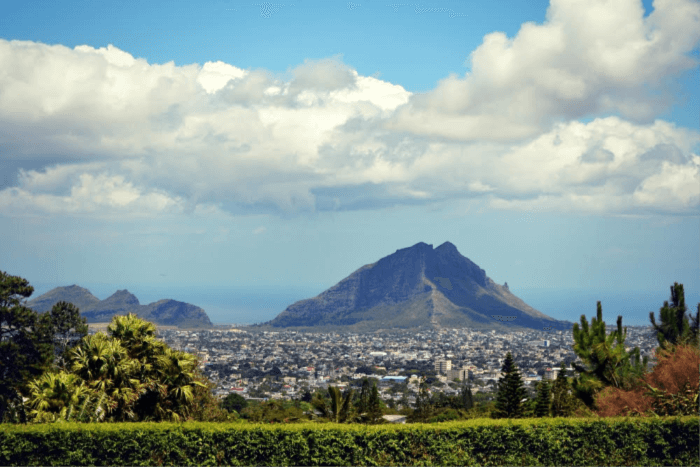 'La Ville Des Fleurs' also known as Quatre Bornes is a gorgeous city in Mauritius. The town lies on the southwestern end of the island and is lively as ever. 'Quatre Borne', French words meaning 'four boundaries', refers to the four boundaries namely, Palma, Bassin, Beau Sejour, and Trianon. The city of Quatre Bornes falls on the southern side of Port-Louis and is around 15 kilometers away.
About Quatre Bornes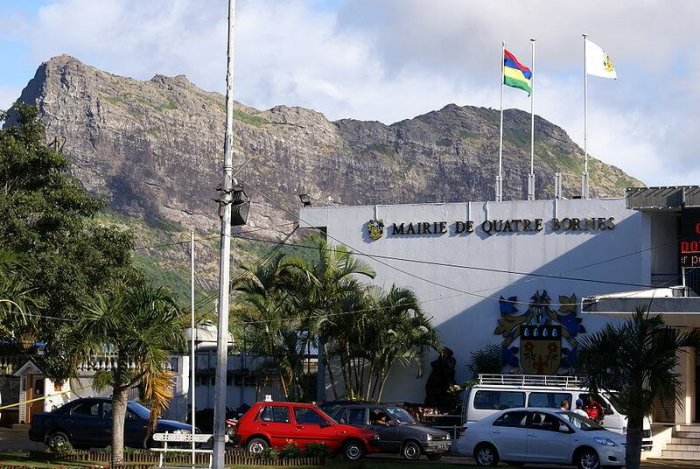 This urban town of Mauritius is famous for its shopping centre, Central Market, and is a great place to live. The climate is perfect, neither too cold nor too hot! The place offers jaw-dropping views and if you are an adventure-seeker, it is perfect for you.
Quartre Bornes Weather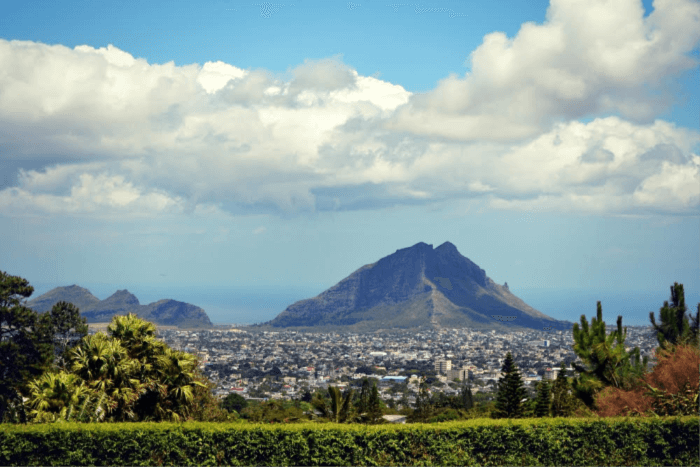 The climate in Quatre Bornes is very balanced and hence, the city is one of the most populated cities of Mauritius. The weather in Quatre Bornes usually does not go to the extremes which means, it neither gets too cold nor does it get too warm. Though the city remains humid throughout the year. The warmest months in Quatre Bornes are the months from January to March, with mid-February being the month when the temperatures are soaring higher than usual.
Best Time To Visit
The best time to visit the city would be from April to November as during these months the Quatre Bornes weather is the most suitable for tourists. Most travelers visit the city in the month of November as it has the least humidity with pleasant weather throughout the day.
Places To Visit In Quatre Bornes
Here is list of the best experiences in Quartre Bornes that will give you a soul-stirring holiday. Take a look!
1. Quatre Bornes Market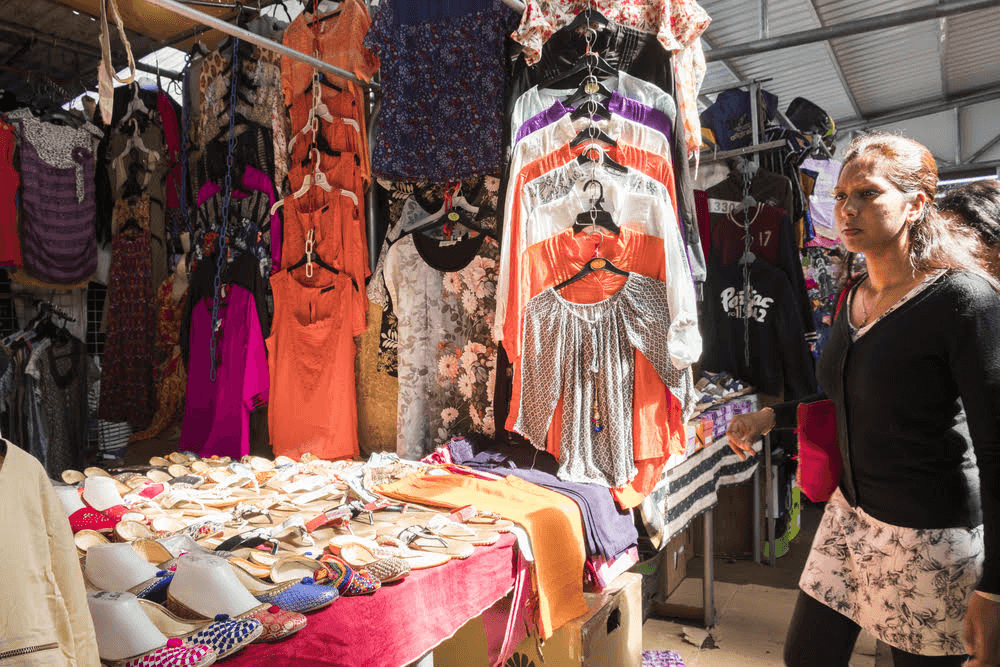 Can you think of a vacation without some retail therapy? Of course not, especially when you're in Quatre Bornes, Mauritius. One of the largest towns in all of Mauritius, the Quatre Borne city also has some huge markets that you can explore and shop from. Shopping in Quatre Bornes has got to be one of the main attractions that pull tourists as well as locals to the markets.
The markets in Quatre Bornes are especially busy around Thursdays and Sundays where crowds of people walk up and down the street in a attempts to pick up some of the best articles from the makeshift stalls at the market. One of the best-sellers at these markets are textiles/ clothes and these textiles have become an integral part of the Quatre Bornes shopping market. You'll find some of the most authentic buys at the market as the stalls stock up on products ranging right from funky jewelry to handmade crafts at very reasonable prices.
Put your haggling skills to some use as most of the sellers at the market quote higher prices for their products. Looking to buy some Mauritian souvenirs for family and friends? The best place to pick up some of the most authentic souvenirs is the Quatre Bornes market. You can buy t-shirts, hand-made sling bags, local wooden art, perfume oils (ittar), freshly made flavored tea bags and carefully crafted ship replicas among many other gift items.
---
Mauritius Holiday Packages On TravelTriangle
Take a break with an exotic holiday in Mauritius. Experience the best of Mauritius with North and South island tours: Inclusive of Hotels, Sightseeing, Transfers, & Meals. Best Prices Guaranteed. Customizable Package & Free Guidance From Destination Experts.
---
2. Food Market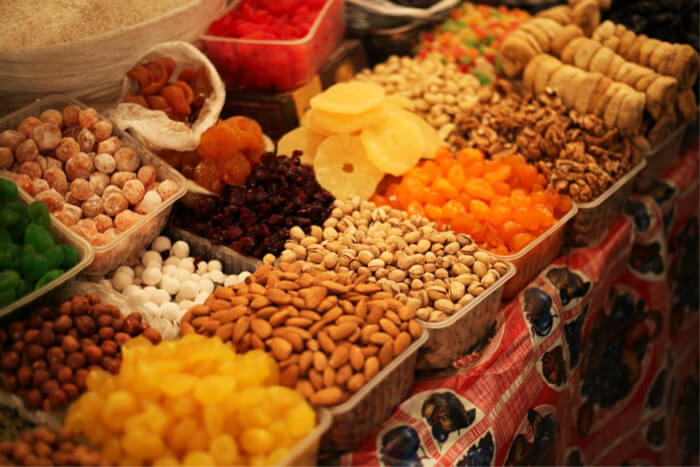 Markets in Quatre Bornes almost function like a well put together system. Just like the shopping bazaar does most of its business on Thursdays and Sundays, the food market is full of people on Wednesdays and Saturdays. At the food market, you will find different varieties of fruits and vegetables along with some of the locally sourced food products that you can carry back with you and reminisce about the food you ate in Quatre Bornes!
Location of the Quatre Bornes market: The shopping market is right in front of Quatre Bornes city's bus station. We recommend that you use local transport that is, the bus to reach the market as the street often gets very congested and you might have to spend a lot of time in looking for a parking spot if you take your own vehicle. Another plus point of taking is the bus is also that you will save some money if you take the bus and use it up to shop more!
2. Trianon Shopping Mall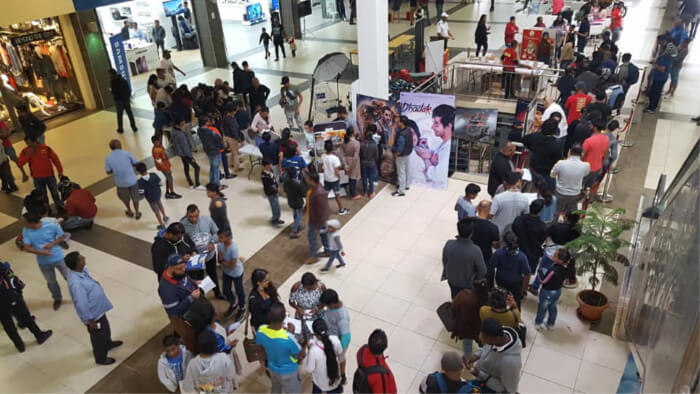 Done with your share of street shopping? Head to the Trianon Shopping Mall in Quatre Bornes for a more relaxed shopping experience. Like any other mall, the Trianon Shopping Mall also has a food court so you can grab a bite right after you are done shopping. Make sure you check the mall timings before you plan out your day at the mall.
Mall Timings: From Monday to Thursday, the Trianon Shopping Mall stays open from 10 AM to 8 PM while on Fridays and Saturdays, the mall open is until about 9 PM. However, on Sundays, the mall is open from 10 AM to 5 PM only.
Where To Stay In Quatre Bornes
Here are a few of the best places you can choose from if you are looking for accommodation options in Quatre Bornes.
1. Hennessey Park Hotel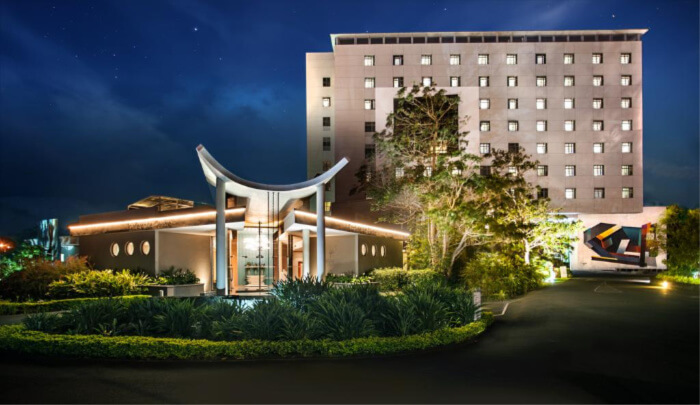 Hennessey Park Hotel is a relatively high budget hotel located in Ebene Cybercity and is about half an hour away from the main Quatre Bornes city. The hotel offers great service and has two in-house restaurants, one serving local Mauritian cuisine while the other serves Japanese cuisine. Guests can also make use of the 24-hour wellness center, outdoor swimming pool, and soak in the luxury of sauna sessions at the Hennessey Park Hotel.
Address: 65 Ebene Cybercity, Quatre Bornes, Mauritius.
Suggested Read: Make The Most Of Your Mauritius Trip With These Goof – Proof Tips
2. Gold Crest Hotel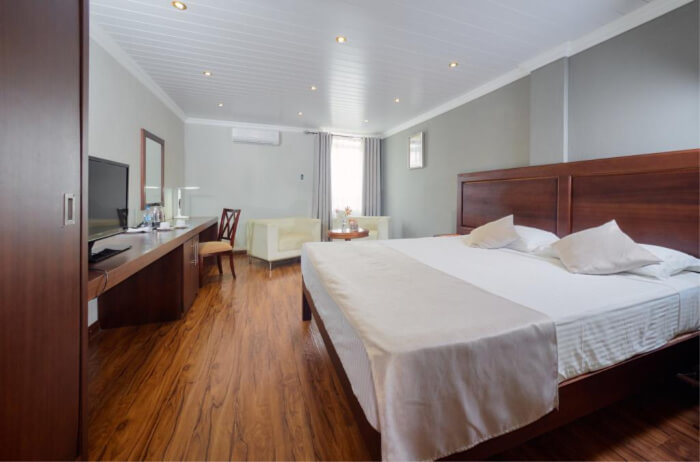 Gold Crest Hotel in Quatre Bornes is a medium budget hotel and has comfortable air-conditioned rooms furnished with a television. The hotel also has an in-house restaurant, spa, and wellness center. This accommodation option is convenient in the way that it is nearby the popular Port Louis market in Mauritius, which sorts your shopping scenes too.
Address: St. Jean Road, Quatre Bornes, Mauritius.
Suggested Read: Mauritius Honeymoon Guide: Here's All You Need To Plan The Romantic Vacation
3. Hello Guest House Lodge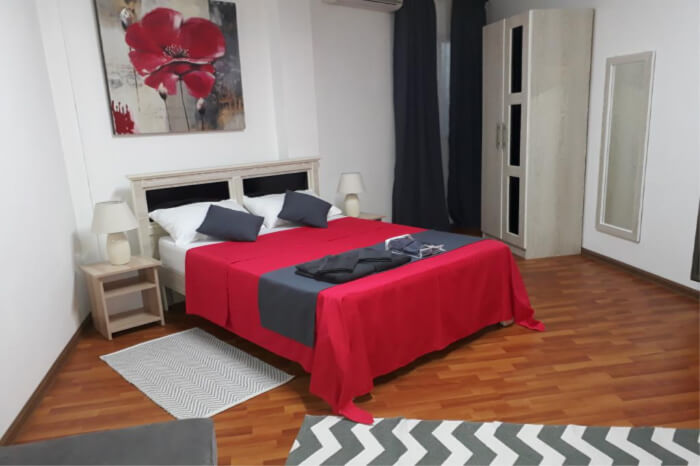 This lodge is fit for those traveling on a smaller budget and those looking for an accommodation that provides the most value for money. The property is about 2.7 kilometers away from the Trianon Shopping Mall and has well-furnished rooms with free WiFi for guests. Guests can also choose to opt for a stay package that is inclusive of continental breakfast at the lodge itself.
Address: Avenue La Louise, Quatre Bornes, Mauritius.
Restaurants In Quatre Bornes
After hours of shopping in the midst of myriad sellers and shoppers, when your tummy begins to rumble, you know it is time to get your hands on some tasty food. Here are some places in Quatre Bornes that have the best eats:
1. Debonairs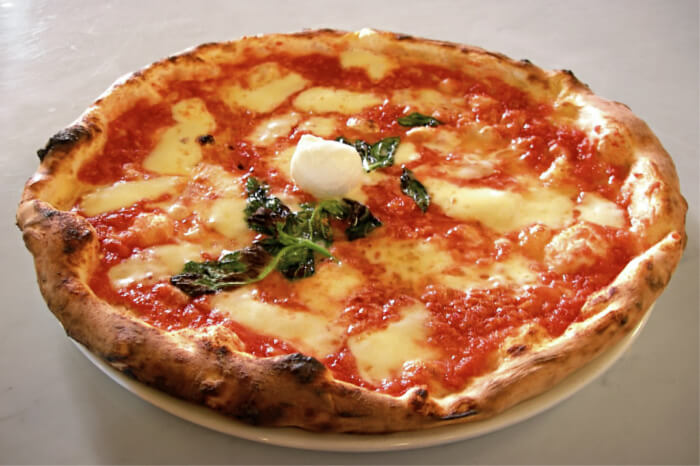 Debonairs is mainly a pizza that makes some of the best pizzas in all of Quatre Bornes. Prepared with a mix of perfectly kneaded dough, the best-tasting pizza sauce, loads of fresh toppings and oodles of cheese, Debonairs has a range of pizza categories right from classic pizzas to the 'something special' pizza category. In case you're looking for something other than pizza, Debonair (Quatre Bornes) also serves sub sandwiches stuffed with toppings of your choice and mozzarella cheese, which is then warmed to perfection in their huge ovens. If you're heading to Debonairs for a meal, make sure to check out their promotional deals and offers along with the combo meal options.
Where: St Jean Road, Quatre Bornes, Mauritius.
Must Read: 10 Best Restaurants in Quatre Bornes To Savour The Mauritian Food
2. Ousa Thai Food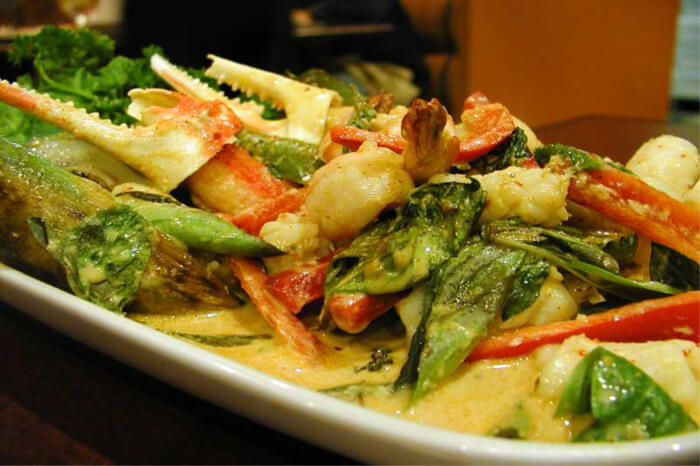 Craving Thai food when in Mauritius? No worries, head to Ousa Thai Food at Quatre Bornes, Mauritius for some comforting Thai food. The best part about the restaurant is that they readily prepare vegan dishes if you mention it to them and make your food using fresh cut veggies, tofu and anything else that you ask for. If you are a vegetarian, make sure you inform them about your food preferences so that they can make your food without using any sort of non-vegetarian items such as fish sauce, a very commonly used food ingredient in Mauritius.
Where: St Jean Round, Inside the Trianon Shopping Park, Quatre Bornes, Mauritius
Suggested Read: Gold Crest Hotel Quatre Bornes Mauritius
3. Khansama Indian Dhaba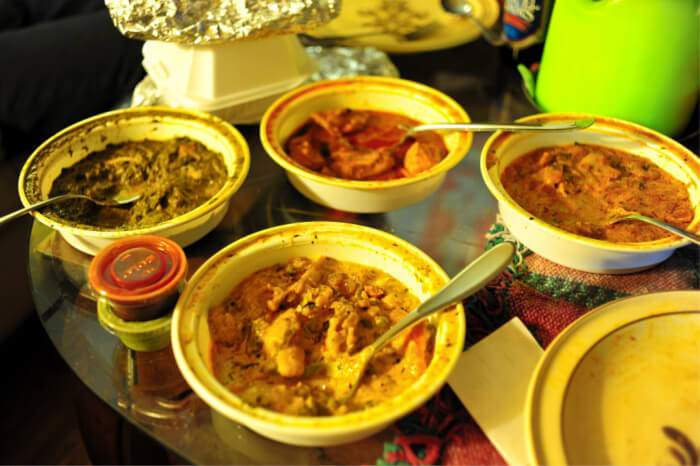 Khansama is not one of the fancy restaurants but is definitely worth a visit only for the food. They make some mouth-watering Indian food and was one of the first restaurants to have introduced paneer (cottage cheese) to Mauritius. A small dining outlet, Khansama serves the best Chicken Biryani, Malai Kofta and flavored Lassis (a curd based Indian beverage). Before we forget, the Frankie at Khansama is really popular, especially the paneer Frankie and the chicken. Owned and run by an Indian Marwari man and his Mauritian wife, the restaurant has a typical Dhaba feel with simply done up interiors but tongue-tingling food.
Where: ST. Jean Road, Quatre Bornes, Mauritius.
Suggested Read: Palms Hotel Quatre Bornes
How To Reach Quatre Bornes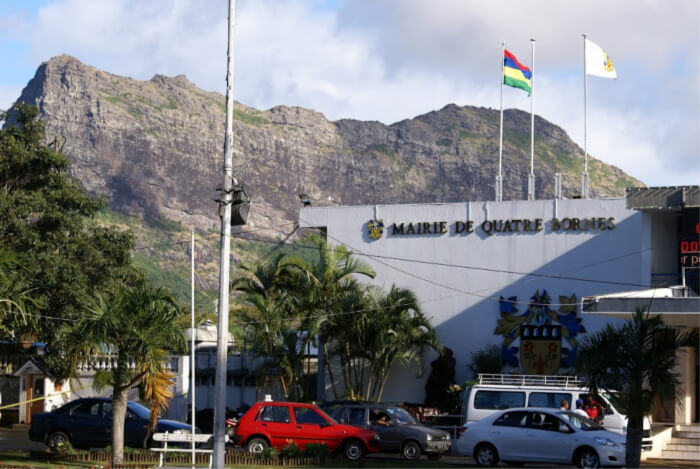 The Quatre Bornes city is about a half an hour's drive from the Mauritius airport. If you choose to take the local bus from the airport, it would take you about one hour to reach the city.
Quatre Bornes Mauritius Map


Quatre Bornes, on the Mauritius map, can be found in the Upper Plaines Wilhems region.
Further Read: Go Crazy Shopping in Mauritius: 10 Places That Offer A Mix of Luxury, Kitschy & Crafty
As opposed to regular perception, Mauritius has much more to it than scenic beaches. And Quatre Bornes has a lot to offer to its visitors. The textile market in Quatre Bornes is one of the most visited places in the entire city and is definitely worth a visit at least once. So, plan a trip to Mauritius and enjoy some of the best experiences in Quatre Bornes.
---
Looking To Book An International Holiday?
Book memorable holidays on TravelTriangle with 650+ verified travel agents for 65+ domestic and international destinations.
---
Comments
comments