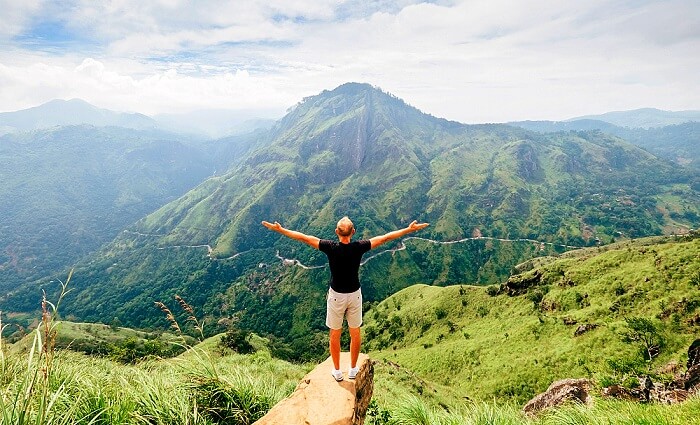 Adam's Peak is located in the beautiful area at the southern hills of Sri Lanka. This peak has been the best visiting place for pilgrims for more than 1000 years. This peak is also known as Sri Pada which means the 'sacred footprint' because it is believed that Lord Buddha left his footprints here when he started his journey towards heaven. If you are a seeker of serenity and peace, then you should explore this mystical peak. A handy guide about the place will surely help you, here is one and don't forget to carry it along while you start your journey towards nirvana!
About Adam's Peak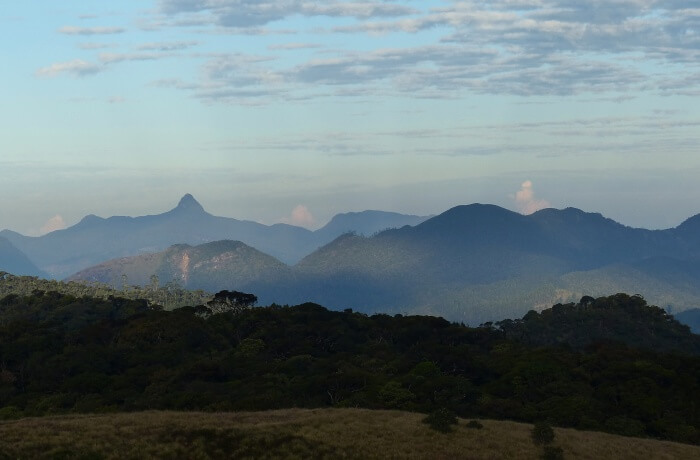 As per the Christian mythology, Adam first placed his foot on the place called Eden and this peak is often referred to as Eden where Adam first set his foot here after god exiled him on earth. Adam's peak is where you can always find the herd of beautiful butterflies.
This peak is also considered as the place where butterflies go and embrace death. The season of pilgrimage begins on the day of play in December and it lasts until the May month Vesak festival.
In the season time, the tourists and pilgrims climb the peak and the other times the temple remains unused and cloudy atmosphere lingers at that time. The mountain is named from the point closer to the actual summit and is a place for so many sacred beliefs. This is the place of Buddhist worshippers, and the Hindu believes this is the sacred land for Lord Shiva.
Must Read: Koggala Beach: A Guide To Witness The Surreal Beauty Of This Hidden Paradise In Sri Lanka!
Best Time To Visit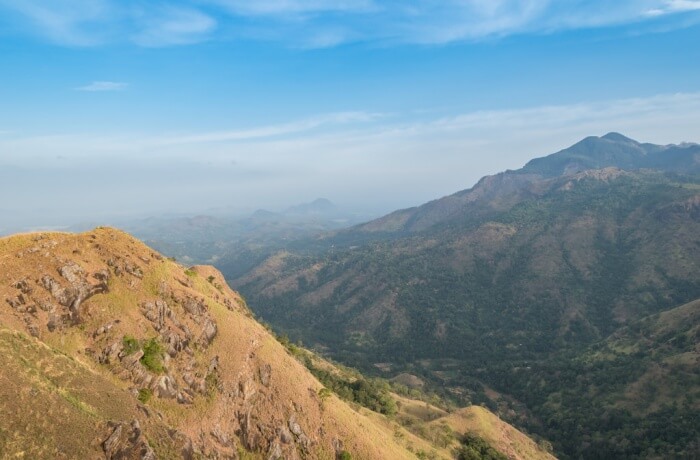 Before visiting a place, you need to know the best time to be there. January to May is the best time visit Adam's peak and you must keep in mind to avoid the full moon time because this is the time when Sri Lankan New Year comes, and the place gets very crowded. You might have to wait for 5 to 10 hours to reach the peak and there will be so much congestion as well. If you want to reach the peak, it should be done by night just to experience the magnificent sunrise. During the best season, the Adam's peak weather stays very calm and perfect and you will get a clear morning too. When you start the journey at night you will see the steps are illuminated by the little stalls and tea shops which stays open at night for the pilgrims. If you visit there in other times, there will be fewer shops open and you definitely have to bring a torch.
If you don't like the night time climbing at Adam's peak in Sri Lanka, then you can do it at daytime as well, but the summit will be through a cloudy atmosphere. At night time you can climb easily and with the help of the tea stall lights, you can easily reach the top. Also, don't get disappointed by the rainfall and beware of the leeches on the path at the time of nighttime trek.
Suggested Read: 10 Villas In Galle To Enjoy Sheer Luxury On Your Sri Lankan Vacay
10 Things To Do In Adam's Peak
Want an exciting vacation? Head to Adam's Peak, take this list of things to do in Adam's Peak along with you and make your vacation extraordinary. Take a look!
1. Demodara Nine Arch Bridge
This place is 1.3 km away from Adam's peak and one of the amazing places to visit in the entire tour. The bridge is ancient and if you are visiting Ella then you must not miss this place. It will take 30 minutes of walk and you can always take a tuk-tuk to visit the place.
2. Ella Rock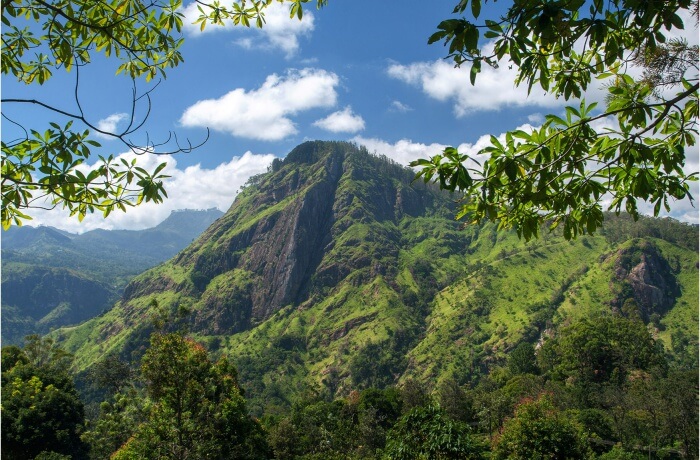 If you are looking for a walk and a small walk, then this is the destination for you. This is the walk at the side of the railroads and you will find the scenic beauty really enjoyable from the rock. This place is not very far from Adam's peak, but just 1.6 km. If you want to experience the sunrise, then start a bit early and experience the serene beauty of the sunrise from the Ella rock.
Suggested Read: 10 Best Places To Visit In Gampola For Exploring This Hidden Gem In Sri Lanka
---
Sri Lanka Holiday Packages On TravelTriangle
Book your Sri Lanka trip from TravelTriangle: Inclusive of Hotels, Sightseeing, Transfers, & Meals. Best Prices Guaranteed. Get Customizable Package & Free Guidance From Destination Experts. Book Now!
---
3. Laxapana Falls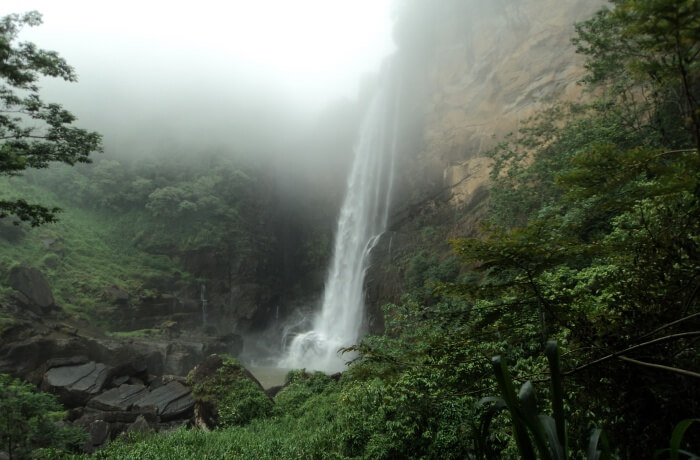 One of the Adam's peak facts is the surrounding places are covered with natural beauty and you will not be able to stray your eyes from any of it. The Laxapana falls is another amazing place and it's closer to Hatton. The endless flow of water and into the pool will make all your stress go away and the greenery around it is always highly refreshing.
4. Kitulgala Water Rafting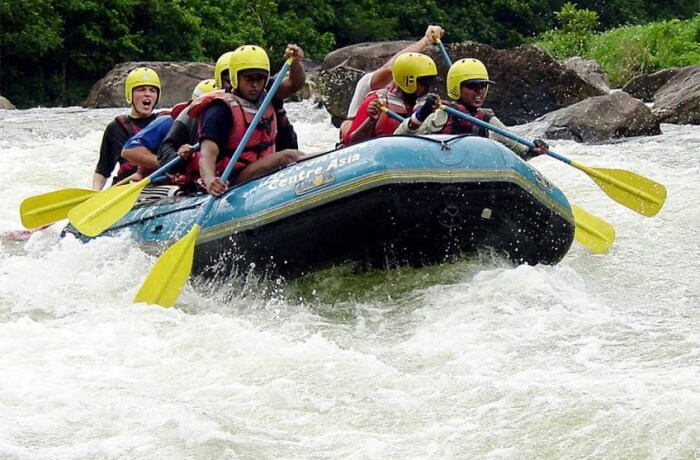 If you love adventure and the thrill with it, then you must try this water rafting in Kitulgala. The paddling through the fierce water will pump up your blood and you will have a fun-filled experience as well.
Suggested Read: 10 Best Beach Resorts In Colombo Where You Can Experience The True Sri Lankan Culture
5. Ella Spice Garden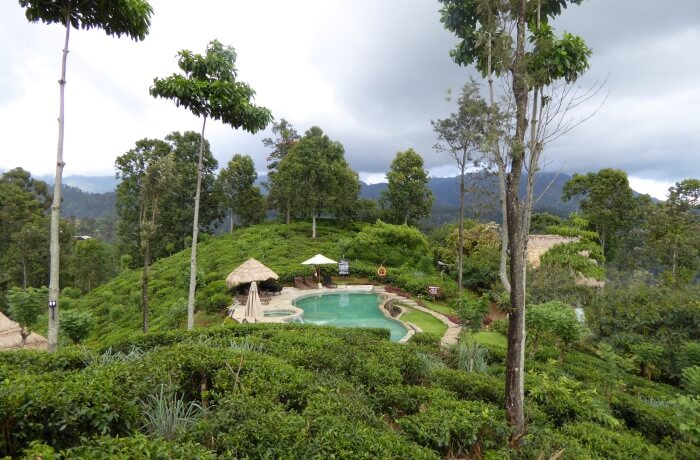 If you love spices and want to know more about it, then you must visit this place in Ella. You can spend a nice evening in this place and have some local food from here. First, you will get to see the various spice trees and then a good meal will always be worth it in this garden.
6. Aberdeen Waterfalls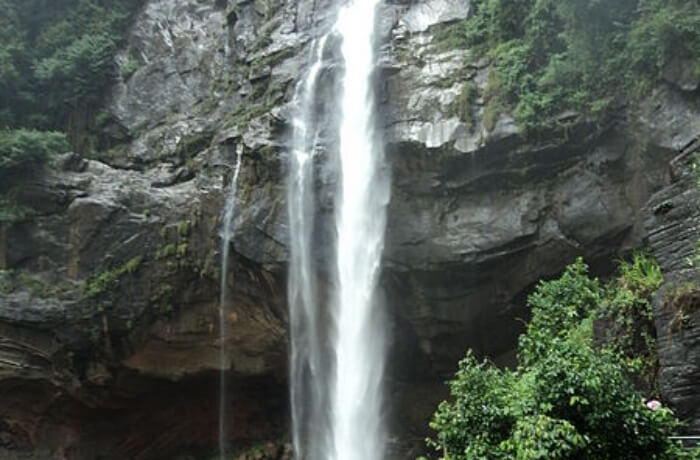 This is another picturesque waterfall near Adam's peak. This is the 18th highest waterfall in Sri Lanka and its 98 meters tall. The waterfalls are really amazing to look at and it will be in your memory for a long time as well.
Suggested Read: Talalla Beach: A Guide To The Most Serene Sri Lankan Beach With Turquoise Waters
7. Tuk Tuk Safari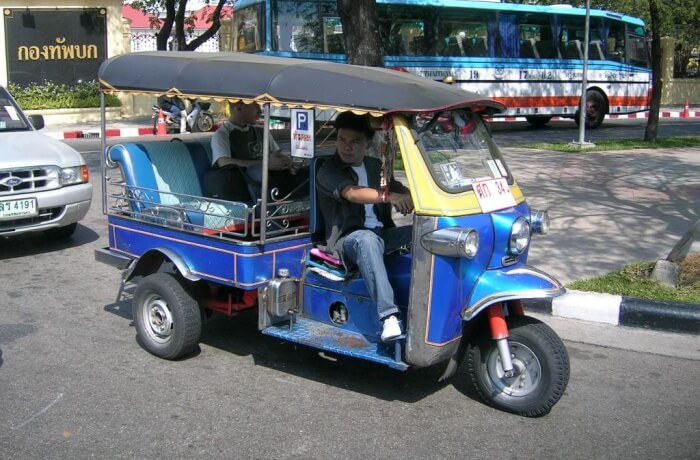 Take a tuk-tuk safari in Ella and it will take 3.5 to 4 hours. Get the journey on rustic roads, and know things about the place and get to know the real Ella. Also, don't forget to tip the driver generously.
8. Virgins Mountain Range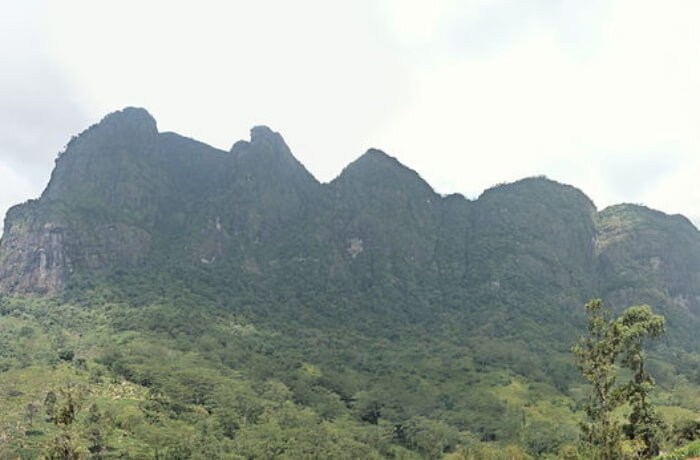 The beautiful 7 mountains are covered with mist, but you can enjoy them all the time. The place also lays a sad memory of a plane crash where 199 people died, and a memorial is also placed in that area.
Suggested Read: Dambulla Nightlife In Sri Lanka: 5 Best Places Where You Can Enjoy Sipping Cocktails
9. Best Tea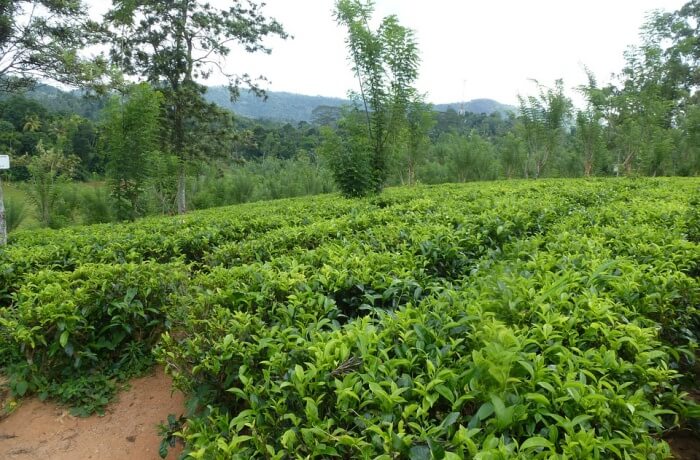 Do not forget to take a packet of local tea from the place near Adam's peak. There are factories of tea around and your guide will take you to the place upon request and you can taste various types of tea there. If you want, you can buy some from here and have the perfect experience of Srilankan tea at home.
10. Ravana's Cave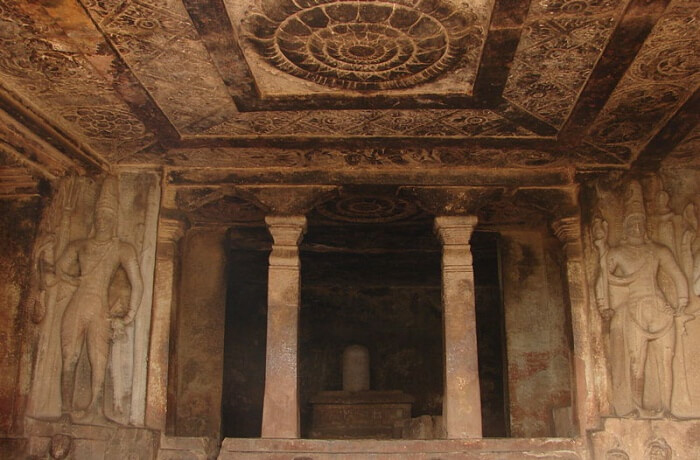 This place is 1.5 km away from Adam's peak and is a very popular one as well. It will take some hours to reach the cave, but it will always be worth it because you can take photos of the beautiful nature on the way. You will find 600 steps here to reach a temple at this site and if you like you can definitely climb there, although the steps are short, so be careful.
How To Reach?
Image Source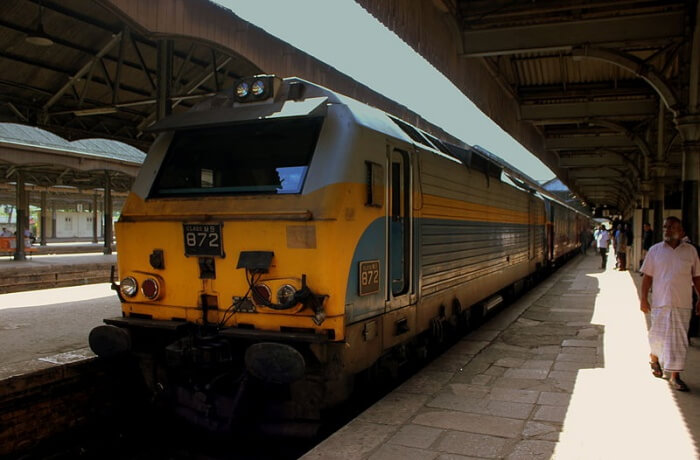 Adam's peak height is 2,243 meters tall which means 7,359 feet, and if you want to reach the place you have to arrive at Dalhousie first, a city of Sri Lanka. From here go to Kandy and to these places you will get a bus every 10 minutes. So many people take the train from Kandy to Hatton and then take a bus to Dalhousie. The perfect way to reach Adam's peak is from a train in Colombo. From this city, you can travel to Hatton then get a tuk-tuk to Dalhousie. Some tourists also prefer hiring a car that takes them to the final destination and returns, although it costs a bit more it's a hassle-free way. From Dalhousie, you can have a hike or take a taxi which will take 60 to 90 minutes.
Further Read: Sri Lanka In February: A Detailed Guide For Witnessing The Country Spreading Its Charm
Already excited? Pack your bags, book your trip to Sri Lanka and leave right away as if you love to travel and want to explore the best of nature, then this place won't disappoint you!
---
Looking To Book An International Holiday?
Book memorable holidays on TravelTriangle with 650+ verified travel agents for 65+ domestic and international destinations.
---
Comments
comments