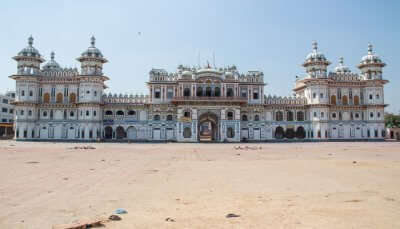 Cover Image Credit: Wikipedia Renowned all across Madhya Pradesh for its historicity, Tikamgarh is a town that will leave you awe-struck. Known by the name Tehri in earlier times, this town is home to three hamlets. Being historically rich, people visit Tikamgarh to witness the forts and ruins to travel back in time. The town is the perfect amalgamation of traditions as well as inviting modern culture. You'll find various temples in the town as well that will give you a fair idea about the town's religious aspects. There's no dearth of places to visit in Tikamgarh, making your travel experience worthwhile. Since the town is frequented by tourists, reaching here is not a hassle - a railway line in this town was established in the year 2013, the bus service is frequent, and the nearest airport is in Khajuraho (125 kilometers).
7 Places To Visit In Tikamgarh
On your visit to the town of Tikamgarh, you'll come across various places and sites that are worth witnessing. The ones you must visit while exploring the essence of this town are listed below.
1. Garhkundar Fort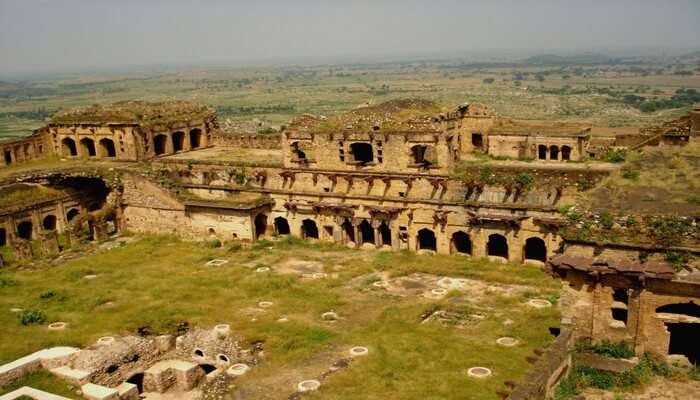 Image Source
This tourist site is the highlight of Garhkundar village located in Tikamgarh district. It is erected at the top of a hill, which is enveloped within beautiful hills and lush-green forests. Around this site, you'll find various interesting structures that stand as a reminder of the ancient times. Garhkundar Fort is known for its rich historicity that involves intriguing tales. The fort was owned by Jeja Bhukti who belonged to the clan of Chandelas.
Must Read: Monsoon In Madhya Pradesh: 5 Best Places To Visit In The 'Heart Of India' In 2019
2. Laxmi Narayan Temple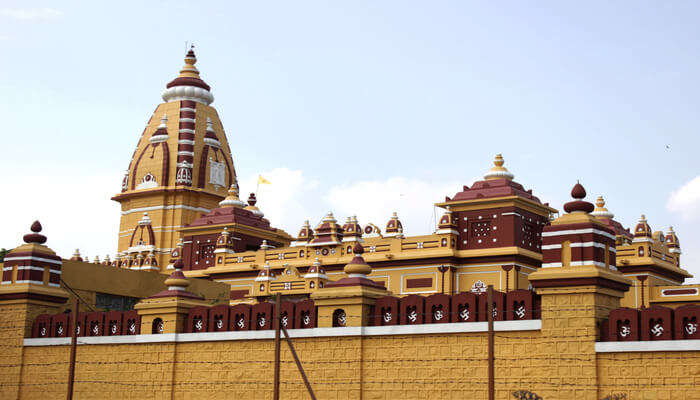 Image Source
If you want to learn about the religious aspects of the town, then this site is a must visit. Apart from the spiritually enlightening experience, you will be surprised by the architectural beauty of this temple. The interiors of the temple are also worth witnessing - the beautiful frescoes depicting the mythological essence are simply admirable. Watching sunset here will surely be an unforgettable experience. Dedicated to Lord Vishnu and Goddess Laxmi, the temple speaks a lot about the architectural brilliance and traditional values of Madhya Pradesh.
Suggested Read: 10 Best Places To Visit In Madhya Pradesh In Summer For A Soothing Trip
3. Sunder Mahal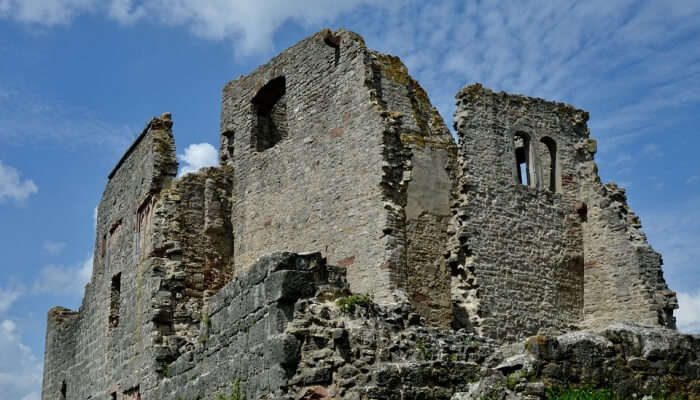 Image Source
Your sightseeing experience will be worth it if you visit this tourist site while exploring the town of Tikamgarh. Located in the town of Orchha, Sunder Mahal is known for its architectural brilliance. Sunder Mahal will make you want to journey back in time and unravel the different stories that led to its establishment. Enveloped within nature, Sunder Mahal will ensure you undergo an enlightening experience.
Suggested Read: 10 Honeymoon Places In Madhya Pradesh Every Couple Should Visit In 2019
4. Jahangir Mahal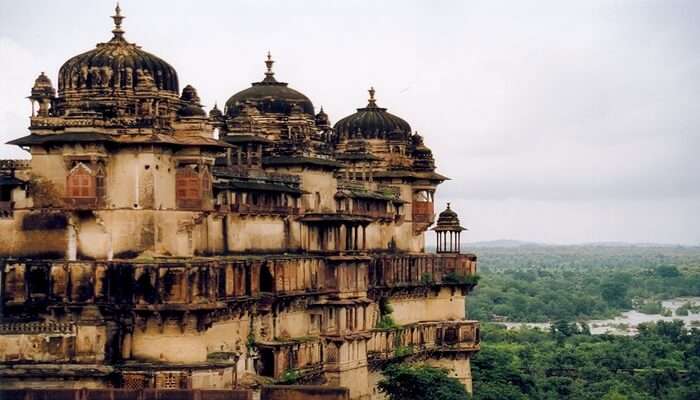 Image Source
This tourist site is also located in the Orchha town and is one of the most prominent attractions here. Jahangir Mahal is also famously called the Orchha Palace. This is one of the best locations to visit when you want to go a little beyond the town of Tikamgarh. This palace dates back to the 17th century A.D and has been constructed by Vir singh Deo, ruler of the region, for the Mughal Emperor Jahangir.
5. Ramraja Temple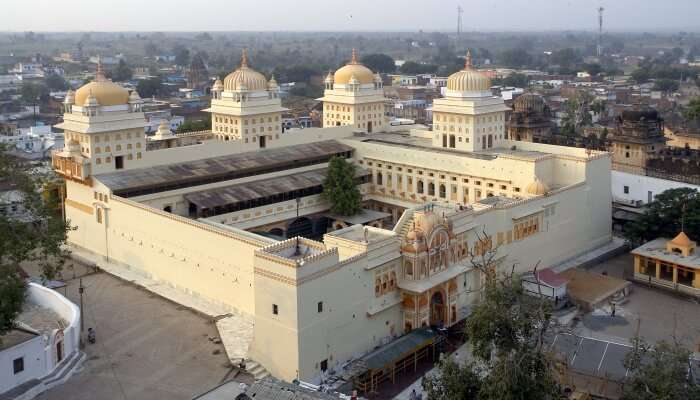 Image Source
This temple is considered to be one of the most prominent pilgrimages in the Indian state of Madhya Pradesh. Various tourists visit this temple throughout the year, as it rightly depicts the religious aspects of India. The temple is not only known for its spiritual or historical aspects; it is also famous for the architectural brilliance.
Further Read: 4 Best Tourist Circuits In Madhya Pradesh In 2020
Your visit to the town of Tikamgarh will not only enlighten you with the historical tales of this region of Madhya Pradesh but will give you a fair chance to get closer to the culture of the Indian state. When planning a vacation in Madhya Pradesh, do consider visiting this town. All the places to visit in Tikamgarh listed above will make your travel experience worth cherishing. Make the most of it!
Read more