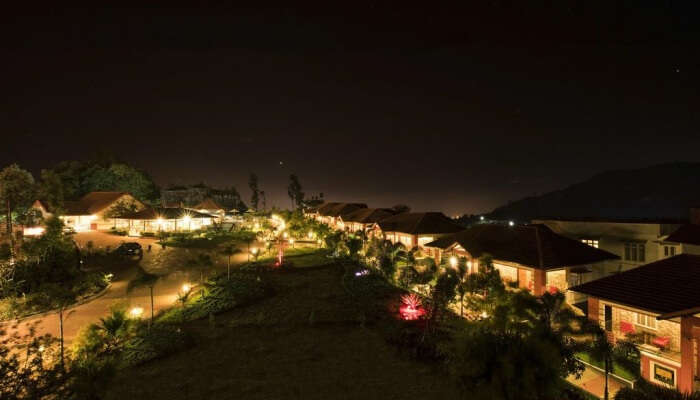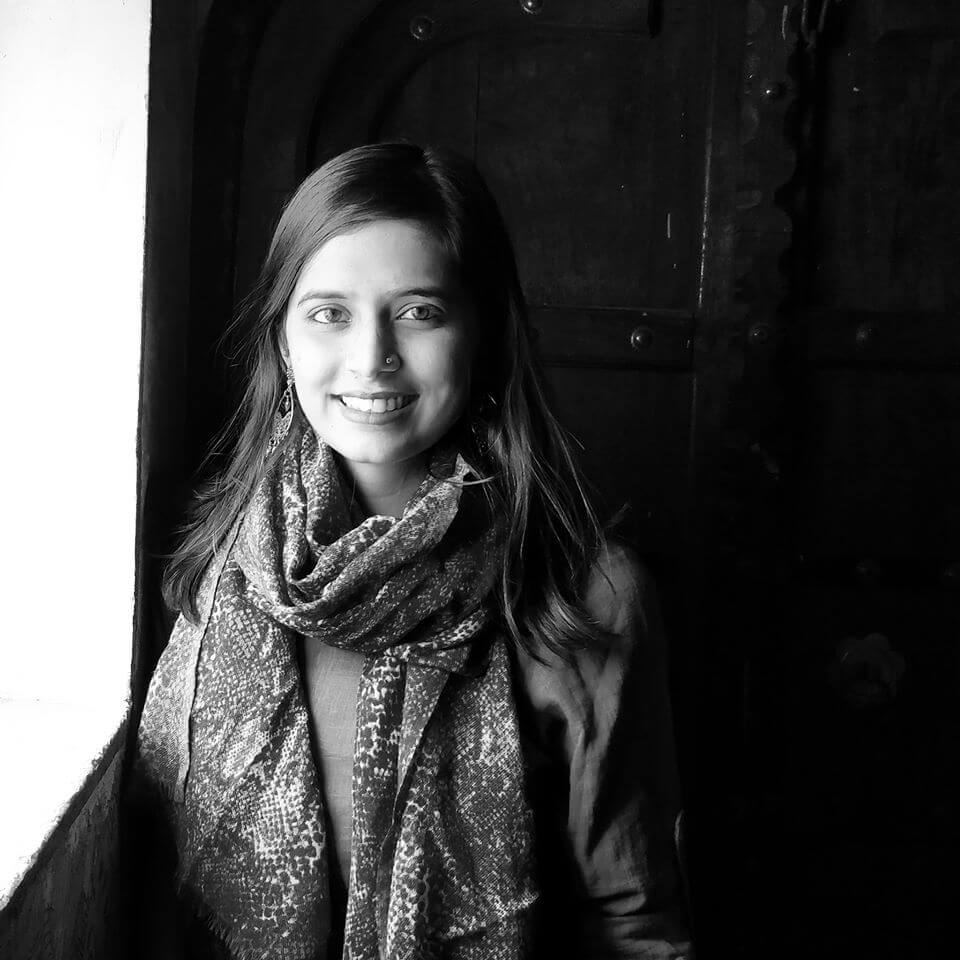 28 Oct 2021
Madikeri is a place that is surrounded by the mighty Western Ghats on one side and lush green forests and fragrant coffee estates on the other. This place is best to be visited during the monsoon, post-monsoon, and winter seasons. Most of the people also go to this place during the summer with their families, as this is one of the most sought-after holiday destinations.
When you are planning a vacation to such a heavenly place, it is also important to book your accommodation accordingly. There are a lot of Madikeri resorts, homestays, and hotels for you to choose from. The resorts, in particular, are considered to be the best staying option for those who want to stay around nature.
Top 10 Madikeri Resorts
We have introduced the top 10 Madikeri resorts in the list below. This list can come in handy when you're looking for an extra special accommodation here!
The Orange County
The Tamara Coorg
Old Kent Resort And Spa
Windflower Resort And Spa
Coorg Cliffs Resort
Club Mahindra
Woodstock Villa
Magnolia Estates
Porcupine Castle
The Ibnii Resort
1. The Orange County

Image Source
If you ever want to understand how the royals lived their lives, you must make sure to make your bookings at the Orange County resort. This is one of the most luxurious Madikeri resorts with a swimming pool. The theme of the resort is based on the Kadukuruba Hadis tribal concept. The ambiance is just too perfect for couples to spend time together.
Address: Karadigodu Post, Siddapura, Kodagu, Karnataka 571253
Price: Starts from 27000/- onwards
Facilities:
Well-decorated interiors 
Lakeside view rooms and spacious swimming-pools 
Well-furnished rooms
Romantic Coffee Lounge 
Ayurvedic Spa
Library
11 Things To Do In Madikeri That'll Help Create Beautiful Memories In 2022!
2. The Tamara Coorg

If you want to spend time away from the hullabaloo city life and want to find an escapade in one of the most lavish and lovely Madikeri resorts for the family then, you must head to the Tamara resort. The rustic looks of the wooden interiors can make you feel splendid.
Spending time here in this resort is totally worthy of every penny you spend. A cup of coffee and a lovely read is all you need when you are here for a perfect holiday.
Address: The Tamara Coorg, Kabbinakad Estate, Yevakapadi, Napoklu Nad Madikeri, Karnataka 571212
Price: Starts from 21000/- onwards
Facilities:
Private deck
Perfect ambiance for a lovely holiday 
A lovely walk in the morning amidst the lush green nature
Take a walk in the coffee estate to get some fresh aroma from the coffee beans
Fitness studio and vast swimming pools
3. Old Kent Resort And Spa

Image Source
Have you ever wondered what staying in paradise may feel like? Well, then you must go to the Old Kent's resort and Spa resort, which happens to be one of the best resorts in Madikeri. Staying in this place is going to make you feel amazing every second because of the setting. The designs of the room and the architecture of the entire resort can blow your minds away, and make for one of the best Madikeri resorts for couples. 
Address: Old Kent Estates & Spa Thaikappa Estate, Horror Post Suntikoppa, Coorg – 571237 Karnataka, India
Price: Starts from 13000/- onwards
Facilities:
Games room
Library
Home Theatre
Well-furnished rooms with advanced faucets and equipment
Well-lit cottages and private garden areas
Massage therapies at the spa
10 Dreamy Madikeri Homestays For Couples That Are Worth A Stay In 2022!
4. Windflower Resort And Spa

Image Source
Want to pamper yourselves, and are you in search of luxurious Madikeri resorts with swimming pool? Head to the Windflower Resort and Spa in Madikeri. If you are a wildlife lover and want to spend time in the wilderness enjoying some nice food and wine, this is the place to go. Surrounded by wildlife sanctuaries and national parks, this place is a synonym for warmth. No wonder Madikeri is one of the top honeymoon destinations in India. 
Address: Survey No. 201/P1, Kedakal Village, Suntikoppa Hobli, Somwarpet Taluk, Madikeri, Karnataka 571237
Price: Starts from 13000/- onwards
Facilities:
Multi-cuisine restaurant
Spacious Conference halls 
Board rooms
Wellness Spa
5. Coorg Cliffs Resort

Image Source
Are you looking forward to impressing your family by booking a stay at Madikeri resorts for the family? Well, then your search probably ends here. The Coorg Cliffs resort is one of the great choices for the ones who are looking for a comfortable and cozy stay at another level altogether. Located on the hilltop, this place offers an amazing skyline view of the city. There can say probably nothing as appealing as this can be.
Address: Hanchikad Estate, Ammatti Pollibetta Rd, Pollibetta, Karnataka 571215
Price: Starts from 9000/- onwards
Facilities:
Scrumptious cuisines served at the restaurants
Walk in the coffee plantation 
Well-designed rooms 
Kids zone
Fitness and health center
56 Ultimate Weekend Getaways From Bangalore For 2022!
6. Club Mahindra

Image Source
Club Mahindra resort in Madikeri would be probably the first and the foremost choice of those who understand the true meaning of comfort. Staying in Club Mahindra of Coorg can make you feel amazing every single second because of the serene ambience and the coziness. The resort is a sprawling beauty and is surrounded by a coffee plantation. So waking up to an amazing view outside your room is one of the most promising things when you are in the best resorts in Madikeri like these, making the destination of the best places to visit in South India. 
Address: Galibeedu, Road, Madikeri, Karnataka 571204
Price: Starts from 7000/- onwards
Facilities:
Fully furnished rooms with kitchens 
Room heaters during the winter season
Mouth tantalizing delicacies at the restaurant
Wide and spacious swimming pools and spa for massages
7. Woodstock Villa

Image Source
Getting lost amidst nature is one of the best things to happen. Especially when you completely want to unwind and let go of all the stress, it is nice to stay in the best resorts in Madikeri like the Woodstock Villa. Surrounded by lush green trees and a wide variety of colorful flower-bearing plants, this resort offers a treat to the pair of eyes. Catching a glimpse of the rising sun from your rooms can be mesmeric when you are here.
Address: Near Sampigekatte Junction, Madikeri – Mysore Highway, Madikeri, Karnataka 571201
Price: Starts from 8000/- onwards
Facilities:
Spacious zone for kids to have fun
Free Wi-Fi
Spacious and clean swimming pools
15 Homestays In Karnataka That Have Ample Of Offbeat Experience To Offer!
8. Magnolia Estates

Image Source
Want to wake up to the melody of the chirping birds instead of a boring alarm sound? Do you want to bask in the lovely rays of the early morning sun? Choose Magnolia estates because these are considered to be the epitome of luxury mainly because of the high-class services and hospitality.
The well-furnished rooms and some yummy food with a perfect ambiance is the right way to spend some amazing time with your family. So, take your car and zoom towards the Magnolia estates, Madikeri resorts for family.
Address: Arji Hills, Near Perumbadi Checkpost, Virajpet, Karnataka 571218
Price: Starts from 6000/- onwards
Facilities:
Spacious and well-furnished rooms
Walk in the amazing coffee plantations and a 
Free Wi-Fi and fitness center
9. Porcupine Castle

Image Source
Do you want to experience the happiness of staying in a tree-house and getting an aerial view of the surroundings? Yes, that is really possible at Porcupine Castle. The views of the lovely landscapes and luxurious rooms with modern amenities make it the best resort in Madikeri. This place is best suitable for friends and couples to have a great time.
Address: Porcupine Castle Resort, Hanchikad, Pollibetta, Coorg – 571215, Karnataka
Price: Starts from 5000/- onwards
Facilities:
Go on off-roading because the resort offers the best trail 
Estate walking is one of the best things to do in this resort
Kids Play zone
Swimming pools
15 Top Hill Stations In Karnataka In 2022 To Rejuvenate Yourself
10. The Ibnii Resort

Image Source
The Ibnii resort in Madikeri is one of the most peaceful and comfortable resorts to book your stay at. The resort is located in a coffee estate and offers a great view to all the visitors. The luxurious villas of Ibnii are so beautiful that you may not want to leave the place at all. To have an amazing holiday with your family and friends, you must book your stay at this resort today.
Address: 123 Ibni Valavadi Village Boikeri, Madikeri 571201 India
Price: Starts from 5000/- onwards
Facilities:
Well-furnished private villas
Private pools
Fishing
Fitness centers and gym
All these are some of the best Madikeri resorts that would make your vacation the most perfect and beautiful one. Staying in these resorts would promise complete relaxation, leaving an unforgettable memory. A stay in one of these resorts would make for an unforgettable travel experience in Madikeri – overall, ensuring a great Karnataka vacation!
For our editorial codes of conduct and copyright disclaimer, please click here. 
Frequently Asked Questions About Madikeri Resorts
Are Madikeri resorts well maintained?
Most of the resorts are luxury ones; hence, customer service is their first priority. Therefore, they are all well-maintained.
Do we have to make advance bookings at Madikeri resorts?
Yes, it is good to make advanced bookings, especially during the peak season.
Are the prices affordable at Madikeri resorts?
The facilities offered in these resorts are pretty good also the prices are pretty competitive.
Can we cancel the bookings made at resorts in Madikeri?
Some of the resorts do entertain last-minute cancellations but, a few may not, and this is dependent completely on the policies and the procedures of the resort management.
Are there in-house restaurants in Madikeri resorts?
Yes, all these resorts have in-house restaurants, and there would be no problems with food and beverages.
Are pets allowed in the resorts of Madikeri?
No, most of the resorts do not allow pets inside. One can check at the time of booking regarding these details once more.
---
Looking To Book A Holiday Package?
---
People Also Read: