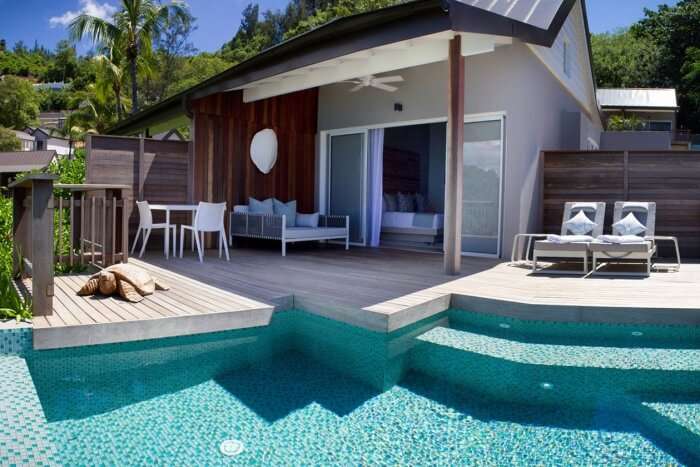 Overview
Mahe is the largest island in Seychelles and is renowned for its beaches. Travelers will find the perfect Mahe beach resorts on the pristine beaches of the island. Located on the coast of the Indian Ocean in East Africa, Mahe is well-known for its idyllic beaches, tall mountains reaching the sky and lush greenery. The flora here is diverse, with several species of rare orchids growing wild and the Jellyfish Tree, which is unique to Seychelles. The terrain is uniquely defined by white sand beaches, lined with rainforests and granite peaks.A Mahe beach resorts, like Four Seasons Resort, overlooks all these natures' wonders. Travelers, who visit Mahe Island, are always seeking for more, as there are no idle moments and leaves people awestruck and wanting more. The evening vistas at the many botanical gardens of Mahe leaves visitors bewildered and one of the best ways to enjoy these beautiful sceneries is by checking into Mahe beach resorts. A resort like Four Seasons Resort offers many amenities and out-of-the-world comforts to its visitors. Experience a world-class treatment during a stay in Mahe and make the days memorable.
Special Experiences
By booking a room in a Mahe beach resorts, experience a super comfortable stay with beautiful balconies facing the beach and with a sea view to douse in. This great experience comes at affordable prices and there are several packages to Mahe throughout the year from all over the world. A proactive reception at the resort manned by thoughtful and trained staff make tourists feel welcome and right at home. A garland to welcome guests and a refreshingly cool welcome drink is the first sign of hospitality that a tourist experiences. The breakfast is a large spread with a variety of local fare and continental food, and it is entirely on the house All the resorts In Mahe are located on a private beach, and total privacy is safeguarded for visitors. Some of them are snorkeling, scuba diving, golf, swimming pool, and tennis. Tourists can also make up their own beach activities. The first day of the stay at any Mahe beach resorts will tempt the visitors wanting never to leave.
Facilities
A plethora of facilities is offered to visitors. If traveling with children, babysitting and childcare are available. Traveling within Mahe from Four Seasons Mahe beach resorts is easy with the resorts car rental services. All the resort staff can converse well in English and are very friendly. Almost all amenities that a visitor needs are provided in the resort, including high-speed Wi-Fi internet access. A tourist will never feel that they are in a remote place as all the amenities provided take care of the world-class services that one seeks and yet Mahe is so remote in terms of beauty and pristine environment.
Dining
Mahe is well equipped with a lot of take away restaurants and many wine-and-dine restaurants of the resorts, like Berjaya Beau Valley Resort. A visitor has a lot of options for eateries and hotels, like Carana Beach Resort. However, the Banyan Tree Resort has a beautiful sea-facing restaurant to make dining in Mahe a memorable experience. Several types of wine and champagne are served here. Apart from those, different types of liquor are also served. The restaurant serves a vast spread of buffet dinners with various seafood choices, breads, and vegetarian meals too. The staple food here is rice and salad. However, the choice of food is vast and suitable for most International travelers. The dining is not expensive and very much affordable. If budget is not a constraint, visitors can also choose to dine at other high-end restaurants in resorts like Sunset Beach Hotel.
FAQs
Q1. Are there any nearby bars and restaurants near Mahe Beach Resort?
A. The Mahe Beach Resort has a nice seaside bar and a beautiful restaurant to enjoy the dinners in a pristine and cool breeze environment. There are several more options in other resorts like Banyan Tree Seychelles and Kempinski Seychelles Resort to enjoy a quiet dinner. They are as good as the Mahe Beach Resorts.
Q2. Is Mahe child-friendly?
A. Mahe is one of the most child-friendly places in Seychelles. Many good resorts offer childcare and babysitting services in case the parents want to enjoy a quiet dinner outside. There are several beachside activities for children too and they are safe.
Q3. Why is Mahe beach resort the best choice?
A. Mahe beach resorts has world-class amenities to provide for its visitors and rates high on cleanliness. It is affordable and provides the best 3-star and 4-star experience in Mahe to its visitors.
Q4. Why is Mahe so popular in Seychelles?
A. Mahe, being the capital city of Seychelles, is located on the best and ideal location of the Indian Ocean. It is also proximal to many other popular Islands of Seychelles like Eden Island, Beau Vallon and Anse Intendance. It even has some of the best beach resorts like Mahe Beach Resort.
Q5. Which is the best time to visit Mahe?
A. Mahe Island can be visited throughout the year. However, in November, it can rain a lot there. Otherwise, the coast can be visited at any time during the year. Tourists pour into Seychelles throughout the year. There is no designated seasonal time to visit if tourists are open to adventure and fun.
Every traveler has an agenda like just visiting, or a honeymoon, a family vacation or a globetrotter. No matter what the agenda is, Mahe beach resorts offer something for everyone based on their interests and preferences. One could spend an entire holiday in Seychelles through various escapades to different beaches. One can relax on the pristine beaches in resorts, like Kempinski Beach Resort, without any disturbance from the local vendors who wander on the beach usually. In the meantime, one can choose from hordes of beach activities offered at these resorts as well. Tourists can also look beyond the white shores and indulge in adventure sports. Mahe Island has some excellent adventure companies that organize a comfortable adventure and experiences for its visitors. A range of activities like rock climbing, scuba diving, kayaking and trekking along the Granite Mountains is offered. All the equipment needed for the activities is offered by the adventure companies. There are tons of activities in the Morne Seychellois National Park too.