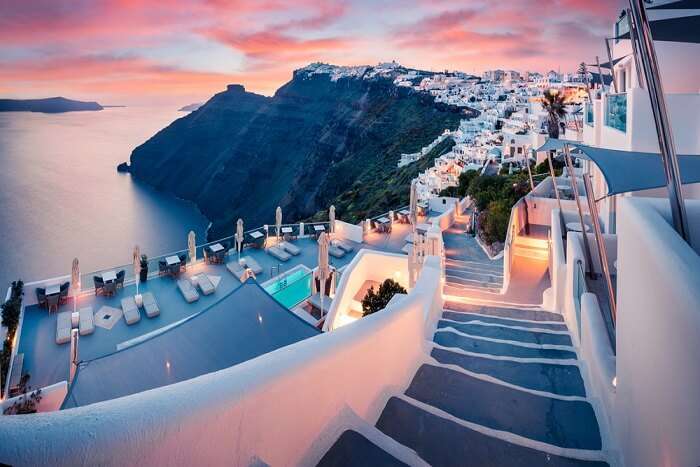 The fact that we all need an escape every once in a while is what keeps us going in life. To uplift our spirits and freshen our minds, a planned trip always comes in handy when all you really need to do is your pack and go. Post the months of May and June when the tourism rate is slightly lower, traveling gets easier, with low prices and hassle-free booking. While it may not be possible for everyone to make quick plans, often reading about the places you would want to go to and having a list is surely beneficial.
So, here's a list of best places to visit in July in the world to help you have a quirky and well-lit bucket list of your own!
Best Places To Travel In July In The World
Having trouble making plans for your next solo trip, or simply a surprise holiday with your loved ones? This list has the best places that you surely cannot miss to beat the July heat and take home more than just memories! Check out the best places to visit in the world in the month of July!
Seychelles
Germany
Mexico
France
Indonesia
Spain
Canada
Greece
Greenland
Iceland
Switzerland
Turkey
1. Seychelles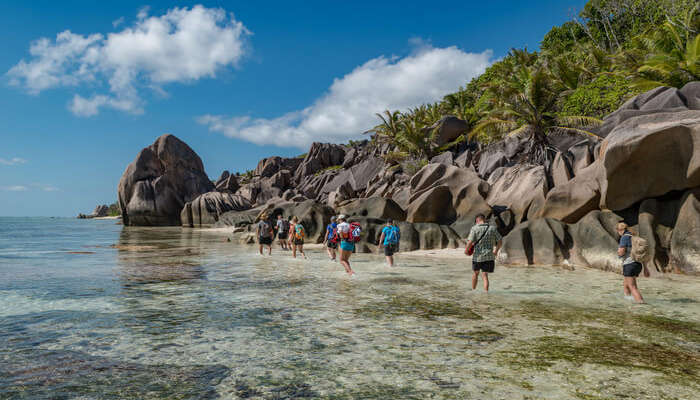 Why Seychelles? Well, why not? Despite being one of the best honeymoon places in the world, this country in East Africa is an archipelago of more than 100 islands! With abundant scenic landscapes, national parks, and serene beaches, visiting Seychelles in July is more about what you have in mind for a vacation. If you wish to spend your holiday in tree houses viewing the ocean, North Island in Seychelles is the place to be! Also having a renowned World Heritage Site like Vallée de Mai Nature Reserve, you'll know why this one tops the list of best places to visit in July in the world once you visit!
Must Read: 10 Spots Famous For Scuba Diving In Seychelles
2. Germany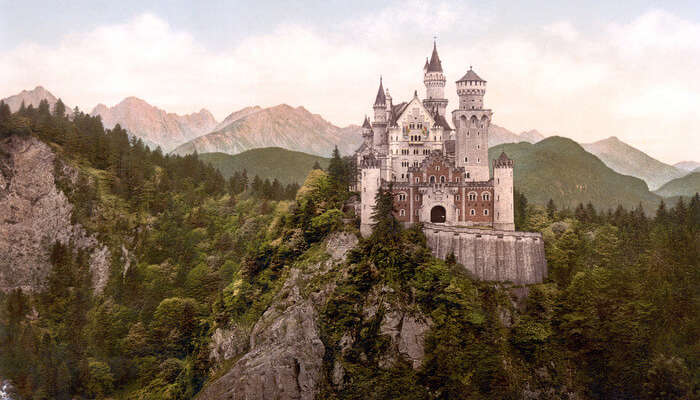 One of the famous things that Germany is known for is its beer and while you may visit any time of the year, July will give you more reasons due to its lit beer gardens. You can also spot the locals relaxing in the parks on a nice sunny day for picnics with their friends and family. Be sure to check out their flea markets when you're in Berlin and the charming festivals happening around the country are surely hard to miss during this time of the year. Be it hiking in the forests or exploring the Disney castle in what is surely one of the best places to visit during summer in the world, you'll keep coming back for more!
3. Mexico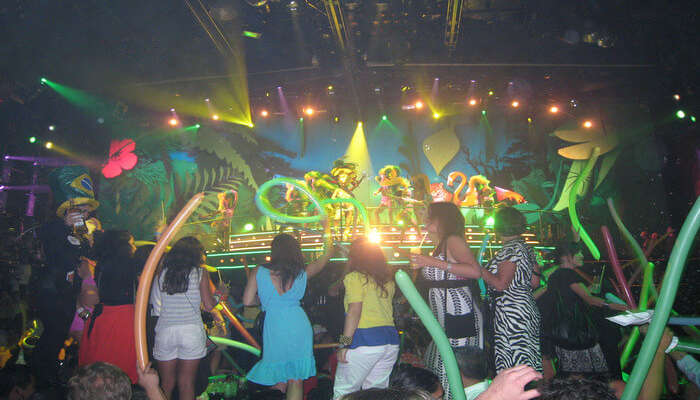 This is for sure one of the best places to visit in July around the world because Mexico is not only about its pristine beaches but so much more with a variety of regions and cities to explore. In the Yucatan peninsula region is much famed for its Whale Shark festival while the Mayan ruins here are perfect for all the history buffs. Experiencing the most exotic salsa dance performances in the capital and drinking with your fellas is one of the things you must try in Mexico. Apart from being the largest city, Mexico city also has several museums and multiple active volcanoes to hike through.
Suggested Read: Christmas In Mexico: 9 Traditions That Reflect The True Beauty & Joy Of The Festival
4. France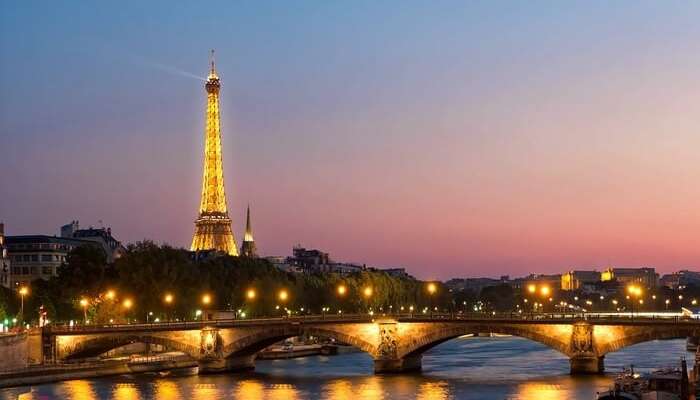 Of course, a trip to France requires you to visit Eiffel Tower and it goes without saying too but booking well in advance is highly recommended due to hiked airfares and hotel prices. You can spend your day soaking in the blissful cheese ambiance and wineries in Provence or simply enjoy the parade if you're visiting around mid-July as the independence day parade in France is a must-watch for all its fireworks and chirpy crowd! The islands of Corsica and Sardinia offer some peaceful time for all the water babies making it one of the best places to visit in July around the world.
5. Indonesia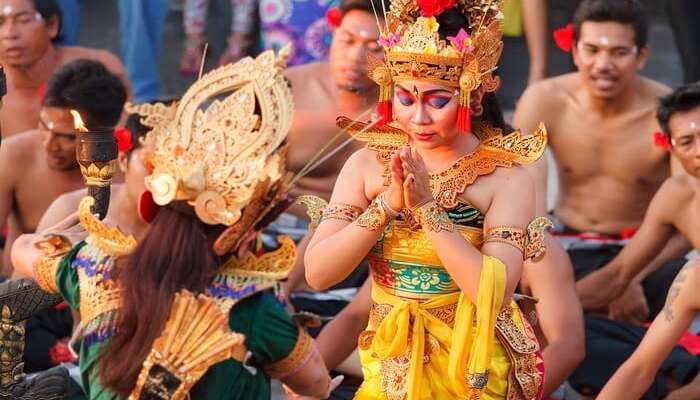 Any amount of time spent in Indonesia doesn't feel enough to the tourists traveling to this popular destination every year. Be it Bali or any other place in this country, reasonable rates of hotels and all services around the place makes it one of the best places to visit in July around the world for your budget holiday. With thousands of islands here, it becomes really tough to choose but Bali, of all these places, is surely not to be missed! A visit to explore the renowned art and kite festivals along with other activities like scuba diving, jet skiing, surfing and boat cruises are one of the top things you can enjoy here! You'll never run out of reasons to tell you why Indonesia is among the best places to travel in July on a budget.
Suggested Read: 10 Most Charming Places To Visit In Yogyakarta On Your Indonesian Vacation
6. Spain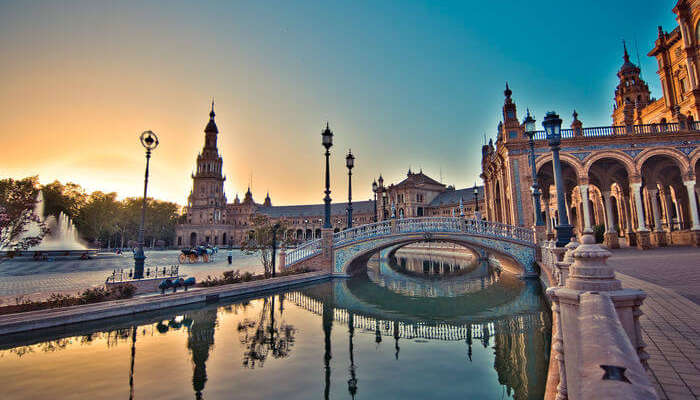 As compared to other countries in Europe, Spain can have less strain on your pocket and with so many cities like Ibiza, Barcelona, Madrid, and the Canaries, you'll be spoilt for choice! Be it shopping for the exclusive curios or dancing your night away with their famous nightclubs, you'll have to keep up with the vibrant energy of the locals. A place that never lets you down, it is one of the best places to visit in July in Europe even if its just about trying their cuisines to strike that off your list!
7. Canada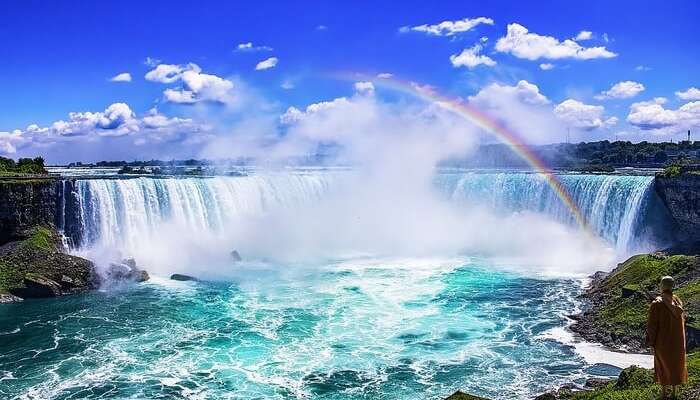 The best time to visit Canada is surely around July since winters in Canada are not something everyone can handle. Mesmerizing mountain peaks and enchanting forests display the nature's truest and raw form to capture some of the amazing moments on your trip here. Vancouver Island and Newfoundland in Canada are some of the islands that you must visit in Canada for soaking in the best of kayaking vibes around the place. The reason you must visit this place around July is mainly because of the Niagara falls which are an absolute beauty to watch!
Suggested Read: 10 Things To Do In Niagara Falls, Canada: An Experience Below A Majestic Waterfall
8. Greece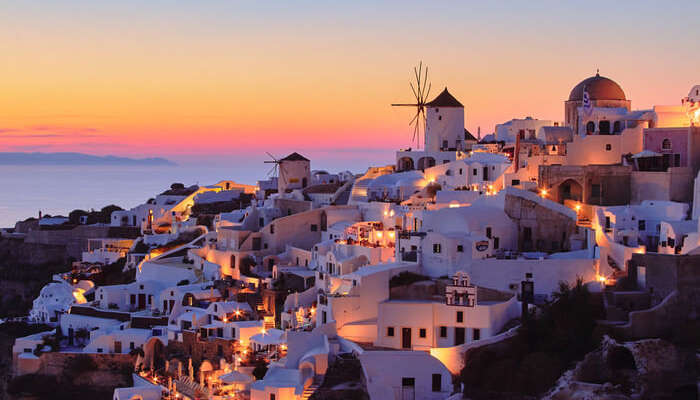 If you wish to learn about Greek mythology and soak in the most scenic beaches at the same time, this is the place of your dreams. Planning a vacation here is not going to burn a hole in your pocket and surely provide with an experience of a lifetime with so many beach bars to choose from. Be it Naxos or Athens city, stay assured that wine tasting and exploring the brilliant architecture here is surely something you wouldn't have experienced before. Riding horses amid the majestic dunes or cool breeze splashing across your face on a kiteboard will create memories of a lifetime on your next dreamy vacay! Are you ready?
9. Greenland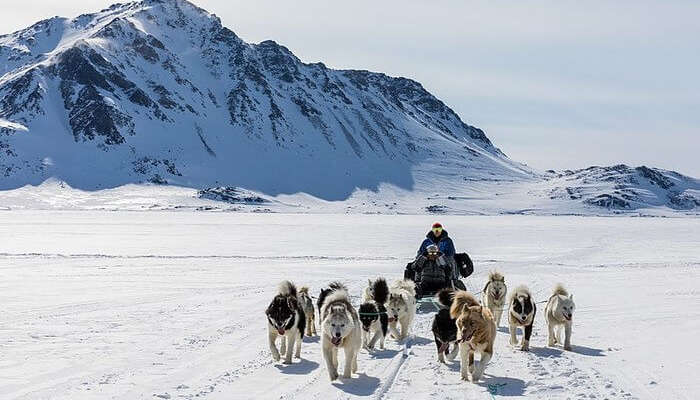 Ever visited the Arctic circle? Well, Greenland is just the perfect place for a boat trip crossing various icebergs and having a refreshing encounter with the whales, walruses and the like. While you're still thinking about places to visit in July in the world, soaking in the summer months when Greenland has longer days, your holiday will have a unique charm to it. Dog sledding, backpacking, hiking, and kayaking are some of the popular activities you can enjoy in Greenland with your family. But, if you're in the mood for just relaxing with your partner in this enchanting snow-covered land, visiting the island around like Disko Island can be a good option for quiet time as well.
Suggested Read: World's Dangerous Airports: Where Take Off And Landing Could Be A Matter Of Life & Death
10. Iceland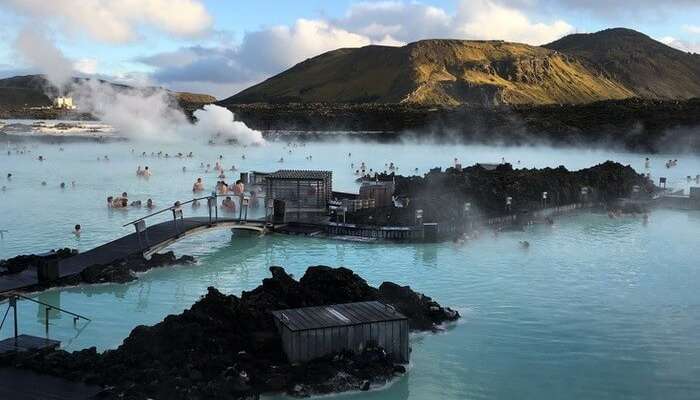 A warm Iceland with vast lush greenery and scintillating northern lights is what many have only dreamt of. So, if the travel bug in you feels enticed with just the thought of it, we recommend you must give this a try! The glacier lagoons and gigantic volcanoes will let you unwind and have a blissful retreat like you haven't experienced before. Though it will be costlier to travel and explore this place, it still feels worth every single penny to stay amidst nature's paradise. The capital city of Reykjavik has some good news for all the foodies and while you visit Iceland, savoring some of the cuisines with fresh fish and lamb is a must-try for all!
Suggested Read: 18 Places To Visit In September In The World In 2019 That Will Offer You A Tranquil Getaway
11. Switzerland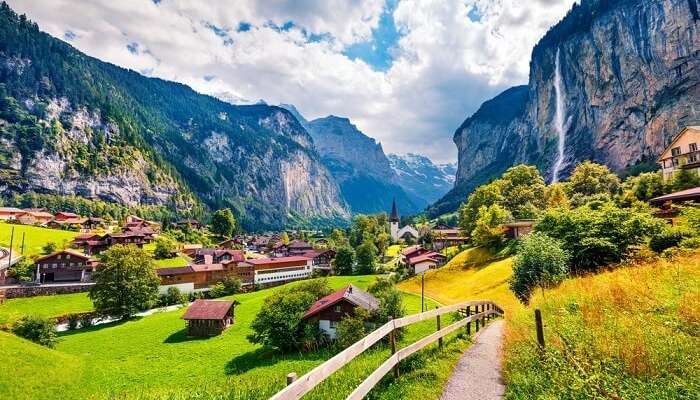 Home to majestic snowy hills, cascading waterfalls, shimmering glaciers, beautiful valleys, and cattle-strewn green farms, Switzerland is one place that strikes up the perfect balance between nature, adventure, love, and peace. Always counted amidst the most beautiful places in Europe, Switzerland makes up for one of the best places to visit in June & July in the world owing to its boundless natural beauty, year-round blissful weather, and friendly locals. It has all the ingredients for making your summer vacation an unforgettable experience.
Suggested Read: 12 Offbeat Destinations In Europe In 2019 That Are Straight Out Of Fairy Tales
12. Turkey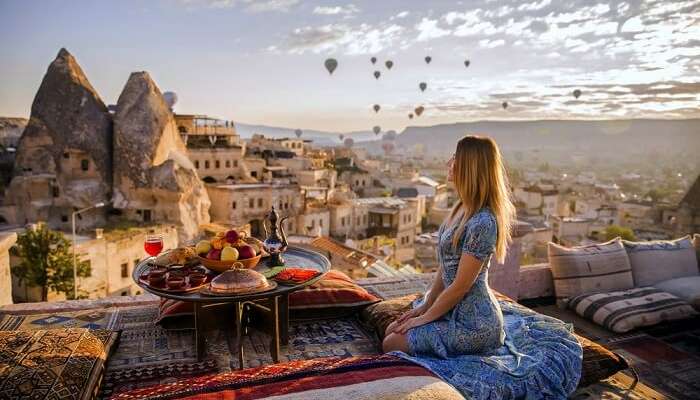 Known for its exotic culture that is a mixture of European and Islamic influences, Turkey has evolved into a magnificent tourist destination. From souks and markets, charming natural attractions, quaint waterways, balloon studded skies of Cappadocia, labyrinthine underground cities, caves, and ravines, to grand Islamic architecture like the Hagia Sofia, this place has everything to make you want to stay here forever. Certainly one of the best places to visit in July around the world, Turkey has something for every kind of traveler, be it an adventure enthusiast, a honeymoon couple, or a peace seeker. There's no way you won't be smitten by Turkey's rugged yet graceful landscapes.
Further Read: Festivals In Iceland: 7 Popular Celebrations On The Land Of Fire And Ice
If you're still confused, well, we wouldn't blame you! But these experiences are just waiting to be tried. So, are you on board? Plan your international trip with TravelTriangle and know which one will be the gift that you would want to give yourself!
Frequently Asked Questions About The Best Places To Travel In July 2019
Need some more info on the best places to visit in the world during July? See if these common questions help you out:
Q. Where should I go on holiday in July?
A. You can go on holiday at any of the above-mentioned places in July. You can also visit places like Vietnam, Portugal, Israel, Romania, and many more.
Q. Which are the warm places in July?
A. Las Vegas, New York, Portugal, Spain, and Indonesia are some of the relatively hotter places in July.
Comments
comments