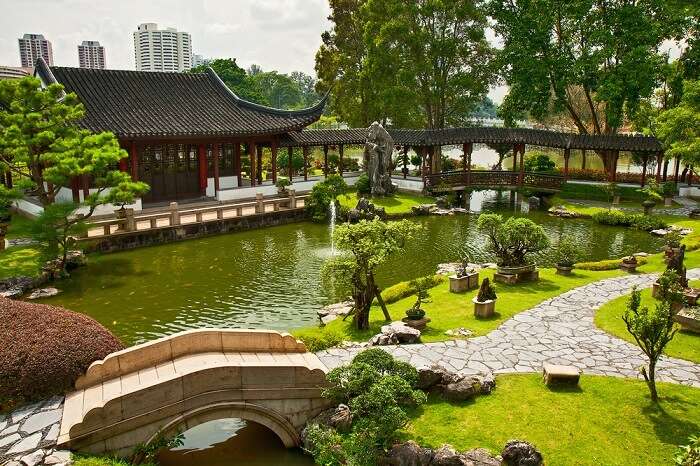 Singapore offers you a plethora of places to visit while on your trip to this majestic island country. You will find plenty of places to visit near Hillview too which is one of the peaceful neighborhoods on the island and is known for its lush surroundings.
Hillview is an amazing neighborhood located on the western part of the island. The verdant greenery and sophisticated ambiance will charm your wits. Another great thing about this neighborhood is that it overlooks Bukit Timah Hill offering you bewitching landscapes. The place is surrounded by Bukit Timah Reserve in the east, hence the lush greenery. There are other nature parks too near the neighborhood. Therefore, you can say Hillview is a humble nature abode in Singapore. If you are sightseeing around, you will find a number of gardens and parks to visit. There are a variety of museums too to satiate the hunger for learning and history in you.
Earlier, this town used to be an industrial zone in Singapore. During the period of the 1940s and 80s, you could find Old Ford Factory, Union Carbide, and Castor Oil Company functioning in the area. By the end of the 1980s, most of the industries shifted somewhere else but only Ford Motors stayed which you can still find here.
Now it has become an affluent residential neighborhood where people live in peace and harmony. You can even rent or buy apartments in this locality if you are interested to stay here. You will find many high rise buildings and shopping malls in this area.
Places To Visit Near Hillview
If you are roaming near Hillview in Singapore, here are some of the best places you can check out on your vacation here.
1. Fountain Of Wealth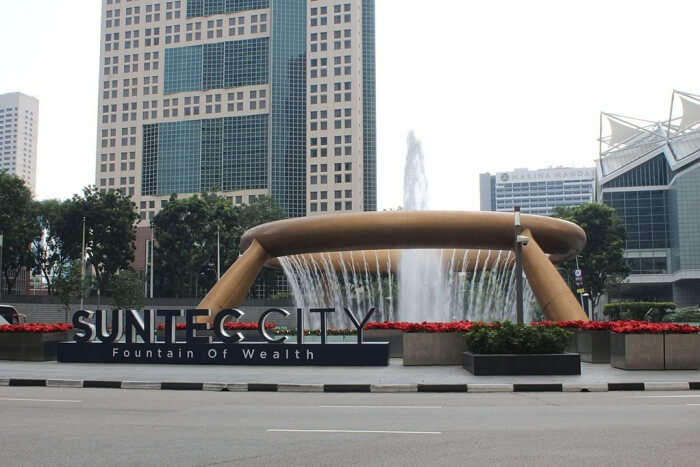 Once you are in Suntec City, you should not miss the largest fountain in the world, Fountain of Wealth. This is also has been recorded in the Guinness Book of World. This fountain is an adorable place where you can take pictures. This huge fountain is really awesome to visit and it is unique during the day and night. You can get different views this time. Take a walk around the fountain and collect the coins. You can also enjoy the laser performance at night.
Read More: All You Need To Know About The Amazing Suntec City For Your Next Singaporean Vacay!
2. Morganfield

Located on the first floor of Suntec City Mall, this eatery is where you can find the best American style barbecue prime pork ribs. If you are in this mall, you should book tables at this restaurant. If you are looking for a great spot to grab a bite, then come to this place. You won't be able to get enough of thier pork ribs if you are a fan of non-vegetarian food. The ribs are slow cooked to the point of perfection and the meat just falls right of the bone. If the description has got you drooling, wait till you taste them in reality.
3. Japanese Garden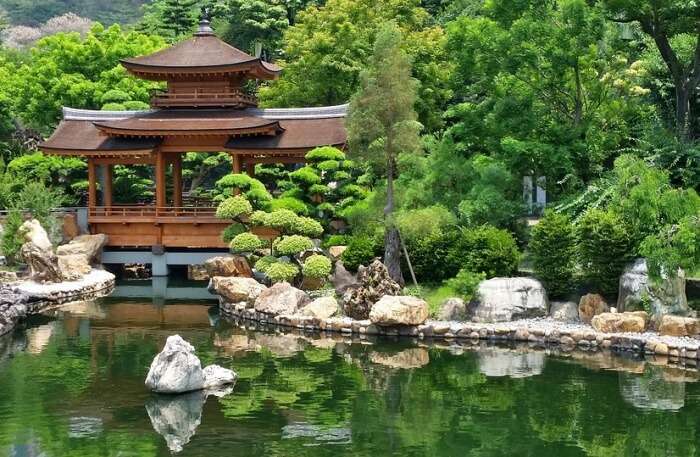 Oh! This place in Singapore is absolute bliss. If you want a peaceful spot on the island, then come to this place to experience some serentiy and tranquilty. Blooming with flowers of variegated kind, the aesthetics of this garden is pleasing to the mind and soul. Built in 1974 by a JTC Corporation, this is an opulent garden located on the island of Jurong Lake and is considered as one of the best places to visit in Jurong East. Spread over 13.5 hectares, this is a picturesque, manicured garden with stone lanterns, rock arches, and bridges. Also known as Seven, this garden has gazebos where people can sit back, relax and enjoy the surreal beauty of their surroundings. Adjacent to it is the Chinese Garden, which is joined with the Japanese Garden by a beautiful bridge called the Bridge of Double Beauty.
Location: 1 Chinese Garden Rd, Singapore 619795
Opening hours: 5:30 am – 7 pm
Read More: 12 Places To Visit In Jurong East In 2022 Whose Beauty Will Indeed Leave You Stumped!
4. Science Centre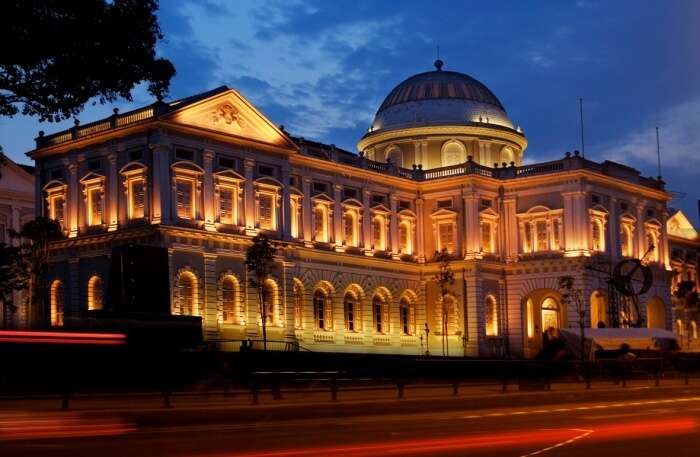 Apart from the Japanese Garden, the Science Centre is one of the most popular places to visit in Jurong East. This institution promotes scientific and technological know-how and awareness. A branch of National Museum of Singapore, this place was inaugurated in 1977. It features an array of scientific instruments, innovation replicas, models and journals. The extra-terrestrial observatory consists of a telescope, by the means of which people can see the position and movements of planetary bodies.
Even if science was not your favorite subject growing up, you should definitely check this place out because it is dope. You will learn about so many amazing things in the coolest way possible. If you are visiting Singapore with your kids, then you should definitely check this place out.
Location: 15 Science Centre Rd, Singapore 609081
Opening hours: 10 am – 6 pm
Entrance charges: INR 300/- per person
Read More: 11 Best Markets In Singapore That Are A Mecca For All Shopaholics & Foodies
5. The Live Turtle & Tortoise Museum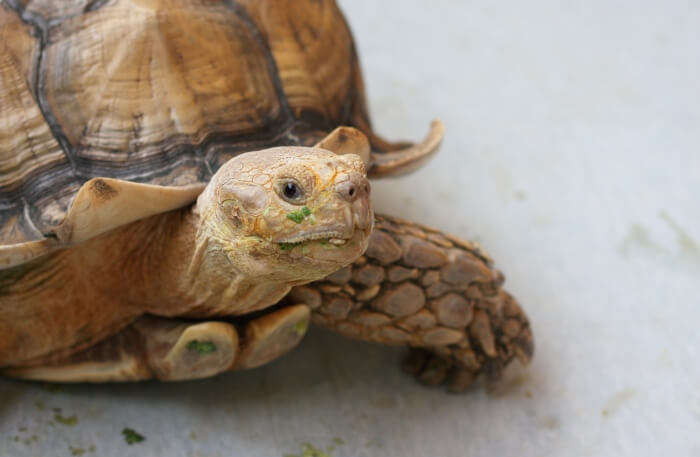 One important aspect of the Chinese Garden is the Live Turtle & Tortoise Museum. A museum of its kind, this place has numerous breeds of turtles and tortoises collected from various parts of the world. From snake-headed turtles and Matamata to Golden Terrapin and the six-legged tortoise, the place has an array of collections. Aren't turtles just adorable? You get to see different species of turtles which you didn't think existed. If you belive in Chinese Feng-Shui, then you have got to take blessings from the turtles because they are symbol of prosperity and luck.c Many people consider turtles as lucky charms and visit this wonderland to seek their fortune and blessings. The Sulcata Tortoise is believed to impart luck, while Thailand's Golden Temple Turtle iconizes wealth and fortune.
Location: 1 Chinese Garden Rd, Singapore 619795
Opening hours: 10 am – 6 pm
Entrance charges: INR 257/- per person
Read More: Planning To Surprise Your Loved Ones? What's Better Than A Family Trip To Singapore!
These places to visit near Hillview are some of the major attractions of Singapore which are visited by tourists in a large number. Make sure you visit these tourists spot on your holiday in Singapore if you want to explore the island at its best. Whether you are visiting with your family or on honeymoon, Singapore is a great destination for all kinds of vacationers. Make unlimited memories on your trip!
---
Looking To Book An International Holiday?
Book memorable holidays on TravelTriangle with 650+ verified travel agents for 65+ domestic and international destinations.
---