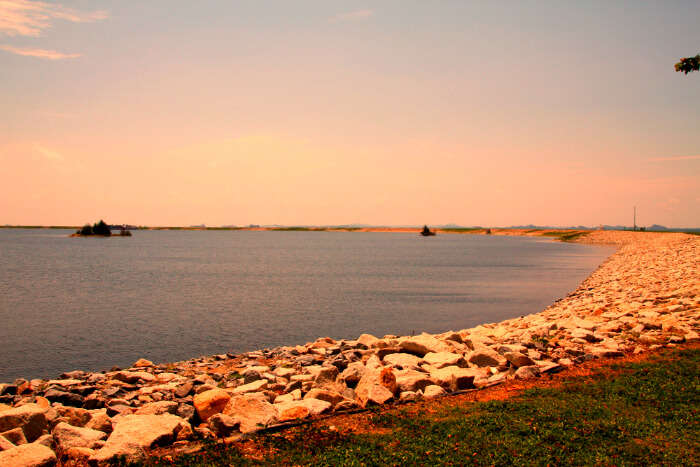 The Garden City, Singapore is a group of 62 islets and the main Island, Pulau Ujong. Each island has its own unique story, culture, and highlights. In fact, Singapore is a nation that has amazingly diverse ethnicity, religion, culture, language, and traditions. The country is striving to expand its small islands through the method of landfilling, to make them bigger and more productive. One such island is the Semakau island. If you ever visit Singapore, you much explore this island and the places to visit near Semakau Island.
About Semakau Island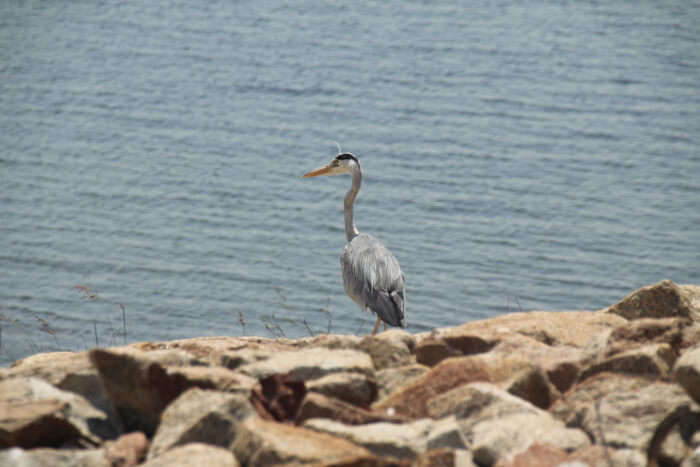 Located off the Straits of Singapore, the Semakau Island or Pulau Semakau is situated to the south of the main island of the country. The Semakau Island and the neighboring area have the largest barramundi fish farm in Singapore, owing to the strong current and high oxygen in the area. The present-day Semakau Island was originally a small natural island in Singapore which was later extended with a landfill process. The Semakau Landfill is located on the eastern side of the island. This was created by amalgamating Pulau Sakeng and Pulau Semakau. The Semakau Landfill is the very first offshore landfill in Singapore and it is also the only remaining landfill in the country. The landfill covers a total area of 3.5 square kilometers.
Semakau Island and Sakeng Island had small settlements of fishing communities. The villagers were subsistence fishermen who caught fish from the nearby coral reefs. Both the islands had a few small shops and the community center was located on Semakau Island, while the Police Post was located on Sakeng Island. The Singapore Government acquired the land of both islands from the Islanders in 1987 and relocated them to the mainland. They were made to resettle in HDB's housing estate areas at Bukit Merah and Telok Blangah. Though one of the oldest residents continued living on Sakeng island but later he also moved out in 1991 because of the breakdown of the island's jetty. The cats on the island were also resettled.
Best Time To Singapore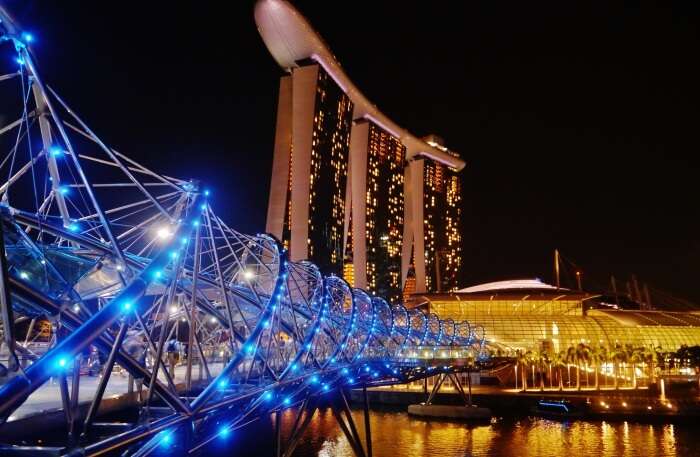 Travelers visit Singapore any time of the year because the weather remains pretty much the same all round the year. But the inflow of visitors is at its peak between the months of November and January and June and July because the seasons slightly affect the weather making it even better. Though the weather remains usually the same, hot and humid but there are many other events that attract boosts tourist in some particular months of the year.
For instance, July sees a higher footfall as there are two major events scheduled in the month – the Great Singapore Sale and the Singapore Food Festival. Another time of the year that appeals to a different many is the rainy season which falls in the month of April. If you are an offseason traveler then August to October is your time to visit Singapore. Though the weather is slightly hotter, you would enjoy less crowded and better access to beaches and other tourist places in the country. Accommodation and flight expenses would also be much lower. The mid-September sees a rush of tourist due to the Singapore Grand Prix.
5 Best Places To Visit Near Semakau Island
Semakau Island has an abundance of beauty in and around it. Here are some of the best places to visit near Samakau Island in Singapore:
1. Science Centre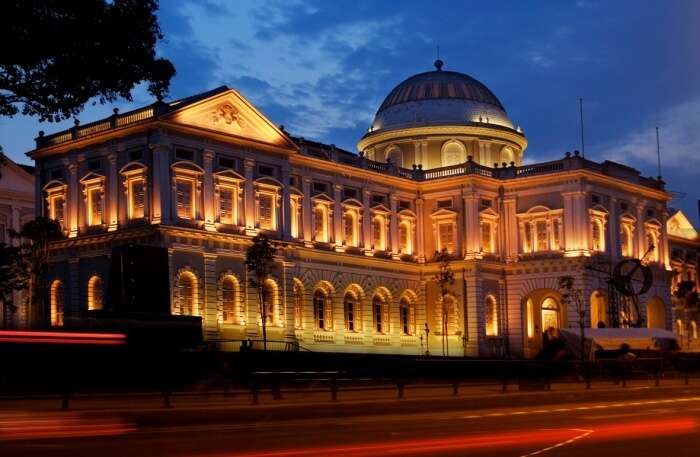 Apart from the Japanese Garden, the Science Centre is one of the most popular places to visit in Jurong East. This institution promotes scientific and technological know-how and awareness. A branch of National Museum of Singapore, this place was inaugurated in 1977. It features an array of scientific instruments, innovation replicas, models and journals. The extra-terrestrial observatory consists of a telescope, by the means of which people can see the position and movements of planetary bodies.
Location: 15 Science Centre Rd, Singapore 609081
Opening hours: 10 am – 6 pm
Entrance charges: INR 300/- per person
2. Bukit Timah Nature Reserve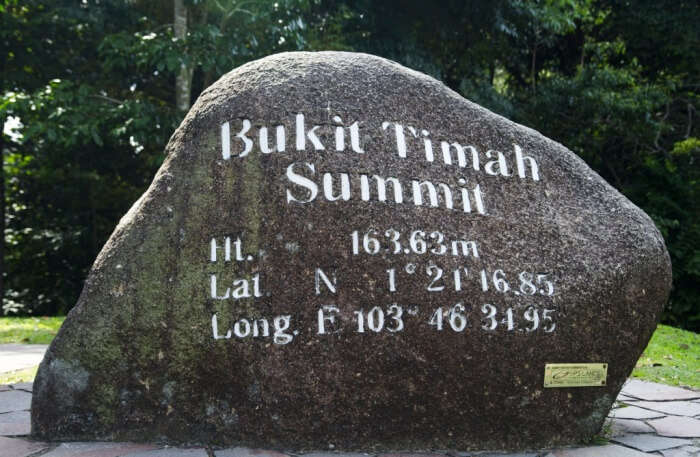 For nature lovers and adventure freaks, this is pure heaven. Spread over an area of 1.64 sq. km, Bukit Timah Nature Reserve is perched on the Bukit Timah hill. It comprises of thick rainforests, tropical vegetation, and the country's native flora. Ideal for camping, trekking, and hiking, this place is surely a must see in the Jurong East region of Singapore.
Location: Hindhede Dr, Singapore 589318
Opening hours: 7 am – 6 pm
     12 Places To Visit In Jurong East In 2022 Whose Beauty Will Indeed Leave You Stumped!
3. The Live Turtle & Tortoise Museum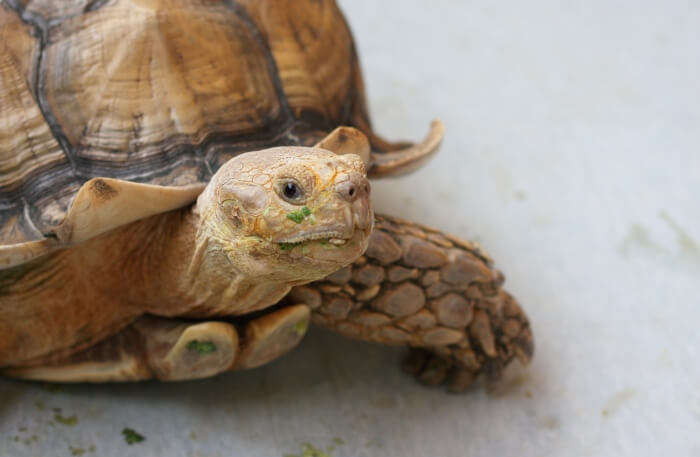 One important aspect of the Chinese Garden is the Live Turtle & Tortoise Museum. A museum of its kind, this place has numerous breeds of turtles and tortoises collected from various parts of the world. From snake-headed turtles and Matamata to Golden Terrapin and the six-legged tortoise, the place has an array of collections. Many people consider turtles as lucky charms and visit this wonderland to seek their fortune and blessings. The Sulcata Tortoise is believed to impart luck, while Thailand's Golden Temple Turtle iconizes wealth and fortune.
Location: 1 Chinese Garden Rd, Singapore 619795
Opening hours: 10 am – 6 pm
Entrance charges: INR 257/- per person
Jurong Bird Park: A Guide For Zooming Into The Beautiful Birdlife Like Never Before!
4. Malay Village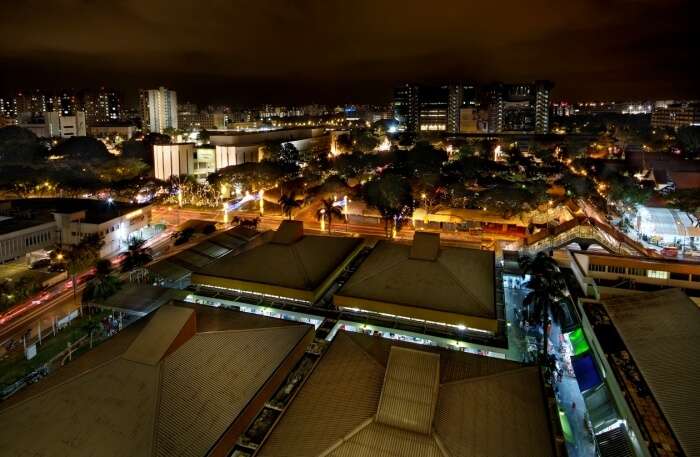 Image Source
If you are looking for places to visit in Geylang, Serai, then this is it! Built in 1989, The Malay Village of Geylang, Serai is an exhibitions site, styled like a museum that offers a glimpse into the way of life of local Malays before the sixties, also known as 'Kampung Days'.
Occupying an area of one hectare, it offers a rather comprehensive view of their culture in order to preserve Malay heritage. It displays musical instruments, traditional clothes, and tools. Visitors can also view traditional dances, plays and rituals at 6:30 pm daily. It is open from 10am to 10pm and costs 5$ per person.
Address: Geylang Serai Malay Village, Singapore 409215, a short distance from Paya Lebar Station
Contact: + 65 67484700
5. Peranakan Houses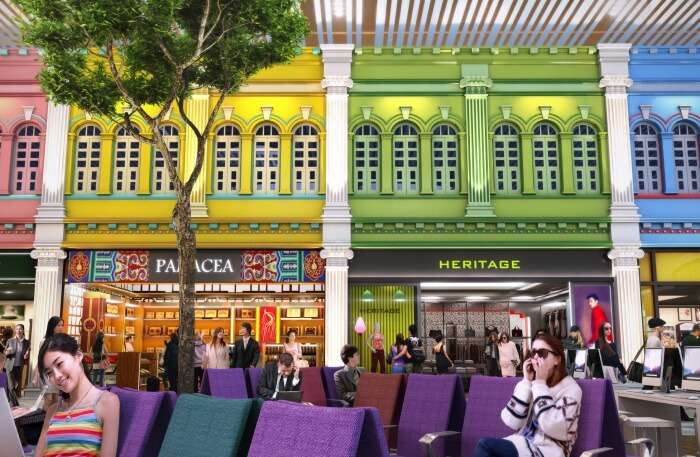 Image Source
Located on Joo Chiat Road, the Peranakan Houses is a heterogeneous mixture of both early 20th century local and colonial designs. They offer a colorfully exquisite vista for you to take in as you walk through Joo Chiat Street. They are mainly two-storied terrace houses with ornate embellishments ad ceramic tiles beautifying its exteriors.
You can get a view of this serene neighborhood anytime of the day you like. It's one of the popular places to visit in Geylang among tourists who have a disposition towards an architecture that reveals not just culture but history as well.
Address: Singapore, 287 Joo Chiat Rd, Singapore 427540
12 Places To Visit In Geylang In 2022 That Will Steal Your Heart
Isn't is it amazing to know technology can turn a small into a bigger one? Are you excited about exploring this island and the places to visit near Samakau Island? If yes, plan a visit to Singapore soon and enjoy a unique island vacation.
---
Looking To Book An International Holiday?
Book memorable holidays on TravelTriangle with 650+ verified travel agents for 65+ domestic and international destinations.
---
Comments
comments