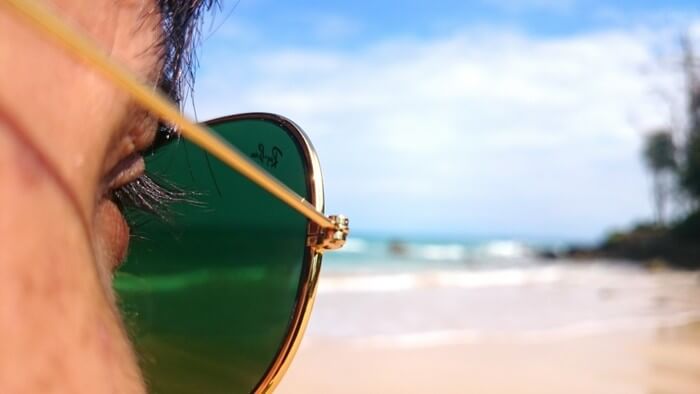 Struck by the magnificence of Andaman, Abhinav Rajput and his wife Pooja booked their honeymoon package to this paradisiacal land through TravelTriangle. At a price of INR 27,500, his Andaman package included his accommodation, some meals, local sightseeing, transfers on private basis, with complementary Snorkeling. Now considering Andaman to be the supreme among the other honeymoon destinations in India, here is what he has to share.
Andaman had fascinated my wife since a very long time. And when it came to deciding our honeymoon destination, our basic priority was that we wanted peace and privacy amidst the nurturing clasp of nature. Andaman fit the bill in every way and that's how the location was finalized. Now when it came to deciding how the trip would be executed, we took recourse to the internet. On discovering TravelTriangle online, we put in a request for the sake of getting a package customized. We got quick responses which helped us a great deal in making up our minds.
Day 1: Andaman, here we come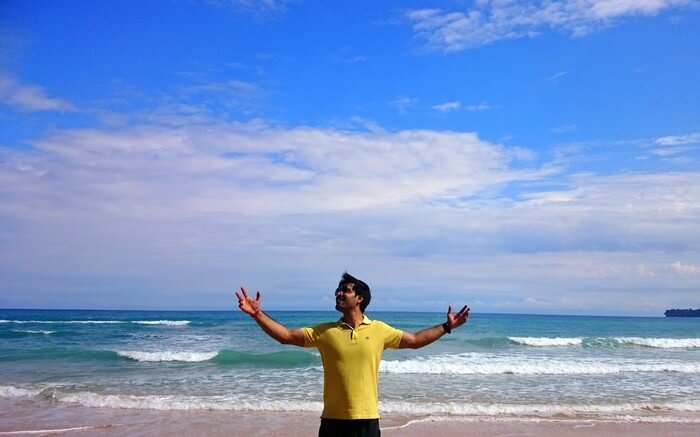 Our cab driver was present at the Veer Savarkar Airport in Port Blair, to receive us and take us to our hotel — My Island Residency. We were thoroughly enjoying the views on the way and the refreshing air of Andaman but on reaching the hotel, I grew a little disappointed. I called my travel agent to raise a request for an up-gradation of the hotel, which could not happen. The problem I had with the hotel was with its ambiance though the room of the hotel was spacious and clean, and the rest of the things were also satisfactory. Eventually, we settled for it, considering that a change would consume unnecessary time.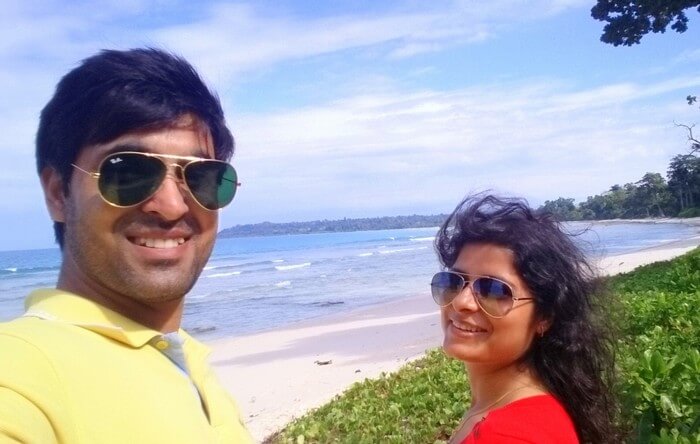 The journey to Andaman had been tiring. So we rested at the hotel for a while and in the evening, went to a nearby beach to experience the sunset in Andaman. However beautiful the sunset was, we could not spend much time there since we had to go to the Cellular Jail. For a honeymoon trip, one might be skeptical about visiting a "jail" so to say, but it was a good experience for us. The light and sound show acquainted us with historical facts and the concept behind the jail. Once we returned to the hotel, we straightaway crashed on the bed
to recover our sleep.
---
Andaman Honeymoon Packages On TravelTriangle
Book a memorable honeymoon trip to Andaman. Stay in a romantic room, enjoy candle light dinner, and get rejuvenated at a spa. Packages inclusive of hotel, cab, airport transfers, and sightseeing.
---
Day 2: Going spellbound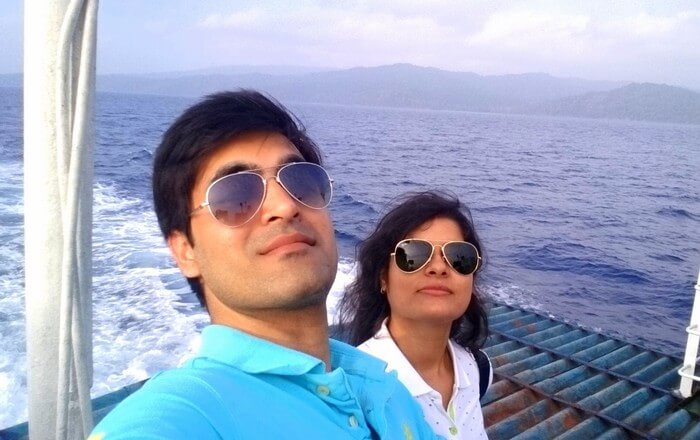 Early morning, we started for Havelock on a (two-hour long) ferry ride. We got a pick up from the shore and were transferred to the resort — Orient Legend Beach Resort. Now this resort was of the sort that a honeymooner looks forward to. The beach was just 50 meters away, the location was apt and everything admirable was visible from our room's window. We quickly checked in and without wasting any time, left for the Vijay Nagar beach.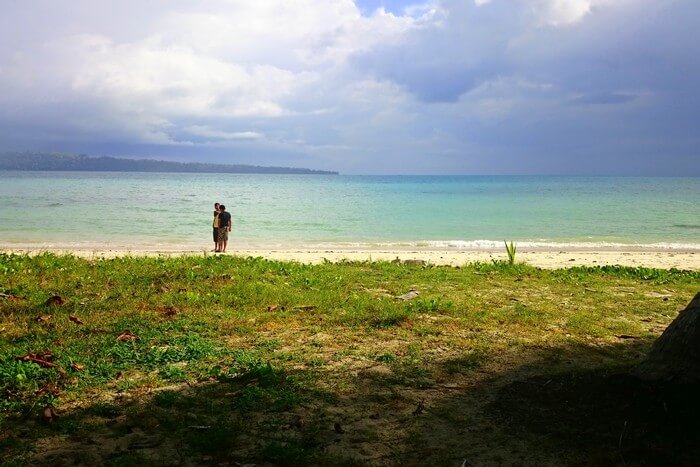 Suggested Read: Top 12 Places To Visit In Andaman
The whole sunny afternoon was spent at the Vijay Nagar beach, as we rejoiced the lush greenery and the infinite view of the sea. There were not many people present at the beach, and we rejoiced out time in peace.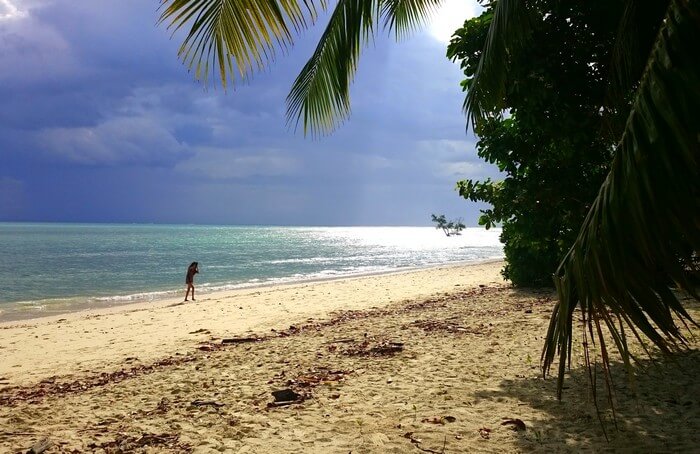 Havelock is a paradise in itself, with two beautiful beaches in its vicinity. So the next one on the list was the Radhanagar beach — one of the biggest beaches in Asia. I had been to a lot of beaches earlier, but I have to say, that these beaches were different. Each one had its peculiar features and specialties, some unique characters which the eyes could distinctly recognize. Simply put – the beaches were breathtaking and perfectly resonated with the mood. Retreating from these beautiful shores, we left for the resort.
Day 3: Adventure in the water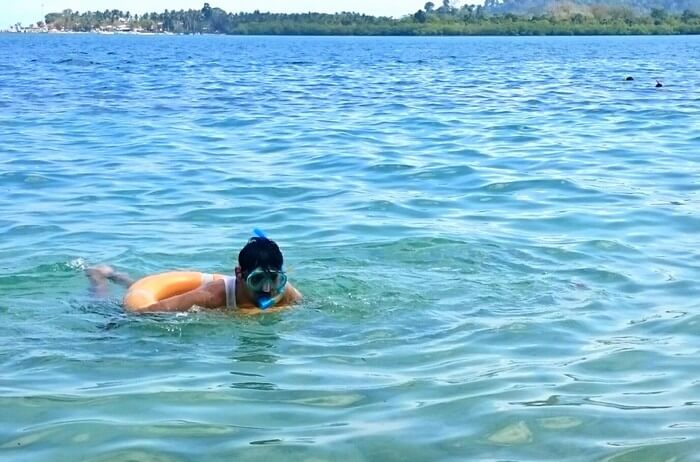 The romance of Andaman was overwhelming, but now was the time for some adventure. For the water sports activities, we were scheduled to go to the Elephanta Beach. But due to unsuitable weather, we were taken to the Lighthouse beach instead, which is a sort of a backup host for water-related activities. There, we indulged in jet-ski, snorkeling, and glass bottom boat ride. Out of all these activities, snorkeling stole the show.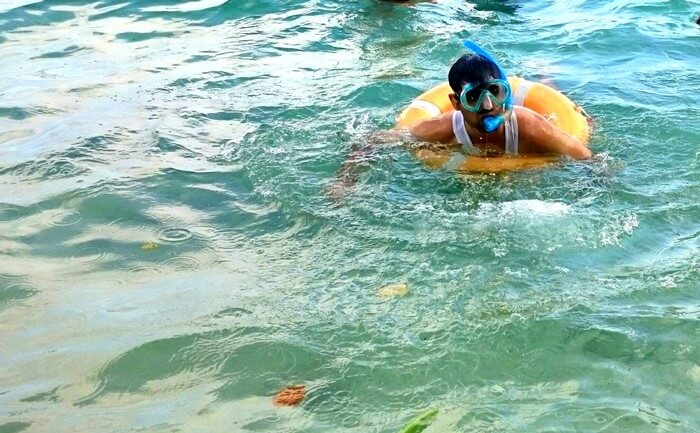 For thirty minutes I kept the fishes company underwater and got to admire colorful corals in the crystal clear water. I was overwhelmed. Meanwhile, my wife was waiting at the beach since she did no go for snorkeling out of fear. But we did get to enjoy some other activities in each other's company and had a great time.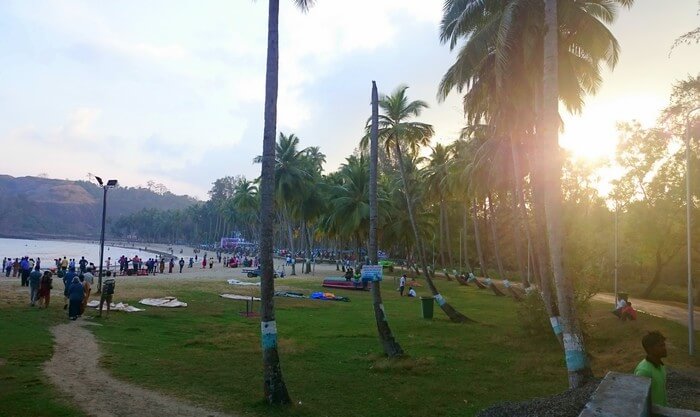 By 2 pm, we were back to Havelock main island. As we got off on its shore, we came across a beautiful restaurant — Barefoot Bar — crafted out of wood. Its setting was so fascinating that without any further delay we entered it and had a lavish lunch. I was amazed that wherever we ordered the food in Andaman, we were served with a finger-licking surprise. After lunch, we left for our resort.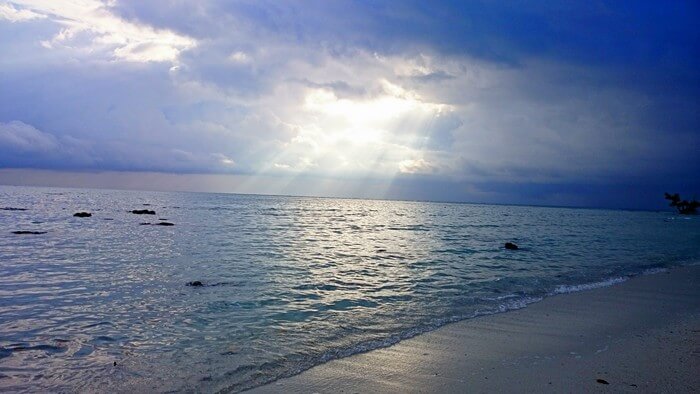 Suggested Read: His 20 Heavenly Images From Andaman Will Completely Sweep You Off Your Feet
The life of the Orient Legend Beach Resort lied in its private beach. Take 50 steps from the resort and there you are – standing amidst the magic of Andaman, with no one around. Having returned to the hotel, we whiled away some time and got down to the beach in the evening. We walked around, chit-chatted in absolute leisure while the sun went down. And what followed was a dream – bright moon amidst a starry night, water shining like silk and trees looked as if embossed on a gray painting. We got so lost in the whole setting that we could not even keep a track of time. Even when hunger struck, we requested the restaurant people to serve the food
at the beach only. They were courteous enough to comply. It was certainly magical!
---
Planning your honeymoon in Andaman but confused about what to do? These Andaman honeymoon stories help you find your best honeymoon trip ever!
Real honeymooners. Real stays. Real opinions to help you make the right choice.
Category:
Andaman, Honeymoon, Romantic, Travel Story, Travelogues