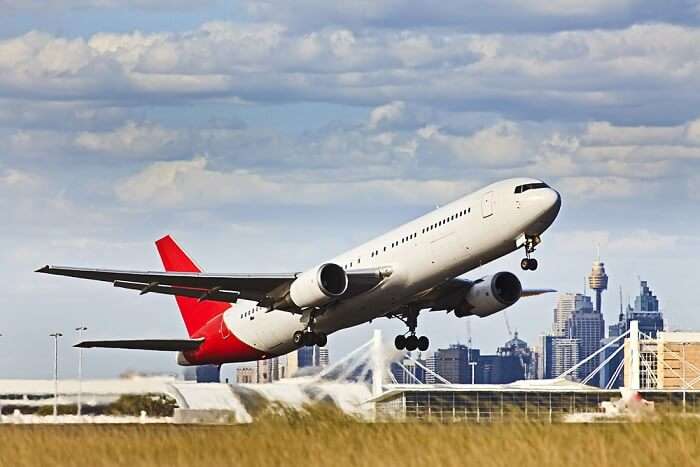 Sydney is the largest city in Australia and one of the main cities in the Asia Pacific region. This city is a capital of the state of New South Wales in Australia and is the most populous city and the greater Oceania region. Sydney is home to more than five million people and is an economic and cultural hub in the region. This is a trading, manufacturing, distribution, and financial center in the region and millions of people visit Sydney for tourism, business, and entertainment every year. So, let us know more about the airports in Sydney to have a comfortable traveling experience:
Transport Facilities in Sydney
Sydney is the most populous city in Australia which is a very developed country. The transport facilities in the region are top of the line. As more than five million people live in the greater Sydney area and so transport facilities in Sydney need to be top of the line to cater to such a large and important city in the region.
Moving around within Sydney is very easy because of good public transport. Suburban rail, light rail, ferries, and buses connect Sydney to nearby areas in the state and country and also help people in Sydney to move around in the city. There are also good taxi cab services in Sydney. Sydney is connected to the entire country of Australia and the entire world with the help of the many airports that service this city.
Must Read: 10 Sydney Travel Tips To Make Your First Vacation As Memorable As Possible
List Of International Airports In Sydney
Airports in Sydney are helping people travel to and from Sydney in a fast and efficient manner. There are some really good airports in the city which cater to domestic and international travel. People can get flights to literally anywhere on the planet from one of the airports in Sydney. The following are some of the best airports in Sydney:
1. Sydney Airport
Sydney Airport is also known as Mascot Airport or Kingsford Smith Airport which is the primary airport in Sydney that caters to both domestic and international travel. The Sydney Airport is a major airport in the region and a hub for major airlines in the region. Qantas, Regional Express Airlines, Virgin Australia, Jetstar Airways and TigerAir Australia all have hubs at Sydney Airport. More than 40 million passengers pass through this airport every year and hundreds of thousands of airplanes use this airport to cater to Sydney. This airport is also a logistics hub as it is used for over 400,000 tonnes of international air freight that passes through this airport.
Sydney Airport gets many domestic flights to Melbourne, Perth, Brisbane, and Adelaide and a large number of international flights to this airport are to places like Auckland, Shanghai, Singapore, Kuala Lumpur, and Los Angeles among other world cities. Many people take connecting flights out of Sydney to take a stop for a long travel plan as it is a great airport with many facilities. There is an underground railway line that connects the airport to the city of Sydney, and the airport has three passenger terminals. This airport is located 5 miles from the city and is one of the best airports in the city.
2. Bankstown Airport
The Canterbury Bankstown Area of Sydney is home to the Bankstown Airport. Bankstown Airport is the second largest airport in the city and has three parallel runways that cater to many domestic flights in Australia. This is a much smaller airport in comparison to Sydney International Airport and small airplanes and private planes also use this airport to access the city. This airport is also home to the Australian Aviation Museum which was opened in 1994 at this airport. The museum has a notable collection of older historic planes that have operated in the area from World War II onwards. There is a business park at the airport, and as mentioned above it caters to public airlines, small planes, and chartered flights. It is one of the best international airports in Sydney, Australia.
Suggested Read: 5 Best Resorts In Sydney: Perfect Stays For A Great Vacation!
3. RAAF Base Richmond Airport
There is a large military air base in Sydney that primarily caters to the armed forces in the city. The Royal Australian Air Force uses this airport regularly and also uses this airport to park many military squadrons on this airport. This airport has been used as an international airport near Sydney, Australia, for military planes and to transport military personnel locally and international for military tours to local and international destinations. This airport has been used by the air force and military since World War II and has a distinguished history.
4. Camden Airport
Camden Airport is situated outside the city of Sydney in New South Wales in Australia. The airport has two airstrips and is used for general aviation to decrease the load on larger airports like Bankstown Airport and the primary Sydney International Airport. This airport was used extensively during the Sydney Olympics as there was a lot of pressure on all airports during the Olympics. There is a reputed flight training program at this airport, gliding, ballooning and also has a museum at the airport.
Suggested Read: 10 Enchanting Temples In Sydney That'll Make You Feel At Peace, And At Home!
Other Airports in Sydney
The question of how many international airports in Sydney is answered with a list of airports in the city. Some of the other airports near the city include Holsworthy Barracks, Palm Beach Water Airport, Rose Bay Water Airport, The Oaks Airfield, and Wedderburn Airport. The Western Sydney Airport is a proposed airport in Sydney that will be a second international airport in the city. There are many airports in and around the city as Sydney is a great world city that has a lot of air traffic and needs a large number of airports. This is a billion dollar investment into the infrastructure of the city as there are millions of passengers and a lot of freight traffic that goes in and out of the city.
Airports are a great asset to the city. Sydney Airport, which is the primary airport of the city, is used as a primary airport for not just Sydney but also neighboring areas in and around Sydney. Sydney is a famous city with many tourist destinations, and headquarters or regional offices of many international businesses and conglomerates are situated in Sydney. These airports in and around Sydney are used for domestic travel, budget travel, small planes, local airlines, international airlines, and even hot air balloons and gliders. The main primary airport has many facilities and its first class lounges are truly spectacular and luxurious.
Further Read: Explore The Vibrant Capital City With These 17 Must-See Sydney Tourist Attractions
Sydney is a great city and its air travel infrastructure is modern and is run in a very efficient way. Sydney transportation systems rank among some of the best in the world and one of the reasons for this is its many world-class airports in and around the city. So, when are you planning to visit this glorious Australian city? Plan your trip to Sydney with TravelTriangle
and soak in the most extravagant experiences here!
---
Looking To Book An International Honeymoon?
Book memorable honeymoon on TravelTriangle with 650+ verified travel agents for 65+ domestic and international destinations.
---