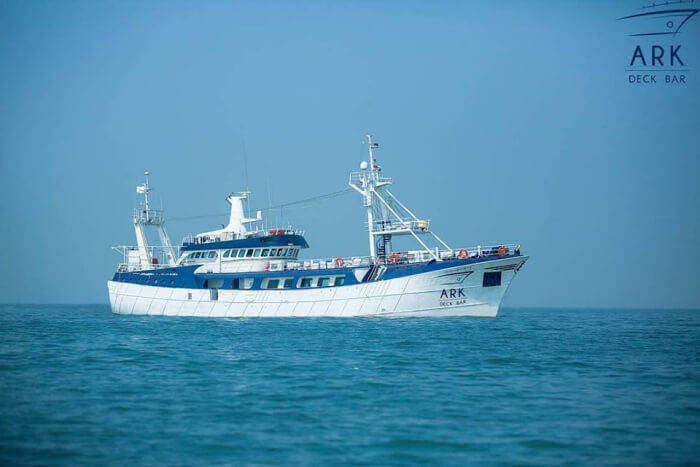 It's time to ditch the conventional way of eating out! Ark Deck Bar lets you enjoy sumptuous food as you float on the Arabian Sea. The delicacies are coupled with a vibrant vibe that will give you the much-needed break from the humdrum of the city.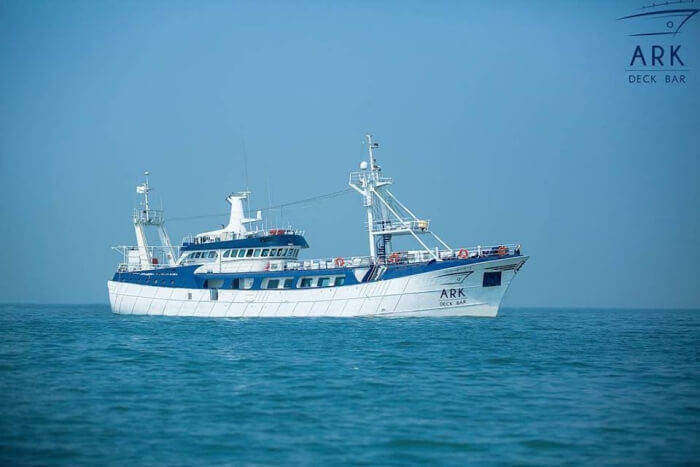 Anchored in the middle of the sea, Ark Deck Bar has three storeys featuring air bar deck, private dining area, restaurant and three plush suites. Coming to the food, one can expect the best of Indian, European and modern Asian dishes, all of which is complemented with the blue-white theme reminding us of the Mediterranean region.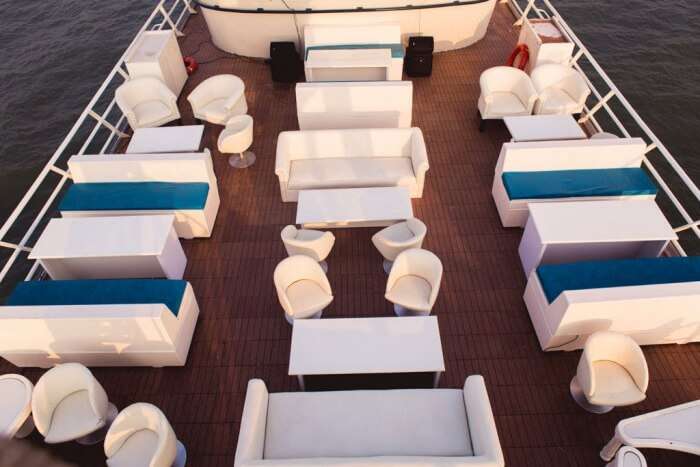 If you're looking forward to dining onboard, you'll have to pay a cover charge of INR 2000 per person for evening (5-8 pm) and INR 3000 per person (8-1 pm). Make sure you make prior reservation to avoid any disappointment.
How to reach
In order to reach the deck, you need to take a 12-minute speedboat ride (capacity of 30 people) from Bandra Sealink Jetty. The speedboat will drop you outside the deck, and to enter onboard you'd need to slightly push yourself and jump right in. We'd suggest you get into comfortable clothing, even though it's not much of an adventure.
Further Read: Mumbai To Bangkok On A Cruise: 16 Days, 5 Countries, & An Incredible Experience
Comments
comments