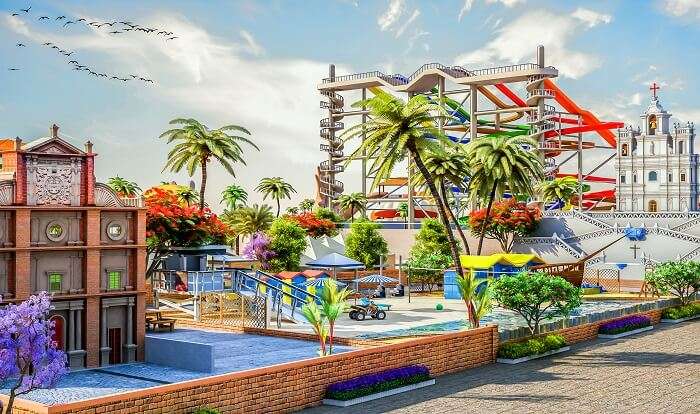 The best way to beat the heat in summer is either by going on a beach vacation or chilling indoors. While the former might cost you a lot, the latter can get quite boring. But fret not, because there's another way to escape the sun and that is visiting The Enjoy City, which is the largest water park opened recently in Gujarat.
Located in the Valvod Village of Gujarat, The Enjoy City opened on 20th April, 2018 and can be visited at any time between 9:30 AM to 6:30 PM during the week. It is constructed on 200 acres of land, and is now also India's largest water park with 73 luxury options, 150 rides, and 280 hotel rooms.

Suggested Read: Suggest Indian Railways How to Raise Money To Provide Better Services & Take Away 10 Lakh Rupees!
The Enjoy City also features a huge adventure park, a flower garden, and an amusement park. Apart from this, there's a ground as well where you can play cricket or football with your loved ones.
While the construction of this water park has been completed and it is open to the public, some areas are still under the sign of 'work in progress'. But the adventure-fueled rides are not the only thing that you'll love about this place as soon there will also be musical programmes in the park.
A visit to The Enjoy City in Gujarat sounds like a perfect summer getaway. Doesn't it? So, this time when you plan your trip to Gujarat, make sure you get this water park included in your itinerary!