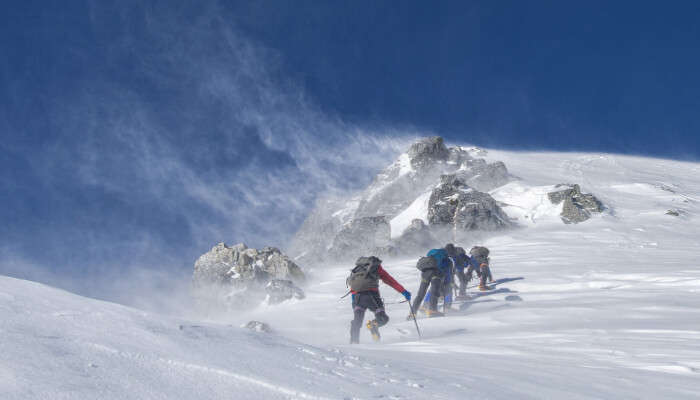 Image Credit: Pixabay
Nepal is home to some of the world's highest peaks and fiercest expeditions. However, in the break of the COVID'19 pandemic, the government of Nepal announced on 14th March 2020 to halt all expeditions to Mount Everest and other Himalayan peaks. Thus, closing the bars of the small window available for climbing Mount Everest in spring. For a country that is a homeplace for such expeditions, this sudden shutdown created an expensive void in the economy. Therefore, the announcement of Mount Everest to reopen for climbers after 4 months of COVID'19 outbreak is an attempt to revamp tourism and avoid an economic fallout.
Mount Everest To Reopen For Climbers In Fall 2020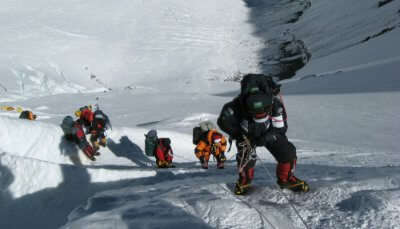 Image Credit: David Mark for Pixabay
On 21st July 2020, the Nepal government lifted a four-month nationwide lockdown, thus steering some things in action. As of 30th July, the government has started issuing trekking and climbing permits for Mount Everest climbing season in autumn. This season lasts from September to November. Over the past four months, the count of climbers drastically decreased due to shutdown. This led to an empty spring season and loss of jobs of many Sherpas, guides, and other people. Therefore, some part of this news came in as a relief for mountaineering workers and climbers as well.
However, the ever-increasing spike in the numbers of active COVID'19 patients can act on the contrary. Moreover, autumn summits introduce its own share of weather-related challenges. Apparently, as a move to boost tourism, Nepal is now open for mountaineering and trekking. The government has also announced the reopening of hotels and restaurants with some precautions. A nullified climbing season was a major blow to the economy and the government has been trying to recover from it ever since.
Nepal To Restart Operations Of International Flights From 17th August 2020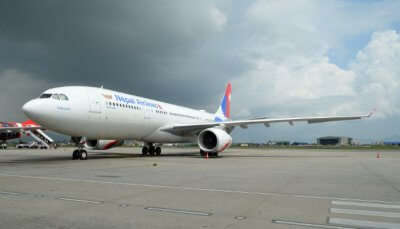 Image Credit: Ashish Magar for Pixabay
Nepal will finally resume operations of domestic and international flights from 17th August 2020. The operation of commercial flights was suspended due to the COVID'19 outbreak from the last four months. This restriction was laid down on 22nd March 2020 as a precautionary measure. As per some reports, it is noted that a strict protocol will also be followed to ensure safety measures. During the lockdown, flights were only operated for cargo and medical purposes. The commencement of operations of commercial flights will finally kickstart tourism in Nepal.
Further Read: Venice Reduces Carrying Capacity Of Gondolas From Six To Five Passengers Per Boat
As Nepal reopens Mount Everest for climbers after 4 months of COVID'19 outbreak, it lifts the hopes of many travelers and climbers who planned to reach the summit in 2020. More importantly, it lifts the spirits of many Sherpas and guides whose employment directly depended on it. With hope for a positive outcome, many look forward to safe holidays in Nepal.
Source: