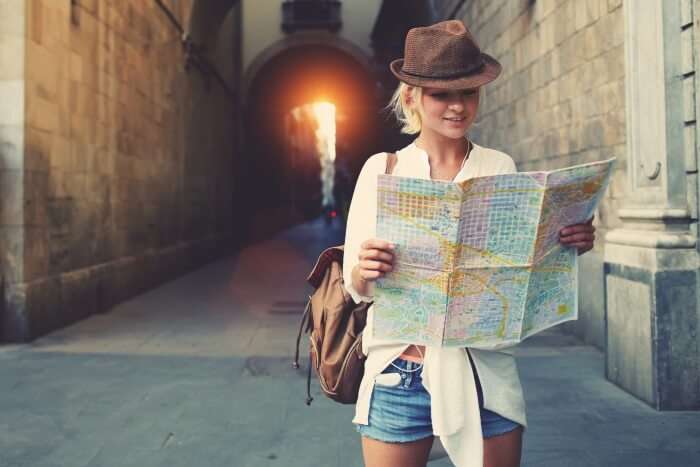 One of the six colonies that are a part of the founding states of Australia, Queensland is the third most populous and second largest state in the entire country. Some of its most important cities that draw in revenue through tourism include Brisbane (the capital and largest city in Queensland), Hervey Bay, Toowoomba, Townsville, Cairns, Mackay, Rockhampton, Bundaberg, and so on. 10 of Australia's largest cities are situated in Queensland. It is Referred to as the 'Sunshine State' as its sunny and tropical climate draws in several tourists every year, thereby making it the country's third largest economy.
First inhabited by Aboriginals, Torres Strait Islanders, Queensland is of cultural as well as geographical importance to the nation's history. Its diversity, in terms of both, culture as well as landscapes make it ideal to gain a more distinct understanding of Australia as a whole. After all, it can be said that Queensland, is in some way, a microcosm of the entire nation.
Its biodiversity is also remarkable as the Great Barrier Reef is located along its coastline. To help you further explore this magnificent state, given below is a Queensland travel guide you can consider following while planning your vacation.
Best Time To Visit Queensland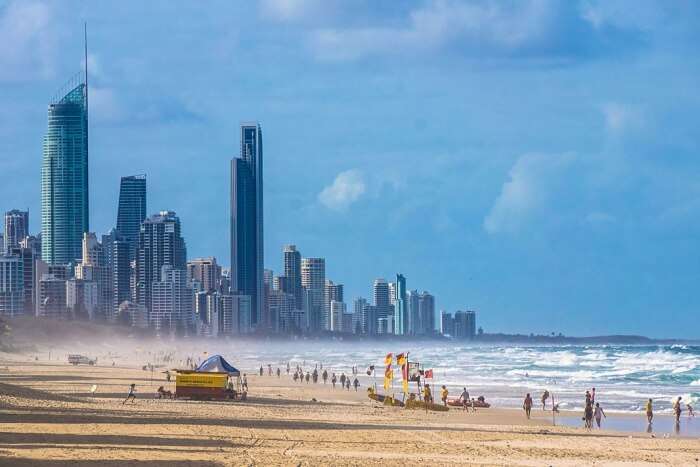 Image Source
As you probably must have heard several times, Australia boasts of a rather temperate climate even during the winters because of its geographical location. Consequently, Queensland also experiences similar conditions. The cities of Palm Cove, Port Douglas, Cairns, and tropical northern Queensland experience hot to humid days from December to February, making it ideal for you to bask in the sandy beaches under the sun.
The rest of the year is ideal as well to go on long walks in the cool, temperate climate.
Best Places To Visit In Queensland
The 'Sunshine State' is a travelers' paradise. Offering some of the most beautiful and scenic landscapes, there's just so much for you to discover for yourself. More so, you might just end up discovering yourself.
During your vacation, do not forget to visit these prominent places listed below, for they are known for some of the best things to see in Queensland!
1. The Great Barrier Reef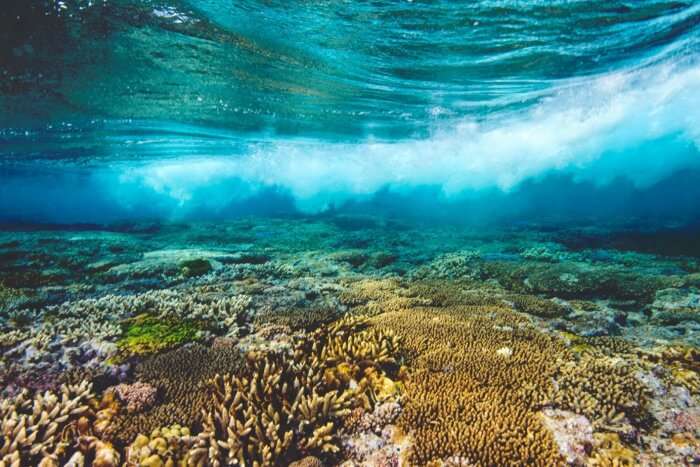 A world heritage site, the ecological importance and pristine beauty of the Great Barrier Reef cannot be described; it needs to be experienced for all its biodiversity. Half the size of the state of Texas, the reef extends from Mackay to the northeastern corner of Australia, much of which lies in the Great Barrier Reef Marine Park.
Accommodating colourful corals and more than 1600 species of marine life like dolphins, whales, sharks, dugongs, turtles, and so on, the beauty of its marine life draws in several visitors who love to snorkel and dive in its deep, blue waters.
Must Read: Australia On A Budget: An Ultimate Guide For Enthusiastic Backpackers To Explore The Best Of The Country !
---
Australia Honeymoon Packages On TravelTriangle
Go on a luxurious honeymoon trip to Australia and witness the best of marine life at the Great Barrier Reef. Indulge in Australia's aquatic experiences, go for nature walks, and get the best of food & wine. Find best honeymoon deals offered only on TravelTriangle.
---
2. Whitsunday Islands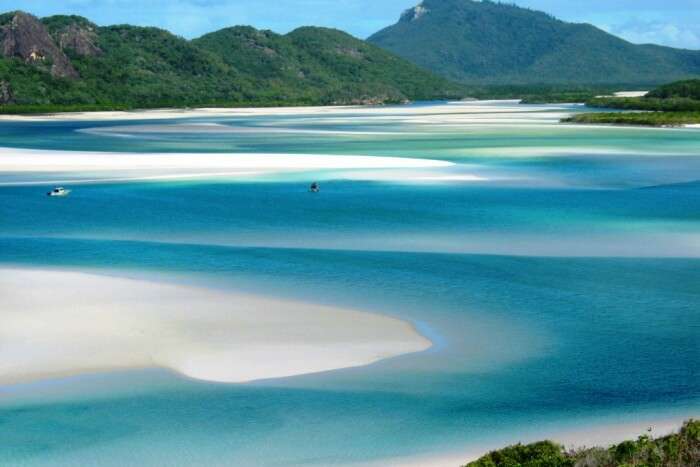 Image Source
The Whitsunday Islands are a string of 74 continental islands located off the coast of central Queensland, along the Great Barrier Reef. Most of them, except for 5, are national parks. The islands have some of the most luxurious resorts in the entire world.
Some of these world–class resorts include Palm Bay Resort and Hayman Island. It also harbours popular beaches like the Airlie Beach, Shute Harbour, and Whitehaven Beach. The Whitehaven Beach is the most popular, for its heavenly white sands and the serene waters.
3. Daintree National Park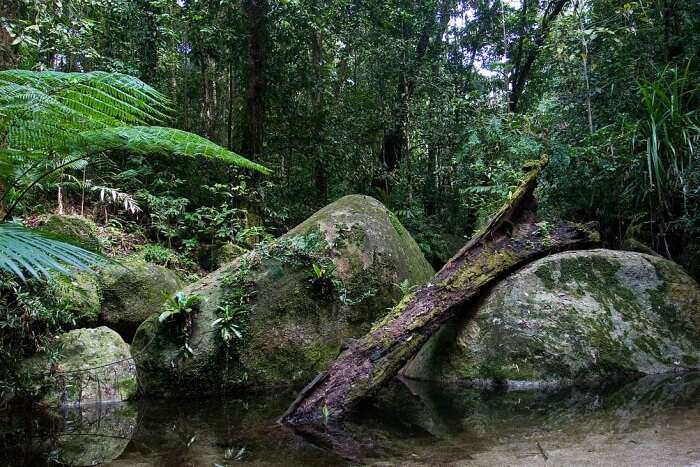 Located at a distance of 1502 km from the capital city of Queensland, and 100 kilometers from Cairns, the Daintree National Park is a UNESCO World Heritage site and the oldest surviving rainforest in the entire world, accommodating some of the world's most endangered species of animals.
It boasts of more than 18,000 plant species and animals like the musky rat, kangaroos, brightly hued azure kingfishers, southern cassowaries, Boyd's rainforest dragons, crocodiles, and many others. There are many tour services that offer guided safaris through the vast expanse of this massive park. Other popular activities travelers can get engaged in during their visit to this park are horseback riding, swimming at Mossman Gorge, ziplining, hiking, and so on.
Suggested Read: Scuba Diving In Queensland: Top 12 Locations To Experience This Sea Adventure
Things To Do In Queensland
If you're looking for the most unique things that can be experienced, then you can easily rely upon the list below that makes for one of the pivotal parts of this travel guide to Queensland, Australia.
1. Surf All You Want At Noosa Festival Of Surfing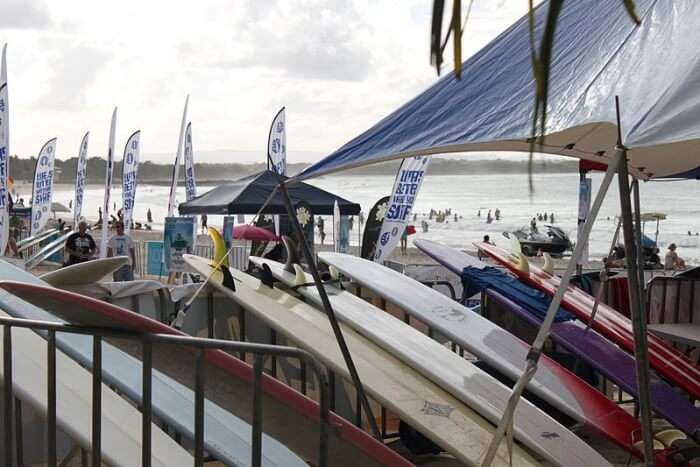 Image Source
Taking place from the 22nd to the 4th of March, Noosa Festival is one of the biggest cultural events in the entire world when it comes to surfing. Thousands of surfers come to the Sunshine Coast to partake, in a communal manner, in the sport of surfing. There are expert surfers present as well, riding the wave, performing, and demonstrating various tricks and stunts, the most prominent one being nose–riding.
If you aren't that well acquainted with the sport, you can try your hand (or shall we say feet!) at surfing in this event or you can just sit back and relax on the beach with a cold bottle of beer and enjoy the others riding the wave against the backdrop of horizon. Regardless, do not forget your surfboard and other gear if you're planning to visit this festival.
2. Watching The Awe-Inspiring Whales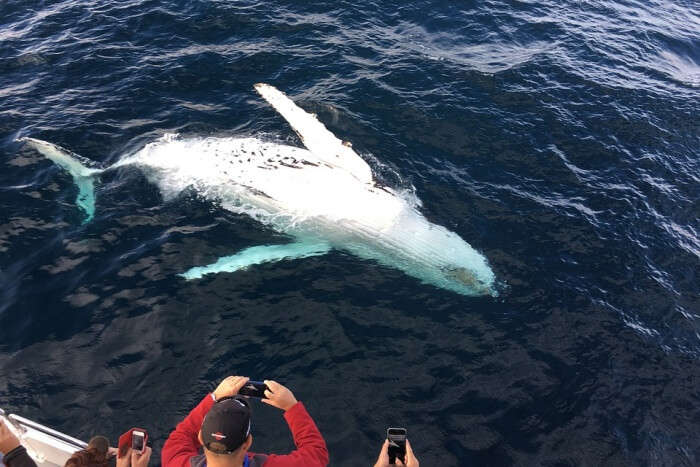 Image Source
Do not even think about skipping watching whales. The best spot to view these marvelous creatures is the Hervey Bay which is known as the whale watching capital of Australia, as it is frequented by Humpback Whales from the months of June to November as its waters are where the mother whales teach their young ones important survival skills before they move on to the other coastlines of Australia.
There are other places where you can go whale watching as well like Moreton, Brisbane where tour services such as Brisbane Whale Watching and Tangalooma Whale Watching Cruises offer their services for reasonable prices. To witness the enigmatic Minke whales, head over to the Great Barrier Reef in the months of June and July.
Cost: 95$ and upwards
3. Check Out The Cairns Indigenous Art Fair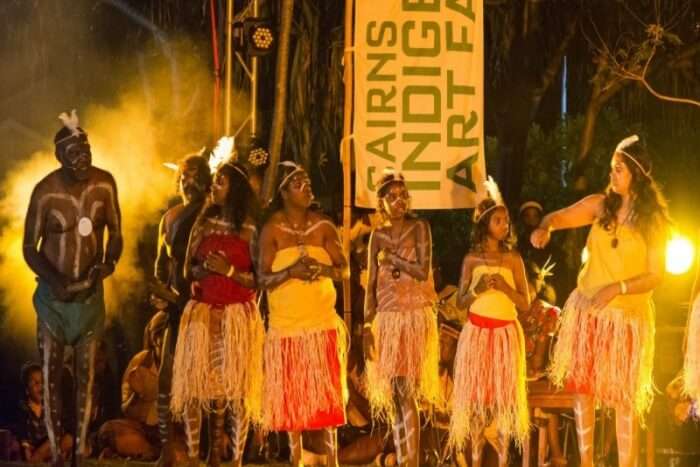 Image Source
If you have an inclination for the arts and crafts, especially arts and crafts by the indigenous population of Australia check out the Cairns Indigenous Art Fair in the city of Cairns, at the Esplanade, from 14th to 16th July.
In the past, it has featured the works of renowned artists like Arone Meeks, Ricardo Idagi, Sally Gabori, Vernon Ah Kee, Toby Albert, Richard Bell, Judy Watson, and many others. It aims to bring the works of the Aboriginal and Torres Strait Islander artists to the mainstream attention of the general public. You can log on to their site or Facebook page for more information.
Where To Stay In Queensland
There is no dearth of accommodation in the vast state. From 5 star hotels to cozy hostels, there's something for every type of traveler or backpacker. As a part of this Queensland travel guide, we have also covered some of the best accommodation options for tourists!
1. Mercure Gold Coast Resort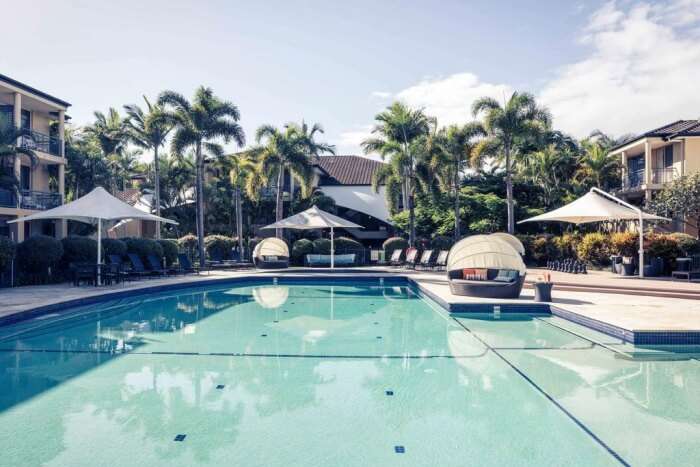 An upscale establishment, this 4 star hotel has refined rooms with a great view from its windows, a fine restaurant for an exquisite dining experience, a fitness centre, a sauna and 2 pools if you're ever in the mood for a dip.
Address: 64 Palm Meadows, Dr. Carrara QLD 4211, Australia
Price per Night: Rs. 5,000 and upwards
Suggested Read: 10 Famous Australian Drinks That You Must Taste For An Eventful Holiday
2. Meriton Suites Broadbeach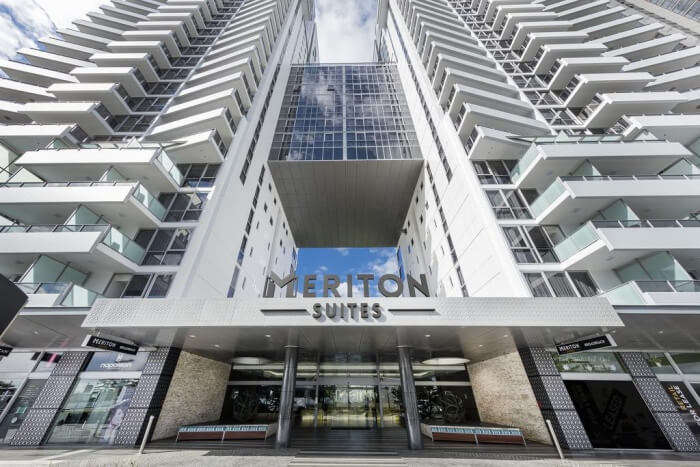 A high-rise hotel with luxurious suites that offer panoramic vistas, this 5-star establishment offers impeccable service along with indoor as well as outdoor pools and a restaurant serving scrumptious food.
Address: 2669 Gold Coast Hwy, Broadbeach QLD 4218, Australia
Price per Night: Rs. 6,423 and upwards
3. Pullman Reef Hotel Casino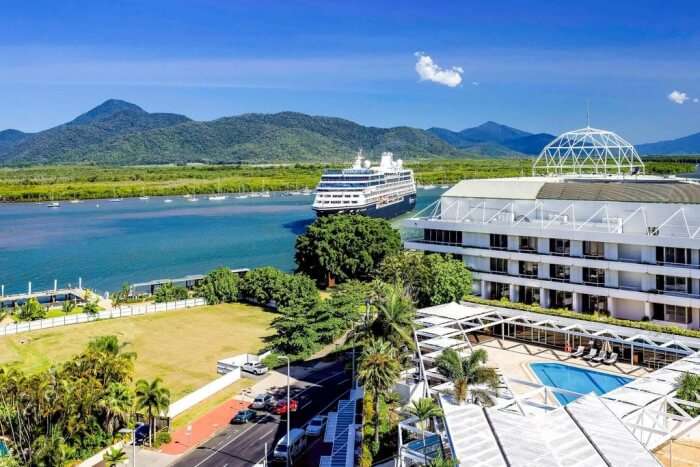 With upscale hotel room, Pullman Reef Hotel Casino is a 5-star establishment that not only has a lavish casino where you can try your luck but also lets you satisfy your cravings at 4 restaurants, 3 bars, and a beautiful pool to relax in.
Address: 1/35/41 Wharf St., Cairns City QLD 4870, Australia
Suggested Read: 9 Villas In Melbourne Where One Can Enjoy A Relaxing And Luxurious Stay While In Australia!
How To Reach Queensland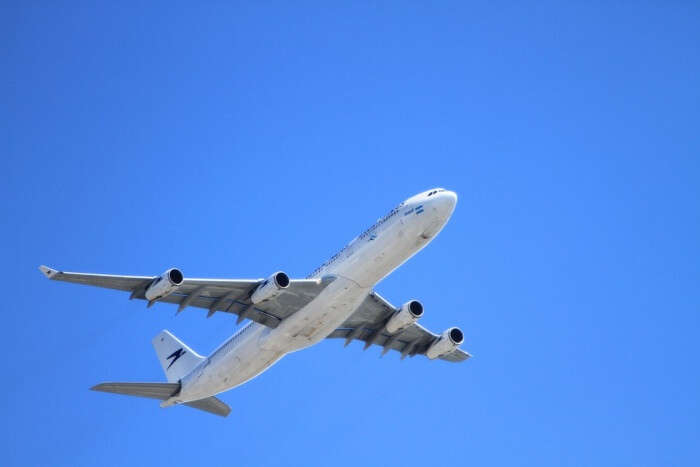 By Air: The many cities in Queensland are hosts to airports that receive both, domestic as well as international flights. Flights from various parts of the world are landed at the airports all year round, both direct as well as indirect. The Brisbane Airport is the premier international airport receiving flights from 29 international destinations.
By Road: An island country, Australia can't really be accessed from any other country by road. However, there are several terminal stations and bus stops linking several cities of Queensland to other ones in other states. You can use the internet to gather more information pertaining to the timings, costs, and routes.
By Sail: Several cities are located on the coastline of Queensland. Naturally, it has several harbours receiving ships from international places boarded by travelers. This method will surely leave a massive hole in your pockets but if you prefer the waters to airplanes, then do go for it.
Further Read: Cable Beach: A Handy Guide For Exploring This Scenic Australian Charm!
All of this and much more, Queensland is a bag of surprises that will never run out of things for you to explore. Its natural landscapes and biodiversity make it stand apart from all other states in Australia. This Queensland travel guide would prove to be helpful in designing your itinerary. So, don't waste any time, and book your tickets for a trip to Australia.
---
Looking To Book An International Honeymoon?
Book memorable honeymoon on TravelTriangle with 650+ verified travel agents for 65+ domestic and international destinations.
---