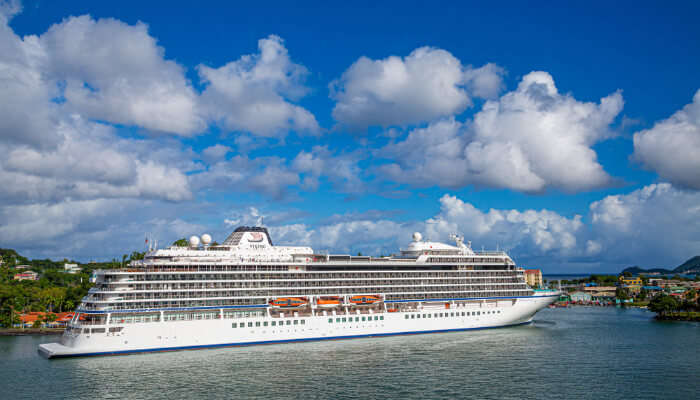 In the words of acclaimed travel writer Michael Kasum, "there's a big difference between simply being a tourist and being a true world traveler." Figuring out how to travel the world is not an easy task, especially when you're trying to do it solo or within a stipulated budget. However, if you're passionate about luxury holiday experiences, we have news for you. Cruise Critic Cruisers' Choice Awards winner Viking aims to set record for longest world cruise in the Guinness book of world records.
Ultimate World Cruise
This cruise will set sail from London's Greenwich Pier on the 31st of August and cover 55700 nautical miles. It will reportedly cover 6 continents, 51 countries and 111 ports along the way. The 8-month long journey will first cross Scandinavia, followed by Caribbean and South America. Then, the cruise will continue on to South Pacific, Australia and Asia before returning to the Mediterranean and finally, Europe.
What Sets It Apart
The length of the Viking world cruise sets it apart from other around-the-world cruises. The latter typically lasts for 18-20 days. However, the Viking cruise is set to embark on a 245-day journey. Not to forget, taking any world cruise requires time and money. Most world cruises break their lengthy journeys into marketable 20 or 30-day segments, allowing passengers to embark and disembark along the way. In stark contrast, the Viking Cruise is offering two exceptionally long segments of 127 and 119 days.
Must Read: 10 Ultimate Destinations For Cruise and Boat Vacations in India
Co-Passengers On World Cruise
You will be joined by world-class guest lecturers from around the world. Viking's execs are trying to get experts in every field to aboard their world cruise. Everyone from authors and news correspondents to archaeologists and former diplomats will accompany you on this journey. This means that there will be weekly talks eminent historians and TED Talk screenings. If this doesn't excite you, we don't know what will.
Luxury Amenities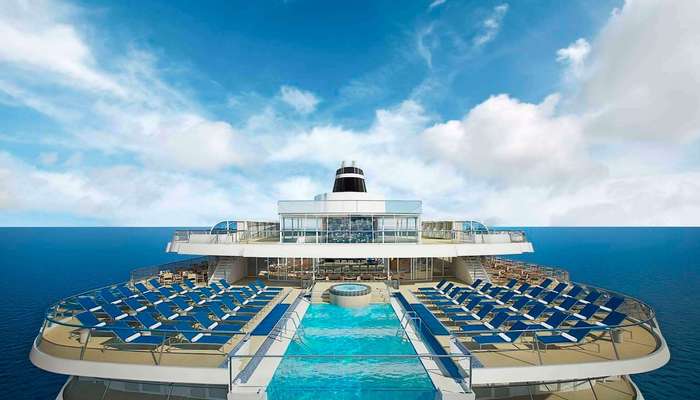 The Viking Sun offers 10 fine dining venues, including many alfresco and specialty options. All of its 465 staterooms have attached verandas. Additional luxury amenities include a swimming pool the size of a regular football field, Explorers' Lounge, libraries stocked with carefully curated stock of books, a theater, and a Nordic-inspired spa. The passengers can watch world-class performances in the in-house theater free of cost.
Suggested Read: Here's Why Singapore Cruise Tour Is An Ideal Way To Explore The Lion City On Budget In 2019!
How Much Does The Journey Cost
The world cruise costs INR 66,82,633. This includes three meals of the day, business class airfare, and a guided excursion at each stop. The passengers will stay overnight in 23 cities. The cruise is limited to passengers who are 18 years old or older. It is off-limits for kids. If you were planning to strike off your kid's name from the school rolls and home school them aboard a ship, this cruise is not for you.
Overriding Objective Of Viking Sun
Torstein Hagen, chairman of Viking was quoted as saying: "For more than 20 years we have been committed to connecting travelers to culturally immersive experiences that allow them to explore the world in comfort. Our Ultimate World Cruise is the most extensive itinerary available in the industry, nearly double the length of our previous world cruise itineraries. I am pleased to offer such a unique experience for our guests."
Further Read: Gear Up For A Cruise In 2019 To Lakshadweep With This Handy Guide
Viking aims to set a record for longest world cruise with the overriding objective of positioning the Norwegian ship as the "thinking person's cruise," thus providing an alternative to mainstream cruises. If a 245-day cruise is not your cup of tea, embark on a shorter cruise with TravelTriangle on your international trip. The best part is that you can customize your journey according to your preferences!
Comments
comments