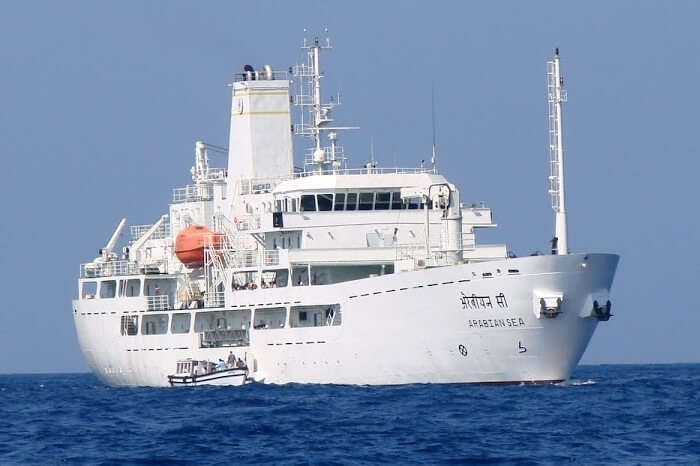 Cruise is a popular mode of transport for those who wish to reach the Lakshadweep archipelago. The fascinating group of about 1 lakh islands, located in the placid waters of the Arabian Sea, can be accessed by yachts and cruises with myriad luxury provisions. These may be government-run or privately-operated. One can board a cruise to Lakshadweep from Kochi, Beypore, Mangalore, Mumbai, and Goa.
Let us now have a look at the various options for a cruise to Lakshadweep. The list includes both government-run and private cruises.
Best Time To Take A Cruise To Lakshadweep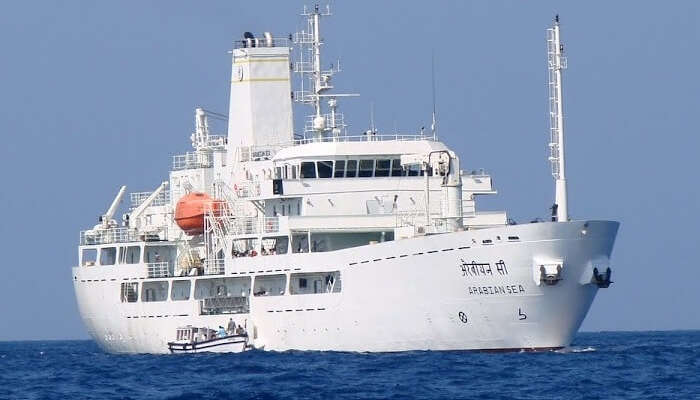 The best time to visit Lakshadweep is between October and mid-May. Monsoons in Lakshadweep begin in the later half of May and continue till late September, thereby making it difficult to reach the island group by sea. The temperature remains between 22° C and 36° C; perfect for adventures like surfing, swimming, canoeing, snorkeling, scuba diving, water skiing, and kayaking.
Best Options For A Cruise To Lakshadweep
So, while you're still planning to visit the charming land of Lakshadweep, make sure you choose from the following options and decide accordingly. Check it out.
1. Government-Run Cruises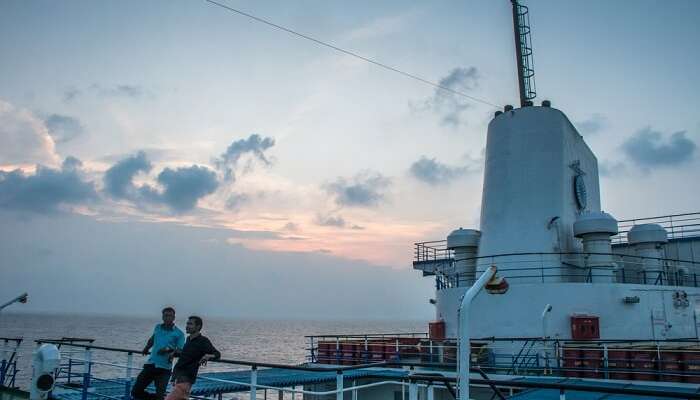 A number of government-run cruises to Lakshadweep operate from Cochin. These ships can accommodate more than 650 passengers. They are comfortable and provide a variety of rooms. These include AC Deluxe-class rooms with 2-berth cabins, AC first-class rooms with 4-berth cabins, and AC tourist-class rooms with seating arrangements. These ships are provided with basic facilities, such as the cafeteria, snack bars, lounge, and video shows. Medical facilities with doctor-on-call are also provided. Kochi to Lakshadweep ship price starts from INR 2,200 as far as a second class, 4 berth cabin in MV Kavaratti is concerned.
Ships that cruise to Lakshadweep from Kochi: MV Kavaratti, Lakshadweep Sea ship, Arabian Sea ship, MV Tipu Sultan, MV Bharat Seema, and MV Amindivi
Note: Located close to Kochi is Beypore. M.V.Dweep Setu is exclusively operating from Beypore Port to Lakshadweep islands.
Time taken to reach Lakshadweep: A cruise to Lakshadweep from Cochin takes anything between 14 and 20 hours.
Must Read: 6 Best Beaches In Lakshadweep That Will Blow You Away
2. Privately-Operated Cruises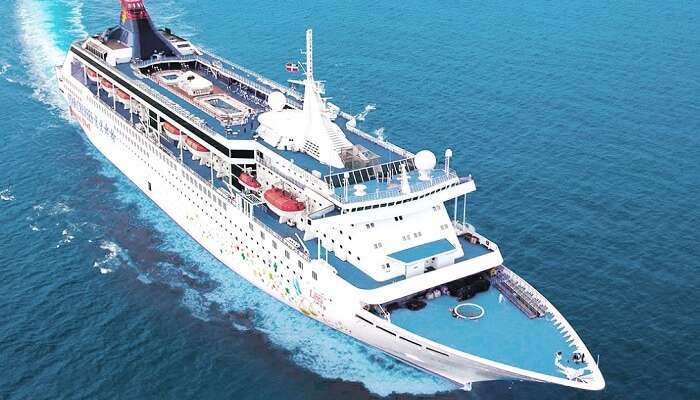 In addition to the various government-run cruises, a number of private operators run ships that occasionally sail to Lakshadweep from various Indian port cities such as Mumbai and Panaji. Of these, Star Cruises & Indian Ocean Cruises are the most popular. However, lately, the number of private cruises have been declining. It won't be a surprise if you do not find a single private cruise to Lakshadweep. Nonetheless, it is worthwhile to mention the past cruises for Lakshadweep.
Super Star Libra: The Super Star Libra is is run by a private-operator of cruises in Asia-Pacific – 'Star Cruises'. The cruise boasts of deluxe rooms, first-class rooms, and tourist rooms. Dishes from Indian & Continental cuisines are served on board. Other on-board facilities include swimming pool, Jacuzzi, casino, and discotheque. The luxe passenger ship has a capacity of over 1,400 passengers. However, it is not a regular cruise to Lakshadweep from Mumbai. You will have to check the website for Star Cruises (India) for itineraries if any.
MS Ocean Odyssey: The MS Ocean Odyssey is a private cruise operated by the 'Indian Ocean Cruises'. In the past, it has served as a cruise to Lakshadweep from Goa. The private carrier has a capacity of 250 passengers.
Suggested Read: Best Landscapes In India: Surreal To The Core!
Islands Covered In A Cruise Trip To Lakshadweep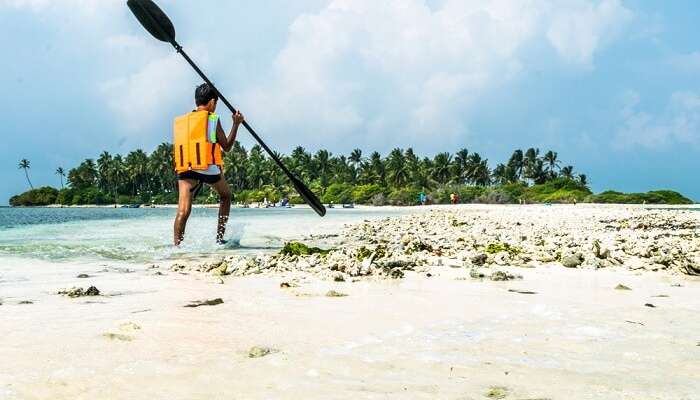 A cruise trip to Lakshadweep includes a visit to some of the most popular islands in Lakshadweep. These include Bangaram, Minicoy, Kavaratti, Kalpeni, Agatti, and Kadmat. Each of these islands has its own specialty. And they are so beautiful & so less frequented that you'll be inspired to go for a honeymoon in Lakshadweep.
However, not all of them are included in all the packages. The number of islands included in your package depends upon the cost of the package and the duration of your cruise trip to Lakshadweep islands.
Suggested Read: 15 Majestic Places To Visit In South India In August That Bring Out The Best Of Monsoons!
Tariff For A Cruise To Lakshadweep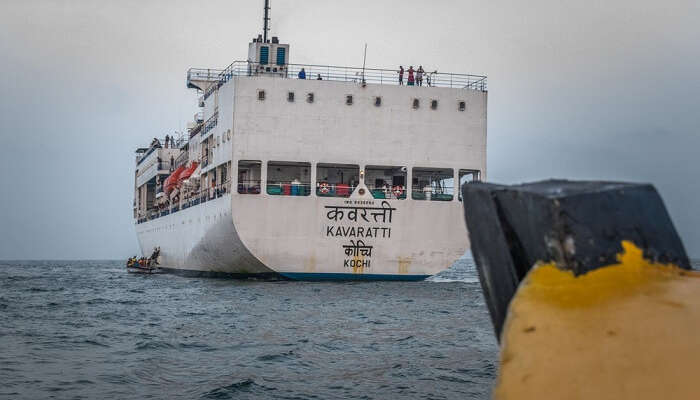 A 5D/4N cruise trip to Lakshadweep from Kochi costs around INR 15,000, inclusive of taxes. This cost, however, doesn't include the costs of water sports. A complete list of fares of the cruises to Lakshadweep that are operated by the government can be found on the website of Lakshadweep Cruise Tourism. The costs will vary depending upon the type of room on cruise, hotel, a number of destinations covered, number of days, and the city of departure.
The Society for Promotion of Nature Tourism and Sports, a society under Lakshadweep Administration, provides a plethora of packages for the island group.
Entry Permit To Lakshadweep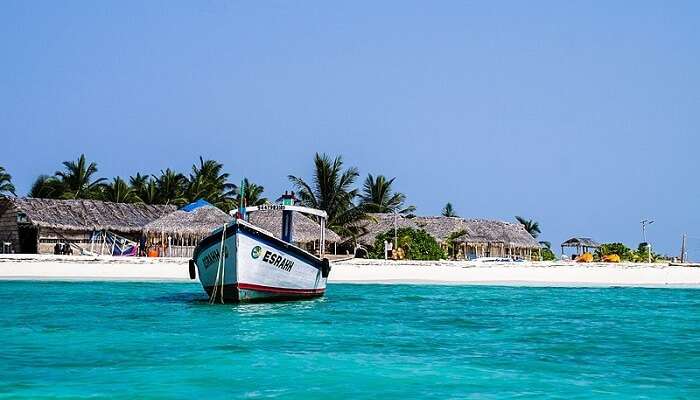 If you wish to travel to this charming land, make sure you acquire the entry permit from the administrator of Lakshadweep. Indians can visit the islands freely while the permit for foreigners provides them access to only a limited places such as, Kadmat, International tourist resort of Bangaram and Agatti. You can easily get this permit via your travel agent.
The cost of an application is INR 50, which has to be submitted in cash to the administration office. The application form has to be submitted within 24 hours of arrival on the land.
Further Read: 5 Irresistible Lakshadweep Resorts
So, in case you're planning a trip to Lakshadweep, skip the flight, search for the best cruise to Lakshadweep and take the cruise instead; at least for side of your journey. Also, since most cruises operate from Kochi, it wouldn't be a bad idea to book a Kerala package alongside.
Frequently Asked Questions Cruise To Lakshadweep
Q. Which is the best island in Lakshadweep?
A. Kavaratti island and Kalpeni island are some of the best islands in Lakshadweep.
Q. Is it safe to visit Lakshadweep?
A. Yes, it is absolutely safe to visit Lakshadweep but only via a permit.
Q. Is passport needed for Lakshadweep?
A. Passport is only required in the case of foreigners as Indians can get the permit via the other proper documents.
Q. How can I go to Lakshadweep by train?
A. There are no direct trains to Lakshadweep.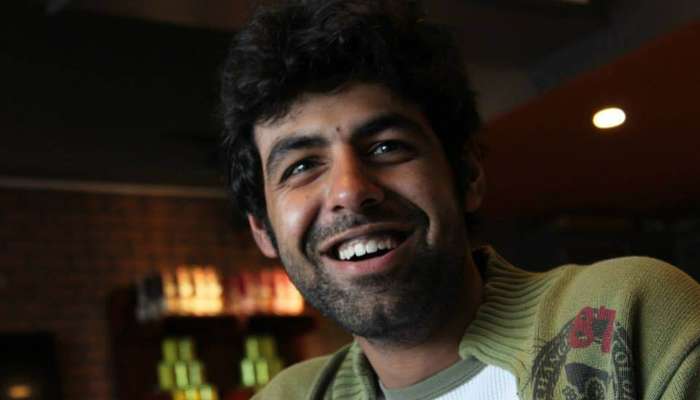 Comments
comments