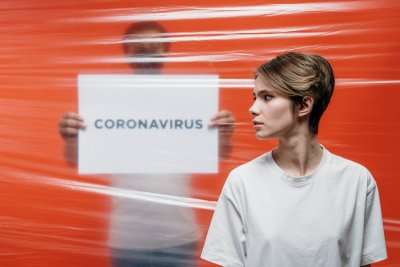 Stay Updated. Stay Aware: Know everything about COVID-19 In Less Than A Minute!
Get the latest updates on what's going around the world amidst Coronavirus Pandemic. Learn what's best to do to reduce the spread of Covid-19. Practice social distancing.
---
Tokyo Olympics Rescheduled Dates Confirmed
Alerts
The Tokyo Olympics has been rescheduled for next year amidst the Coronavirus scare. The new and confirmed dates for Olympics are July 23 to August 8. The organizers said that the opening ceremony will take place on July 23, 2021, almost exactly after one year after the games were due to start this year.
---
Kochi Super Fab Lab To Produce Low Cost Ventilators
Alerts Kochi
The Kochi Super Fab Lab has created a low-cost ventilator support which is a working prototype as of now. The company will soon send additional 100 units for approval which would be put to use later on.
---
Bhutan Increases Quarantine Period
Bhutan
https://twitter.com/PMBhutan/status/1244540680136830978
The government of Bhutan has increased the quarantine period to 21 days starting tomorrow in order to contain the limited spread of the novel Coronavirus.
---
Wuhan Shrimp Seller Identified As "Patient Zero"
Alerts
A 57-year old woman is identified as the first-ever victim of Coronavirus. The lady identified as Wei Guixian caught the infection on December 10, 2019 while at the Huanan Seafood Market. She recovered from her 'flu' after 1-month of treatment. Scientists say this could help with the research process.
---
Infection In China Drops: Zero Cases In Wuhan For 6th Day
Alerts
China has recorded a drop in the infection levels on a per-day basis. Fortunately enough, Wuhan has registered Zero cases for the 6th day. Can the world learn anything from this?
---
PM Narendra Modi Shares Fitness Video From Home: Says Stay Safe & Healthy
Alerts
https://twitter.com/narendramodi/status/1244456351180316672
---
Google Pledges To Support Corona Fight With $800 Million
Alerts
Google has promised to pump another $800 million to charities and support initiatives to lessen the impact of the pandemic. The funds would also be donated to WHO, Google Ads credits for SMBs and Google Cloud credits.
---
JSW Group Contributes 100 Crores To PM Fund
Alerts
JSW Group, a metals and mining company to contribute INR 100 cr. to the PMCARES Fund in order to support the fight against Coronavirus. The company will also convert some of its facilities into isolation wards to relieve pressure from local hospitals.
---
Indian Air Force Readies Critical Medical Supplies
Alerts
https://twitter.com/ANI/status/1244158033745174529
---
Mann Ki Baat: PM Says Strict Measures Necessary But Apologizes For Discomfort
Alerts
PM Modi came on 'Mann Ki Baat' today to address the situation. Here are some highlights:
- Tough decisions were necessary as the fight against Coronavirus is a life and death battle
- PM seeks forgiveness from country for difficult yet necessary decision
- PM applauded India and said ""fighting disease from start is a good measure""
- Humanity must unite or the virus will take over
- Urges citizens to show courage and resolve, follow ""Lakshman Rekha""
- People who did not follow quarantine are now repenting
- We should take inspiration from front-line soldiers
- PM praised sanitation, utility workers, bank staff, delivery agents and grocers
- Maintain social distance, not emotional and human distance
---
CBSE Contributes Rs 21,00,000 To PMCARES Fund
Alerts
The Central Board of Secondary Education has contributed Rs 21,00,000 to PMCARES Fund to support the Coronavirus cause. The fund is part of salaries of all the CBSE employees.
---
Everyone Entering After March 1 To Be Checked: UP CM Yogi Adityanath
Uttar Pradesh
Philanthropist and BJD MP Achyuta Samanta has taken to the streets of Bhubaneswar to distribute food. Vegetables, snacks, fruits were distributed to children and the needy.
---
Achyuta Samanta Distributes Food In Odisha
Australia
https://twitter.com/ANI/status/1244110964464553984
Philanthropist and BJD MP Achyuta Samanta has taken to the streets of Bhubaneswar to distribute food. Vegetables, snacks, fruits were distributed to children and the needy.
---
Social Distancing Slowing Infections In Australia
Australia
Australia PM Scott Morrison said that the people exercising "Social Distancing" has slowed infections in the country. The rate of new infections has halved in recent days, from 25-30% to 13-15%.
---
Tata Trusts Commits Rs 500 Crore
Mumbai
Tata Trusts has committed a sum of Rs. 500 Crore to all affected commmunities. The funds would majorly be used for Protective Equipment for medical personnel, respiratory systems and testing kits to increase per capita testing. The funds might also be used for modular treatment facilities for infected patients, knowledge management and training of health workers.
---
Here Is A List Of Government Helpline Numbers For Coronavirus
Mumbai
https://twitter.com/ANI/status/1243841940849745921
---
Indian Army Distributes Food In Jammu and Kashmir
Mumbai
https://twitter.com/ANI/status/1243842151902932992
---
Mumbai Police Arrests Three Persons with 5000 Bottles of Hand Sanitizers Illegally
Mumbai
Mumbai police has seized 5000 bottles of hand sanitizers worth Rs 2.5 Lakh in a raid in Mahim area. The godown had illegally stored the hand sanitizer bottles. Three persons have been arrested in connection with this.
---
Coal India Set To Build A 500 Bed COVID Hospital In Odisha
Odisha
Coal India has decided to build a 500 bed hospital in Odisha to deal with Coronavirus cases. The hospital will be setup overnight and all equipment to be transferred in a day to keep it prepared and ready.
---
Virologist Delivers Kit And Then A Baby Girl
Alerts
A virologist Minal Dakhave Bhosale, from MyLab Discovery is an honorable woman who supported her country in a time of need. She is responsible for developing testing kits for the Indian government in an effort to ramp up testing. Ms Bhosale also said that the kit was created in record time and can detect samples in two and a half hours. Meanwhile, she also gave birth to a baby girl but said "It was an emergency, so I took this on as a challenge, I have to serve my nation." She along with a team of 10 developed the kit.
---
India Quarantines 40,000 People Due To 1 Man
Alerts
The state of Punjab as quarantined 40,000 villagers in an effort to stop a possible transmission chain started by a Gurdwara priest who defied quarantine orders. A 70-year old man, who up until now is the only fatality in the state had a travel history of Europe. The police is keeping a close eye on the villagers.
---
China Offers To Build Makeshift Covid-19 Hospitals: India
Alerts
China has offered to build makeshift Covid-19 hospitals in case a situation like that arises. 2 hospitals with 1500 beds were built in Wuhan in a week's time to combat the rising pandemic. The a China Railway Construction Corporation would be undertaking the project if such a request is made by the Indian government.
---
Covid-19: India Prepares For Massive Screening Effort After April 14
Alerts
India, which is under the largest lockdown in the world, is readying to undertake a massive testing programme to identify COVID-19-positive cases after the 21-day period ends in a move that public health experts have been calling for. The Indian Council of Medical Research (ICMR) sought quotations earlier this week from suppliers for a million antibody kits (for screening through blood tests) and also 700,000 RNA extraction kits (the swab-based test for confirming COVID-19). As on Friday, a total of 157 laboratories were gearing up for testing — of these around 121 are government labs (109 are functioning and 12 are being operationalised) and 36 are private labs.
---
Russia Starts Shutdown After Cases Rise
Alerts
Russian president Vladimir Putin has ordered a week-long shutdown to avoid the spread of Coronavirus. Although, the country claims to have not being infected on a large scale, Putin said the shutdown is more like a "non-working week." The move has confused many citizens who are not sure about the move.
---
Dollar Sinks To Its Worst Since 1985
Alerts
Amidst all the trade-offs, dollar sinks to a new low with the Coronavirus boiling down in US. As Asian markets stabilize a little bit, a stumbling dollar are signs of a huge economic depression.
---
China To Share Data Related To Coronavirus With US
Alerts
As America is now the new epicenter of the virus, Donald Trump went for an hour long conversation with Chinese President Xi Jinping. Xi has assured full assistance and cooperation from the Chinese side regarding Covid-19. Therefore, China would be sharing all its data regarding Coronavirus with US, said Trump.
---
Bengaluru Oncologist Claims Coming Close To A Cure
Alerts
A Bengaluru-based oncologist has disclosed information about finding a cure that might be effective against the Covid-19. Dr. Vishal Rao claims that Interferon could be used to develop a cure. He, along with his team, have sent a proposal to the government citing assistance.
---
India Prepares For Stage 3 Transmission
Alerts
As cases spike, India is readily getting ready for stage 3 of Coronavirus transmission - which is the "community transmission" phase. In this phase, the source of the infection is unclear and new positive cases can no longer be traced.
---
Ports Turn Stranded Ships Away
Alerts
Cruise ships around the world are forced to stay stranded at sea as ports are not letting any passenger out and sending the ships away. One of the world-hit ships is Zaandam, which carries 10,000 passengers and is not allowed to dock in San Antonio in Chile.
---
India Considers A Larger Doctor Force
Alerts
India is considering a move to turn final-year medical students to treat Coronavirus patients. The move is aimed at decreasing the doctor-patient gap that India might face in the coming days as cases continue to increase. India is also planning to call back retired doctors to further improve the gap.
---
Indian Armed Forces Hospitals Reserved For Covid-19
Alerts
The Indian Armed Forces has ensured that 28 of its military hospitals are equipped to battle the inflow of patients and on stand-by awaiting further government orders. Armed Forces is getting prepared by the day with "Operation Namaste" being rolled out for fighting Coronavirus.
---
Lab In US Unveils Portable 5-Minute Covid-19 Test
Alerts
Abbot Laboratories is working on a portable Covid-19 test kit that gives results in as less as 5 minutes. The US Food and Drug Administration has given it emergency authorization to begin making the test available as early as next week.
---
China Reports Zero Local Transmissions
Alerts
The Chinese health ministry have not reported any locally-transmitted case of the novel Coronavirus. However, imported cases also slowed a slight decrease. The officials have still decided to restrict foreign travelers into the country as a precautionary measure.
---
Karnataka: Villagers Use Logs To Block Entry
Karnataka
Some villagers in the Sagara Taluk of Shivamogga district has put down logs of wood to avoid entry of people coming from outside.
---
Indian Railways To Use Train Coaches As Isolation Wards
Alerts
The Indian Railways has offered a solution to use the empty train coaches as isolation wards for patients. Currently, the authorities are working on a plan. Once finalized, the coaches would be disinfected and pantry cars would be used as a kitchen.
---
Uttarakhand Releases Covid-19 Control Room Numbers
Alerts
https://twitter.com/ANI/status/1243526891664896000
---
UK Health Minister Matt Hancock Tests Positive
Alerts
https://twitter.com/MattHancock/status/1243522325397622784
UK's Health Minister Matt Hancock has now tested positive for Coronavirus. The virus has spread to more than 11,000 citizens living in the UK, Prince Charles and British PM Boris Johnson. Matt has self-isolated himself since only mild symptoms were detected.
---
Facebook Launches Messenger Chatbot For Sharing Information
Advisory
Facebook has launched a chatbot to share COVID-19 information that will reach out to the Health ministry for official news, updates, and emergency helpline numbers. Available in both, Hindi and English language, users can visit the Facebook page on MyGov Corona Hub and start a chat by typing 'Get Started'.
---
People In Tripura Put "Lockdown" Barricades
Tripura
The people have put up 'lockdown barricade' at entrance of a village in Tripura. A due notice in the village declares that no one will be allowed to enter without washing hands with soap.
---
Odisha Government To Provide Under Food Security Scheme
Odisha
The state government in Odisha will provide 3 months advance PDS ration to all its beneficiaries. A total of 94 lakh beneficiaries will receive Rs 1,000 each. For the welfare of the weaker sections of the society, the CM sanctioned a Rs 2,200 cr. package.
---
Britain PM Boris Johnson Tests Positive
Odisha
https://twitter.com/BorisJohnson/status/1243496858095411200
First Prince Charles, and now Britain's Prime Minister Boris Johnson has tested positive for Coronavirus. He is in self-isolation now! It seems that the virus is spreading rapidly in UK with more than 11,000 infections.
---
Odisha: Malls, Stores, SHGs Roped In For Home Delivery
Odisha
The civic bodies in Odisha have roped shopping malls, stores and self-help groups (SHGs) to ensure doorstep delivery of essential commodities and make sure that people remain indoors.
---
Armed Forces Step Up To Battle Covid-19
Alerts
The Indian Army has taken more steps to fight the COVID-situation. Tests have been conductd at AFMC in Pune, Army R&R Hospital in Delhi, Army command hospitals in Lucknow and Udhampur and IAF command hospital in Bengaluru. Additionally, six more military hospitals are being equipped shortly with resources to begin testing.
---
Delhi Police Releases List Of 'Dangerous' Coronavirus-Related Websites
Alerts
"Delhi Police's cyber division has released a list of websites that are dangerous and you should not open.
DO NOT Open these website:
- Coronavirusstatus(dot)space
- Coronavirus-map(dot)com
- Blogcoronacl.canalcero(dot)digital
- Vaccine-coronavirus(dot)com
- Coronavirus(dot)cc
- Bestcoronavirusprotect(dot)tk
- coronavirusupdate(dot)tk
- Coronavirus(dot)zone
- Coronavirus-realtime(dot)com
- Coronavirus(dot)app
- Bgvfr.coronavirusaware(dot)xyz
- Coronavirusaware(dot)xyz
- Corona-virus(dot)healthcare
- Survivecoronavirus(dot)org
- www(dot)Survivecoronavirus(dot)org"
---
GoAir Follows IndiGo: Dedicates Crew, Aircrafts
Alerts
Domestic airline carrier GoAir has decided to offer aircraft, crew members to the govt for carrying emergency and special services. The move was initally done by IndiGo Airlines.
---
World Bank Provides Advisory To Travel And Tourism Industry
Advisory
Source: World Bank
In a time of crisis, especially for the travel, aviation and hospitality industry, the World Bank has provided some tips and advisory. With the billion dollar industry, currently dealing in losses, the World Bank believes these tips will keep the industry afloat for a longer time.
---
Engineering Students Create District-Wise Covid-19 Tracker
Alerts
Engineering students, under faculty guidance at Mahindra Ecole Centrale College of Engineering have developed India's first live district-wise tracker to detect Covid-19. The app named "CovidIndia" is the only app that could prove helpful for people traveling within the country. It would also help authorities mobilize resources efficiently.
---
Drones To Start Disinfecting Chennai
Chennai
The Chennai Corporation has conducted trials on drones to disinfect inaccessible and congested neighborhoods in the city. Developed by the Abdul Kalam Advanced UAV Research Center in the Anna University, each drone can spray disinfectants over a large area - up to 2 lakh square meters when deployed.
---
Hima Das Donates 1-Month's Salary To Assam
Assam
Indian sprinter Hima Das has donated her one month's salary to the government of Assam. Das has joined a growing list of sports personalities, including wrestler Bajrang Punia, shuttler P V Sindhu, and BCCI President Sourav Ganguly.
---
Uttarakhand To Distribute Food Packets
Uttarakhand
Amit Negi, the Disaster Management Secretary has directed District Magistrates to prepare a list and distribute food packets among the elderly, pregnant women and daily wage labourers.
---
RBI Steps Up To Assist Banks
Alerts
The Reserve Bank of India has decided to inject Rs 3.74 trillion into the system to keep the banks afloat. The Cash Reserve Ratio has been cut by 100 bps. The Indian banking system is and would continue to be safe & sound, assures RBI governor, Shaktikanta Das.
---
Bengal Hotels Set Up Quarantine Units
West Bengal
A total of 31 hotels in West Bengal have set up quarantine facilities. All citizens who have been advised to stay under quarantine can use the "pay-and-use rooms" provided by the hotels.
---
Auto Drivers In Bengaluru Turn Into Delivery Boys
Bengaluru
https://twitter.com/TWUIndia/status/1242053151341117441
To help with the Corona crisis, now, auto drivers in Bengaluru have turned into delivery agents delivering basic essentials such as groceries and medicines to people.
---
Ramayana To Start Retelecasting On DD National
Alerts
On public demand, popular show 'Ramayana' would be retelecasted starting Saturday, March 28 on DD National. One episode would be telecasted in the morning from 9 am to 10 am while another in the evening, from 9 pm to 10 pm: Minister Information & Broadcasting Prakash Javadekar said.
---
Health Workers In Rajasthan's Bhilwara District Keep Spirits Up
Rajasthan
https://twitter.com/ANI/status/1243337172670910464
---
Indian Air Force Creates 9 Quarantine Facilities
Alerts
To combat the outbreak of novel coronavirus, the IAF said it has created 9 quarantine facilities with a capacity of 200 -300 personnel each at its nodal bases across the country. The IAF has also launched a 24x7 helpline cell at the IAF Headquarters and various command headquarters for instant communication.
---
More Private Labs Approved By ICMR
Alerts
The number of private labs for Coronavirus have increased in accordance with approval by ICMR. the total number of private facilities for testing has increased to 29 from 12. Labs are present in Delhi (4), Gujarat (3), Haryana (3), Tamil Nadu (3), Maharasthra (9), Telangana (4), West Bengal (1) and Karnataka (2).
---
Holiest Site Of Christianity Closed Amid Covid-19 Fears
Jerusalem
Jerusalem's sacred Church of the Holy Sepulchre shut its doors on Wednesday in order to tighten its restrictions amidst the coronavirus pandemic. Located in Israel, the church is believed to be the site where Christ was crucified, buried, and later resurrected.
---
IAF To Fly Medical Supplies, Doctors To Leh
Leh
Indian Air Force will fly a team of doctors and medical supplies to Leh and will bring back samples for testing in the laboratories in Delhi and Chandigarh.
---
Police In Kerala Start Kitchens To Feed Homeless
Kerala
Police in the capital city, Thiruvananthapuram, in association with a few NGOs have started kitchens to feed the homeless. Steps like these will help curb the barriers on Corona transmission in the city, said an official.
---
Senior Citizens In Uttarakhand To Get Doorstep Delivery
Uttarakhand
The district magistrates in Uttarakhand were asked to ensure doorstep delivery of essentials to all senior citizens, the sick and helpless during the 21-day lockdown. Orders are also to advertise the contact details PDS distributors and nodal officers in their area for proactive communication.
---
Odisha To Set Up India's Largest Covid-19 Hospital
Odisha
https://twitter.com/ANI/status/1243112548473245697
---
Ayushmann Khurrana Pens A Beautiful Poem During Self-Isolation
Trending
https://www.instagram.com/p/B-KMm-yDedy/
---
Supplyco Kochi Partners With Zomato To Start Online Food Delivery From March 27
Kochi
The Kerala State Civil Supplies Corporation or Supplyco will start delivering essential food products online in Kochi within 8 kms of Gandhi Nagar area from from March 27. Zomato has signed a contract for the delivery.
---
Uttrakhand Government Has Started A Helpline Service For People
Uttarakhand
https://twitter.com/ANI/status/1243107752714440705
---
5 Apps That Make Social Distancing Fun!
Trending
While public health and everyone's is of utmost priority at the moment, know how you can still be in touch with your friends, family, and loved ones while practicing social distancing at the same time with the help of these apps. Read more
---
31 Kolkata Hotels Set Up Quarantine Facilities
Alerts Kolkata
Hotels near Rajarhat and New Town areas in Kolkata have set up quarantine facilities amidst the coronavirus pandemic after the resquest from the Bengal government. People who have been asked to remain in isolation for 14 days can utilize "pay and use quarantine" facilties at these hotels that are equipped with all the necessary faciltiies in accordance with the protocols set by the health department.
---
Nagaland: Petrol Pumps Open On Alternate Days, Grocery Shops 4 Hours Daily
Alerts Nagaland
The petrol pumps in Nagaland will remain open on alternate days during 21-day nationwide lockdown to encourage people to stay indoors. The grocery shops will remain open daily for 4 hours as directed by the state authorities.
---
The Viral Video Of Doctors Singing Will Melt Your Heart
Trending
https://twitter.com/DDNewslive/status/1243010550814191616
---
FM Nirmala Sitharaman Announces Rs 1.7 Lakh Crore Relief Package For Poor
India
"FM Nirmala Sitharaman has announced a slew of measures to deal with the economic distress caused due to Coronavirus. Here are some highlights:
- PM Gareeb Kalyan Scheme will entail Rs 1.7 lakh crore
- This includes cash transfer and food security
- Rs 50 Lakh insurance cover for government workers, paramedics, doctors and all personnel working with COVID-19 patients
- 5 kg rice/wheat to each gareeb for next three months for free
- Rs 2,000 for each farmer to benefit a total of 8.70 crore kissans
- Rs 500 per month for the next three months for women Han Dhan Account Holders
- All women under Ujjwala scheme to be given free cylinders for the next three months
- MGNREGA wages to be increased, Hike of Rs 2,000 per worker"
---
Spicejet To Convert Booked Tickets To Credit
India
To provide relief to its customers,Spicejet has announced that tickets booked between March 25 to March 31 will automatically get cancelled. The airline will convert them to credits with a validity of 1 year. The booking has to be done by the name of the same person and can be availed anytime during the year!
---
AirIndia To Operate Relief Flight To Tel Aviv
India
AirIndia will run a special relief flight to Tel Aviv for Israeli nationals who are stranded in India affter visa and travel restrictions on foreign citizens.
---
Special Spicejet Flight To Bring Indians To Delhi
Jodhpur
142 Indian nationals who were brought back from Iran and placed in quarantine in Jodhpur will be flying to Delhi in a special Spicejet flight. A special Boeing 737 will be deployed as per the government of India's request to facilitate transportation of people.
---
Jharkhand Will Provide 2 Months Ration In Advance
Jharkhand
Hemant Soren, Chief Minister of Jharkhand said his government has decided to provide 2 months of ration in advance to the users of public distribution system. The government has stepped up in order to curb the movement of people and avoid panic following lockdown.
---
Lucknow Jail Inmates Start Mask Production
Lucknow
At a time when humanity is at risk, now UP jails are trying to ramp up efforts in their fight against Coronavirus. The inmates at district jails of Barabanki and Adarsh Karaga in Lucknow have started producing face mask.
---
Apple Follows Samsung: To Temporarily Halt Production
India
Apple has temporarily halted production in India amidst the 21-day lockdown. Apple's manufacturing partners including Wistron and Foxconn have temporarily closed production keeping safety of workers and to comply with government's decision.
---
M&M Helping Ventilator Manufacturer To Scale Up
India
Pawan Goenka, MD of Mahindra & Mahindra said the company is partnering with 2 public sector units to assist an existing manufacturer of high-spec ventilators in simplifying and scaling up production capacity.
---
Russia To Ban International Flights From March 27
Russia
In view of the rising cases in Russia, the government has ordered the aviation ministry to suspend all international charter flights to Russia from March 27.
---
Sourav Ganguly Donates Rice Worth 50 Lakhs
West Bengal
BCCI chief and former cricketer Sourav Ganguly has donated Lal Baba Rice worth 50 lakhs to the state. The government applauded the effort and said it would be used to feed people put in government schools for safety and security.
---
Sugar Mill In Up To Sanitise 75 Nearby Villages
Uttar Pradesh
A sugar mill in the Shamli district of Uttar Pradesh will be sanitising nearly 75 villages to prevent the spread of coronavirus, as said by an official Thursday. The Doab Sugar Mill has also vowed to provide free food to its employees who are engaged in the fight against Coronavirus, said R B Khokhar, chief operating officer of the mill.
---
No Disruption In Vegetables And Essential Items In Srinagar
Srinagar
Traders in Srinagar are not facing any issues regarding suppply. Despite the lockdown due to coronavirus, the fruit and vegetable markets in Srinagar have not taken any hit. The people residing in the region are able to buy essential commodities without any hassle .
---
Amul To Home Deliver Tetra Packs In Ahmedabad
Ahmedabad
In a joint effort with district administration, Amul MD RS Sodhi has announced that it will deliver tetra packs of milk to the homes in Ahmedabad during the crisis of coronavirus. All its units in the country are operational and allowed to procure milk from the village cooperative societies.
---
Download Free Books From NBT Website
India
To encourage the habit of reading among the citizens during #21DayLockdown, the National Book trust (NBT) has launched #StayHomeIndiaWithBooks initiative wherein it will provide its select and best-titled books for free download on its website.
---
Collection At Toll Plazas Suspended Across India
India
Keeping in the health of toll plaza workers and spread of coronavirus, Road Transport and Highways Minister Nitin Gadkari announced on Wednesday to temporarily suspend the collection of toll at all national highways.
---
People In Shimla Practice Social Distancing
Shimla
https://twitter.com/ANI/status/1243031070309666817
---
US Senate Passes $2 Tn Relief Package As Economy Takes A Hit
Alerts USA
As more than one million report losing their jobs during the coronavirus pandemic crisis, US Senate has passed a historical $2 trillion relief package to safeguard its citizens against coronavirus and dropping economy. The bill would provide up to $1,200 in direct relief for American adults, create a $500bn lending program for businesses, cities and states and $367bn fund for small businesses. The plan also provides $130bn to hospitals, and expands unemployment insurance.
---
What's Open During National Lockdown?
Alerts India
Here is a list of what remains open during the 21-day lockdown:
Chemist shops & pharmacies
Grocery shops
Newspaper services
Here is what remains shut:
Theatres
Malls
Cab services
Private buses
metro services
E-rickshaws
weekly markets factories & godowns
Private offices
Interstate bus,
Schools
Religious places
Guided group tours
Construction activities
Flights
Shops selling non-essential good
Read more