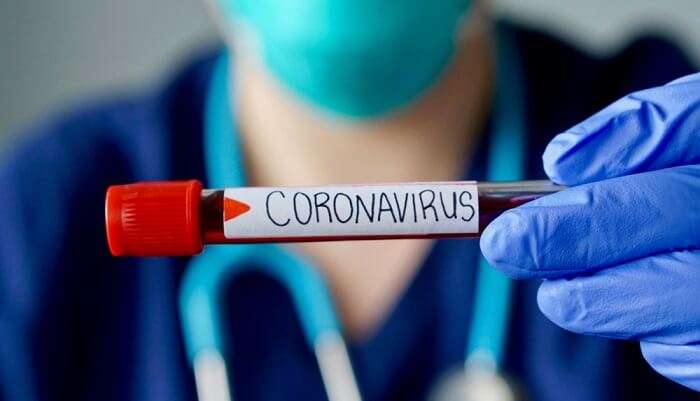 Stay Updated. Stay Aware: Know everything about COVID-19 In Less Than A Minute!
Get the latest updates on what's going around the world amidst Coronavirus Pandemic. Learn what's best to do to reduce the spread of Covid-19. Practice social distancing.
---
Remdesivir Shows Significant Fight Against Covid-19
Alerts
The drug remdesivir developed by Gilead Sciences has shown tremendous impact over Corona patients. Early clinical trials show that it helped patients recover 31% faster than normal. Anthony Fauci calls the drug 'highly significant'.
---
Free Flu Clinic In Jammu
Jammu
Jammu and Kashmir: A Flu Clinic has started in District Hospital in Ganderbal as part of precautionary measure amid #COVID19 outbreak. Shafqat Iqbal, Deputy Commissioner says,"It is a free clinic which began from y'day. People are screened here for any #COVID19 related symptoms". pic.twitter.com/WbnXzNlZgF

— ANI (@ANI) April 30, 2020
A free flu clinic has been built in Ganderbal as a precaution against Covid-19.
---
10 Out Of 11 Districts Green: Meghalaya
Meghalaya
Meghalaya has declared 10 out of the total 11 districts to be green. The government has also allowed inter-district movement within these districts.
---
Drug For Covid-19 In 2 Months
Ahmedabad
Gujarat-based Cadila Pharmaceuticals has revealed a drug for Covid-19 that could be available in the next 2 months. After trials, the Cadila immunomodulator called Sepsivac has helped 4 critically-ill patients in the trial. After further testing in conjunction with Council of Scientific and Industrial Research, the drug will be put to mass use.
---
Australia Ramps Up Testing
Australia
In a country which has kept the infections at bay will be testing even more. Health minister Greg Hunt has confirmed that testing will be ramped up in order to make sure that the virus has been defeated.
---
Only Streamed Films Eligible For Oscars 2021
Alerts
The Academy of Motion Picture Arts and Sciences will only allow streamed films to be chosen for the prestigious awards. In a first, this has been the direct consequence of Covid-19 on the entertainment industry.
---
Australia Opens Beaches And House Visits
Australia
As the virus spread at snail's pace in Australia, the country has decided to open its beaches and encourage houses visits as part of easing lockdown.
---
Brazil And Russia Emerging Virus Epicentre
Alerts
A report by the WHO has verified that doubling rates in Brazil and Russia have been as low as 2 days. It also said that these 2 countries are becoming the next epicentre for Covid-19.
---
Beijing Shuts Covid Hospital
Beijing
As the cases have dropped in Beijing, the authorities have decided to shut the covid-special hospital. The Beijing to shut coronavirus special hospital which was also used as a special hospital during SARS outbreak in 2003 has been shut.
---
No Case In 80 Districts: Harsh Vardhan
Alerts
No fresh case of the novel coronavirus has been reported in 80 districts since last 7 days, according to a press briefing by Health Minister Harsh Vardhan.
---
Thiruvananthapuram Removed From Hotspot
Thiruvananthapuram
The capital city of Kerala, Thiruvananthapuram has been converted into a green zone after cases dropped significantly.
---
Cops Turn Samaritans In Kerala
Kerala
One of the most successful states handling Covid-19 maturely, Kerala, has indeed been blessed with good hearts. The police in the state are helping with delivery of items including cakes, oxygen cylinder and giving cheer to people battered in the crisis.
---
Researchers Develop Molecule For Treatment
Alerts
Researchers From Shiv Nadar University in Greater Noida have developed a molecule with potential to treat Covid-19. The research is awaiting patent and then will go forward for clinical and animal trials.
---
Indore Starts Plasma Therapy
Indore
Trials for plasma therapy to treat Coronavirus was pretty successful in Delhi. The same is now being done in Indore. A private hospital in the city will start trials from tomorrow.
---
Goa Also Wants To Continue Lockdown
Goa
Goa chief minister Pramod Sawant would write a letter to PM saying the lockdown should continue. He would also write about not continuing rail and flights in the state.
---
New Zealand Eases Restrictions
New Zealand
New Zealand CM Jacinda Ardern has decided to ease the lockdown restrictions in the country. She said the country has done enough to combat the virus spread. So, after 5 weeks of Level Four restrictions, the country will go down into Level Three restrictions.
---
Meghalaya CM Wants Lockdown To Continue
Alerts
At the video conference called by the Hon'ble PM @narendramodi ji and Hon'ble Home Minister, @AmitShah ji. We have mooted to continue with the lockdown post May 3rd with relaxation on activities in Green Zones or Non-Covid affected districts in #Meghalaya.#CovidUpdates pic.twitter.com/rMrS6j3cPP

— Conrad Sangma (@SangmaConrad) April 27, 2020
---
Total Lockdown Announced In Parts Of Tamil Nadu
Tamil Nadu
The Tamil Nadu government has decided to completely lockdown in Chennai, Coimbatore, Madurai, Salem and Tirupur corporations. Chief Minister Edappadi K Palaniswami announced in a press release.
---
IIT Professor Develops 5 Second Covid-19 Detection Test
Roorkee
An IIT Roorkee Professor has developed a software for detecting Covid-19 in patients usingan X-Ray scan. It only takes 5 minutes to provide results whether the suspected person is a Covid-199 carrier or not. It toook him 40 days to develop the software that will reduce the test of costing and risk of exposure to healthcare professionals.
---
South Korea Tracks People Under Quarantine Electronically
South Korea
The South Korea administration will keep a track of people who have been ordered to follow strict home-quarantine with the help of electronic wrists bands. These bands will keep a track of their whereabouts. those who refuse to wear the band will be sent to shelters.
---
Char Dham Temples To Reopen
Uttarakhand
Char Dham Temples To Reopen Char Dham temples of Gangotri, Yamunotri and Kedarnath will be opened in a low-key ceremony amidst the coronavirus pandemic. It is an important inaugural event that takes place in summer after the temples are closed during the long winter season. However, no pilgrims will be allowed to enter to avoid spreading of the virus.
---
Remdesivir Fails In Human Trial
World
The much anticipated drug, Remdesivir for treatment of coronavirus has failed human trials. The drug developed by Gilead Sciences was a lead against the virus but has failed the first set of trial.
---
Now Tripura Is Corona-Free
Tripura
Good news related to corona is coming in phases as Tripura, a state in the north-eastern part of India has zero cases. The second patient in the state has tested negative after repeated tests.
---
2 Districts In J&K Become Corona-Free
Jammu & Kashmir
2 districts, Kishtwar and Pulwama become coronavirus-free as all patients in the region have recovered. It seems J&K has managed to effectively slow the virus with effective measures like tracing, testing and treatment
UK To Test Actual Spread
United Kingdom
United Kingdom will be testing 20,000 random households to check the prevalence of the virus within the general population. This is an effort to see the level of community spread in UK.
---
New Zealand Reports Only 3 New Cases
New Zealand
The downward slump in New Zealand's infection rate continues to be observed. The country has reported only 3 new infections taking the total infected tally to 1451.
---
Sikkim To Cancel Mansarovar Yatra
Sikkim
The Kailash Mansarovar Yatra will not be taking place this year due to the coronavirus outbreak, Sikkim Tourism Minister B S Panth said. Border trade between India and China through the Nathula pass will also not take place.
---
Spelling Bee Cancelled For First Time
Alerts
The prestigious spelling bee tournament has officially been cancelled for the first time since World War 2. The event has now been rescheduled to June 1, 2021.
---
Contamination Sources Traced In J&K
J&K
Division Commissioner of Kashmir in a new press release has claimed that all contamination sources of the infected have been traced. The government is keeping surveillance on them 24×7. The statement also claimed that this might help in curbing the spread in J&K.
---
Sydney's Bondi Beach Will Partially Reopen Next Week
Sydney
Australia will partially open its most popular beach in Sydney from April 28 onwards. The beach will be open to locals from 7 Am to 5 PM on weekdays. However, land activities like jogging, sunbathing, and gathering will be prohibited.
---
Delhi-Gautam Budh Nagar/Noida Border Closed
Delhi
Delhi: Long queue of vehicles seen on DND Flyway as Police personnel check passes of people commuting through the route. Delhi-Gautam Budh Nagar/Noida border has been completely closed, with certain exceptions, by Gautam Budh Nagar admn as a preventive measure against #COVID19. pic.twitter.com/Wx0qv7l6UR

— ANI (@ANI) April 22, 2020
---
IIT Roorkee Develops Portable Covid-19 Booth
Uttarakhand
A team of researchers led by Professor Soumitra Satapathi of IIT (Indian Institute of Technology) Roorkee has developed a portable #COVID19 screening booth in collaboration with the Roorkee Nagar Nigam for sample collection of the suspects: IIT Roorkee #Uttarakhand pic.twitter.com/bPoD9p1JO2

— ANI (@ANI) April 22, 2020
---
Potential Covid-19 Vaccine To Be Tested
World
A potential vaccine for Covid-19 developed by researchers at Oxford is going to be tested on people this week. Lead scientist Sarah Gilbert said in a statement. She believes if the vaccine shows the right results, then it could be available as early as September for public.
---
No New Infections In Goa
Goa
Goa is the first state in the country to go corona-free as the 7th patient recovered. However, the state government is still keeping the areas under lockdown with regular surveillance.
---
Australia Government Eases Restrictions
Australia
Australia is on the road to recovery with very few new coronavirus infections. The hospitals will resume many elective surgeries and schools will be reopened for more children. Prime Minister Scott Morrison said on Tuesday that Australia could relax some more restrictions from next week.
---
MHA Has Issued Data Related To Doubling Rates
India
Here is a snapshot of the data released by MHA related to doubling of Covid-19 cases in states:
– Delhi: 8.5 days
– Karnataka: 9.2 days
– Telangana: 9.4 days
– Andhra Pradesh: 10.6 days
– Andaman & Nicobar: 20.1 days
– Haryana: 21 days
– Himachal Pradesh: 24.5 days
– Chandigarh: 25.4 days
– Odisha: 39.8 days
– Kerala: 72.2 days
---
Indonesia Bans Ramadan Mass Exodus
Indonesia
Indonesia, one of the biggest Muslim-dominated countries has banned the Mass Exodus tradition followed during Ramadan to curb virus spread. Indonesia has around 6,700 active infections with around 750 recovered patients.
---
Patients Responding Well To Plasma Therapy
Alerts
Multiple patients in Delhi have started to see a positive impact on their health as doctors are trying the "Convalescent Plasma Therapy." Doctors agreed that this is not a treatment but a good preventive measure. Other states like Kerala and Karnataka are already using this method. While states like Punjab have already written to the ICMR for plasma therapy approval.
---
Flights Suspended Till May 3
Alerts
Since some airlines didn't heed our advisory&opened bookings&started collecting money from flyers,a directive was issued to them on 19Apr restraining them from doing so. They were also informed that they'll be given sufficient notice&time to commence bookings: Hardeep Singh Puri pic.twitter.com/NwkKQJoP0z

— ANI (@ANI) April 20, 2020
---
Manipur Becomes Coronavirus-Free
Manipur
I am glad to share that Manipur is now Corona free. Both patients have fully recovered and have tested negative. There are no fresh cases of the virus in the state: Manipur CM N Biren Singh pic.twitter.com/5d9xR7kg8g

— ANI (@ANI) April 20, 2020
---
New Zealand Extends Lockdown For A Few Days
New Zealand
New Zealand Prime Minister Jacinda Ardern has decided to extend the lockdown for five more days till next Monday. The Level 4 lockdown was supposed to end on Wednesday earlier. 1440 coronavirus cases have been reported in the country so far. Of those, 12 have died and 974 have recovered.
---
Germany Relaxes Covid-19 Lockdwon Measures
Germany
Germany is all set to reopen its economy after a long period of ockdown. The situation seems to be under control and the number of new cases are in decline. Europe's largest economic zone, Germany will be the first to methodically reopen its economy.
---
High Quality Cloth Developed To Make N-99 Masks
Trending
Ahmedabad Textile Industrys Research Association (ATIRA) in collaboration with Defence Research & Development Organization has produced a high-quality cloth for N-99 masks with 99% filteration rate, highest among all the masks available in India. ATIRA will produce 5 lakh N-99 masks for India.
---
Toll Collection Resumes On National Highways
Alerts
Toll collection will be resumed from April 20 onwards under the goverment directives across the country. Central Governmnet had suspended operations following the directives by the Ministry of Affairs in the wake of coronavirus.
---
Lockdown To Be Eased In Non-Containment Zones From Today
Alerts
Those areas that do no come under the radar of Covid-19 hotspots will be given relaxation from April 20. These exemptions include agricultural acivity, employment opportunities for daily wage earners, health services, and continuation of supply of essential goods.
---
Uber Teams Up With MedLife To Provide Supplies
Alerts
Uber has teamed up with MedLife to deliver medical supplies in five Indian cities. These cities include Kolkata, Hyderabad, Jaipur, Lucknow and Pune. Customers would be able to get access to prescription and other over-the-counter medicines,
---
New Portable UV Racket Designed
Alerts
A new portable UV racket has been designed that can disinfect surfaces just by waving. You can disinfect anything from from groceries, e-commerce packets, keys, currency notes to vehicles.
---
IIT Ropar Designs 'WardBot' To Deliver Food
Punjab
A robot named "WardBot" has been designed to deliver food and medicines to patients. There is no human intervention required in the room.
---
Karnataka Scales Up Covid-19 Tests
Karnataka
Karnataka government has scaled up the number of coronavirus tests done in a day by five times. Karnataka wants to ramp up testing in order to flatten the curve which is currently moving up in a slow manner.
---
RBI Announces Second Stimulus Package
Alerts
The Reserve Bank Of India has announced the second stimulus package for India. Here are some highlights:
– Rs 50,000 crore to help SMEs
– Special refinance packages for SIDBI & NABARD
– Fixed reverse repo rate cut by 25 BPS
– Moratorium period has now been excluded from NPA classification
– Under WMA, states' borrowing limit increased to 60%
---
India To Supply Hydroxychloroquine To 55 Countries
Alerts
Indian would be supplying Hydroxychloroquine to 55 other nations including neighbors Sri Lanka, Bhutan, Bangladesh, Nepal, Afghanistan, Maldives and Myanmar. The drug would also be to nations in Africa, South America, Europe and Central Asia.
---
11/11 For Andaman And Nicobar Islands
Andaman
In an awesome positive news for the Andaman and Nicobar Islands, all 11 patients from Andaman and Nicobar Islands have recovered. Out of these 10 were part of "Special Operations" and 1 came in contact with the the 8th victim. Officially, Andaman and Nicobar Islands is free of Coronavirus as of now.
---
E-Commerce Can Sell Electronics From April 20
India
Mobile phones, refrigerators, televisions, laptops, and other stationery items would be sold on e-commerce platforms like Snapdeal, Flipkart and Amazon from April 20.
---
China Supplies 650,000 Medical Kits To India
India
China on Thursday dispatched 650,000 coronavirus medical kits to India to help fight the COVID-19 pandemic, Indian Ambassador to Beijing Vikram Misri said. Over two million test kits being procured from China will be sent to India in the next 15 days, he told PTI.
---
NIT Researchers Create A Disinfection Chamber From An Old Fridge
Trending
Karnataka: Dr. Arun M Isloor,head of Chemistry Department, National Institute of Technology Karnataka (NITK), Surathkal, along with research scholar Syed Ibrahim developed a disinfection chamber out of an old fridge.Dr.Arun M Isloor says,"we have named this as ZERO-COV." #COVID19 pic.twitter.com/mLgLOv38Uz

— ANI (@ANI) April 16, 2020
---
A Remote Controlled Robot "Co-Bot" Provides Food To Patients
Trending
Jharkhand: A remote-controlled robot 'Co-Bot' has been developed in West Singhbhum district's Chaibasa, under supervision of District Deputy Development Commissioner (DDC), Aditya Ranjan to provide food & medicine to patients without human intervention, amid #CoronavirusPandemic. pic.twitter.com/FGNe8L2CRc

— ANI (@ANI) April 16, 2020
---
---
India To Sell Hydroxychloroquine To Malaysia
Alerts
The anti-malarial drug, hydroxychloroquine would be sold to Malaysia for treating Coronavirus. Being the largest producer, sales have soared recently with various exports across the globe.
---
Ola Partners With BMC To Carry Medical Supplies
Mumbai
Bengaluru-based Ola has partnered with Brihanmumbai Municipal Corporation (BMC) to start medical trips across Mumbai. Ola has provided dedicated cars to BMC for every ward. Health workers and paramedical staff would be ferried across wards and their homes.
---
Indian Aviation Sector Moves 407 Tonnes Of Medical Supplies Across Nation
Trending
Over 407 tonnes of medical supplies have been transported using 227 flights till April 13. A total of 2,20,129 kilometers distance has been covered by the flights under the initiative so far, according to a release. AirIndia, Air Force, and other private carriers have been operating on war footing to help the nation in its fight against Covid-19
---
Kerala Houseboats To Be Converted Into Covid-19 Isolation Facilities
Trending
Kerala: Alappuzha District Administration has decided to convert houseboats into isolation facilities amid #COVID19 outbreak. "This would increase our bed strength by 1500 to 2000",says M Anjana, Alappuzha District Collector. pic.twitter.com/YpPViQZ6aF

— ANI (@ANI) April 15, 2020
---
Railways Cancel 39 Lakhs Tickets Booked Between April 15 & May 3
Alerts
Due to the nationwide extension of lockdown till May 03, Indian Railways will have to cancel more than 39 lakh tickets that were booked for period between April 15 and May 03. Railways have also stopped advance bookings for the time being to avoid any further cancellations.
---
What's Allowed In Lockdown 2.0 From April 20?
Alerts
Activities related to agricultural, horticultural, farming, procurement of agri products will resume.
Manufacturing units of pharmaceuticals, medical devices, construction of medical infrastructure will remain open from April 20.
Highway 'dhabas', truck repairing shops, call centres for govt activities will also resume.
Bank branches and ATM will also reopen from April 20.
Note: These exemptions are not permitted in Covid-19 hotspots.
---
MHA Revised Guidelines For Lockdown 2.0
Advisory
As the phase 2 of lockdown begins, MHA has issued revised guidelines for industries and people:
Wearing mask when stepping out of home is mandatory.
Transportation of goods without any distinction of essential and non-essential goods will be allowed.
Domestic travel remains banned till May 03.
All cinemas, malls, gyms, schools, and other socio-cultural centres will remain shut till May 03.
Some industries and manufacturing units will be allowed to function.
Taxis, cabs, and aggregrator services will remain shut till May 03.
All health services to remain functional.
---
---
Goa Might Become Green Zone By April 17
Goa
Goa CM Pramod Sawant has announced that the state will be declared "green zone" by April 17 if no more cases of Covid-19 are found in the region. Union Health Ministry has already declated South Goa as green zone. Five out of seven patients have already recovered.
---
More Than 1/3 of Medical Staff Suffer From Insomnia, Says Study
Trending
A study has revealed that more than a third of health staff in China may have suffered from insomnia during the peak of Covid-19 in China. These workers are more likely to have depression, anxiety, and stress-based trauma.
---
7 Commandments By PM Modi To Fight Covid-19
India
Here's the gist of PM Narendra Modi's address to the nation.
Take care of elders and ailing people in your home.
Respect health welfare workers.
Help and serve food to poor families.
Make your own masks at home.
Follow lockdown and social distancing norms.
Download the Aarogya Setu Mobile app for contact tracing and motivate others.
Don't lay off employees at work.
---
Lockdown Till April 20 To Be Extremely Strict
India
PM Modi also spoke about a strict phase of lockdown to be followed till April 20. Post evaluation, some areas might be allowed more essential services.
---
PM Thanks The Entire Nation
India
PM Narendra Modi has thanked the entire nation in their participation to follow the lockdown. He applauded the efforts of frontline warriors like doctors, nurses, sanitation workers, police and assured services would be delivered to the poor.
---
Lockdown Extended In India Till May 3
India
India with a population of 1.3 billion has chosen to extend the lockdown till May 3. The move comes on the backdrop of PM Narendra Modi's rapid efforts to curb the spread of the novel Coronavirus.
---
PM Narendra Modi To Address Nation At 10 AM Tomorrow
India
Prime Minister @narendramodi will address the nation at 10 AM on 14th April 2020.

— PMO India (@PMOIndia) April 13, 2020
PM Narendra Modi will address the nation tomorrow at 10 AM. The decision is likely to be regarding the extension of lockdown in India till April 30. However, there have been talks of a controlled lockdown in which some factories and industries will function to boost economic growth.
---
Tokyo Airport Provides Cardboard Beds For Passengers
Tokyo
An area at Tokyo airport has been dedicated for the international passengers who cannot afford the government-mandated quarantine in hotels as they await their coronavirus test results. Makeshift beds using cardboard have been provided to these passengers where they can take shelter meanwhile.
---
Thailand's Most Popular Island Goes Into Lockdown
Thailand
Thailand's most beloved island destination, Phuket has gone into lockdown to stop the surge in the number of coronavirus cases. All beaches have been closed, a curfew is in place, and people are ordered to wear face masks when leaving their premises.
---
Karnataka Launches 'Sanitizer Bus' To Disinfect People In Public Places
Karnataka
The Karnataka State Road Transport Corporation (KSRTC) has launched old buses as sanitizer buses for the benefit of police personnel, health workers, and others carrying out services during the lockdown. The buses have been branded as "Sarige Sanjeevini".
The Karnataka State Road Transport Corporation (KSRTC) is converting its old buses into 'sanitizer buses' to disinfect people in public places. The buses named as 'Sarige Sanjeevini' will be used to disinfect people offering essential services@KSRTC_Journeys #BSYediyurappa pic.twitter.com/oHSgQUZjUO

— CNBC-TV18 (@CNBCTV18News) April 13, 2020
---
Plasma Therapy Successful In 3 Indian-American Patients
US
Three Indian-American patients who were hospitalized in US under critical conditions of coronavirus have shown tremendous recovery after they were treated by infusing plasma from Covid-19 recovered patients. Since the vaccine may take some time, doctors across the world are testing new methods to cure the novel coronavirus.
---
Here's The List Of All Containment Zones In Delhi
Delhi  Alerts
"The authorities have identified 43 containment zones in Delhi so far. These areas have been sealed to contain the spreading of virus. Here is the complete list of 43 containment zones:
1. Entire affected street near Gandhi Park, Malviya Nagar
2. Entire affected street of Gali No 5, 6 &7, L 1 Sangam Vihar
3. Affected area around H. No.A-176, Deoli Extension
4. Shahjahanabad society, plot no 1, Sector 11, Dwarka
5. Dinpur Village
6. Gali No. 5 & 5A, H-2 Block, Benagli Colony, Mahavir Enclave
7. Markaz Masjid and Nizamuddin Basti
8. Nizamuddin West (G and D block) areas
9. Area of Street/Gali No. 18 to 22 of Zakir Nagar and nearby area of Abu Bakar Masjid of Zakir Nagar 10 (Core) rest of Zakir Nagar as Buffer Zone
11. H. No. 811 to 829 and 842 to 835 – Khadda Colony, Jaitpur, Extension, Part-II
12. H. No. 1144 to 1134 and 618 to 623 – Khadda Colony, Jaitpur, Extension, Part-II
13. Gali No. 16, Kachhi Colony, Madanpur Khadar, Extension, Delhi
14. Mehela Mohalla, Madanpur Khadar, Delhi
15. H-Block, Near Umra Masjid, Abu Fazal Enclave
16. E-Block, Abu Fazal Enclave, Delhi
17. H No. 97 to 107 and H. No. 120-127 Kailash Hills, East of Kailash
18. E-Block (E-284 to E-294) East of Kailash, Delhi
19. H. No. 53 to 55 & 25, Shera Mohalla, Garhi, East of Kailash
20. B Block Jahangirpuri
21. Gali No. 1 to 10 (1 to 1000) C Block Jhangirpuri
22. H. No 141 to H. No 180, Gali no. 14, Kalyanpuri
23. Mansara Apartments , Vasundhara Enclave
24. 3 Galis of Khichripur including Gali containing H. No. 5/387 Khich ..
25. Gali No 9, Pandav Nagar
26. Vardhaman Apartments , Mayur Vihar, Phase I , Extension
27. Mayurdhwaj Apartments , I P Extension, Patparganj
28. Gali no. 4, from H. No. J- 3/115 (Nagar Dairy) to H. No. J- 3/108 (towards Anar wali Masjid Chowk), Kishan Kunj Extension
29. Gali No. 4, from H. No J- 3/101 to H. No. J – 3/107 Krishan Kunj Extension
30. Gali No. 5, A Block ( From H No. A- 176 to A-189), West Vinod Nagar
31. E-Pocket, GTB Enclave
32. J & K, L and H pock ..
33. G, H, J, Blocks old Seemapuri
34. F- 70 to 90 block Dilshad Colony
35. Pratap khand, Jhilmil Colony
36. Shastri Market, including J.J. Cluster of South Moti Bagh
37. Bengali Market/ Babar Road adjoining area of Todarmal Road, Babar Lane and School Lane Sadar Bazaar
38. Chandni Mahal
39. Nabi Karim
40. In and around area of G-174, Capital Greens, DLF, Motinagar
41. In and around area of B- 1/2, Paschim Vihar
42. In and around area of 11/3, 2nd Floor Ashok Nagar
43. In and around area of H. No. A-30, Mansarovar Garden"
---
Haryana Govt Makes Wearing Masks Compulsory
Haryana
Haryana Government has made wearing mask in public places mandatory across the state to avoid the spreading of coronavirus.
---
---
BMC Initiates Door To Door Supply In Dharavi
Mumbai
The BMC has confirmed that they will be supplying door to door essential items to the Dharavi slums. Experts fear that there are high chances of community transmission in the slum. So, the area has been sealed completely.
---
Odisha To Extend Lockdown Till April 30
Odisha  Alerts
Odisha government has planned to increase the lockdown till April 30 as an additional measure. CM Naveen Patnaik has requested the centre to curb complete movement of trains and flights till April 30.
---
PM Modi's Tweet To Donald Is Trending
India  Trending
Fully agree with you President @realDonaldTrump. Times like these bring friends closer. The India-US partnership is stronger than ever.

India shall do everything possible to help humanity's fight against COVID-19.

We shall win this together. https://t.co/0U2xsZNexE

— Narendra Modi (@narendramodi) April 9, 2020
---
Australia Virus Spread Slows
Australia
The Australian health ministry has reported less than 100 new infections, the lowest in 3 weeks. The decline is pretty dramatic. With the lockdown in place, the government expects the cases to decrease.
---
Rapid Testing Will Begin In Delhi & UP
Delhi, UP
With hotspots identified and sealed, the governments of Delhi and UP would soon begin rapid testing. This model is similar to that followed in South Korea and China. The government is confident of the results as it helps in data research.
---
---
BMC Makes Wearing Masks In Public Mandatory
Mumbai
Due to an increase in number of coronavirus cases in Mumbai, BMC has made wearing masks in public places, hospitals, and offices compulsory for everyone.
---
Chandigarh Health Department Starts Door-To-Door Campaign
Chandigarh
Health officials in Chandigarh have started door to door campaigns in the risk zones. Details are being collected about travel history, flu symptoms, etc. The campaign is successful until now.
---
Indigo Suspends International Flights Till April 30
India  Alerts
#6ETravelAlert: Please visit https://t.co/G05fibm3Ec for information on credit shell. pic.twitter.com/UWBZm8kHgh

— IndiGo (@IndiGo6E) April 8, 2020
---
Lockdown Lifted From China's Wuhan
China
After remaining under lockdown for more than two months, Wuhan – coronavirus epicentre in China is resuming to normal life. Trains and flights will resume operations except to and from Beijing. More than 55,000 passengers will leave Wuhan to their respective destinations. People have to screen their QR Codes at the airport and will only be granted entry if it's green.
---
Japan Pledges Contribution To IMF
Japan
Japan has pledged to support the International Monetary Fund (IMF) trust to offer debt relief to low-income countries hit hard by Covid-19. The funds are part of the $990 billion package announced by Japan for dealing with the pandemic.
---
More Than 29 Million Hydroxychloroquine Bought By USA
US
A sizeable number of more than 29 millions doses of hydroxychloroquine have been bought by US. After last week's conversation with PM Modi, US President Donald Trump has acknowledged the contributions made my India.
---
Centre To Take Final Call On Lockdown On 11 April
India
The final call on the extension of lockdown will be taken on 11th April after PM Narendra Modi's meeting will all Chief Ministers via video conferencing. PM has also held a meeting with leaders of various leades to brainstorm on the situation and come up with possible best solutions.
---
Salman Khan Transfers Fund To Daily Wage Workers
Mumbai
The actor has pledged to financially support 25,000 daily wage workers in the film industry who have been hit due to the coronavirus pandemic and has transferred 3,000 rupees each.
---
Chandigarh Makes Wearing Masks In Public Mandaory
Chandigarh
Chandigarh becomes the first Union Territory to make wearing masks compulsory when venturing out of house. "Use of mask or cloth on nose and mouth in public places is mandatory for people in Chandigarh," the Department of Public Relations, Chandigarh stated.
---
Delhi CM Kejriwal Announces 5 T Plan To Fight Covid-19
Delhi
We have formed a 5-step plan after talking to experts, that how will we control #Coronavirus in Delhi in the time to come. This is a '5 Ts plan': Delhi CM Arvind Kejriwal pic.twitter.com/2EstU6zrkn

— ANI (@ANI) April 7, 2020
"Delhi CM Arvind Kejriwal has announced 5T action plan to contain Corona outbreak in the Capital. Delhi govt to follow south korea model of mass testing using Covid test kits.
T1 – Testing
T2 – Tracing
T3 – Treatment
T4 – Team Work
T5- Tracking and monitoring"
---
China Donates 50,000 Masks To Gujarat
Gujarat
"50K masks donated by Guangdong Province of China to its Sister State Gujarat have arrived in India today. Hand in Hand we stand to overcome this difficulty," Chinese Ambassador to India Sun Weidong tweeted.
---
Mumbai's Wockhardt Hospital Becomes Containment Zone
Telangana
After several members of medical staff at Mumbais Wockhardt Hospital tested ostive for coronavirus, the hospitali has been declared a containment zone. The source of infection is belived to be a 70-year old man who was admitted in emergency on March 17 due to cardiac arrest.
---
Lockdown Extended In Telangana Till 3 June
Mumbai
Telangana chief minister K Chandrasekhar Rao has announced that the lockdown in the state will continue from14th April till 3rd June as a measure to contain the spread of coronavirus.
---
Goa To Conduct Health Survey From 11-13 April
Goa
Goa Government will conduct a health survey in its state to track the travel history of the citizens and to check whether anyone is showing symptoms of Covid-19. 7,000-8,000 government servants will be engaged in the state-wde activity.
---
Google Maps Show Covid-19 Food & Night Shelter Locations
India  Trending
People can now locate food and night shelters for Covid-19 across 30 cities in India with the help of Google Maps. The feature will aslo be soon available in Hindi. Google India is closely working with state and central government authorities for relief.
---
Pope Marks Holy Week Alone
Vatican City
Pope Francis held the Palm Sunday mass alone in the St Peters Basilica for the first time ever in history. An important religious festival in Catholic calendar, rites were not held in the Vatican Square as usual, as Italy is under complete lockdown.
---
Here Are The New Isolation Coaches Prepared By Indian Railways
Japan
Take a look at isolation coaches prepared by Railways to support the nation's fight against COVID-19.

Coaches have been modified to ensure comfortable isolation facilities for patients. pic.twitter.com/Nq2FmOo63e

— Piyush Goyal (@PiyushGoyal) April 6, 2020
---
Japan To Declare State Of Emergency
Japan
As the number of coronavirus cases spikes in the country, Japanese Prime Minister Shinzo Abe is planning to declare emergency in the country, especially in Tokyo and other cities. The number of hospital beds in Japan will soon reach their capacity.
---
Germany Reports 4th Straight Drop In Cases
Germany
Germany has recorded 3,677 infections in the last 24 hours. However, this has gradually decreased from 5,936 infections the day before. The curve is going down and health experts say that Germany has passed its peak.
---
Tiger In US Zoo Becomes First Animal To Test Positive For Covid-19
New York
The four-year old Malayan Tiger, Nadia in Bronx Zoo in New York City has become the first animal to test positive for Covid-19 after she showed symptoms of dry coughing and loss of appetite. WHO had ruled out dogs from catching coronavirus but it appear that feline family is not safe from the virus. It is suspected hat she got infected by one of the human visitors at the zoo.
---
South Korea Detects Less Than 50 Cases
South Korea
South Korea, the country hailed as one of the best in terms of fighting Covid-19 has detected less than 50 new cases. After they peaked on February 29, 2020, the country has undertaken massive steps to test and has been successfully able to contain the spread.
---
Singapore To Shut Down For A Month
Singapore
Amidst growing concerns of the spread of Coronavirus, Singapore will go into lockdown for 1-month from April 7. Singapore Prime Minister Lee Hsien Loong announced essential services and key economic sectors will remain open.
---
Odisha Government Imposes A Complete Lockdown For 2 Days
Odisha
The Naveen Patnaik government in Odisha, as an additional measure has decided to impose a 48 hour complete lockdown in Bhubaneswar and Bhadrak. These 2 cities are currently under radar to stop the transmission chain.
---
Google To Publish User Location Data
World
Tech giant Google has announced that it will publish user location data of users to allow governments to measure the effectiveness of lockdowns. Google will effectively collate data from 131 countries and put it in a website.
---
WHO Team Reaches Rajasthan's Tonk District
Rajasthan
Due to spike in the number of coronavirus cases in the past 24 hours in the Tonk district of Rajasthan, a WHO team has arrived to conduct a survey and take the situation under control
---
Corona Beer Suspends Operations Over Virus
Mexico  Trending
The Mexican-based brewer Corona has suspended operations till April 30 after health emergency was declared in Mexico. The memes did not discourage the world-famous beer producer to stop production but health concerns did. Since it is a non-essential activity, the plant will keep its productioin to bare minimum.
---
Raipur Parents Name Newborn Twins Corona & Covid
Raipur  Trending
A couple in Raipur, Chhatisgarh gave birth two twins during the coronavirus lockdown and named their baby boy and girl 'Corona' and Covid' to remind of their triumph over all the hardships. God bless their kids as they will have a hard time making friends. LOL
---
Global Companies Extend Hand To Supply Kits
World
4 MNCs are gearing up to provide 1 million testing kits to India. As India ramps up testing, US-based Thermo Fisher Scientific, Germany's Siemens and Altona, and South Korea's Seegene would be providing kits within a week.
---
PM Requests Citizens To Turn Off Lights On Sunday
India   Alerts
PM Narendra Modi has requested all the citizens of India to turn off the lights for 9 minutes on April i.e. Sunday and light a diya or candle of hope to stand in solidarity against coronavirus. He also requests people to maintain social distancing during the activity.
I request all of of you to switch off all the lights of your house on 5th April at 9 PM for 9 minutes, and just light a candle, 'diya', or mobile's flashlight, to mark our fight against #coronavirus: Prime Minister Narendra Modi pic.twitter.com/7B6FoKFqRJ

— ANI (@ANI) April 3, 2020
---
Batch Of 324 People Released From Quarantine: Srinagar
Srinagar
The third batch of people were released from quarantine, a total of 324 people. They were put in quarantine facilites to make sure that the virus doesn't spread rapidly. The quarantine was successful and such steps are important to contain the virus, said a health official from Srinagar.
---
Don't Have A Mask? Make Your Own
India
Indian Ministry of Science & Technology has released a press release sharing a turorial to create own masks for those who do not have the access to face masks amid coronavirus pandemic.
Learn more
---
Aggressive Contact Tracing Campaign In J&K
J&K
J&K government has launched an aggressive contact tracing campaign in which nearly 2,000 people have been identified. The hotspots have been isolated and sealed for public safety. The officials said that people would be out under quarantine and health samples would be taken for tests.
---
Indian Railways, Airlines Accept Bookings From April 15 Onwards
India
After the government has clarified that no extension on 21-day nationwide lockdown will be imposed, commercial airlines like Indigo, Spicejet, and GoAir have begun taking booking for April 15 onwards. Railways have also started accepting bookings, however, no official statement has been made.
Read more here
---
Indian Navy Develops Infrared-Based Temperature Sensor
India
Naval Dockyard, Mumbai has designed & developed its own handheld infrared-based temperature sensor. The instrument has been manufactured under Rs. 1000, through in-house resources (which is a fraction of the cost of the temperature guns in the market): Indian Navy pic.twitter.com/aDgcXxKLcF

— ANI (@ANI) April 2, 2020
---
Dharavi Man Tested Positive For Coronavirus
Mumbai
A man in India's largest slum Dharavi was tested positive for coronavirus on Wednesday and was announded dead at Mumbai Hospital. He had morbid symptoms like fever, cough, respiratory issues and condition of renal failure.
---
Wimbledon Canceled Amid Coronavirus Crisis
UK
Wimbledon Tournament that was due to be played between 29 June and 12 July has been cancelled keeping in view of coronavirus pandemic. No tennis matches will be played up until 13 July.
---
Gurugram Launches 'Mobile Grocery Bus'
Gurugram
Gurugram's Municipal Corporation has launched a mobile grocery bus for the residents to supply essential food items and medicine. The bus will deliver food items at your doorstep. The residents can contact Residents Welfare Association at rwa.covid@mcg.gov.in with requirements to avail the service.
---
Uber Launches 24/7 Transport Service For Health Workers
Alerts
Uber has announced UberMedic, a 24/7 transportation service for doctors and health workers working at frontline to fight coronavirus. It is working with a network of hospitals to facilitate smoother transportation of health workers in the field and help the government in stopping the spread of Coronavirus.
---
IIT Researchers Developing Robots
Alerts
Researchers from IIT Guwahati's electronics and mechanical department are developing robots to assist in hospital work. The robots would be responsible for delivering food and medicines to patients in the isolation wards.
---
Cuba Suspends Arrival Of International Flights
Alerts   Cuba
Cuba has decided to ban the arrival of international flights in the country to curb the spreading of virus in the country. It also suspended May Day parade to avoid social gathering amidst fear of Coronavirus.
---
Endangered Turtles Hatch On Deserted Brazil Beaches
Brazil
As the world goes into a lockdown amid the coronavirus pandemic, nature is blooming at its best. Over 100 endangered sea turtles hatched on the deserted Janga Beach of Paulista. Usually the beach is crowded with humans hindering the hatching of turtles but after the lockdown these vulnerable turtles were able to make into the ocean safely.
---
States Start Hunt For Tablighi Jamaat Participants
Alerts
The authorities have launched a nationwide search to hunt down participants of the Tablighi Jamaat. It has been noted that nearly 50% of the cases in some states are a direct or indirect result of the religious event.
---
Rajasthan To Screen Entire Population
Rajasthan
Rajasthan will be the first state in the country to screen the entire population of 7.5 cr people. This comes in an effort to gather actual transmission data and to check the status of whether there is community transmission in the state.
---
14 Samples In Goa Test Negative
Goa
The tests on 14 samples conducted in the laboratory of state-run Goa Medical College and Hospital have been tested out negative. This is the second batch of samples that has tested negative for coronavirus.
---
Kerala Distributes Free Ration From April 1
Kerala
From 1st April, Kerala will distribute free rice through its 14,250 ration shops during lockdown. Priority car holders can purchase ration till noon while non priority card holders can approach the shops in the afternoon.
---
Andhra Pradesh Defers Salaries Of Govt Employees
Andhra Pradesh
Keeping in view of the coronavirus pandemic, the Andhra Pradesh administration has decided to defer 10%-100% salaries of the government employees depending on the slab. These include CM/Ministers/MLAs/MLCs, Corporations members, elected representatives of local bodies.