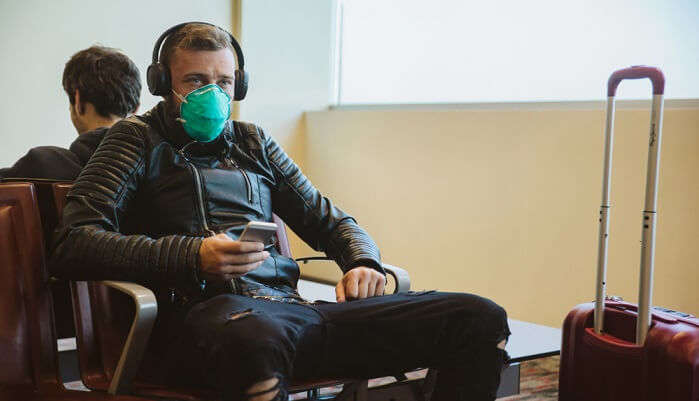 March 17, 2020: In the latest updates, India has banned travelers from the UK, Europe, and Turkey to avoid the spread of the virus. The ban will be in effect from 18th March to 31st March, and reviewed subsequently.
With 114 coronavirus cases in India to date, the government is taking stringent measures to avoid the virus to spread. As announced in the new travel advisory on Monday, the Ministry of Health and Family Welfare has put a ban on all travelers from the UK, EU, and Turkey in effect from 18th March. Since Europe is the new epicenter of the disease, the ban has been imposed as a precautionary measure to prevent the spread of the virus. It shall remain in force till 31st March and will be reviewed subsequently.
No passenger from the countries belonging to the European Union, European Free Trade Association, and the United Kingdom shall be allowed to board any airline flying to India. The only exceptions are diplomatic, official, U.N. or International Organizations, employment and project visas. All visas and e-visas are invalid till 15th April. The ban is also applicable to Indian passport holders residing in these countries.

The ministry has also imposed a two-week mandatory self-quarantine on the passengers who have recently returned from China, Italy, Iran, the Republic of Korea, France, Spain, and Germany. From 18th March, the compulsory quarantine shall also extend to the passengers visiting from UAE, Qatar, Oman, and Kuwait.
Further Read: What's On The Cards For Tokyo Olympics 2021? Here's What The Government Has Planned!
Apart from the country ban, the ministry has also taken key measures of social distancing all over the country. All educational institutions, gyms, swimming pools, malls, and cultural and social centers shall be closed until 31st March to minimize the spread of the virus.