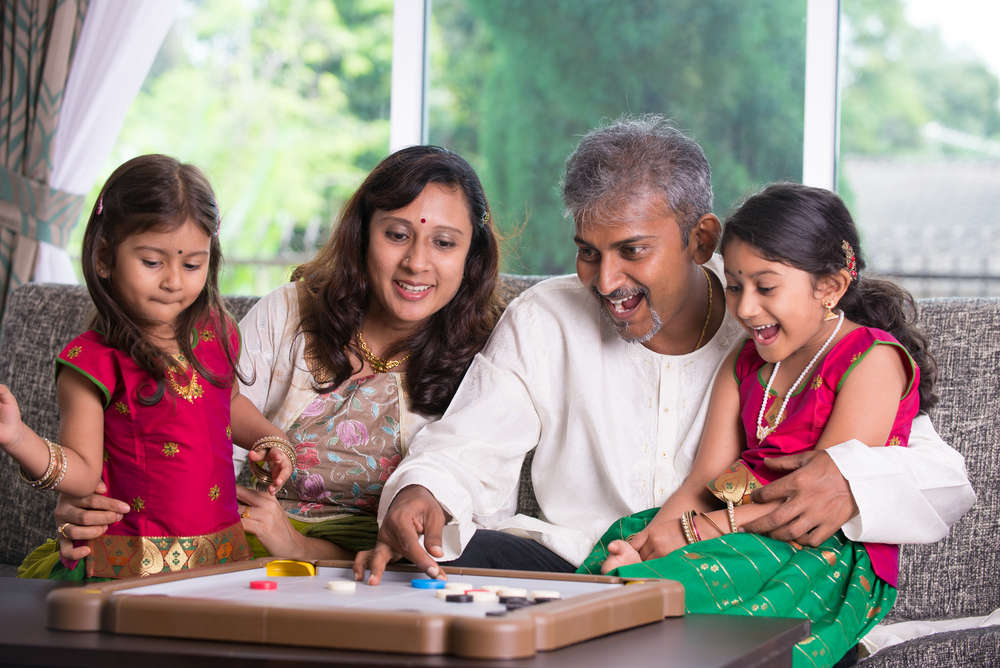 Cover Image Credit: Shutterstock
The recent order for a 21-day lockdown is a cause for anxiety, as it is an official prohibition on everyone's social life. However, if we keep a positive outlook during these testing times, these few weeks would turn out to be a cakewalk. It is believed that it takes 21 days to transform a task into habit and so you might as well learn or improve so many things during this time. There are several things to do at home that can help you get through the day without feeling overwhelmed.
If you have itchy feet, you may fear boredom but if you make a productive 21-day routine and keep infusing fun elements each day will be exciting. As much as it is important to understand the need for social distancing and lockdown, it is equally important to make each day vibrant.
21 Fun Things To Do At Home
Listed below are some of the most interesting things to do at home that will make your 21 days happening, giving you a chance to rejuvenate your spirits!
1. Choose A Destination For Your Next Trip

With the lockdown rule being so stringent, you will now feel a persistent urge to go out and explore the distant lands. A safe alternative to satiate this feeling can be planning your future trip and looking for some offbeat destinations that'll tempt you. You can even prepare an interesting itinerary for the same. This activity will give you something to look forward to as well as save your planning time for the future.
Must Read: Coronavirus LIVE Updates: Case Doubling Rate Increases To 10 Days
2. Look For Discounts For Your Future Travels

This may seem to be a rigorous task but we have so much time to kill that it'll be quite a fun thing to do. This will easily help you plan your future vacation more efficiently. You can look for some amazing travel packages for a honeymoon, family vacation, trip with friends, or a solo experience. If you have a destination in mind and are aware of the best travel deals, you have definitely made a productive use of your time!
Suggested Read: Coronavirus In Delhi-NCR Live Updates: Delhi Under Complete Lockdown Till 31st March
3. Perfect Your Photography Skills

You must be wondering how you can improve or develop a skill like photography when you are stuck at your home, as it is believed to be best improved outdoors. However, there are so many ways in which you can enhance this skill without having to step outside. There are a number of elements at home that you aren't aware you can click pictures of.
If you are an amateur, all you need is a smartphone with a quality camera. You can click pictures of cutlery, plants, water droplets on window panes, exotic dishes, books, and a lot of other things with intricate details. After the pandemic is over, you'll be able to easily flaunt your skill during a trip.
Suggested Read: Coronavirus LIVE Updates: Prince Charles Tests Positive For Covid-19
4. Take A Language Class Online

Now learning a new language in 21 days is not really possible but you can diligently spend these days getting a hang of the basics. Moreover, once you have dipped your toe into it, it'll be easier to catch up pace for a longer period of time. For a stress-free and fun session, make sure you pick a language that is relatively easier to grasp.
Suggested Read: Humanity Is Shaken But Environment Is Benefiting During Coronavirus Pandemic
5. Meditate Everyday For A Good Start

With the outbreak of COVID-19, it is but natural that one will go back and forth into anxiety or panic. Starting your day early and starting it right is the need of the hour. You can search for some of the best and most trending meditation leaders online to make your mornings quite invigorating. This will keep you from getting all worked up and help you maintain a balance.
Suggested Read: 15 Historic Landmarks & Places Shut Down Due To Corona Scare
6. Search For Motivational Quotes On Instagram

After the people across the world have been asked to practice social distancing, everyone has taken to social media. There are countless pages on Instagram that post motivational quotes every day. You can follow these pages to make your feed help you get through these difficult times. Pick the ones that resonate with your soul, share it with your friends and family, and don't let negativity seep in.
Suggested Read: Heart-Warming Display Of Humanity Amidst Coronavirus Crisis
7. Do A Web-Based Workout

Trainers all around the globe are helping people stay fit with their daily online sessions. You can search for videos on YouTube for the same and you will come across some of the best ones at the top of your search results. Keep it going for 3 weeks and it'll definitely become a part of your lifestyle.
Suggested Read: Coronavirus Quarantine: 5 Exciting Things To Do For Vacation-Like Feels At Home
8. Binge Watch The Trending Shows

Shows can be a good conversation starter and keeping a pace with the trend will help you share the excitement with everyone on the web. Binge-watching these shows or watching movies you've never seen before can be a great way to pass time throughout the day. Essentially, this is one of the best things to do at home when you are bored but make sure you don't give in to laziness.
Suggested Read: Coronavirus Update: India Now Bans Travelers From The UK, Europe, & Turkey
9. Learn New Talents Via Online Videos

There are so many of us who have never tried things that have always enticed us. You can consider this phase to be the most appropriate one when you can learn something novel. On YouTube and Facebook, you can find piano lessons, cooking classes, guitar sessions, and whatnot! Give it a shot and be proud that you could strike it off your bucket list.
Suggested Read: Qatar & More Countries Won't Allow Indian Travelers Till Coronavirus Fear Subsides!
10. Try A New Recipe

You can check out a new recipe on the internet and try your hands on it! You can even master a recipe during these days and quarantine also gives you a chance to add a twist to your regular recipes. So just surprise your family by cooking something new or different for them.
Suggested Read: Follow These 14 Tips When Travelling To Turkey With Kids
11. Tackle A Trouble Spot

There is always a spot in our house where we dump things when we are in a hurry. How about maintaining it properly? It can be a cupboard full of unfolded clothes, a storeroom scattered with unused gadgets, or a drawer where you dump your accessories, just arrange it and keep your place clean and tidy.
Suggested Read: 12 Dubai Travel Tips To Help You Make The Most Of Your Perfect Holiday In 2022
12. Pamper Yourself With New Skincare Regime

Your daily routine might have not given you time to take care of yourself but this 21-days lockdown surely gives you enough time to pamper yourself. Drink a lot of water and follow a healthy skin routine. Check out beauty tips by experts on social platforms and try to inculcate them in your daily skincare routine. You can also check out online makeup tutorials and work on improving your skills.
Suggested Read: 25 Maldives Travel Tips You Must Keep In Mind Before You Plan A Trip In 2022
13. Indulge In Indoor Games With Family

One of the most interesting things to do at home during quarantine is playing indoor games with your family members. You can either indulge in some serious card affairs or play ludo or carrom and have fun times with your loved ones. Monopoly and UNO are other exciting games that will surely keep you entertained while staying at home.
Suggested Read: 12 Dubai Travel Tips To Help You Make The Most Of Your Perfect Holiday In 2022
14. Explore Your Creative Side

Are you among those who never got a chance to work on their childhood hobbies? If yes, then this lockout might be an awesome opportunity for you! So just tune-in your sturdy guitar or look for your favorite dancing shoes and practice your long lost love.
It might be cooking a bygone recipe or aesthetically expressing yourself on canvas, whatever you wanted to do but couldn't give time due to your busy work schedule. You can also make videos portraying your creative side and share it with your loved ones!
Suggested Read: Jaisalmer Travel Tips: Take Down These Points To Enjoy The Best Of Your Rajasthan Trip In 2022!
15. Read A Book

Your bookshelf would surely be having many masterpieces of literature that you got with real zeal but never got a chance to read them. Start with your favorite genre and you can continue this for an entire lockdown of 21 days. You can also download audiobooks and enjoy listening to mind-blowing stories while relaxing in your cozy setup!
Suggested Read: Langkawi Travel Tips: Remember These Important Things Before Visiting This Malaysian Paradise!
16. Listen To Upbeat Music

Whether you have an immense love for Bruno Mars or Jackson is your favorite artist to sway off, just play it loud and sing your lungs out! No, that won't be weird as you surely don't want to feel distressed while staying away from your friends or workmates. You can play the all-time favorites, latest chartbusters, artist essentials, etc. and have a delightful time with your family.
Suggested Read: 8 Coorg Travel Tips To Bear In Mind That Will Make Your Trip
17. Redecorate Your Room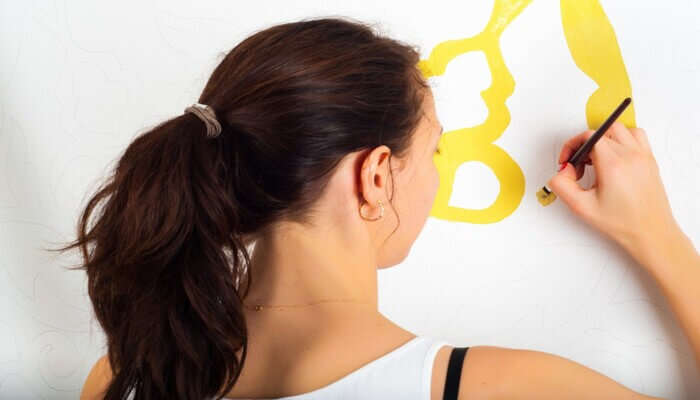 When was the last you designed your room? How about shifting furniture to the other side or changing the monotonous arrangement of your room? It could be moving a lamp to another corner or artistically painting an old closet. If you have a creative mind, then you can also draw an expression on your favorite wall. Don't forget to discuss your ideas with your significant other if you are married – you might get a partner to execute your innovative ideas!
Suggested Read: 10 Munnar Travel Tips For An Easy-Peezy 2022 Vacation In This Blissful Destination
18. Prepare A Personal Journal

These 21 days of quarantine might be a tough experience as you are locked down with limited resources. You can write your day-to-day experiences in a personal journal and cache these memories of every passing day by giving them words. You can even scribble how you overlooked your cravings or cooked your favorite recipe with missing ingredients. You would surely love to read it when things will be back to normal.
Suggested Read: 10 Kashmir Travel Tips That Will Let You Explore This Paradise Freely!
19. Experiment With Your Hair

You can check out different hairstyles on YouTube or Pinterest and experiment with your hair. You can also change your look in these 21 days either by letting your hair grow for an exclusive hairdo or go for a wild cropped hair look! Click your pictures and share on social platforms and wait for some interesting reactions from your friends.
Suggested Read: 5 Popular International Destinations That Are Safe To Explore Right Now!
20. Solve A Big Jigsaw Puzzle

Check out online jigsaw puzzles and try solving them! This might help in churning your brain and will keep you occupied. You can also ask your friends to join or play their preferred online games. This is an awesome way to keep yourself entertained while staying at home during quarantine.
Suggested Read: 32 Budget International Trips For Your Holiday In 2022 Which Will Cost You Less Than An iPhone!
21. Video Call Your Friends Everyday

Whether a college friend or a childhood mate, video call at least 5 of your friends daily and have fun-filled conversations with them. If you are working from home during quarantine, then you can also call your office colleagues and make your work routine a bit entertaining and stress-free.
Further Read: 40 Most Romantic International Honeymoon Destinations On Your Budget In 2022
How you'll spend your 21 days during the lockdown in the wake of Coronavirus pandemic is simply based on your perspective. You can either lose hope and surrender to the sedentary lifestyle or you can choose to make the most of this time by keeping yourself optimistic and trying out new things. This is also the best time to re-indulge yourself into things that you didn't have time to do. Keep this list of things to do at home handy and do your best to cooperate with the government.
Disclaimer: TravelTriangle claims no credit for images featured on our blog site unless otherwise noted. All visual content is copyrighted to its respectful owners. We try to link back to original sources whenever possible. If you own rights to any of the images and do not wish them to appear on TravelTriangle, please contact us and they will be promptly removed. We believe in providing proper attribution to the original author, artist, or photographer.