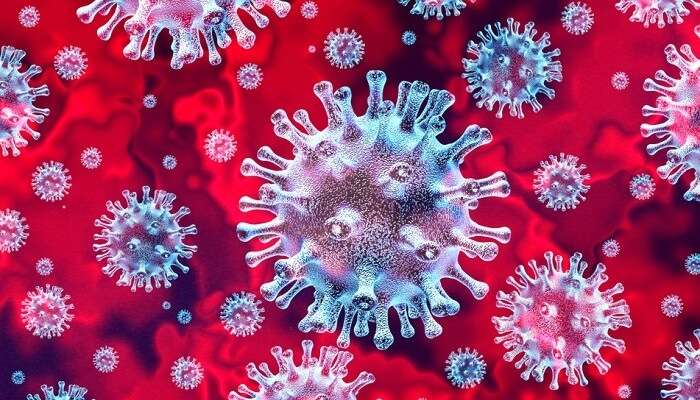 Stay Updated. Stay Aware: Know everything about COVID-19 In Less Than A Minute!
Get latest updates on what's going around the world amidst Coronavirus Pandemic. Learn what's best to do to reduce the spread of Covid-19. Practice social distancing.
This page has been concluded. Please find all the latest updates here.
---
Indigo, Spicejet Suspend Flight Operations Till April 14
Alerts  Airlines
In view of the complete lockdown for three weeks, airline operators like Indigo and GoAir have also decided to suspend their operations until April 14. Indigo will provide the amount of cancelled flights as 'credit shell' that can be used to book flights till September 20, 2020. SpiceJet said that the credit amount must be exhausted before 28 February.
---
Tests At Govt LabFree, Pricing Capped For Private Labs
Alerts  India
Health ministry official Lav Aggarwal has announced on Wednesday that testing for covid-19 will be conducted for free at the goverment authorized labds. The pricing has also been capped for tests at private labs to avoid any exploitations.
---
Railways Extend Cancellation Till April 14
Alerts  Railways
After PM Modi announced the nationwide lockdown for three weeks, Indian Railways have extended the suspension of all passenger trains until April 14.
---
Thailand Announces State Of Emergency
Alerts  Thailand
With the coronavirus cases emerging rapidly in Thailand, Prime Minister Prayut Chan-o-cha the state of emergency in the island nation starting 26 March until April 30. The necessities will be available to the citizens during emergency.
---
No Newspaper Delivery In Mumbai Till 31st March
Mumbai
After many newspaper vendors and distributors faced harassment from the police amidst lockdown, the newspaper vendors' association has decided to suspend deliveries in Mumbai till 31st March.
---
After Bus Service, China To Resume Domestic Flights In Wuhan
China
China will lift all travel restrictions from Wuhan, the epicentre of coronavirus, from April 8 and allow will domestic flights to fly to and from Hubei province. The decision was taken after no new cases have been observed in the mainland China except the imported cases. Great Wall of China is also now accessible to visitors.
---
Prince Charles Tests Positive For Covid-19
UK
Prince Charles, the son of Queen Elizabeth, has sadly tested positive for coronavirus. The heir to the British throne has displayed mild symptoms but otherwise is in good health. The Prince of Wales along with Duchess of Wales are self-isolating themselves in their Scotland home. Duchess of Wales have also tested positive for coronavirus but does not show any symptoms
---
Census 2021 And NPR Postponed
India
The first phase of Census 2021 and NPR updation, which was to begin on 1st April 2020 has been suspended. State governments and other union territories have postponed activites related to this until further orders by the central government.
---
Mamata Banerjee Directs Police For Doorstep Food Delivery
West Bengal
To ensure no scarcity of food, West Bengal CM Mamata Banerjee has directed all police stations to take responsibility of supply to each doorstep. The process would be monitored by District Magistrates & Police Superintendents.
---
EC Allows Use Of Indelible Ink To Identify Quarantine Cases
India
The Election Commission of India has allowed authorities to use indelible ink to stamp people who have been advised to stay in quarantine after testing positive with Covid-19. It will allow to identify suspected cases and curb the community transmission of virius.
---
DRDO Manufactures Sanitizers, Masks
Trending  India
DRDO has begun manufacturing hand sanitizers in its laboratories to cater to the demand in the time of coronaviruus pandemic. It will use its sanitizer at its stations and supply to other government offices at INR 20 per litre. It will also manufacture its own N 95 masks.
---
Residents Laud Doctor For His Service
Trending  India
This is how every doctor should be treated in your locality 😍😍👏🏻👏🏻 #21daylockdown pic.twitter.com/4BM4bviXGw

— Punit Agarwal (@Punitspeaks) March 25, 2020
In the times when there have been a number of cases of harassing medical and aviation staff, this video of residents welcoming the doctor in their locality with huge applause is everything. These people are putting their lives on line to save the common man. Instead of harassing them, let us all show some gratitude for their selfless and relentless service.
---
Kerala To Deliver Food Kits To Poor
Kerala
The first Indian state to launch such an initiative, the Kerala Cabinet has announced home delivery food kits for the families below poverty line during 21-day nationwide lockdown. Ration shops will remain open from 9 Am to 5 Pm.
---
Italian Engineers Make Innovative Effort Towards Treatment
Italy
2 Italian engineers have made an incredible and innovative effort to turn snorkeling masks into breathing equipment for local hospitals. Cristian Fracassi and Alessandro Romaioli who belong to Brescia – one of the worst-hit regions said that the new equipment seems to be working fine when tried on patients!
---
Vivo India Donates Masks To Maharashtra Health Workers
India
Vivo India has contributed to coronavirus situation in Maharashtra by donating over 1 lakh masks to the health care workers. Of this, 5,000 of them are N95 masks that have a 3 layer coating to filter any airborne particles
---
UK Home Secy Extends Visa For Foreigners
Alerts  UK
After the UK went into lockdown, Britain's Indian-origin Home Secretary Priti Patel has announced to extend the visa for all foreigners who are stranded in the UK after many countries, including India, imposed travel restrictions. This comes as a relief for Indian nationals who were unable to return India amidst the coronavirus pandemic.
---
Engineering Students Develop Coronavirus 'Kawach'
Trending  Jalandhar
The engineering students at Lovely Professional University (LPU) in Jalandhar have taken creativity and innovation to a whole new level by developing a pendant to ensure social distancing. The pendant device name 'kawach' vibrates and glow in case someone breaches one-meter distancing rule. It also reminds you to wash hands every 30 minutes. The low-cost and easy to carry device also comes with a temperature sensor alerting users via SMS.
---
Austrian Village To Change Its Name From 'Saint Korona'
Trending  Austria
After the coronavirus pandemic wave has swiped all nations along the tide, the mayor of Sankt Korona, a village in Austria, is planning to change its name. The name has drawn some unwanted attention hurting its tourism campaign.
---
A Unique Punishment For Violaters In J&K
J&K
Jammu and Kashmir: People who were flouting restrictions that have been imposed amid lockdown, made to sit in circles drawn to maintain social distance, in Jammu. #COVID19 pic.twitter.com/4MQMh5LXgV

— ANI (@ANI) March 25, 2020
Those who were seen violating the rules and restrictions that have been imposed during the lockdown were made to sit in circles to maintain social distancing by J&K police. Even the police are getting creative with the ideas for punishment during the lockdown. Lol!
---
Maharashtra's First Covid-19 Patient Recovers
Maharashtra
A Pune-based couple who was among the first coronavirus patients in Maharashtra has fully recovered and tested negative twice for the test. The couple will be discharged from the hospital on Wednesday.
---
Tripura Artists Use Art To Raise Awareness
Tripura
The Tripura Puppet Theatre (TPT) group has undertaken the responsibility to educate people about the raging COVID-19 through the traditional "Putul Nach" or puppet dance. The group believes such an act will definitely draw people's attention and help grasp the reality fast.
---
Mumbai Police Issues Covid-19 Helpline Number
Mumbai
Here To Help You

Individuals & groups providing emergency or essential services, facing any restrictions or difficulty in commute, may please #Dial100 or 022- 2493 7755/ 2493 7747 for assistance. We will help you reach your destination without any unnecessary delay #FightCorona

— Mumbai Police (@MumbaiPolice) March 25, 2020
---
UN Expresses Solidarity With India On Lockdown
India
The UN has expressed solidarity with India amidst the lockdown implementation. A top UN official said, "The plan to lock the entire national was a "robust and comprehensive" move to the contain COVID-19 pandemic."
---
Great Wall Of China Reopens To Visitors
China
The Chinese government has planned to reopen the Great Wall Of China for tourists. However, due to health concerns, the government has decided to open only the popular Badaling section for now.
---
People Practice Social Distancing Amidst Lockdown
India
🙏🙏👏👏👇👇 👍
An example of Social distancing outside a grocery shop… pic.twitter.com/yODpyz0boc

— Kiran Bedi (@thekiranbedi) March 25, 2020
Many grocery shops in various cities across the country were seen practicing social distancing as people flock to the shops to buy groceries ahead of nationwide lockdown for three weeks. #21DayLockdown
---
Curfew Relaxed In Punjab
Punjab
On Wednesday, the Punjab government decided to relax curfew in the state so that people could go out buy groceries and other essential items and prepare for 21-day nationwide lockdown.
---
Wuhan Resumes Bus Services After 9-Week Lockdown
China
China has decided to lift the three-month lockdown on 56 million people in the Hubei province and resume bus services in Wuhan,the epicentre of the coronavirus pandemic. Even though the situation seems to be getting normal in the mainland China, 47 new imported cases were reported from the country, threatening a second wave of infections.
---
BigBasket Services Affected Due To Lockdown
India
However, in light of recent development with multiple statements coming in, we are awaiting clarifications from the authorities basis which we will be able to determine how soon can we get back to serving you. We are grateful for your patience.

— bigbasket (@bigbasket_com) March 24, 2020
Following the nationwide lockdown, the delivery services of Alibaba backed online grocer BigBasket have been impacted. "We are working with the local authorities for the passes and permits that allow movement of personnel and vehicles involved," BigBasket said in a statement. The delivery slots are already booked for seven days in most Indian cities.
---
Australia Bans Overseas Travel, Tightens Restrictions
Alerts Australia
Australia PM Scott Morrison announced on Tuesday that the overseas travel has been banned in the country to contain the spread of the coronavirus pandemic. The social distancing measures have also been extended. Wedding with no more than five people and funeral with no more than 10 people are allowed. People are also expected to maintain 6-ft distance between each other at these gatherings.
---
Bangladesh Shuts Down Public Transport, Educational Institutions
Alerts  Bangladesh
Bangladesh Shuts Down Public Transport, Educational Institutions Amdist the fear of the coronavirus pandemic, Bangladesh government has decided to shut down public transport, educational institutes, offices, and other places of social gathering.
---
OYO Hotel Chain Offers Free Stay To Doctors, Ivanka Applauds
USA
OYO Hotels are offering free stays to our amazing medical professionals and first responders fighting this virus on the frontlines.

These kinds of impactful acts of benevolence are what help keep this Nation and our world #TogetherApart.
https://t.co/Ka4liIyHyg

— Ivanka Trump (@IvankaTrump) March 24, 2020
---
Flipkart Suspends Services, Amazon Stops All Non-Essential Orders
India
After a nationwide lockdown was announced on Tuesday evening, Flipkart has released a statement on its website that it will be suspending all its operations until the lockdown is over. Amazon India also halted all non-essential deliveries amid lockdown to cater to only the critical needs of customers.
---
277 Passengers From Iran Arrive In Jodhpur
India
277 nationals were evacuated from virus-stricken Iran in a s pecila flight that landed at Delhi Airport this morning. They will be taken to Army Wellness Facility in Jodhpur Military Station for a 14-day quarantine.
---
PM Modi Declared 21-Day Nationwide Lockdown
Alerts  India
Prime Minister Modi announced a complete lockdown across the country for 21 days on Tuesday. All road, rail, and air services will remain suspended during the lockdown. However, freight movement will continue to carry essential commodities across the country. He also urged people to stop panic-buying. There will be no shortage of food and essential items during the lockdown, he assured.
---
Olympics Postponed Till Summer 2021
Japan
Japan and International Olympics Association (IOC) have agreed to postpone Tokyo Olympics 2020 to the summer of 2021.
---
No Need To Cancel Train Tickets: IRCTC
India
IRCTC informs passengers that there is no need to cancel their train tickets as they will automatically get refund. Earlier, Indian Railways had announced to cancel all train tickets till Jan 21.
---
Kerala Police Launch State Covid-19 Control Room
Kerala
The Kerala Police has set up a control room to inform police about any violations of government imposed lockdown orders against covid-19. Here are the control room numbers: 9497900121, 9497900112
---
Egypt Declares Curfew For Two weeks
Egypt
Egypt has declared a nation-wide curfew starting from Wednesday 7 PM for two weeks to keep the spread of virus in check.
---
Thailand Declares One Month Emergency
Thailand
Starting Thursday, Thailand will go into emergency mode to prepare itself for the fight against coronavirus. The emergency decree will help the authorities to implement strict measures and keep the spreading of virus in check.
---
Uttar Pradesh Extends Its Lockdown
Uttar Pradesh
The lockdown that was imposed on major districts in Uttar Pradesh till 25th March will be extended to the entire state on Wednesday. "All of UP to be locked down by Wednesday," Additional Chief Secretary of Information Awanish Awasthi was quoted as saying. The districts currently under lockdown are Agra, Lucknow, Gautam Buddh Nagar, Ghaziabad, Moradabad, Varanasi, Lakhimpur Kheiri, Bareilly, Azamgarh, Kanpur, Meerut, Prayagraj, Aligarh, Gorakhpur, Saharanpur, Pilibhit, Jaunpur.
---
Last Date Of ITR Filing Extended Till June 30
India
In an address to the press by Finance Minister this afternoon, the last date of ITR filing has been extended till 30th June 2020. Many other tax relaxations have been provided to medium and small businesses to help the economy in the difficult times. Debit card holdes can withdraw cash from any ATM without any charge for the next three months.
---
Uttarakhand Provides 3-Month Ration In Advance
Uttarakhand
The government of Uttarakhand has decided to supply ration for 3 months in advance to its citizens through the public distribution system as the state prepares for coronavirus.
---
West Bengal Under Lockdown From 5 PM Today
West Bengal
The West Bengal government has decided to put the state under a lockdown from 5 PM Tuesday as a precautionary measure to fight against the coronavirus pandemic. West Bengal observed the first coronavirus death on Monday after a 55-year old man died dure to coronavirus.
---
Manipur Declares State-Wide Curfew After First Positive Case Confirmed
Manipur
The government of Manipur has declared an indefinite statewide curfew to curb the spread of coronavirus after the first positive case emerged in the state.
---
350-Bed Isolation Ward To Be Ready By Wednesday: TN Minister
Tamil Nadu
Tamil Nadu Health Minister C Vijayabskar has declared that a 350-bed isolation ward at a city government hospital would be all set by Wednesday. After a total of 12 positive cases in the state, the TN government is scaling up the infrastructure for its fight against Covid-19
---
India's First Dedicated Covid-19 Hospital Set Up By Reliance
Mumbai
Reliance Industries has set up the first Covid-19 hospital in Mumbai dedicated to aid those who are affected by the coroanvirus pandemic. In just two weeks, the conglomerate has been able to set up 100 bed facility at Seven Hills Hospital, Mumbai. The establishment is a firt-of-its-kind including a negative-pressure room that avoids cross-contamination of the virus.
---
Indian Forces Invent Supercool Hand Sanitizer #Salute
Trending
Innovation, thy name is Indian Forces!!
Supercool hand sanitising mechanism!!
Great job!! #IndiaFightsCorona pic.twitter.com/t2EghPgpY5

— Gautam Gambhir (@GautamGambhir) March 24, 2020
---
2 Covid-19 Patients In Ladakh Completely Cured
Ladakh
Two patients in Ladakh who tested postive for Covid-19 have been completely cured and discharged from the hospital.
---
Chandigarh Stadiums, Sports Complex Turned Into Prisons
Chandigarh
Chandigarh authorities have decided to convert all the stadiums and sports complex into a temporary stadium under Section 16 of the shared capital of Punjab and Haryana to keep all those as prisoners who will violate the prohibioty orders amidst lockdown till 31st March.
---
Govt Includes Coronavirus Treatment In Ayushman Bharat Yojana
India
The government of India has decided to include the treatment of coroanvirus in Ayushman Bharat Yojna. All the beneficiaries of the scheme will be elegible to seek the treatment for Covid-19.
---
Entire Haryana Under Lockdown
Haryana
Haryana CM Manohar Lal Khattar has decided to extend lockdown to the entire state to contain the spread of coronavirus. Earlier, only 13 districts inluding Gurugram, Faridabad, Sonipat, Panipat, Jhajjar, Rohtak and Panchkula were under lockdown till 31st March.
---
Sikkim Goes Into Lockdown From 6 PM Tonight
Sikkim
The Sikkim Government declares the lockdown from 24th March 6 PM till 31st March to check the spread of coronavirus in the state.
---
Kerala Appoints 276 Doctors To Prepare Against Covid-19
Kerala
The Kerala government ramps up its health security by appointing 276 new doctors to tackle the rising cases in the state. The state Public Service Commission selected these doctors from the existing rank list to be included as a part of health ministry in the fight againt coronavirus. Kerala is under lockdown since Monday.
---
11 Nations Approach India To Evacuate Their Citizens
India
Israel, Malaysia, Germany, France, the UK, the Netherlands, Italy, Ukraine, Belgium, Peru and Afghanistan are in talks with the Indian authorities to launch special flight services to evacuate their nationals from the virus-stricken country.
---
China To Lift Travel Ban From Hubei, Including Wuhan
China
With no more cases being reported in the mainland China, the authorities have decided to lift travel curb from Hubei province. This also includes Wuhan, the epicentre of coronavirus outbreak. More than 70 cases have reccently been reported in China, all of whcih were imported.
---
Indian Army Evacuated 1,186 Nationals From Abroad
India
The armed forces have evacuated 1186 citizens who were stuck abroad, including medical staff and air crew. 796 people who were brought back are in quarantine under military supervision. More evacuees are expected soon.
---
PM Modi To Address Nation At 8 PM
Alerts   India
वैश्विक महामारी कोरोना वायरस के बढ़ते प्रकोप के संबंध में कुछ महत्वपूर्ण बातें देशवासियों के साथ साझा करूंगा। आज, 24 मार्च रात 8 बजे देश को संबोधित करूंगा।

Will address the nation at 8 PM today, 24th March 2020, on vital aspects relating to the menace of COVID-19.

— Narendra Modi (@narendramodi) March 24, 2020
---
Toshimaen & Legoland Japan Partially Resume Operations
Japan
With the coronavirus situation under control in Japan, Toshimaen and Legoland Japan have decided to partially open its operations to the masses. Though massive precuations will be taken like checking each individual's temperature before entry, providing hand sanitizing stations at various spots, and regularly disinfecting "high-touch" places with alcohol. Haunted houses and some indoor facilities will remain closed to discourage large gatherings of crowd.
---
First Indian Company Gets License To Sell Covid-19 Kits
Trending
Mylab, an Indian-based private company has recieved a green signal from CDSCO and the goverment to manufacture and sell Covid-19 testing kits. These kits will come at the cost one-fourth of those currently available in market. The company also claims that it will reduce tetsing time by 65% due to its advance protocols.
---
Volunteers From Tech Giants Like Amazon, Google Build Covid-19 Tracking Site In 6 Days
Trending
A team of 30 volunteers from giant tech companies like Amazon, Google, and Apple built a coronavirus-tracking site – "Covidnearyou" in merely six days. The site aims to track the spread of coronavirus. The idea came up to Prem Ramaswami, the head of product at Alphabet's Sidewalk Labs, when he was denied the access to test as he showed no symptoms.
---
ABCD: Learn The COVID-19 Journey
Understand how the untamed virus spreads and why social distancing is so important.
#StayHomeStaySafe #covid_19 #coronaawareness #TravelTriangle
ABCD Learn The COVID-19 Journey

Understand how the untamed virus spreads and why social distancing is so important. #StayHomeStaySafe #covid_19 #coronaawareness #TravelTriangle

Posted by TravelTriangle on Monday, March 23, 2020
---
China Reopens Its Tourist Attractions
Trending   China
As the situation in China returns to normal with no more new cases in the mainland China, tourist attractions and stores begin to open. Many A-level designated tourist attractions and retail stores have opened their gates to public. Cherry blossom season also arrives in China giving residents a perfect opportunity to head outdoors.
---
Telcos Want Netflix, Prime To Suspend HD Streaming
Trending   India
As more than 1 billion people go into a lcokdown in the country, COAI orders OTT service providers like Netflix and Prime to temporarily suspend HD streaming to SD streaming to ease loading on the network.
---
Uber, Ola Suspend Services In Delhi, Mumbai
Alerts   India
With business taking a blow due to Janta Curfew and subsequent lockdown, taxi aggregator services like Uber and Ola have decided to suspend their operations in Delhi and Mumbai until further notice. The sharing facility was already removed on 21st March from the apps to maintain social distancing.
---
McDonalds & Nandos Shut Down UK Operations
Alerts   UK
Starting Monday, McDonald's and Nando's will suspend all their operations in the UK to stop the transmission of virus. Even deliveries and take-out services will be shut down until further notice as people ignore the social-distancing norms.
---
Section 144 Imposed In 19 States & UTs
Alerts   India
Many Indian states like Kerala, Punjab, and Maharashtra have announced complete lockdown till the end of the month to enforce strict measures against coronavirus. Puducherry, Ladakh, and Jammu Kashmir are among the union territories to impose Section 144.
Lav Agarwal, Joint Secretary, Health Ministry, said, "States/UTs under complete lockdown are Chandigarh, Delhi, Goa, Jammu and Kashmir, Nagaland, Rajasthan, Uttarakhand, West Bengal, Ladakh, Jharkhand, Arunachal Pradesh, Bihar, Tripura, Telangana, Chhattisgarh, Punjab, Himachal Pradesh, Maharashtra, Andhra Pradesh."
---
Assam Under Lockdown From 24 March
Alerts   Assam
Assam has imposed lockdown in the state to curb the spread of coronavirus in the state. The lcokdown will begin at 6 PM from 24th March till 31st March. All non-essentials will be barred during the lockdown.
---
Domestic Flight Operations Halt From Tuesday Midnight
Alerts   India
The government of India has banned all domestic flights within India to enforce total lockdown and curb the spread of coronavirus. It will be in effect from the midnight of 24th March. Airlines have been requested to plan their flight landings before 23:59:00 hours of 24th March.
---
---
Here's The View Of Disney World With No Visitors
Trending   USA
Here is a look at Disney World with no visitors.

Posted by 13abc on Monday, March 16, 2020
From the official Facebook page of 13abc
---
Arunachal Pradesh Invokes Epidemic Act
Alerts   Arunachal Pradesh
After Assam, Arunachal Pradesh becomes the second state to invoke Epidemic Act in the region. All non-essential services will be suspended from 5 PM today till the midnight of 31st March.
---
New Zealand Prepares To Go Into A Lockdown
Alerts   New Zealand
As the number of cases increases in New Zealand, the nation is preparing itself to go under a lockdown for two days where all non-essential services, restaurants, abrs, and social centers will remain closed.
---
Hong Kong Bans Entry To Non-Residents
Alerts   Hong Kong
As it struggles to contain the infection, Hong Kong has decided to ban entry to non-residents to fight coronavirus pandemic. Other Asian countries have also launched similar strict measures to contain the spread of virus.
---
UAE Suspends All Flights, Closes Malls
Alerts   UAE
All inbound and outbound flights will be suspended for two weeks in coming two days. All visas for tourists are also rejected. All the malls, bars, and restaurants except take-out and delivery services will also be shut down for two weeks.
---
Corporates Can Utilize Social Funds To Fight Covid-19
Trending
In view of the spread of novel #CoronaVirus in India, its declaration as pandemic by the WHO, and decision of Government of India to treat this as notified disaster, it is hereby clarified that spending of CSR funds for COVID-19 is eligible CSR activity. #IndiaFightCorona pic.twitter.com/XQneNBaJe8

— NSitharamanOffice (@nsitharamanoffc) March 23, 2020
---
Olympics 2020 In Doubt: Canada Says It Won't Send Its Teams
Trending
Tokyo Olympics 2020 hangs by a thread as the number of cases increases worldwide. Japanese Prime Minister Shinzo Abe has hinted to a possibility of postponing the Olympics game this year.
---
ITC Lowers Savlon Sanitizer Price To INR 27 From INR 77
Trending
As the number of coronavirus cases surges in India, ITC has decided to slash the price of Savlon hand sanitizers by INR 50. It will be sold at INR 27. "As per the Government order, we have already started manufacturing Savlon sanitisers with the new reduced prices and are working overnight on rushing the new stocks to the market," it said.
---
#ForTheFirstTime Supreme Court Hears Matters Via Video Conferencing
Trending  Delhi
The Supreme Court hears important matters through video conferencing for the first time, due to #COVID19. pic.twitter.com/kL3Phlnjkz

— ANI (@ANI) March 23, 2020
---
Nepal Borders Closed For India, China
Alerts   Nepal
Keeping in view the rising number of cases in India and coronavirus-struck China, Nepal has shut its borders with India and China to contain the spread of virus in the country. All cross-border movement will come to a halt from today till midnight of 29th March. However, supply of goods between the countries will continue as usual.
---
SC Orders To Decongest Prisons
Alerts   India
Supreme Court has asked all state high courts to form a High Power Committee that will oversee which class of prisoners can be released on parole or interim bail to avoid overcrowding in jails.
---
Russia Releases 500 Lions In Streets To Keep People Indoors
Trending  Russia
#Covid_19
Vladimir Putin has given Russians two options
You stay at home for 2 weeks or you go to jail for 5years
No middle ground
RUSSIA Vladimir Putin has Dropped 800 tigers and Lions all over the Country to push people to stay Home.. Stay Safe Everyone! pic.twitter.com/41KOjl8vNe

— Mohammad Ahmed (@MohammadAhmedDh) March 22, 2020
Wait, what?
Fake news has been doing rounds on the internet that says Putin ordered to release 500 lions and tigers in the streets across Russia to enforce coronavirus lockdown and encourage people to stay indoors. The picture is from South Africa in 2016.
---
DGCA Issues Social Distancing Measures For Airports
Alerts   India
Directorate General of Civil Aviation has issued a set of guidelines for airlines and airport operators regarding social distancing to limit the spread of coronavirus.
Airport staff is to ensure adequate spacing between passengers at check-in counters.
Hand sanitizers will be provided for staff and passengers.
Seat between the two passnegers on the flight will remain vacant.

Domestic Flights won't be barred from entering Delhi Airport.
---
Here's The Updated List Of Testing Centres In India
Alerts   India
These are the government-issued testing centres pan-India for the detection of Covid-19 near you. Read More
---
SC Shuts Physical Courtroom Due To Covid-19
Alerts   India
#CoronaVirus: #SupremeCourt not to hold hearings in person till further orders.

Urgent matters will be taken up by Court via video conferencing; lawyers may appear from their own offices.

Lawyers chambers in the SC to be sealed at 5PM on Tuesday.#COVID19outbreak

— Bar & Bench (@barandbench) March 23, 2020
Supreme Court will not be in session from Tuesday 5 PM onwards. Emergency hearings will be conducted via video conferencing. High Court in various states have also declared holidays till the end of the month.
---
Legal Action Will Be Taken Against Those Who Violate Lockdown: Centre
India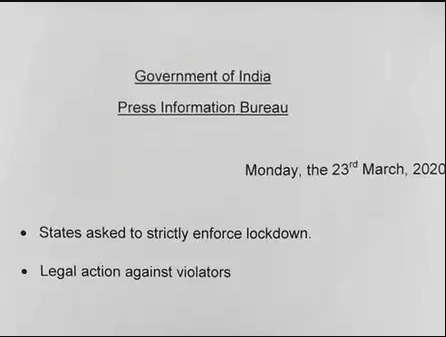 ---
15 Historic Landmarks Shut For First Time Due To Covid-19
Trending  World
To avoid further spread of COVID-19, governments and organizations across the world are contributing together to build a strong line of defence. Unfortunately, that defence line has led to the shutdown of many popular places that have carried years of history, culture, and heritage. Read More
---
FDA Approves New Test That Can Detect Covid-19 In 45 Minutes
Trending  USA
US Food & Drug Administration passed a new test on Friday that could detect coronavirus in 45 minutes. The more efficient testing will decrease the pressure on the labs to test a large set of samples. The shipping begins next week.
---
China Sends Medical Team To Cambodia
Trending  Cambodia
A medical expert team consisting of seven members from #China arrived in Phnom Penh, #Cambodia, on Monday with medical supplies to help the country contain the #COVID19 outbreak. Cambodia is the first SE Asian country that China has sent medical team to. pic.twitter.com/rYT1IGLLSQ

— People's Daily, China (@PDChina) March 23, 2020
A Chinese team of 13 medical doctors, nurses and healthcare professionals has arrived in Cambodia to fight the coronavirus pandemic in the rural sections of the country. The team will spend 20 days in three Cambodian provinces.
---
Indians Come Out To Their Balconies To Express Gratitude
Trending  India
#WATCH Uttarakhand: People come out on their terraces and balconies to clap, clang utensils and ring bells to express their gratitude to those providing essential services amid. #CoronavirusPandemic. Visuals from Dehradun pic.twitter.com/5Jn0rYGD9R

— ANI (@ANI) March 22, 2020
---
India Under Lockdown: 75 Districts Declare Shutdown Till 31st March
Alerts   India
All trains, buses, metro will come to a halt from midnight till 31st March all across the country. Many Indian states and union territories have already announced lockdown till 31st March to fight cotonavirus pandemic.
Here's a list of all the 75 districts under lockdown till 31st March:
Rajasthan: Bilwara, Jhunjhunu, Sikar and Jaipur
Tamil Nadu: Chennai, Erode and Kanchipurum
Telangana: Bhadradri Kothagudam, Hyderabad, Medchai, Ranga reddy and Sanga Reddy
Uttar Pradesh: Agra, GB Nagar, Ghaziabad, Varanasi, Lakhimpur Kheri and Lucknow
Uttarakhand: Dehradun
West Bengal: Kolkata and North 24 Parganas
Karnataka: Bangalore, Chikkaballapura, Mysore, Kodagu and Kalaburgi
Kerala: Alappuzha, Ernakulam, Idukki, Kannur, Kasargod, Kottayam, Mallapuram, Pathanamthitta, Thiruvananthapuram and Thrissur
Ladakh: Kargil and Leh
Madhya Pradesh: Jabalpur
Maharashtra: Ahmednagar, Aurangabad, Mumbai, Nagpur, Mumbai Sub-Urb, Pune, Ratnagiri, Raigad, Thane and Yavatmal
Odisha: Khurda
Puducherry: Mahe
Punjab: Hoshiarpur, SAS Nagar and  SBS Nagar​
Andhra Pradesh: Prakasam, Vijaywada and Vizag 
Chandigarh: Chandigarh
Chhattisgarh: Raipur
Delhi: Central, East Delhi, North Delhi, North West Delhi, North East Delhi, South Delhi and West Delhi
Gujarat: Kutchh, Rajkot, Gandhinagar, Surat, Vadodara, and Ahmedabad
Haryana: Faridabad, Sonepat, Panchkula, Panipat and Gurugram
Himachal Pradesh: Kangra
Jammu & Kashmir: Srinagar and Jammu​
---
Railways Order To Shut Mumbai Local Trains From Tonight
Mumbai
Mumbai local trains will shut down its opertions from tonight till March end after the orders from the Railway Ministry.
---
J&K Declares Holiday For 3 Days
Delhi
Jammu & Kashmir administration has declared 3-day off for all the offices from 23rd March to 25th March.
---
IIT Delhi Develop Affordable Test For COVID-19
Delhi
The researchers at IIT-Delhi have developed an affordable method to detect Covid-19 for larger sections of people. The validation of test is already under progress ar National Institute of Virology (NIV), Pune.
---
Indian Gov Issues Testing Guidelines For Private Labs
India
The government has ordered fresh guidelines private testing labs including the cost of testing samples at not more than INR 4500. Private labs are also authorised to collect samples from home.
---
Punjab Under Lockdown Till 31st March
Alerts   Punjab
The Punjab Government has announced a lockdown till 31st March as the situation of coronavirus intensifies in the nation. The emergency service shall remain open during the shutdown.
---
Nationwide Trains Halted Till March 31
Indian Railways
According to the sources in Railway Ministry, all passenger trains already on their respective routes will stop running till 31st March once they have reached their destinations. It has been done to avoid people from rushing to their hometowns. More than 13,000 running daily will be stopped. The shutdown may extend if the need be. All major railway stations wil also be vacated to avoid gathering of crowds amid coronavirus pandemic.
---
Charminar In Hyderabad Sanitized
Hyderabad
Greater Hyderabad Municipal Corporation (GHMC) took the charge of sanitizing Charminar and nearby areas amid coronavirus scare. It is a major tourist attraction which is visited by locals and foreign tourists in large numbers. All tourist hotspots around the country are timely sanitized to avoid the transmission of virus.
---
Russia Sends Coronavirus Help To Italy
Russia
Russian President Vladimir Putin has ordered to send military help to virus-struck Italy from Sunday to battle the coronavirus pandemic. Italy has become Europe's Wuhan with cases rising each day.
---
India Observes #JantaCurfew To Fight Against Covid-19
Trending
Mumbai: Empty platforms at Nahur station on central line in Mumbai. #JantaCurfew #CautionYesPanicNo pic.twitter.com/HeNB8mGjx7

— TOI Mumbai (@TOIMumbai) March 22, 2020
---
Air India Rescues 263 Indians From Rome
Airlines
The special Air India flight that took off from virus-struck Rome has landed in Delhi bringing back 263 Indian students. All the passengers have been taken to Chhawla quarantine facility for observation.
---
Will Airlines Operate During Janta Curfew?
Alerts   Airlines
While most international flights by airlines have already been cancelled, few domestic flights will operate between curfew hours on 22nd March. In case you flight is cancelled, you need not worry as the airlines have waived of cancellation or rescheduling fee. Your ticket will be protected at its unutilized value.
---
Bihar Shuts Down Bus Services, Restaurants Till 31st March
Alerts   Bihar
Bihar takes stringent measures to fight coroanvirus by shutting down its bus services, restaurants, and banquet halls till 31st March to contain the spread of virus.
---
111 Covid-19 Testing Labs Operational From Today
India
More testing labs have been made functional across the country to be able to test samples in high number. The count of testing labs for coronavirus in India is now 111.
---
Chhattisgarh Govt Offices To Remain Shut Till 31 March
Alerts   Chhatisgarh
The government of Chattisgarh has decided to close down all its offices till 31st March except essential and emergency services. Bus operations have been suspended till 29th March until further notice. All restaurants, malls, multiplexes, swimming pools, and educational institutions will also remain shut.
---
4 MP Districts In Lockdown For Two Weeks
Alerts   Madhya Pradesh
After the first four cases were found positive in Madhya Pradesh's Jabalpur on Saturday, MP CS M Gopal Reddy ordered a complete lockdown in Jabalpur, Rewa, Seoni and Narsinghpur. The lockdown will be in effect from midnight 22nd March and will continue for two weeks.
---
Lockdown In 5 Odisha Districts, 8 Major Towns
Alerts   Odisha
After the orders from Chief Minister Naveen Patnaik, five major cities including the capital Bhubhaneshwar and eight major towns have gone into lockdown to prevent the spread of coronavirus. These cities have a history of foreign visitors. Two people in Odisha have reported positive for Covid-19 but their condition is stable.
---
---
Pakistan Suspends International Flights For 2 Weeks
Alerts   Pakistan
Pakistan has suspended all international flighst for two weeks to handle the coronavirus crisis in the country. There are currently more than 500 cases in the country.
---
31 Funny Corona Tweets That Will Make You Chuckle In The Bleak Times
Trending
I am thinking of all my exes who never learned to cook.

— Emmy Rossum (@emmyrossum) March 16, 2020
Read more funny tweets here
---
West Bengal Orders Shutdown Till 31st March
Alerts   West Bengal
West Bengal government has ordered to shut down all public place like malls, museums, zooos, rstauarnts, and pubs till 31st March to check the spread of coronavirus in the state.
---
Thailand Shuts Bangkok Malls For 22 Days
Thailand
After a spike in cases was observed, Thailand decided to shut down all the malls in the capital Bangkok for 22 days, from 22nd March to 13th April to contain the spread of virus.
---
Singapore Confirms First Two Deaths
Singapore
Weeks after its drastic measures to fight coronavirus pandemic, Singapore has reported its first two deaths. The country has been appreciated globally for its effort against fighting the virus. Both the patients were above 60 years old and had previous ill-health conditions.
---
Australia's Bondi Beach Shuts Down
Australia
Australia Government has ordered to close down Sydney's Bondi Beach after thousand people were seen flocking to the beach despite orders of "social distancing". The country has seen a sudden rise in the number of coronavirus cases lately.
---
Starbucks Shuts Its Cafes In US, Canada
US
Starbucks has decided to shut most of its cafes in the US and Canada amidst coronavirus fear.Most company-operated cafes in North America will remain closed for two weeks except those near hospitals and health centres. The service will be limited to drivethrough.
---
Pakistani Man Turns Metallic Drums Into Handwashing Sinks
Trending  Pakistan
This Man turns metallic drums into hand-washing sinks and places at different bus stops 🙌🏻
This is a possible way for awareness.. #PakCoronaVolunteers
#CoronaVirusPakistan #Covid_19 pic.twitter.com/DxpkZ1DtsY

— N Writes (@noorwrites1) March 21, 2020
---
Govt Caps MRP On Hand Sanitizers & Surgical Masks
India
The Indian Government has set a maximum retail price on 200 ml hand sanitizer bottle at INR 100 till 30th June to control the inflation in prices. Earlier this month, the government had also declared hand santizers as "essential" commodities. The prices of 2 ply and 3 ply surgical masks have also been set INR 8 and INR 10 respectively.
---
Chennai's Marina Beach & Elliot Beach Shut From 3 PM Today
Alerts   Chennai
Chennai Corporation has decided to shut down the famous Marina Beach and Elliot Beach in the wake of coronavirus epidemic on 21st March from 3 PM onwards until further notice. Thiruvanmiyur Beach will also remain shut amidst coronavirus scare.
---
CHD Admin Labels Houses Of Those In Home-Quarantine
Alerts   Chandigarh
To prevent the #coronaviruspandemic, the #Chandigarh administration has started labeling the houses of those have been home quarantined to alert the visitors.#Covid_19 #CoronavirusOutbreakindia

Photo: IANS pic.twitter.com/MzyoVC7kdl

— IANS Tweets (@ians_india) March 21, 2020
---
Goa Imposes Section 144 Amid Covid-19 Scare
Alerts   Goa
Goa imposed Section 144 on Saturday amidst coronavirus fear following which gathering of four or more people won't be allowed in public. The state has also put a ban on inter-state transport to take reigns on the situation.
---
Assam Invokes Epidemic Act In The State
Alerts   Assam
Assam has put Epidemic Act 1897 in the state to fight the coronavirus pandemic. All Assamese people who are stuck abroad will be given $2000 as compensation. Assam is so far free from coronavirus and the authorities are taking strict actions to keep the virus at bay.
---
Mumbai Metro Suspended On March 22
Alerts   Mumbai
In continuation of our fight against #Covid19 and in support of Hon'ble PM's appeal of #JanataCurfew, #MumbaiMetroOne suspends operations on 22/03/2020 (Sunday) for the entire day, to encourage people to stay at home and make "Janta Curfew" an unprecedented success. #HaveANiceDay

— Mumbai Metro (@MumMetro) March 21, 2020
In the support of Janta Curfew, Mumbai Metro will suspend all its operations on Sunday i.e. 22nd March for the entire day to encourage people to stay indoors and stay safe.
---
Gujarat: Section 144 Imposed In Bharuch District
Alerts   Gujarat
After Ahmedabad, Section 144 has been imposed in Bharuch district of Gujarat. All shopping malls, multiplexes, schools, and tuition classes will remain shut till 31st March to bring the coronavirus situation under control. 132 people in the district are under home-quarantine.
---
Twitter India Launches A Dedicated Covid-19 Page
Trending
Commendable effort by @TwitterIndia, which has launched a dedicated COVID-19 page that provides essential real-time updates to people from various authorities across India. #IndiaFightsCorona https://t.co/JUZ8boc0bc

— Narendra Modi (@narendramodi) March 21, 2020
@TwitterIndia has made a commendable effort by launching a dedicated page on Covid-19 to keep the citizens posted about all essential information in real-time from various Indian authorities.
---
Bangladesh Bans All International Flight Except On 4 Routes
Alerts   Bangladesh
Starting Saturday, Bangladesh will ban all internation flights till 31st March except on four toutes; UK, China, Hing Kong, & Thailand. The action has been taken to curb the spread of coronavirus pandemic in the country.
---
#InAFirst Goa Launches Self-Interactive Coronavirus App
Trending   Goa
As announced by Goa Health Minister Vishwajit Rane, a new self-assessment interactive app on Coronavirus has been launched for the first time in India.The state is taking all the necessary measured to keep the virus at bay. The minister has alos requested all tourists to keep their travel plans for Goa on hold until the situation settles.
---
Section 144 Imposed In Kangra, HP
Alerts   Himachal
The district administration in Kangra has imposed section 144 after a man tested positive for coronavirus. Banks and most offices have been closed. Gathering of 4 or more people in the streets is strictly prohibited. Over 35 foreign tourists from Nepal and Israel were also sent back from Mandi to check the inflow of tourists in the state.
---
"O Corona Kal Aana" Posters Ward Off Covid-19 Evil In Varanasi Streets
Trending   Varanasi
The posters were inspired by the film Stree and it was primarily designed to create awareness among people.https://t.co/DUQqRaB5Wu

— News18.com (@news18dotcom) March 18, 2020
Posters with tweaked slogans "O Corona Kal Aana" can be seen in the streets of Varanasi. Inspired by the Bollywood movie Stree starring Rajkumar Rao and Shraddha Kapoor, the posters have been put to create awareness and educate locals in Varanasi about social distancing.
---
Indian Coffee House In Kolkata Closes First Time In 60 Years Till March 31
Kolkata
The fear of coronavirus has led so many global spots to put their shutters down. Indian Coffee House in Kolkata's College Street is one of them. Kolkata's famous hangout spot will remain closed till 31st March to maintain social distanci
ng. Two positive cases have been confirmed in West Bengal so far.
---
China Reports No new Cases For Third Day In A Row
China
While the rest of the world is struggling with coronavirus, China seems to be getting control on the situation. The mainland China has reported no new domestically transmitted cases for the third day in row according to China's National Health Commission (NHC). The news provides a ray of hope in the bleak times.
---
Indian Embassy In Vietnam Releases Travel Advisory
Advisory  Vietnam

The embassy of India in Vietnam has released a travel advisory for Indian nationals who are stuck in the country amidst the coronavirus outbreak.
---
Indian Railways Cancel All Trains On March 22
Alerts   Trains
In line with Janta Curfew, Indian Railways have decided to stop all trains from running on March 22. Only the passenger trains that are cheduled at 0700 hrs will run according to their timetable.
---
Kashi Vishwanath Temple To Remain Closed Till 24th March
Alerts   Uttar Pradesh
Kashi Vishwanath Temple in UttarPradesh will remain closed from Saturday morning till Tuesday to control the spread of pandemic in the state. The decision was taken by District Magistrate and shrine board members in a meeting on Friday. The rituals will take place as usual by the priests.
---
Malls & Restaurants In Lucknow, Noida, & Kanpur To Be Closed
Alerts   Uttar Pradesh
Uttar Pradesh government has decided to close all the malls, restaurants, cafes, and dhabas in Lucknow, Noida, and Kanpur till 31st March as more cases rise in the state.
---
Gujarat Updates: Section 144 Imposed In Ahmedabad
Alerts   Ahmedabad
Ahmedabad city police commissioner has imposed Section 144 in the state capital as the number of coronavirus cases rises in Gujarat. The decision has been taken in view of coronavirus outbreak.
---
Sri Lanka Imposes Nationwide Curfew From Tonight
Alerts   Sri Lanka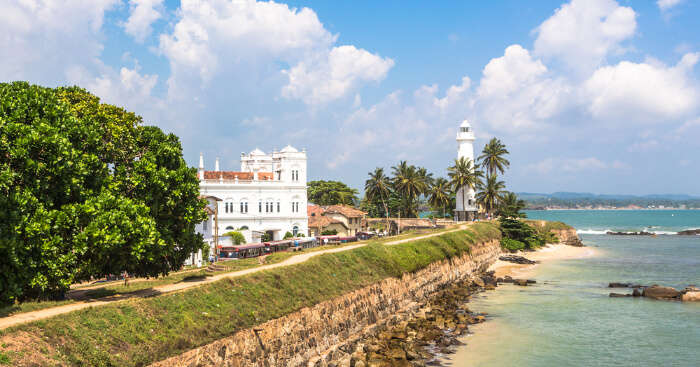 Sri Lanka has imposed a nationwide curfew to combat the spread of coronavirus in the island nation. The curfew will be in effect from 6 PM Friday (local time) until 6 PM on Monday. So far, 66 cases have been confirmed in Sri Lanka out of which, 25 were foreign tourists.
---
Meghalaya To Close All Shops, Establishments From Tonight
Alerts   Meghalaya
Meghalaya imposes a state-wide ban on all establishments shops, and markets in effect from midnight of 20th March midnight to midnight of 21st March. The movement of public transport is also restricted to contain the spread of coronavirus outbreak.
---
Uttarakhand Bans Domestic & Foreign Tourists To Enter 'Devbhoomi'
Alerts   Uttarakhand
Following the footsteps of Himchal Pradesh, the Uttarakhand Government has banned the entry of all domestic and foreign tourists in the state to control the spread of coronavirus.
---
Govt Launches Whatsapp Chatbot For Queries On Coronavirus
Alerts   India
The government has created a Whatsapp chatbot called MyGov Corona Helpdesk to field queries from concerned citizens. Save the number 9013151515 on Whatsapp and get automated response on questions related to Novel Coronavirus.
---
Thackeray Orders Partial Shutdown In Maharashtra
Alerts   Maharashtra
Maharashtra CM Uddhav Thckrey has ordered all the workplaces in metro cities like Mumbai, Pune, and Nagpur to remain closed till 31st March. All shops and establishments in these cities will also remain shut. However, the decision to stop public transport has been ruled out.
---
"Babydoll" Singer Kanika Kapoor Tests Positive For Coronavirus
Trending   Lucknow
Bollywood singer Kanika Kapoor, who rose to fame with hits like Chitiyan Kallaiyan and Babydoll, has reportedly been tested positive for coronavirus. She has entered self-quarantine mode at her house in Lucknow. Unlike other celebs, she has not taken it to social media yet.
---
Ram Navmi Mela At Ayodhya Expected To Be Called Off
Alerts   Ayodhya
The grand Ram Navmi Mela in Ayodhya will be cancelled to avoid large gatherings during coronavirus pandemic. It was scheduled to be held from 25th March to 2nd April. The official announcement will be released soon.
---
COVID-19: How To Identify The Early Symptoms
Tips

The Covid-19 scare has been on the rise and so has the number of people affected by it across the world. Make sure you know how to identify the early symptoms, understand how to prevent the spread of the virus as directed by WHO themselves, know the precautionary measures that India has been taking for the welfare of its citizens, and be aware of the contact helplines to make use of it at the right time!Read more
---
Kartik Aaryan's New Monologue Is Winning Hearts On The Internet #CoronaStopKaroNa
Trending

The 'Punchnama Baby' kills it yet again with his monologue on social distancing. He posted a video on Instagram for his fans to urge them to practice social distancing and stop cribbing about the quarantine mode. #CoronaStopKaroNa
---
These Inspiring Human Events In Virus-Sticken Countries Are Everything!
Trending
As India is grappling with the fear of coronavirus, it is important to remain inspired by the acts of the undying human spirit that have been displayed by other virus stricken countries. With doctors dancing to remain lively and the locked-down people of Italy taking the help of music to keep cherry, let's take a look at some of the inspiring stories that have come out in these adverse times. Read more
---
HP Govt Bans Entry Of Tourist Buses Amid Coronavirus Scare
Alerts  Himachal
Himachal Pradesh Government banned the entry of tourists buses in the state on Thursday to check the spread of the epidemic in the state. Isolation wards in the state hospitals have been set up. All vehicles and buses entering the state are also being sanitized.
---
3 Coronavirus Cases Confirmed In Mauritius
Alerts  Mauritius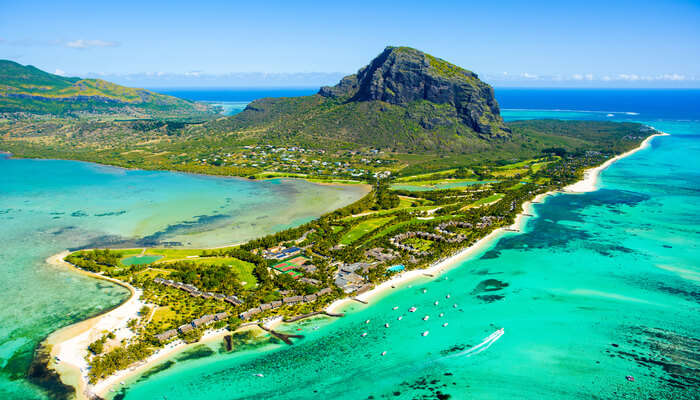 In a statement released on Thursday, Mauritius has confirmed 3 positive cases of coronavirus so far. Two of the nationals had returned from working on cruise ships and one from the United Kingdom.
---
"Corona Pyar Hai": B-Town Producers In A Bid-War For The Movie Title
Trending
Bollywood wastes no time in seizing the opportunity to register newsy titles for the movies. With producers rushing to register titles, soon you may witness a release of the movie "Corona Pyaar Hai" which is a fun spin on Hrithik Roshan's debut Kaho Na Pyaar Hai. The entertainment industry has come to a standstill due to the Coronavirus outbreak.
---
Looking For Covid-19 Testing Centres Near You? Here's The List
Tips
  India
The government has set up nearly 50 Covid-19 detection centers around the country. If you or somebody you know show any symptoms, then visit the nearest testing center immediately.
Read more: India Today
---
PM Modi Declares 'Janta Curfew' On 22nd March #IndiaFightsCorona
Alerts
PM Modi urges citizens to adopt self-imposed curfew and remain indoors on 22nd March from 7 AM – 9 PM. The lockdown will help the country to chart measures for its fight against coronavirus. He asks all the citizens to practice social distancing and keep patience. "Those above 65 years of age must avoid going out at all costs," he said.
---
Airlines Cancellation Policies For COVID-19 Updated!
Alerts   Tips

Major Indian airlines have updated their canceling and rescheduling policies in the wake of the coronavirus outbreak. If you happen to have booked a flight in this period, here are the highlights that you must go through before making any decisions.Read more
---
Will Tokyo Olympics 2020 Happen Amidst Coronavirus Outbreak?
Alerts   Japan
With the Tokyo Olympics 2020 just around the corner, Japan feels confident to continue its plan. With only 14 domestic cases, the country has taken strict measures to overcome the spread of the infection. The event is expected to take place as scheduled until further notice.Read more
---
Taj Mahal Shut Down Amid Coronavirus Crisis
Alerts  Agra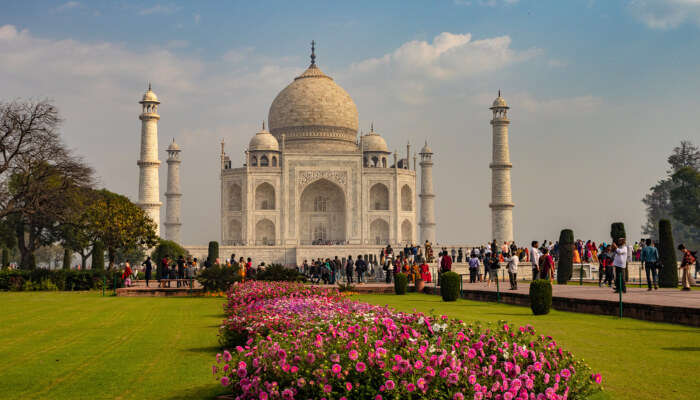 With the comment that tens of thousands come to visit the "monument of love", the cultural ministry of India decided that it is "imperative to shut down" the Taj Mahal. This is the first time since the floods of 1978 that the monument will be closed for tourists.
---
Katrina Kaif Gives Tips On Working Out At Home During Social Distancing
Tips
Trending
Fitness does not take a break even during the time of self-isolation. Katrina Kaif has shared tutorials on her Instagram to help our fans with working out at home. Watch her doing planks and mountain climbers with her trainer, Yasmeen for self-motivation.
---
Indian Railways Cancel Several Trains Amidst Coronavirus Outbreak
Alerts
As many as 80 trains in different zones have been cancelled between March 18 to April 1 due to low occupancy amidst coronavirus fear. The prices of platform tickets have also been increased to minimize the crowd at the stations.
---
PM Modi To Address The Nation On Covid-19 Tonight
Alerts
PM Narendra Modi will address the nation on Thursday at 8 PM to review the ongoing efforts to contain COVID-19. He will be focusing on the stringent measures taken by the government to flatten the curve. PM Modi has also been in discussions with the global leaders to take on the epidemic in partnership.
---
Gurugram Goes Into A Lockdown Till 31st March
Alerts  Gurugram
All gyms, shopping malls, spas, theatres, weekly bazaars, and social centers in Gurugram will remain shut till 31st March amidst coronavirus outbreak. As per the orders from District Administration, the restaurants with in-dining facilities and family gatherings will also be restricted to maximum 50 people.
---
Coronavirus Updates: What Will Your Travel Insurance Cover?
Tips

Travel insurance companies and airlines are updating their terms and conditions after travel restrictions by various countries have been put in place. Know how to check what all will be covered in your travel insurance.Read more
---
Significant Drop In Coronavirus Patients In South Korea
South Korea
South Korea is emerging as a sign of hope for other nations as a significant drop can be seen in Coronavirus patients without locking down the cities.Read more
---
European Union Closes Its Borders To Non-Essential Travel
Alerts
Better late than never. Europe has announced a total shutdown to curb the spreading of the virus. The borders have been closed to all non-essential travel. All public establishments like bars, museums, and theaters will also remain close to fight coronavirus.
---
Vaishno Devi Yatra Suspended, No Interstate Buses Allowed To Enter J&K
Alerts
The Ministry of Health & Family Welfare and J&K government have decided to close Vaishno Devi Yatra for the time being. The cave shrine temple will remain closed from 18th March to for the sake of pilgrims. No interstate buses will be allowed to enter the union territory.
---
Board Exams & JEE (MAIN) Postponed For 10 Days
Alerts
The HRD Ministry has ordered all educational institutions to postpone the ongoing exams for a further 10 days as the number of coronavirus cases in India increases. All CBSE Board, University examination and JEE (MAIN) falling between 18th March and 31st March will be rescheduled.
---
Take Virtual Tour Of Famous Museums & Theme Parks While In Quarantine Mode
Tips

On a more positive note, amid the coronavirus pandemic, the museums, zoos and theme parks that have had to temporarily close its doors have started to offer virtual tours. So, while you're stuck inside your homes take a tour of your favourite tourist spots right from your couch.
---
UAE Still Remains Open For Visa On Arrival Countries
UAE has decided not to close it's doors to travelers yet. Although the country has detected 12 positive cases of coronavirus recently they are still open to passengers with a valid passport and a visa on arrival.
---
Public Transports Are Being Sanitised in Mumbai
From Mumbai locals to Delhi Metro, the state governments are making rigorous efforts to keep public transport cleaner for the citizens. Similar measures can be seen at the railway stations across the nation. From Mumbai locals to Delhi Metro, the state governments are making rigorous efforts to keep public transport cleaner for the citizens. Similar measures can be seen at the railway stations across the nation.
---
Namaste London: Prince Charles Ditches Handshakes & Greets Everyone With Namaste
Namaste 🙏🏻 🙏🏻

See we Indians told to do this to world many many years ago. Now just a class on 'how to do namaste properly'. #CoronaVirus pic.twitter.com/P1bToirPin

— Parveen Kaswan, IFS (@ParveenKaswan) March 12, 2020
The Indian way of greeting is picking up worldwide even Prince Charles cannot help it. Namaste would be the second biggest cultural import after Yoga. A video of Prince Charles greeting everybody with Namaste at an event in London went viral.#Proud
---
Govt. Restricts Travel Of Indian Passport Holders
Alerts
The government of India has decided to restrict the travel of Indian passport holders with immediate effect. This order will be restricting Indian passport holders who are traveling from the European Union, European Free Trade Association, the United Kingdom, and Turkey from entering the Indian sub-continent.
---
Coronavirus Quarantine: 5 Exciting Things To Do For Vacation-Like Feels At Home
Tips

Stuck in self-quarantine? Who says you cannot have fun? Get creative and enjoy a pseudo-holiday experience right from your home. Here are some inspirational ideas to utilize your time while you're stuck indoors.Read more
---
India Now Bans Travelers From The UK, Europe, & Turkey
Alerts
In the latest updates, India has banned travelers from the UK, Europe, and Turkey to avoid the spread of the virus. The ban will be in effect from 18th March to 31st March, and reviewed subsequently.Read more
---
IPL 2020 Comes To A Halt: BCCI Postpones The Event Amidst Covid-19 Outbreak!
Alerts
The Corona scare has spread across the world, and India too has not been behind in taking all the precautionary measures. Along with imposing a travel ban on various countries, the much-awaited IPL 2020 too has come to a halt as BCCI postpones its date to 15th April 2020.Read more
Current Updates: Coronavirus Cases in Different Countries
Country

Total Cases

New Cases

Total Deaths

Recovered Cases

Active Cases

81,171

78

3,277

73,159

4,735

63,927

 

6,077

7,432

50,418

23,049

 

1,812

8,376

12,861

35,136

 

2311

3,355

29,470

29,056

 

123

453

28,480

9,307

76

120

3,507

5,410

19,856

 

860

2,200

16,796

46,145

2,411

582

295

45,268

Switzerland

8,795

 

120

131

8,544

6,650

 

335

135

6,180

Netherlands

4,749

 

213

2

4,534

Norway

2,625

 

10

6

2,609

Austria

4,474

 

21

9

4,444

Belgium

3,743

 

88

401

3,254

Sweden

2,046

 

27

16

2,003

Denmark

1,460

 

24

1

1,435

Japan

1,128

42

235

851

Diamond Princess

712

 

8

567

137

Malaysia

1,518

 

14

159

1,345

Canada

2,091

 

24

320

1,747

Australia

1,973

86

8

118

1,847

Portugal

2,060

 

23

14

2023

Qatar

501

 

 

33

468

Czechia

1,236

 

1 

7

1,228

Greece

695

 

17

29

649

Brazil

1,924

 

34

2

1,888

Israel

1,442

 

 1

41

1400

Finland

700

 

 1

10

689

Ireland

1,125

 

6

5

1,114

Slovenia

442

 

3

 

439

Singapore

509

 

3 

152

355

Iceland

588

 

1 

51

536

Pakistan

875

 

 6

13

856

Bahrain

377

 

2

164

211

Poland

749

 

8

13

728

Estonia

352

 

 

4

348

Romania

576

 

7 

73

496

Chile

746

 

2 

 11

733

Egypt

366

 

19

68

279

Philippines

501

 39

33

19

449

Thailand

827

106 

4

52

771

Indonesia

579

 

49

30

500

Saudi Arabia

562

 

 

19

543

Hong Kong

357

 

4

100

253

Iraq

266

 

23

62

181

India

511

12

10

37

464

Luxembourg

875

 

8

6 

861

Kuwait

130

 

 

12

118

Lebanon

124

 

4

4

116

San Marino

187

 

20

4

163

Peru

395

 

 5

1

389

Russia

438

 

 1

17

420

UAE

198

 

2 

1

155

Ecuador

981

 

18

3 

960

Turkey

1,529

 

37

 

1492

Slovakia

186

 

 

 7

179

South Africa

402

 

 

4 

398

Mexico

367

 51

 4

4

359

Bulgaria

201

 

3

3 

195

Argentina

301

 

4

51

246

Armenia

235

 

 

2

233

Taiwan

195

 

2

28

165