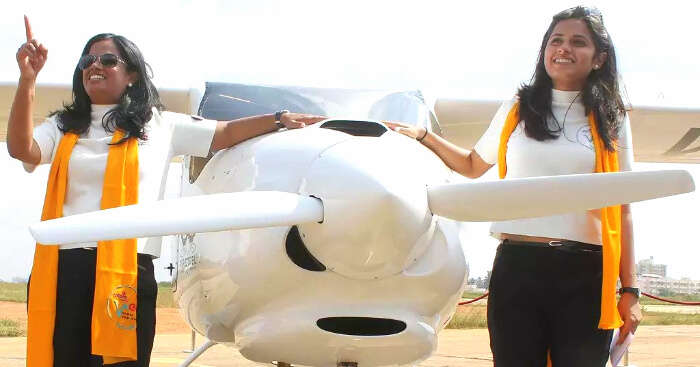 Sharing success stories of women in different fields is as important as celebrating their success. One such story is of Audrey and her daughter Amy, who are all set to fly around the world in a microlight aircraft called "Mahi".
The mother-daughter due from Karnataka will be flying up to 50,000 km around the world in about 80 days, and their journey has already begun in February 2018. Audrey and Amy are going to be the first Indian women to take up the micro flight voyage attempting a world record.

'The bigger purpose behind Audrey undertaking the adventure is to raise funds and help underprivileged girls learn flying through the 'WE Udaan Scholarship Fund.'
Their women empowerment journey, which is called 'WE' (Women Empower), is supported by the Union Ministry of Women and Child Development. Their expedition is a way to crowdfund a scholarship named 'We Udaan Scholarship'. The generated fund will help underprivileged girls who want to become pilots.
In our nation, women empowerment is the need of the hour, and this journey of the duo is one of the ways to spread awareness about it. Audrey said, "This initiative, Women empower, will give wings to more girls who aspire to take on the skies."
Audrey and Amy started their journey from India, heading to South-East Asian Countries, Japan, Russia, Alaska, North America, Greenland, Iceland, Europe, Arabian Countries, Afghanistan, Pakistan and finally back to India.
We wish Audrey and Amy the best for their flying expedition!

Further Read: Where There's A Bike There's A Way: Account Of A Solo Biker Chick Traveling Across India