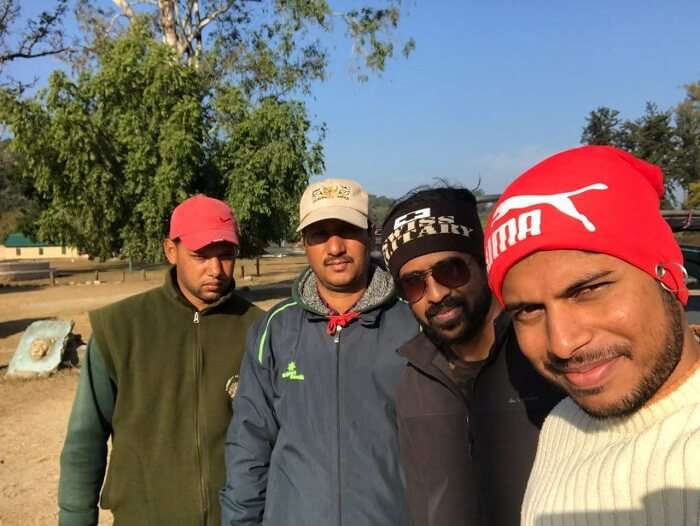 Jim Corbett has always been renowned as the favorite weekend gateway for the North Indians. However, little did we realize that it is actually a sojourn for travelers from all across the country until Kumar and his friend Rajeev planned their trip to Jim Corbett through us. With little time in hands, Kumar flew all the way from Bangalore to explore this serene and lush green destination in Uttarakhand for escape from the hustle bustle of the city life. Kumar shares his short yet marvelous friends trip to Jim Corbett here.
Kumar's Trip from Bangalore to Jim Corbett
I would certainly count this as one of the best trips of my life. We were quite excited to explore the wildlife and the trip did all the justice to the idea. Thanks to TravelTriangle team who helped me make the most of it in every way. Be it Cab transfers, accommodation, Jungle Safari or food, all was perfectly arranged for two of us.
Friends trip to Jim Corbett
Trip Cost: INR 28650
Trip Duration: 2 nights 3 days
No. of People: 2 Adults
Inclusions: Accommodation, Breakfast & Dinner, Transfers Jungle Safari, Evening Bonfire
Exclusions: Lunch, Entry Fees.
 11 Places To Visit Near Jim Corbett National Park For An Extended Vacation In 2022
Day 1 – Arrival at Bhageera Resort



We arrived at Delhi Airport from Bangalore. We didn't' have to wait at all as our cab was already there for the pick-up. We headed towards Corbett immediately. Our stay was booked at Bhageera Jungle resort and we reached there at around 3PM. The resort had everything we were looking forward too including a beautiful ambience, clean rooms and well-maintained areas.



We relaxed for some time and then we choose to walk around the resort and it was too refreshing. The staff greeted us well and they were very courteous.
We ended our day with delicious Dinner spread by the resort. Since the day majorly the journey, we didn't do much on this day. Anyways we had our Jungle safari planned so early in the morning.
Day 2- Jungle Safari to Bizrani & Zhirna Zone





We got a call for our Jungle Safari. Chilling weather, fresh air and lush green surroundings made us forget everything of our busy lives. We were so exciting as we were heading towards Bijrani Zone. It was a 'Wow moment'!
We were lucky to spot or rather I would call it a glimpse of Tiger. It was indeed a thrilling experience.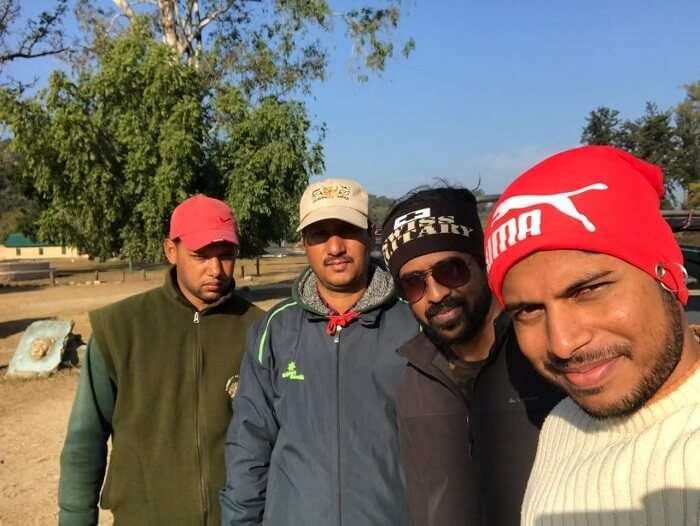 That was not all, since we wanted to explore most out of this trip, we had another Safari in afternoon which was in Zhirna Zone. Although, we did not get to see many animals on this expedition, still it was an amazing experience being close to nature.
We also got the chance to visit couple of other tourist places like Corbett Falls and Corbett Museum. Both are indeed nice places to visit during your Jim Corbett trip.
We reached back to the resort and the day was over after the Dinner.
 A Short Trip Exploring Best Places In And Near Jim Corbett
Day 3 – Check-Out & Departure



The last day started with stupendous breakfast and we left the resort. We departed for Delhi Airport.
Overall, it was a very nice trip. All thanks to TravelTriangle for making it a memorable one.
 2 Day Weekend Trip To Jim Corbett: A Blissful Experience
What I liked About TravelTriangle
I liked the dedication of the team and all the support they provided us all through. Constant follow-ups to understand our preferences helped a lot in making this trip well organized and hassle-free. I will certainly recommend Travel Triangle to my friends and colleagues so that they can enjoy every bit of their trip while leaving all on the team.