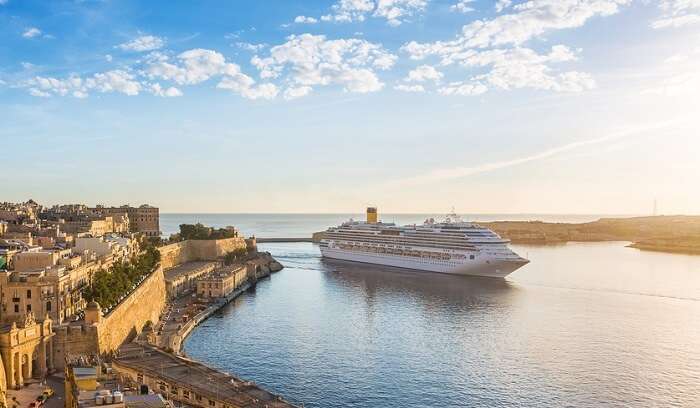 If you prefer a sea voyage over any other means of transport, here is a good news for you because Mumbai Jeddah Sea Route is reopening soon connecting India to Saudi Arabia.
The sea route was open till 1995 before the last ship was scraped off. But after the discussions with the Saudi Government and receiving a green signal, the center is inviting tenders to restart the sea route by 2019.
Two new cruise lines will be dedicated to this project which would be able to carry as many as 5,000 travelers at a time. Even though the cost of travel has not been revealed yet, it will cut down the travel expenses to nearly half of airfares.
Earlier, the Haj pilgrimage would take seven to eight days to reach Jeddah from Mumbai. But once the Mumbai Jeddah Sea route reopens, it will only take three days to reach making it a comfortable journey for the Haj pilgrims and tourists.

Suggested Read: Saudi Arabia To Start Accepting Tourist Visa From Females Above 25 Years Traveling Alone

Jeddah, a port city in Saudi Arabia, is also a city of great religious importance since it is the gateway to the holy Islamic cities of Mecca and Madina.
Saudi Arabia is an interesting country to visit since there are a lot of things for tourists to enjoy in the Arabian Desert. It is a place of great religious wonders including Meribah's Split Rock and architectural marvels like Jeddah Tower which is under construction to become the tallest building in the world.
One can already plan a sea trip to Dubai from Mumbai, and with Saudi Arabia also entering in the same group, our list of places to visit around the world is only getting longer. So many places, so little time!