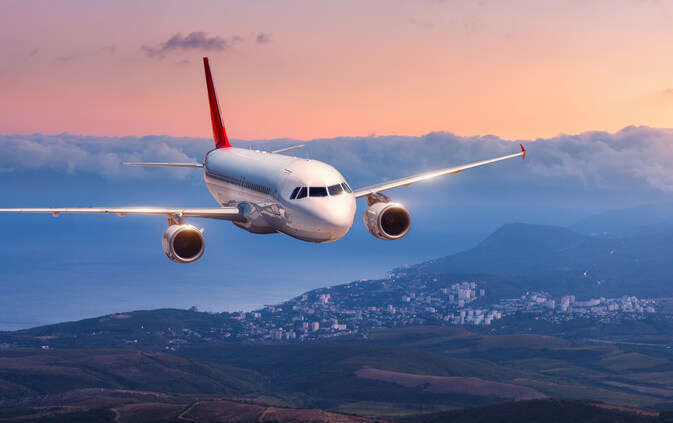 While there are continuous initiatives taken around the world to conserve the environment, a Portuguese charter airline flew its first flight without any single use of plastic. It marked a historical landmark in the aviation industry by taking this environmental friendly initiative and became the world's first plastic-free flight. It was one of the first four trails to not use any use plastic on-board which took off on 26th December from Portugal to Brazil.
The Hi-Fly airlines replaced the commonly used plastic items on board with biodegradable alternatives, like the plastic cutlery was replaced by bamboo flatware, food was served in compostable paper trays and even the bags for motion sickness were greener than ever. After the first successful trial of this eco-friendly initiative, the company plans to execute the other three trial flights to completely ban single-use plastic in their flights by 2019.
According to the Hi-Fly president Paulo Mirpuri, this initiative is taken to no longer ignore the impact of plastic contamination on the ecosystem as well as the human body.
View this post on Instagram
UN Environment Program says that the single-use plastic is a pervasive problem where 79 percent of all single-use plastic ends up at the landfill or else littered around in the environment and this initiative taken by this airline was started to cut down the waste.
Seeing the tremendous effort by Hi-Fly airlines, other airlines are also embracing this initiative. In October, Air New Zealand announced that they are planning to cut the usage of plastic on-board. Meanwhile in the US, Alaska airlines have already cut-off the use of plastic straws and on the other hand, Delta and American airlines are also on the phase of cutting out the single-use plastic.
Further Read: The New Guitar Shaped Hotel In Florida Will Pluck The Strings Of Your Imagination
This eco-friendly initiative by the aviation companies is indeed making history and we hope that helps in reducing the pollution level around the globe. So the next time you plan an international trip, make sure to hop on one of these flights to experience (and promote) a complete eco-friendly travel. Share this with your friends and family to encourage them to do the same.