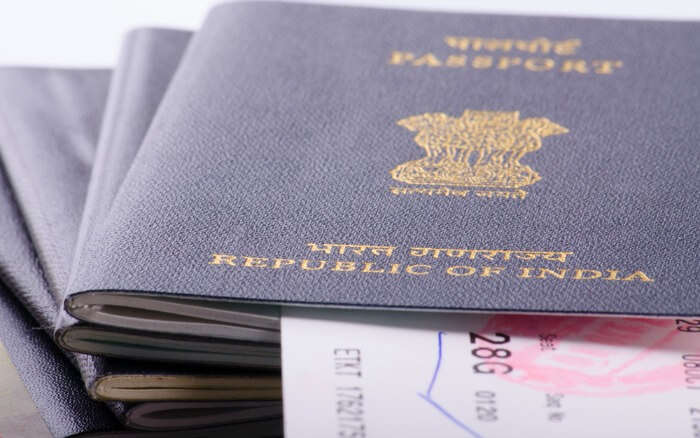 The Ministry of External Affairs has another good news for us. Guess what? Now, Indian citizens can receive their passport in a week's time by submitting just four documents.
External affairs minister, Sushma Swaraj tweeted that a passport would be issued if an application is submitted with copies of the Aadhaar card, voter ID and PAN card, and an affidavit (annexure I) of no criminal case which includes family details and citizenship.
Where earlier police verification would cause a long delay in acquiring the passport, this new procedure will skip the process till the passport is issued, provided the submitted documents are validated.
Swaraj further added that an appointment can be chosen from the first five available dates for passport related services.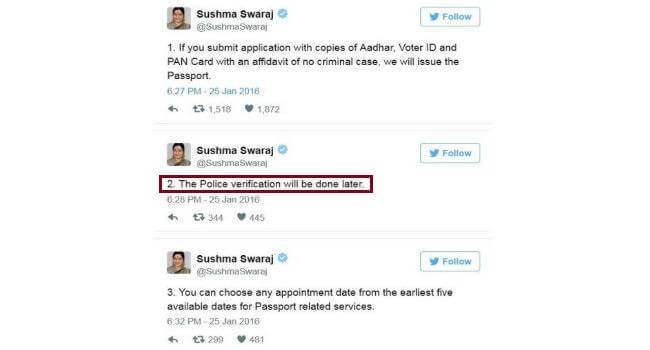 Also, in a statement issued by the ministry, it said that no extra charges will be applicable under this procedure.
So, here's how you can get a fresh passport issued in a jiffy
– Book an appointment at your convenient date from the earliest five working days for the selected Passport Seva Kendra (PSK)
– Carry validated documents including Aadhaar card, voter ID and PAN card, and an affidavit of no criminal case
– Submit the passport application with the said documents
– Get your passport after being approved by the granting officer
The police verification process will now be carried out of after the applicant acquires the passport. These services are being launched with an app called 'Passport Police App' for speedy submission of Police Verification (PV). The app would ensure field level officers are able to feed in the Police Verification report directly into the system, thus, ensuring paperless work and reducing the verification process cycle to 21 days.
So, get up and go make your dream foreign trip a reality! At least 'no passport' shouldn't be an excuse anymore.

---