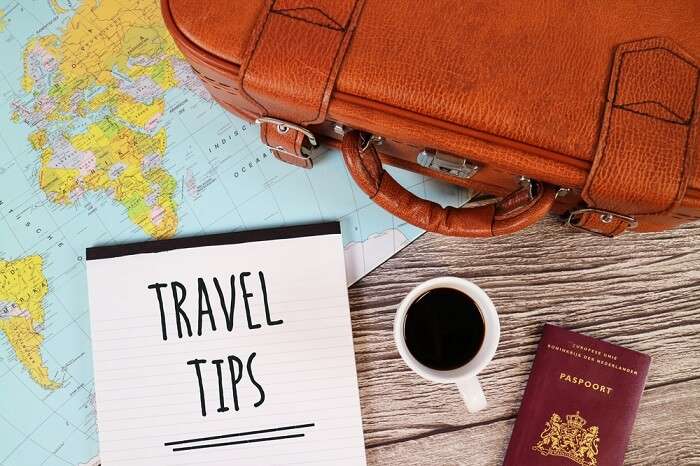 If you love to visit the beautiful places in the world then you must not miss the 'New Berlin' or the 'Little Paris of the east', Bucharest. This is the capital city of Romania and the most beautiful one compared to the other places in the country. The city has more than 500 years of history and with so many historical squares and parks around it. The perfect view of the city will always mesmerize you in the best way and you will be very happy to spend some days in here. The culture, the people, all will make your stay a day or more in here and if you are looking for the Bucharest travel tips here are some for your convenience.
10 Must Remember Bucharest Travel Tips
If you're planning to visit this Romanian capital anytime soon, then keep this Bucharest travel tips guide for an effortless vacation.
1. The Currency Of Romania

First thing first and that is the currency of Romania. No matter how much you try you can't make use of euro in here, and you certainly have to change the money arriving in the place. The Romanian currency is called the Lei or RON in local terms. $1 means you will get 4 RON in here thus, you know that if you are bringing good money with you, you can have a great holiday here. Also, try to exchange the currency in the bank as there are so many of such and try to avoid the street side vendors as well. On the other hand, if you are exchanging money from any shop as directed by your travel guide, according to Bucharest travel tips, you must check that they take any commission from that or not.
Must Read: 10 Mountains In Europe That Will Put To Test The Adrenaline Junkie In You
2. Bucharest Is An Affordable City

The city of Bucharest is very affordable and compared to the other western countries of Europe. You will get restaurants, hotels, cafes all under your budget. If you are not here for spending days in luxury, but in a moderate style, then you must know that the hotel prices range from $25 to $250 and if you are looking for a two-course meal then it will cost you $25. While you are here, you must be looking for places to visit and go to the local attractions, there also you won't have to spend more than $10 and 10 public transportation costs around, $5 only.
3. Good Shoes

You know that you can't walk around without shoes anywhere outside but here in the travel tips for Bucharest Romania shoes aren't just normal flip flops but sturdy ones. In Bucharest, you will have to put it in your mind that you have to walk a bit and that's nothing strenuous but to experience the beautiful buildings and the architecture around. Make sure you avoid the holes on the cobblestone streets and try to walk carefully and look down while stepping your foot. On the first day of walking down the streets, your feet might feel a little pain, but it will not if you wear walking shoes.
Suggested Read: Bucharest In Winter: An Ultimate Guide To Enjoy The Chilly Weather At The Romanian Winterland!
4. Safe Place To Visit

Bucharest is really safe and from the local people, you will get to know that the crime rate in here is very less and most importantly there are no pickpockets. You can take a walk on the beautiful street and it can be day or night but you will feel no danger or unsafe. However, as you are there as a tourist, you must roam around wearing fewer pieces of jewelry and have to watch your pockets, and have your travel insurance with you always.
5. Know About Bucharest Taxi

Transportation from one place to another in the city is easy but if you are availing taxi, you have to keep a thing in mind and that is, not to hire a taxi in front of your hotel or any other hotel, because they will charge you extra. If you have to take a taxi then ask in the hotel desk front and give then a 10 RON for the safety and request them to bring you a normal taxi. The hotel people will surely help you get a vehicle at a normal rate. Also, before you hire a taxi you must keep RON 1, RON 10 and 5 notes with you because often the taxi driver will refuse to give you change of RON 50 or 100 and you cannot even pay the taxi fare via credit card.
Suggested Read: 14 Popular Denmark Festivals To Make You Feel Warmly Welcomed To Europe
6. Learn The History

You are about to visit one of the historical places in Europe thus in the travel tips for Bucharest you must know about the history of communism here. If you know about the history then it will be no problem for you to visit the popular places where has been a revolution, the parliament, and so many other places. So before you visit Bucharest, spend some time reading the various articles that have been written about this place and you can easily be the know it all while traveling.
7. Attire Of Romania

The people of this country love to dress up and they usually wear expensive clothes and jewelry, so whenever you are visiting Bucharest, you must not roam around like a hippie, but you must dress up decently. If you are about to visit the theatre and the opera hall, you must put your suit on and if you are a woman then dress in a pretty gown. If you dress well in here, you will be well-appreciated in the place. Also, if you are visiting Bucharest in the summertime, never forget to bring your fancy hat to take cover from the harsh sun.
Suggested Read: 10 Castles In Bruges Which Reflects The Heritage And Grand Architecture Of This European Country!
8. Get Uber

The best way to get around and to avoid the taxi hackle is a uber ride in here. You can always avail the buses and metro train to travel from one place to the other. You will get trolley buses, tram in the city, thus, if you are unable to get the taxi for its high prices you can always avail these alternatives easily.
9. Food Culture Of Bucharest

The food here is very tasty but most of them are meat based. If you love meat then this is the place you will never forget, as there are an extensive amount of meat dishes offered in the restaurants, but if you are vegetarian then you have to find the veg places or ask in the restaurants to serve you the veg menu. However, while you come to visit this place you must visit the well-known restaurant in the city named, Mahala. Coming to the vegetarian point again, you must try out the soup with bread here, and the tasty dessert, papanasi.
Suggested Read: 10 Must Things To Do In Luxembourg And Explore The Best Of This Medieval European City!
10. Stay In The Old Town

When you are all set to visit Romania then one of the best travel tips for Bucharest will be for you to stay in the old town of the place. This town is filled with historical importance and the major places are near this area. If you do not like the hustle bustle of a busy city then the old town will satiate your desire as this place is very quiet and free from the congestion of city life. There are so many affordable hotels in here and restaurants that will quench your thirst for the delicious Romanian food.
Further Read: Norway Vs Iceland: A Face-off Of Two European Heavens. Where Would You Go?
Are you still waiting for that much-awaited Europe vacation ? If yes, then make sure that you also travel around this Romanian capital and keep this Bucharest travel tips in mind to explore the capital city without any hassle.
---
Looking To Book An International Holiday?
Book memorable holidays on TravelTriangle with 650+ verified travel agents for 65+ domestic and international destinations.
---