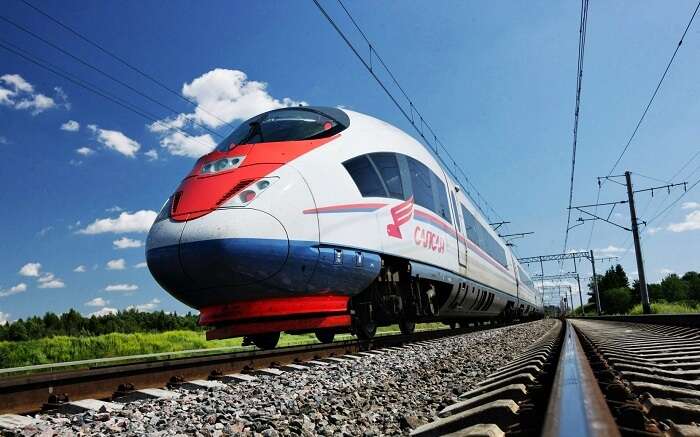 Tired of those long train journeys between Ahmedabad and Mumbai? Then you'll love what we are about to tell you!
The National High-Speed Railway Corporation Ltd has finally come upon the decision to start the procedure of acquiring the railway land between the old and new Sabarmati stations in order to build the bullet train station. The elevated bullet train station will be located between the present old Sabarmati station and the new one.
The NHSRC officials stated that the Ahmedabad-Mumbai bullet train will originate and terminate at the Sabarmati station where Kalupur will be the second station (second stoppage) in Ahmedabad. They conveyed that the journey time between the two – Mumbai (Bandra-Kurla Complex) and Sabarmati – will be twofold:
2.07 hours for the fast train
2.58 hours for the train stopping at all the twelve stations en route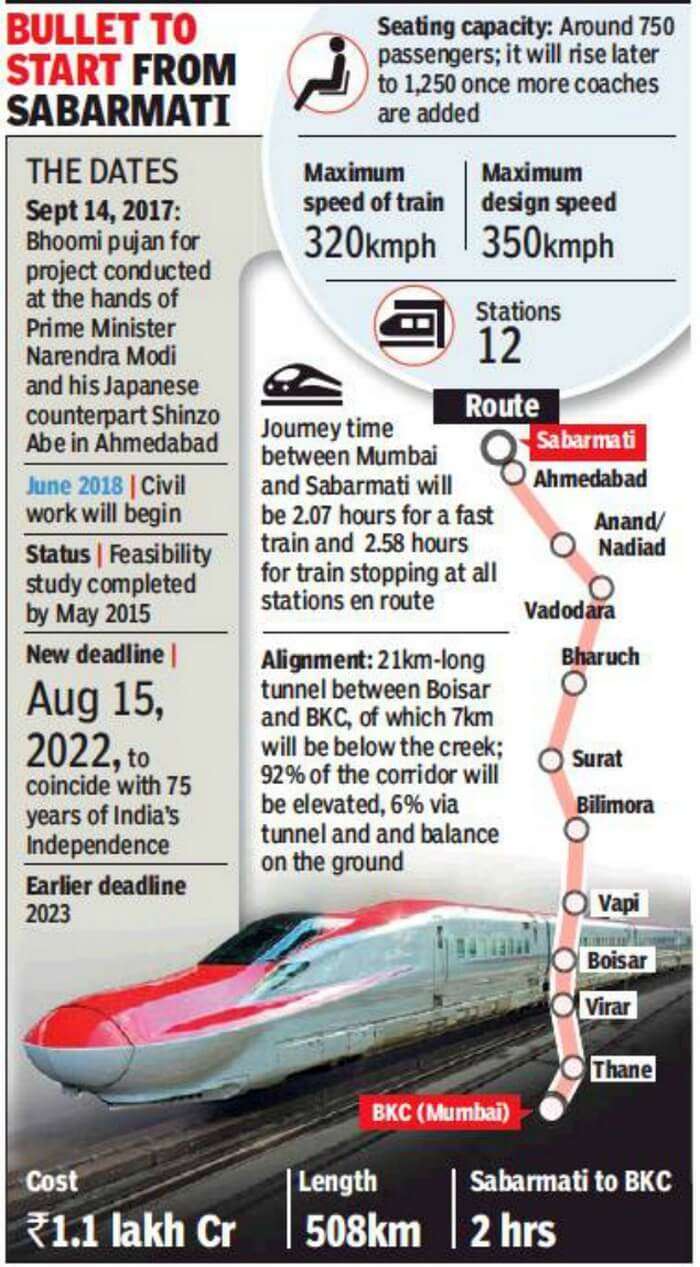 Must Read: With 50% Cut In The Fares Of Indian Luxury Trains, You Can Easily Stay In Your Own 'Palace' On Wheels
There will be three trains operating every hour (or sometimes even one every 20 minutes) during peak hours. These will be from 7 AM to 10 AM and 5 PM to 9 PM. In addition, there will be two trains departing at off-peak hours. In the initial phase, passenger capacity will only be about 750 per train, but it will be increased to a whopping 1,250 per train later.
"We have decided to originate the train from the Sabarmati station area. There will be one bullet train every 20 minutes during peak hours," said Dhananjay Kumar, public relations officer, NHSRC. He added that NHSRC will soon be shooting a tender so as to make way for the elevated station.
Normal trains that are currently plying on this route take a little more than seven hours to cover the Ahmedabad-Mumbai distance, and those with in-between stops even longer! The bullet train, with a design speed of 350kmph as well as a top operating speed of 320kmph, will get you there in just two hours!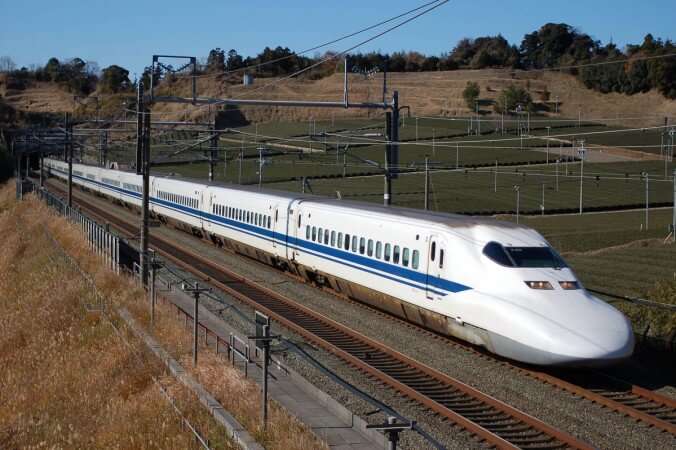 Suggested Read: India's Fastest Train Will Get You From Delhi To Gwalior In Just 3 HOURS, Not 7
Currently, the Indian Railways operate around 20 trains between the two cities on a daily basis. Other than these, there are also 10 flights between them. But with the coming of the bullet train between these two junctions, they will have changed the face of train travel for good! "We are planning to have 35 pairs of bullet train services, which means the trains will make 70 trips a day," conveyed an NHSRC official.
We don't know about you, but we are super excited for this excellent venture by Indian Railways. It's going to make traveling from Ahmedabad to Mumbai so much easier and less time-consuming. Imagine getting to Ahmedabad from Mumbai, or vice versa, before you have finished watching your favourite Hollywood movie!
Please Note: Cover Image is for representation purpose only.
Comments
comments