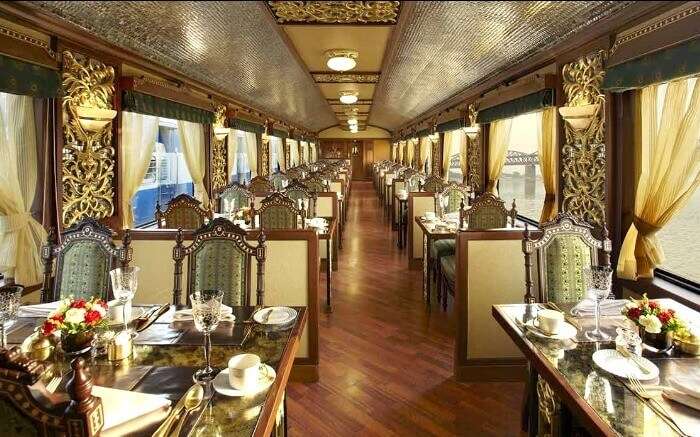 Luxurious train journeys, a royalty-like experience, and a desire to explore the stunning destinations in India – if all of this has been on your wish list for a long time, then we have got a good news for you! The fares of luxury trains in India are going to be slashed by almost 50% as decided by the Centre, and reported in The Pioneer.
As mentioned in the report, some of the popular trains whose tariff will be changed are Palace on Wheels, the Golden Chariot, Maharaja Express, Deccan Odyssey, and Royal Orient. As of now, a seven-night tour on Palace on Wheels costs around Rs 363,000 to Rs 756,000 during the high season, and depending on the kind of accommodation you choose.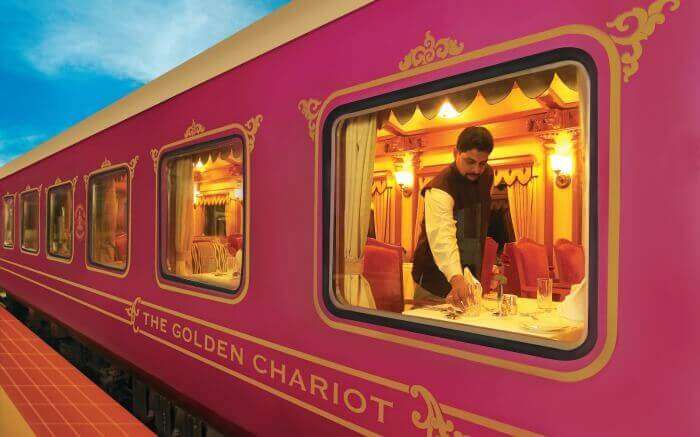 Suggested Read: The All New 'Made In India' Trains Will Cut Your Travel Time By 20%
This good news came in after the railway ministry decided to cut the haulage charges borne by the State Tourism Departments, and partners or stakeholders, who run the trains in coordination with the Indian Railways. This only means that you can now catch a glimpse of traveling in the luxury saloons or the inspection coaches, which were earlier used by the President of India, Prime Minister and the senior railway officials. These coaches generally comprise of two bedrooms, a lounge, a pantry, a toilet, and a kitchen, which makes them perfect for at least two families to travel.
Being priced at such a high amount, the popularity of these luxury trains has declined sharply over the time, and so has the revenue coming from them, as mentioned in the report. So, in order to reverse the trend, the railway board reviewed the policy on luxury trains on 1st March and decided to cut the fares of luxury trains in India by 50 percent. However, this might not bring a noticeable change in the saloon journey and they would continue to stay expensive as the saloons or inspection cars are adequately built to facilitate stay for up to five days, as mentioned by the officials.
So, the closest to this kind of luxury that a common passenger can avail is the tourist car, which can be booked by large groups and has amenities essential only for an overnight journey, as reported by PTI. In any case, this comes as a great news if you have been wishing to experience the luxurious journey and weren't able to because of the prices.