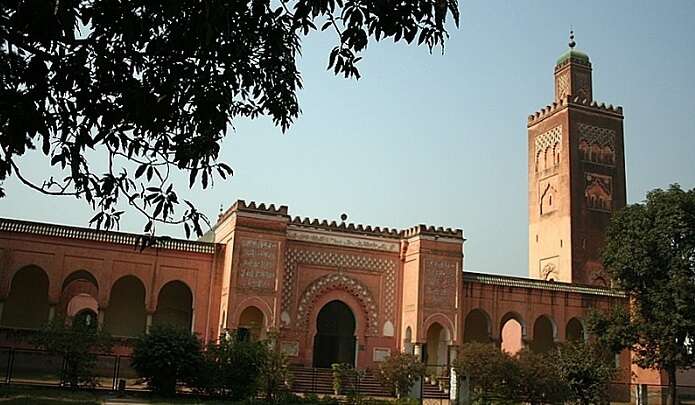 Situated in Kapurthala of Punjab, Moorish Mosque is ensured by the Archeological Survey of India and is among the best mosques in South East Asia. When you take a first glance at the mosque, you will feel like you have been deported to Marrakech as the pattern is made in similar lines. It was built by Raja Jagjit Singh, the last ruler of Kapurthala, in 1930.
The mosque is not just an institution for worshipping but also an initiative by the king to promote social integration among people. Check out all the details about Moorish Mosque and enjoy a visit with your loved ones.
Quick Links for Moorish Mosque
Best Time to Visit Moorish Mosque

The whole place of the Moorish Mosque in Kapurthala is loaded up with elegant lights with good vibes during the hours of Eid. Eid al-Fitr is a significant Muslim occasion celebrated for one day toward the finish of the Islamic sacred month of Ramadan. As Ramadan depends on the lunar schedule the date of Eid al-Fitr changes every year. People arranging a visit Moorish Mosque should plan it during the time of Ramadan to get inundated in the festivity. 
Suggested Read:Food In Amritsar: 5 Flavorful Dishes That All Foodaholics Must Try
Architecture of Moorish Mosque

The architecture of the Moorish Mosque is also amazing and rich in culture. This excellent mosque is carved in marble with the fine art of its internal arch is done by Mayo School of Art in Lahore. The glass sheets are put in the round parts of the gates, doors, and windows. The walls of the Moorish mosque are painted in light red colours and the gates and windows are painted in green. Inside the mosque, the wooden roof is painted black and red.
How to Reach Moorish Mosque

Moorish Mosque is situated on the outskirts of Kapurthala and a drive of 2kms will take travellers to this beautiful place. The transport and commutation can be taken from literally any point in India. Kapurthala Railway Station is the closest railway station that connects you to any major city like Delhi, Agra, Amritsar, Patiala, and Bhatinda. Raja Sansi International Airport in Amritsar is the closest airport to Kapurthala. There are frequent buses and trains between Amritsar and Kapurthala. You could also take a private cab or taxi from the airport.
Suggested Read:5 Best Water Parks In Jalandhar To Escape The Heat This Season Like A Pro
Average Cost for a Trip to Kapurthala

It depends on the commutation that you prefer. The flights from any city in India to Moorish Mosque in Kapurthala, Punjab will come around ₹4,000 and the stay in the city might be coming to ₹1,000 per night. So, as far as the food, travel and commutation cost is included, the entire budget can be wrapped in ₹12,000.
Places to Visit Around Moorish Mosque
Once you have wrapped up your visit to the mosque, you can visit these attractions in the town to enjoy sightseeing. Add these places to your itinerary.
1. Jagatjit Palace

Owned by Maharaja Jagatjit Singh, the Jagatjit Palace Kapurthala, made in 1908., is very close to Moorish Mosque in Kapurthala Punjab. The Royal Palace is made on the lines of the Palace of Versailles. Planned by M.Marcel, a French engineer, it is spread over a territory of 809371.28 sq. meters. Planned in the renaissance style, the rooftops are made in the 'beaux-workmanship' style, with mortar of Paris roofs and a park in the front which is famously known as Baija. The most striking thing about the royal residence is its similarity to the design of Paris.
Location: Kapurthala-Jalandhar Road, Kapurthala, Punjab 144401
Timings: 8:00 a.m. to 3:00 p.m.
Suggested Read:20 Best Restaurants In Chandigarh To Relish The Real Taste Of Punjabi Tadka
2. Panch Mandir

When you visit Moorish Mosque on your trip, you should also visit Panch Mandir. Established during the rule of Fateh Singh Ahluwalia, Panch Mandir Kapurthala is loved to be the most attractive place around. As the name is among the most alluring places to visit in Kapurthala. It has five elements on its roof. Signifying various divine gods and goddesses and it is built in a way whereby every one of them can be seen from the main entrance.
Location: Shalamar Bagh, Kapurthala, Punjab 144601
Timings:7:00 a.m. to 9:00 p.m.
3. Elysee Palace

This is another French wonder of Kapurthala. Worked in the year 1862 by Kanwar Bikram Singh, this compositional magnificence is something that visitors can't miss. The pink tinge displayed on the castle show a reverberating impact of French architecture. The front side of this great Palace is enlivened with a huge garden and nursery. The landmark is an ideal blend of Indo-French design and feel.
Location: Kapurthala Centre, Kapurthala, India
Timings: 10:00 a.m. to 6:00 p.m.
Suggested Read:7 Impeccable Things To Do In Bathinda That Will Take You Down The Punjabi Lanes!
4. Kanjli Wetland

A birdwatchers' paradise, Kanjli is situated on the western lines at the edges of Kapurthala. In 1870, a company chose to manufacture a dam to give water to the water system in the zone. This gave a start to the construction of this place. This wetland in Punjab is prominent as a tourist place among local people, however, for travellers, it is a heaven to explore.
Location: C96H+WJM, Kapurthala, Punjab 144602
Timing: 8:00 a.m. to 6:00 p.m.
Festivals & Fairs in Kapurthala

Festivals, music, celebrations, movies, and literature is run of mill articulations of Kapurthala's social life. The celebrations are in full swing during Baisakhi, Lohri, Holi, and Diwali. Here are some that you can be a part of:
Baisakhi
Punjab being a dominatingly agriculture-based region, Baisakhi is in full swing here at Kapurthala. You must visit to see the Baisakhi festival. The word Baisakhi is gotten from the long stretch of Vaisakha (April-May) in which the celebration is commended.
Suggested Read:Nehru Garden In Jalandhar: A Smart Guide To Explore Hidden Beauty In The Punjab City!
Holla Mohalla
A day after Holi the Sikh people group in Punjab watches Holla Mohalla with a large number of Sikhs gathering at Anandpur Sahib – where Guru Gobind Singh was absolved – to take part in the stupendous reasonable of Holla Mohalla. Holla Mohalla is also celebrated extensively in Kapurthala.
Eid
Kapurthala also has a population of Muslims who celebrate Eid with a lot of fervour and zeal. The mosque is lit up and people come to read namaz in the morning and evening. Muslims wear new clothes and exchange gifts and delicious food with each other. Sevaiyan and Briyani are two of the most famous food items that are prepared on EId.
Where to Stay near Moorish Mosque
In case you are planning to stay a night or two in Kapurthala, here are some decent accommodations where you can make your reservations and enjoy a comfortable stay.
1. OYO 31026 Samrat Regency

You can opt for this accommodation if you are on a shoestring budget. The hotel offers you all the basic comforts like free wifi, parking, room service, 24-hour front desk service, and more. Some of the nearby attractions include  Shalimar Park, Moorish Mosque, Jang-e-Azadi Memorial, Pushpa Gujral Science City, and more. 
Tariff: ₹1,500 per night
Location: Opp Prince bus stand Adjacent to DAV Sr. Secondary school, Kapurthala, Punjab 144601
Phone no.: 0124 620 1612
Suggested Read:13 Places To Visit In Jalandhar To Experience The True Beauty Of Punjab
2. Hamira Lux HomeStay

This place takes pride in its 2 pools, a gym, and an eatery. You will also get things like a gallery and free things like English breakfast and roundtrip airport. A bar/pub, a 24-hour front work area, and a bistro are additionally provided. Some of the nearby attractions that you can visit with just a short drive include Jang-e-Azadi Memorial, Shalimar Park, Moorish Mosque, and Surjit Hockey Stadium.
Tariff: ₹4,000 per night
Address: Jagatjit Nagar, Hamira, Punjab 144802
Phone no.: 099150 82621
3. Ramada by Wyndham Kapurthala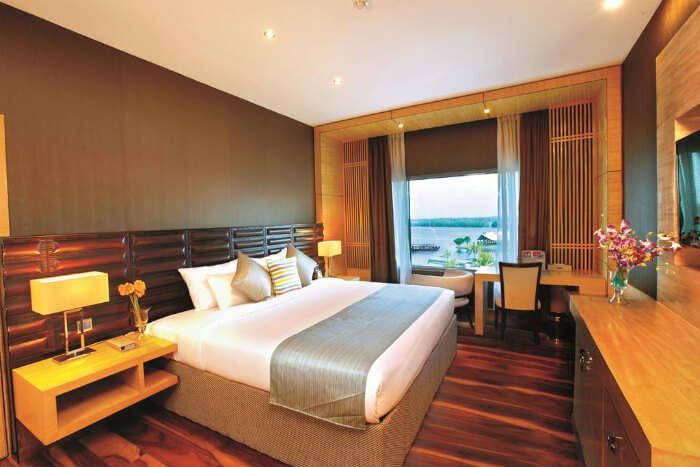 Looking for a lavish hotel in Kapurthala? Well, Ramada by Wyndham Kapurthala truly deserves your attention. This hotel features a café, an outdoor pool, and a bar to help you relax and rejuvenate. If you are going on a business tour, you can use the 2 meeting rooms and free parking. 
Tariff: ₹3500
Address: Near Saffron Residency Wadala Kalan, Jalandhar Rd, Kapurthala, Punjab 144601
Phone no.: 0182 250 8000
Suggested Read:Top 6 Restaurants In Patiala: Let The Foodie In You Relish The Flavors of Punjab!
Restaurants Near Moorish Mosque
One of the best things to do in Kapurthala is to explore various restaurants and savour some authentic Punjabi dishes.  And, especially when hunger strikes, head to these restaurants or cafes in Kapurthala to put an end to your starvation. 
1. Dream Restaurant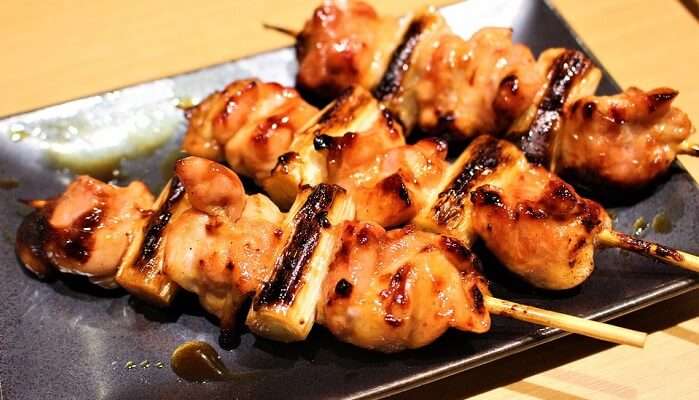 Set along Sultanpur Road in Kapurthala, this is one of the most popular eateries in Kapurthala. A high-end food experience anticipates you at this amazing eatery. The room is loaded up with comfortable couches and seats that give adequate seating space to every last one. The chefs here are specialists in North Indian, Chinese and Continental food. 
Location: Sultanpur Road, Kapurthala Ho, Kapurthala – 144601
Timings: 11:00 a.m. to 10:00 p.m.
Cuisine: North Indian, Chinese, and Continental food.
Cost for 2: ₹400
2. Mali Dhaba

Mali Dhaba is without a doubt probably the best spot to enjoy a flavoursome dinner. Whether you are visiting with your family or alone, you will surely enjoy a spectacular meal time here. Paneer Tikka and Chicken Butter Masala are incredibly delicious choices one must try.
Location: Dandwindi Fatak, Tashpur Road, Pind Mohubalipur, Kapurthala Ho, Kapurthala – 144601
Timings: 10:00 a.m. to 10:00 p.m.
Cuisine: North Indian
Cost for 2: ₹650
Suggested Read:8 Most Spine-Tingling Things To Do In Punjab For A Fun-Jabi Trip!
3. Dawat E Ishan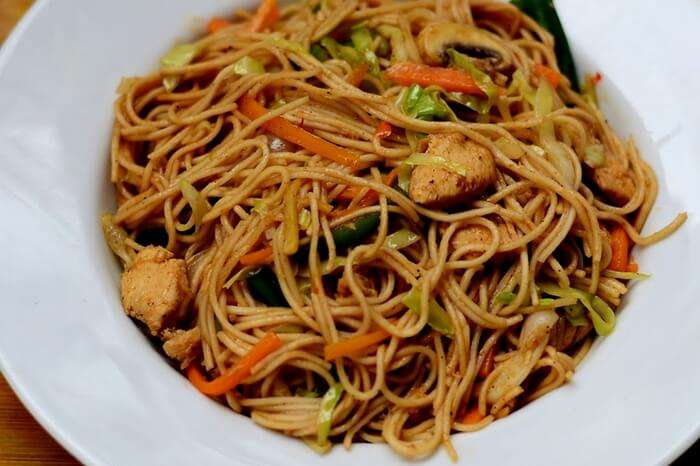 If you are fascinated by food cravings after a long tiring day, hop to Dawat E Ishan and dive into a delicious supper. Located on Jalandhar Road, this is one of the most well-known restaurants in Kapurthala where you can gorge. The stylistic theme of this café is welcoming and the food is amazing.
Location: Jalandhar Road, Kapurthala – 144601
Timings: 11:00 a.m. to 11:00 p.m.
Type of Cuisine: Chinese, North Indian
Cost for 2: ₹500
Tips for Travelers

These tips will only make your trip to Kapurthala all more exciting, comfortable, and hassle-free. When planning a visit, do keep these tips in mind.
Punjab and Chandigarh are freezing from Mid November to Mid February. The cold reaches its height in the long stretches of December and January. Travellers need to carry enough woollen garments if they wish to make a trip to Punjab and Chandigarh during this time of the year.
Kapurthala also has a lot of gurudwaras, where you can have langars. Enjoy god's grace in the holy institution.
You must cover your head when you enter the Moorish Mosque. A dupatta is essential for going to the mosque.
Suggested Read:Visit Rangla Punjab In Jalandhar To Relish The Culture Of Punjab
Moorish Mosque is one of the most beautiful gems of Kapurthala. The iconic attraction in the town is a must-visit for passers-by who are on their exploration trip to Punjab . The yellow mustard fields and lush greenery will leave you invigorated. Make some time to try the cuisine of Punjab with rich flavours of ghee and what not. This state is literally a paradise for food lovers.
For our editorial codes of conduct and copyright disclaimer please click here. 
Frequently Asked Questions About Moorish Mosque
What is Kapurthala famous for?


Kapurthala is best known for its eccentric monuments and distinctive architecture. Founded in the 11th century, Kapurthala was ruled by the Ahluwalia Dynasty. While visiting here, you can visit several tourist attractions including Jagatjit Palace, Kanjli Wetlands, Moorish Mosque, Shalimar Gardens, Jagatjit Club, and Elysee Palace.

How far is Kapurthala from Amritsar?

The driving distance between Amritsar and Kapurthala is 68 km, while the aerial distance from Amritsar to Kapurthala is 53 km. Furthermore, the distance from the train is approximately 99 km.

Does Kapurthala have an airport?

Kapurthala does not have an airport. The easiest way to reach it is to fly to Amritsar and book a cab to Kapurthala. You can cover the distance in around 1.5 hours.

How far is Kapurthala from Ludhiana?

The distance between Ludhiana to Kapurthala is 88 km. You can travel in a bus or hire a private cab to enjoy the journey.

Which are the best places to visit in Kapurthala?

There are some great places to visit in Kapurthala. From Moorish Mosque Kapurthala to Panch Mandir, and Shalimar Gardens to Science City Kapurthala there is a lot to see. In just 3 days, you can explore the entire city and make the most of your vacation.

Is it good to go in summers?

Avoid visiting in summer as the heat makes it difficult to enjoy sightseeing.
People Also Read