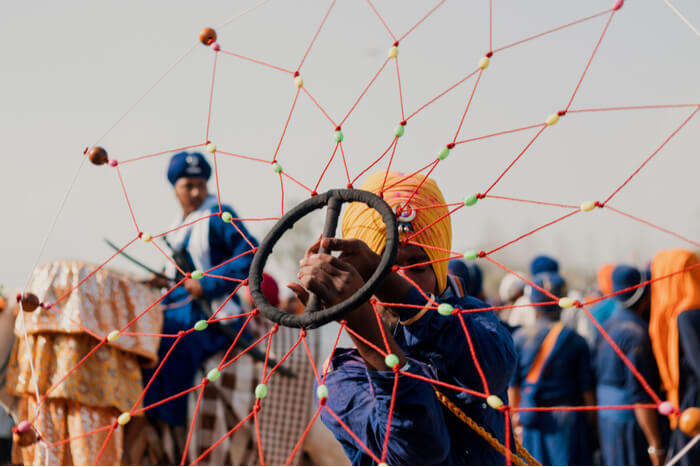 One of the oldest cities in the northern state of Punjab, Jalandhar to date holds a significant heritage and cultural value that is inevitable and unmatched by any other city in Punjab. Jalandhar is an ancient city in Punjab that is home to many holy shrines and historic landmarks that reek of history and culture in every nook and corner. A trip around this city will involve too many sightseeing attractions and monuments to visit that you'll be spoilt for choice. Fret not as we have curated a list of places to visit in Jalandhar that will enhance your holiday trip and leave you with cherished memories. With many religious and historically important places, Jalandhar was the capital of Punjab before Chandigarh was formed, known for its culture-driven values this city has several places to visit and explore from shopping to sightseeing which will make you want to come back to this beautiful city.
13 Fabulous Places To Visit In Jalandhar
Jalandhar is a commercial city that houses several industries and hubs of religious centres and historical importance. Check out this list of places to visit in Jalandhar for a fun trip in the state of Punjab and make sure you include them in your itinerary.
1. Rangla Punjab Haveli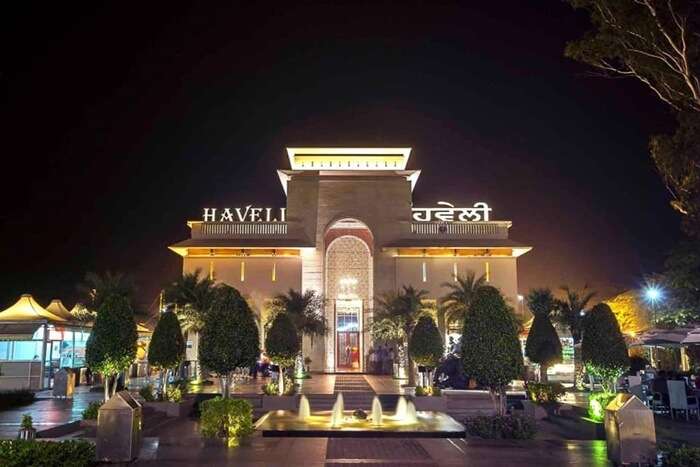 Rangla Punjab Haveli is a traditional Punjabi-themed village that offers various activities where you can experience the true essence of Punjabi culture in an absolute conventional way. You can relish the authentic Punjabi culture and indulge in different aspects of Punjabi activities like weaving, dancing, playing marbles, fetching water, puppet show, and the most fascinating out of all being a decor masterpiece that will take you back in time to relive the 'Pind' life. Immerse yourself in all these experiences as you learn about the Punjabi culture and enrich your knowledge about the place you're visiting on your holiday trip.
Location: Rangla Punjab Haveli, Jalandhar – Phagwara Highway, Khajurla, Grand Trunk Rd, Next to Haveli, Jalandhar, Punjab 144001 Timings: 12 – 4:30 pm; 6:30 – 11 pm Entry fee: INR 600 
12 Places To Visit In Punjab To Witness The True Beauty Of The State In 2022
2. Devi Talab Mandir Temple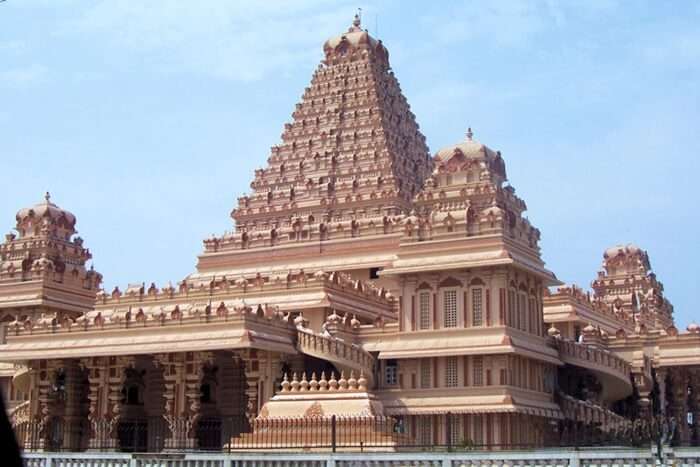 Situated in the heart of Jalandhar, this temple is believed to be more than 200 years old. Dedicated to Maa Durga, the Devi temple is the most prominent structure and one of the most popular tourist places in Jalandhar that attract several devotees who come to worship here from all across the country. One of the prime attractions of this temple is an old tank which is considered to be sacred by many Hindu devotees, it also offers a serene backdrop against the majestic and ancient temple.
Location: Devi Talab Mandir, Tanda Road, Shiv Nagar, Industrial Area, Jalandhar, Punjab 144004
3. Pushpa Gujral Science City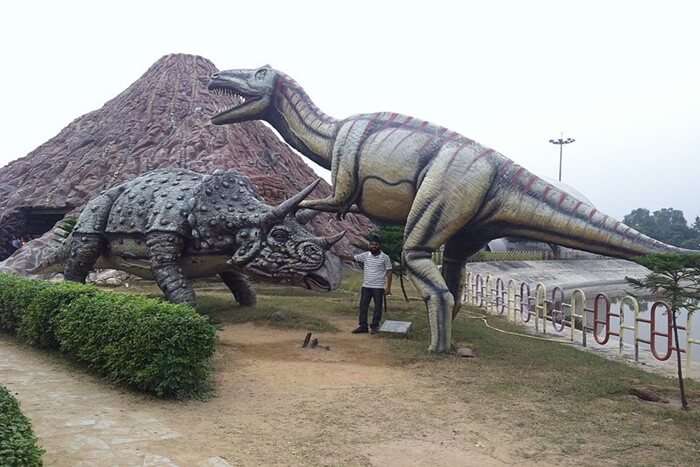 If you thought that this city was missing out on something, then this attraction covers it all. That's right, Jalandhar is not only the land of the ancients and culturally driven monuments, but it has a touch of modernistic future fun science centre as well. Pushpa Gujral Science City is the answer to learning about science in a fun way. You'll be greeted by a gigantic dinosaur on the entrance and once you're inside, you can expect a whole lot of fun elements that depict technology and modern science in a predominantly agrarian land. Visitors can traverse the museum grounds, and stroll the galleries that cover a range of subjects from physical to social sciences, evolution, health, nuclear science and robotics. The centre also features a large-format IMAX screen and a digital planetarium that explores the wonders of space.
Location: Pushpa Gujral Science City, Jalandhar, Punjab Timings: 9 am – 6 pm 
You'll Soon Be Able To Catch A Ferry From Kerala To Maldives
4. Wonderland Theme Park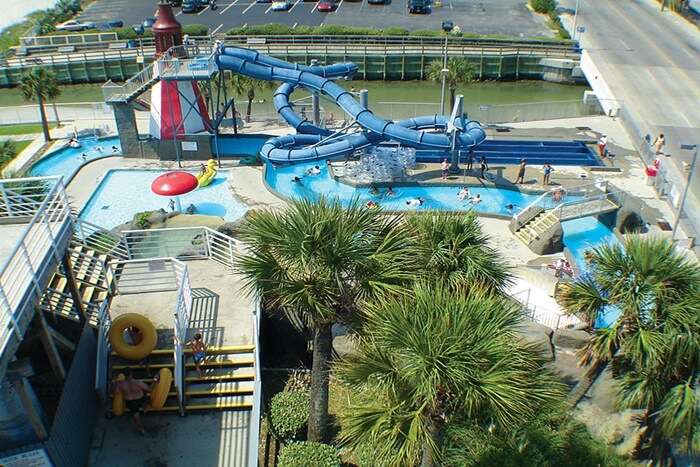 Beat the heat by splashing water across in the faces of your friends in enthralling water rides at this amusement park that is built on 11 acres of sheer fun. A great way to spend the weekend, the Wonderland Theme Park makes for a perfect getaway to escape the scorching heat and have fun with your friends and family. Touch the sky in the flying jets, feel the creeps at the haunted house and go splashing in the water rides. One of the key attractions of this amusement park is the Wave Pool and aqua dance floor where you can groove on the beats of your favourite tracks while literally soaking it up!
Location: Wonderland Theme Park, Jalandhar – Nakodar Rd, Wadala Chowk, After, Jalandhar, Punjab 144001 Timings: 10 am – 8 pm Entry fee: INR 950
---
Planning your holiday but confused about where to go? These travel stories help you find your best trip ever!
Real travel stories. Real stays. Handy tips to help you make the right choice.
---
5. Jang-e-Azadi Memorial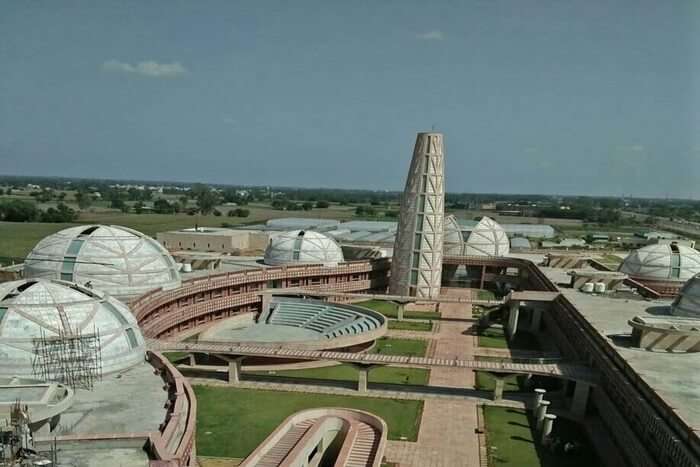 Jang-e-Azadi Memorial is a memorial and museum built in memory of the contribution and sacrifices made by the Punjabi community during the Independence movement of India. The memorial is aimed at disseminating knowledge about the rich cultural heritage of the State in the minds of the youth. The memorial was founded on 19th October 2014
Location: Jang-e-Azadi, Grand Trunk Road, Kartarpur, Punjab Timings: 10 am – 6 pm
10 Festivals Of Punjab You Must Experience In 2022 To Get The Real Essence Of The Rich Culture
6. Gurudwara Talhan Sahib Ji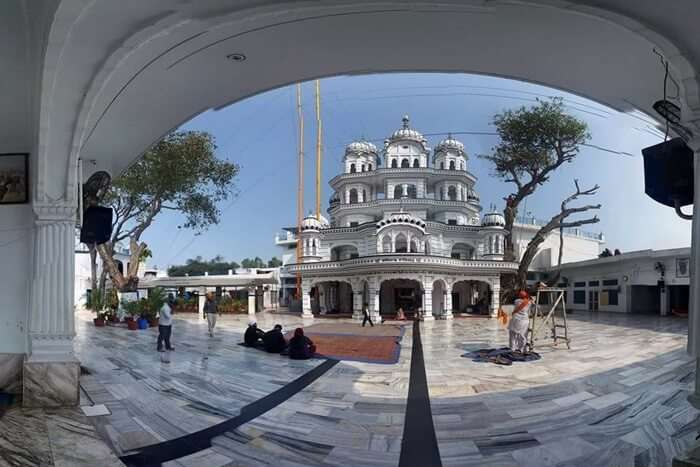 This Gurudwara is famous for its annual Shaheedi Jor Mela (fair) which is held in the memory of Shaheed Baba Nihal Singh, this fair is a big attraction in Jalandhar and the white marble backdrop of this Gurudwara offers a serene environment so you can stroll around in peace and absorb the calmness of this place.
Location: Gurudwara Talhan Sahib, Jalandhar Ludhiana Road Near, Jalandhar Cantt, Talhan, Punjab 144010
7. Nikku Park
Nature enthusiasts in Jalandhar must visit this park which is surrounded by lush greenery and features exciting activities that will keep the kids occupied. This park is Jalandhar's one of the main attraction that is centrally located and easy to reach. It features fun activities like enthralling rides and beautiful natural spots that the visitors can enjoy to catch a break from mundane life. Witness the mesmerizing fountains and feast your eyes on the water bodies, breathe in the fresh air and create memories for a lifetime at this park. This also happens to be one of the best places to visit in Jalandhar for food lovers.
Location: Nikku Park, Model Town, Jalandhar Timings: 9 am – 6 pm
8 Beautiful Resorts Near Chandigarh For A Rejuvenating Retreat In 2022
8. Shaheed-e-Azam Museum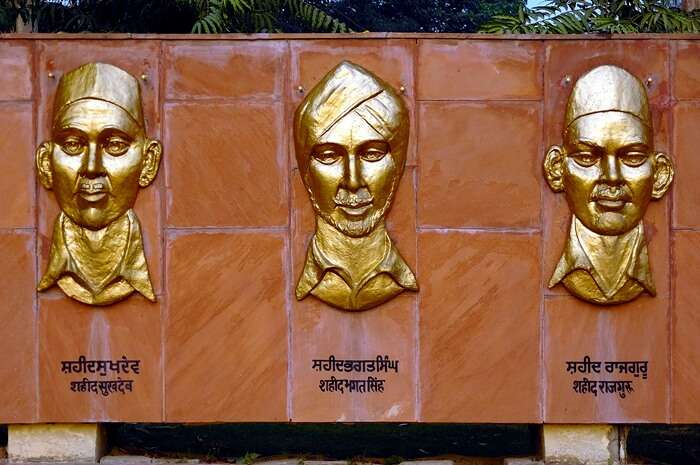 This museum is dedicated to Shaheed-e-Azam Bhagat Singh and his compatriots, the great martyr of Punjab who sacrificed his life for the Independence of India. This historic monument reeks of history and culture and the atrocities that were faced during the British Raj. It throws light on the struggles of freedom fighters in India. Location: Shaheed-e-Azam Museum, SH18, Khatkar Kalan, Punjab 144512
Timings: 10 am – 4:45 pm
9. Shiva Mandir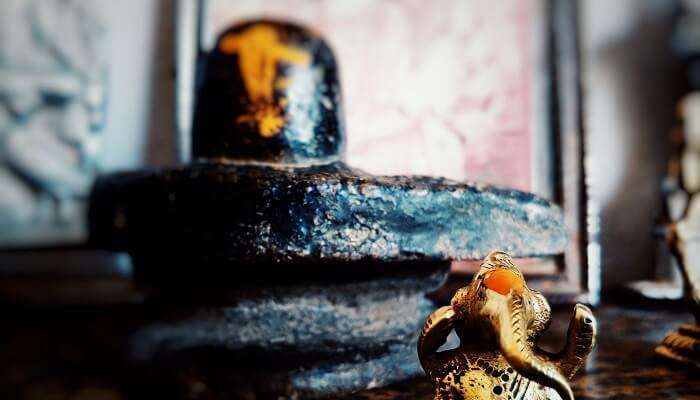 The renowned Shiva Mandir of Jalandhar was built by the Nawab of Sultanpur Lodhi and it is located inside the Gur Mandi near Masjid Imam Nasar. The locals believe that the Nawab was attracted to a newly married Hindu girl but she, being a devotee of Lord Shiva, was saved by a serpent before he could employ his devious plan to abduct her. Astonished by the sudden emergence of this serpent out of nowhere, the Nawab begged the girl for forgiveness and built this temple, which is now one of the most respected places to visit in Jalandhar city. The shrine has an unusual architectural design where its gate has been constructed in the style of a mosque while the remaining temple complex is in the Hindu style of architecture.
Timings: 7 AM – 8 PM 
20 Best Restaurants In Chandigarh To Relish The Real Taste Of Punjabi Tadka In 2022!
10. Tulsi Mandir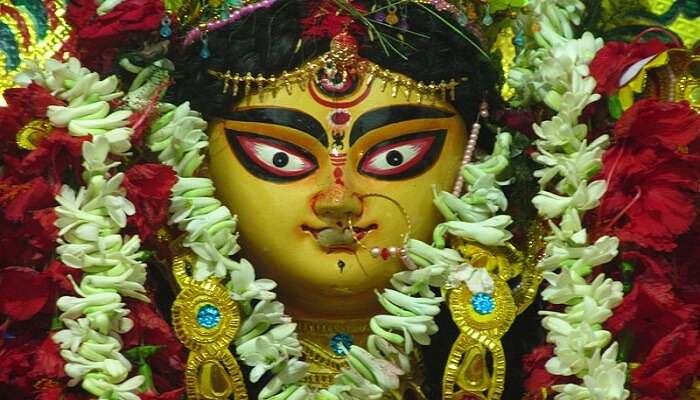 Tulsi Mandir is essentially the temple of Vrinda, the wife of Jalandhara. It's a very ancient monument and is situated in the Kot Kishan Chand locality of this city. You'll find a tank on one side of the shrine that is believed to have served as the bathing place of the demon Jalandhara in olden times. You can also visit the temple of Gupha which is located at a walking distance from this temple and bears an image of Annapurna, the Goddess of Plenty. You'll find the Brahma Kund as well as various temples dedicated to Lord Shiva located very near to the Tulsi Mandir, along with the two ancient temples of Lord Shiva and Lord Hanuman. It is among the most fascinating places to visit in Jalandhar, Punjab.
Timings: 7 AM – 8 PM 
11. Sodal Mandir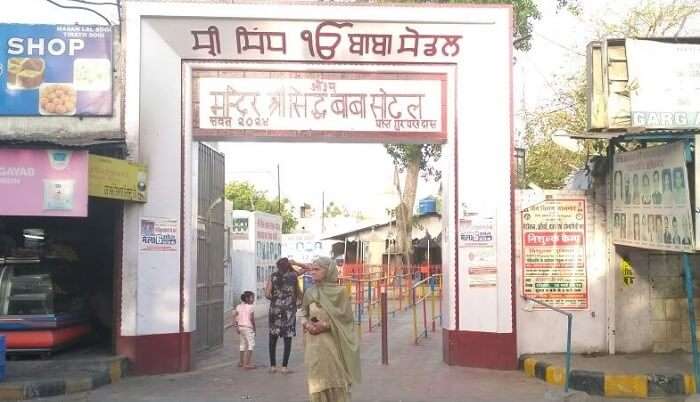 Located right next to the Devi Talab Mandir on the Sodal Road, the Sodal Mandir is a lesser-known but one of the most important places to visit in Jalandhar. It is dedicated to Baba Sodal who was born in a family of the Khatri caste in Jalandhar. The locals believe that Baba Sodal had once followed his mother to the pond despite being told to stay home, wherein his angry mother had told him to drown himself in the pond. Upon her word, Baba Sodal and supposedly plunged into the pool and drowned. This temple now has a samadhi comprising of a painted portrait of him that has been beautifully decorated with garland and rosaries. The temple also has a tank known as the Baba Sodal-da-Sarovar where pilgrims like to take a holy dip.
Timings: 7 AM – 8 PM 
Shopping In Amritsar 2022: Where To Shop, And What To Buy From This Historical City
12. Raghuth Mandir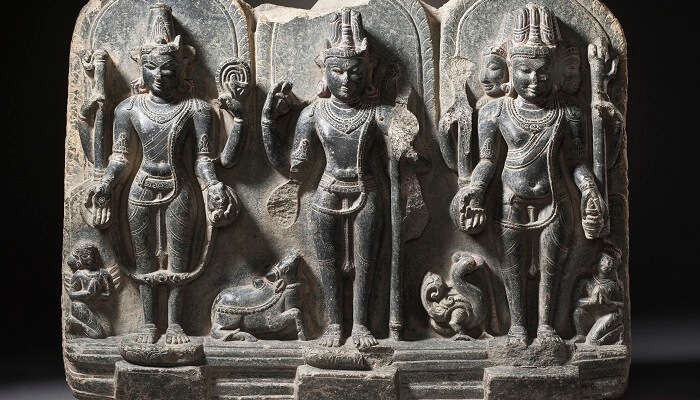 Raghuth Mandir is among the most important places for pilgrims to offer prayers. Located in the main city of Jalandhar, Raghunath Mandir is among the most revered holy shrines where locals, as well as travellers, like to offer prayers to the Lord and seek his blessings. It is believed that this place washes you of your sins and makes your prayers come true. Though it is known to be a holy temple, this place is actually a peaceful palace and one of the best places to visit in Jalandhar.
Timings: 6 AM – 8 PM 
13. Kartarpur Gurudwara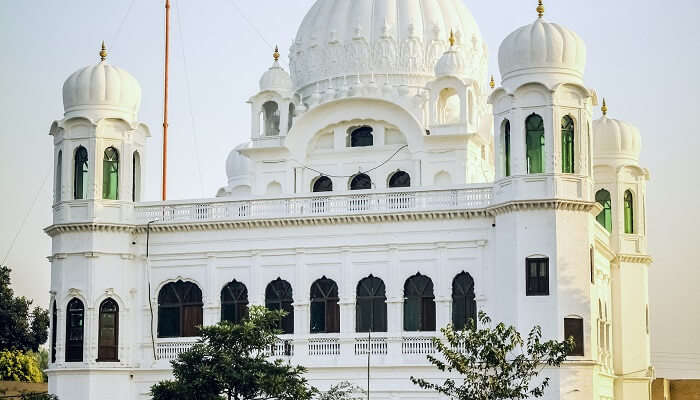 Kartarpur Gurudwara was established by the fifth Sikh Guru, Guru Arjun Devji way back in the year 1656. This beautiful gurudwara is situated in Kartarpur and lies around 16 km from Jalandhar city centre. It is one of the best places to visit in Jalandhar for couples who have just been blessed with a baby and are seeking blessings for their newborn child. The temple is visited by several devotees each year during the huge fair that is held here to mark the birth anniversary of the Guru. Near the gurudwara, you'll also find the memorial of Swami Virjanand, who was the teacher of Swami Dayananda Saraswati.
Timings: 5 AM – 11 PM 
23 Hill Stations Near Chandigarh You Must Visit In 2022 For Surreal Views
A trip to Punjab looks a lot more exciting as it features a mix of everything, from historic monuments to fun science centres and amusement parks, this city is a hub for all things fun. The buzzing hub of Punjab, Jalandhar is known for its historical monuments, rich heritage culture and several tourist attractions that make it an ideal holiday destination. Plan your trip to Jalandhar and make sure you include these places to visit in Jalandhar in your itinerary and have a fun holiday trip with your friends and family.
Frequently Asked Questions About Places To Visit In Jalandhar
What is Jalandhar famous for?
Jalandhar is famous for leather goods, leather footwear, bags furniture etc. It is also home to a major Hindu temple, Devi Talab Mandir dedicated to the goddess Durga.
What food is Jalandhar famous for?
Panipuri, chole bhature, butter chicken, samosa, puri chole, kathi roll, aloo tikki, kachori, jalebi, pakora, are some of the famous food of Jalandhar.
Is it safe to visit Jalandhar, given the covid situation?
Yes, it is safe to visit Jalandhar given that you follow all guidelines and take all the necessary precautions. Make sure to get yourself vaccinated before planning a trip, also wear masks at all times, maintain social distance at public places and sanitize your hands regularly to avoid the spread of the virus.
How to spend a day in Jalandhar?
You can spend your day in Jalandhar, exploring places like Rangla Punjab Haveli, Devi Talab Mandir Temple, Pushpa Gujral Science City and many more.

People Also Read
Places To Visit In Himachal Pradesh Places To Visit in Amritsar Places To Visit In Jaipur
---
Looking To Book An International Holiday?
Book memorable holidays on TravelTriangle with 650+ verified travel agents for 65+ domestic and international destinations.
---
Comments
comments