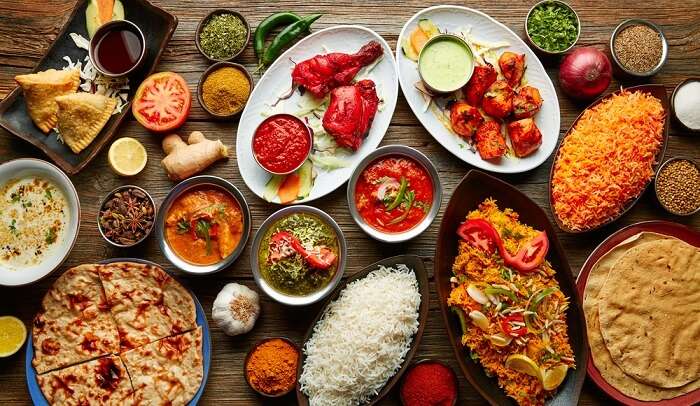 If the mere mention of cheese melts your heart and butter is your only need then hop on a bus to Patiala and start relishing the best of Punjabi cuisine. From endless food joints to butter-loaded cuisine, this city in Punjab is any foodie's dream come true. Home to drool-worthy eateries, Patiala surrounds itself with the aroma of flavor-rich food. Whether on a lookout to beat hunger pangs or willing to embark on lip-smacking journey, restaurants in Patiala welcome both with the warmth of sumptuous vegetarian and non-vegetarian food. So bid those food cravings a delicious goodbye.
6 Best Restaurants In Patiala
One can call Patiala the city of many flavors and can totally rely on it when it comes to taking your taste buds on a ride. The city is a plethora of both vegetarian and non-vegetarian cuisine. However, it is not all about sour and spicy, there are plenty of spots sugarcoated with the love of Indian sweets. Therefore, providing something for everyone. Listed below are some of the best restaurants in Patiala city:
1. Patiala House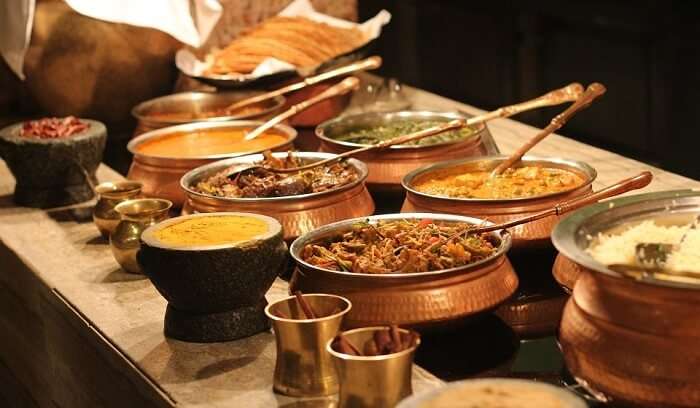 Talk about the best of food and booze together all at one space, Patiala House gives you a taste of just that. Serving Indian and Chinese cuisines, this restaurant and bar is one of the most popular restaurants in Patiala, Punjab. It is located nearby Sai Market. From all-time classics to a melange of something unusual, chefs here never fail to treat your palates right. Moreover, you can also cheers to life with refreshing cocktails. It is recommended that during weekends you make reservations in advance.
Cost for two: INR 2000 (approx)
Must Read: 12 Places To Visit In Punjab To Witness The True Beauty Of The State In 2022
2. Buns 'N' Bunnies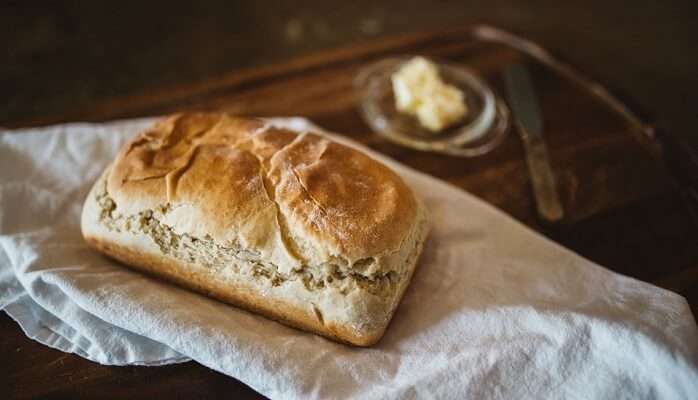 A lot can happen over a bun and bread and this restaurant is willing to experience the best of it all. Bun 'N' Bunnies welcome foodies with a unique menu of its own. Well-known for its heart-warming customer service and drool-worthy food, it can be considered as one of the best restaurants in Patiala. Slurp on refreshing beverages and dig in the best burgers while your visit to Bun 'N' Bunnies. Their traditionally prepared food will always leave you longing for more.
Cost for two: INR 400 (approx)
Suggested Read: 15 Resorts In Chandigarh For An Epic Staycation At The Gateway To The Hills!
3. Cafe @ Route 64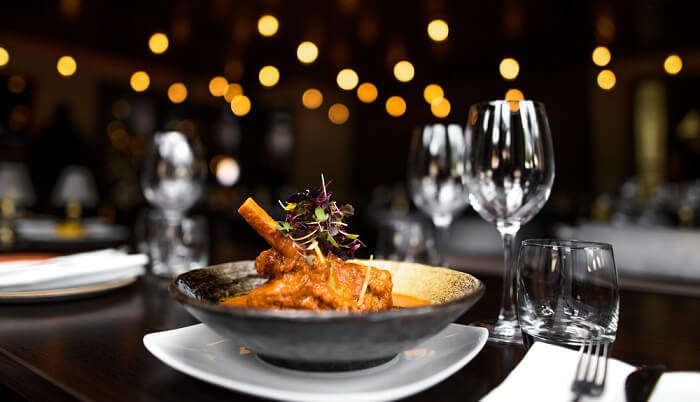 Cafe @ Route 64 is the most hyped restaurant of Patiala. Pizza lovers should definitely visit this place to grab a bite of lip-smacking pizza. It is a melange of perfect ambience with perfect food. Many tourists, as well as locals,ambianceo this place for its lively ambience. They serve Indian and Italian cuisine. You can make advance reservations if you wish to skip the hassle of appearing on the spot. It is one of the top-rated Leela Bhawan restaurants in Patiala. In all, the food is good and the music will set you on groove, so click numerous pictures of the good times.
Cost for two: INR 800 (approx)
Suggested Read: Shopping In Amritsar: Where To Shop, And What To Buy From This Historical City!
4. Ubq By Barbeque Nation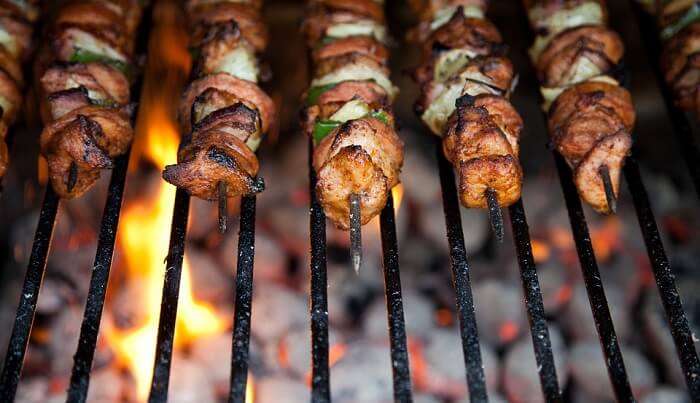 Ubq By Barbeque Nation is one of the best restaurants in Urban Estate Patiala. Its menu comprises Punjabi, Chinese, Punjabi, and North Indian cuisine. Most tourists have marked the food at this place to be not only delicious but also a value for money. It is a perfect hangout spot for friends in the evening.
Cost for two: INR 500 (approx)
Suggested Read: 61 Inviting Places To Visit Near Chandigarh For A Much-Needed Getaway In 2022
5. F2G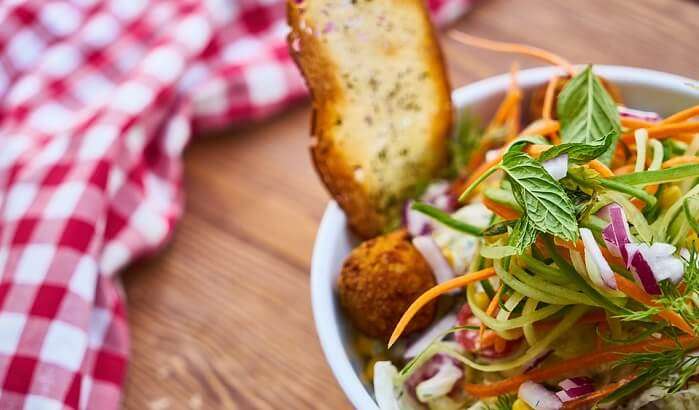 F2G is one of the best all veg restaurants in Patiala. This restaurant offers North Indian as well as Vegan cuisine. One will find the food to be a value for money and at the same time utterly delicious. Many also praise the quality of prompt service. As aforementioned, F2G serve only vegetarian food, making it a top choice for all vegetarians. However, parking can be a hassle if you are planning to visit on weekends.
Cost for two: INR 350 (approx)
Suggested Read: Shopping In Chandigarh: 8 Places To Spend Your Money Without Giving A Second Thought!
6. Arabic Delightz
Spend your evenings digging in the best of non-veg cuisine in Arabic Delightz. It offers Lebanese and Middle Eastern cuisine. The most famous of its dishes are Turkish wraps and shawarma that will absolutely delight your taste buds. The place has indoor as well as outdoor seating system. Moreover, wine and beer lovers can enjoy drinks along with their meals. One of the perks of this restaurant is that there is no hassle for parking as it is quite spacious. There is no doubt that it is one of the best non veg restaurants in Patiala.
Cost for two: INR 500 (approx)
Suggested Read: 8 Beautiful Resorts Near Chandigarh For A Rejuvenating Retreat
Top 2 Bakeries In Patiala
1. Jaggi Sweets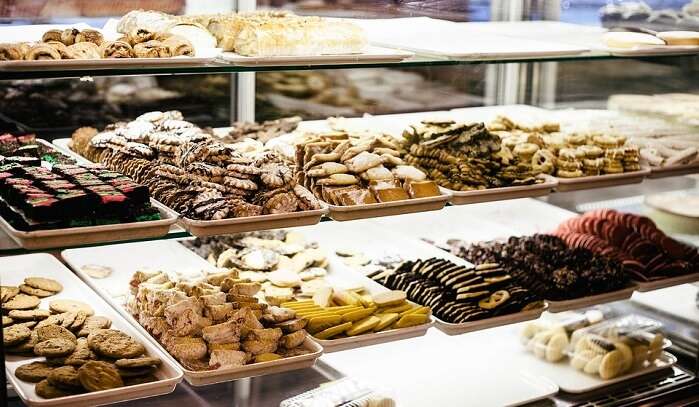 Jaggi Sweets is one of the most well-known bakeries in Patiala. Anyone willing to try the best of Indian sweets can hop at this restaurant from anywhere between 9 am and 10 pm. Along with Indian sweets, one can also relish alluring desserts that are sure to leave anyone with an aftertaste of more. The place has indoor seating and accepts cash-only transactions so make sure you are not relying on credit/debit cards when you plan to visit this place. Other than delicacies, don't forget to try tikki and panipuri since they are the restaurant's most trending.
Cost for two: INR 200 (approx)
Suggested Read: An Insight Into The Palace of Mirrors: Sheesh Mahal In Patiala
2. Sahni's Bakery And Restaurant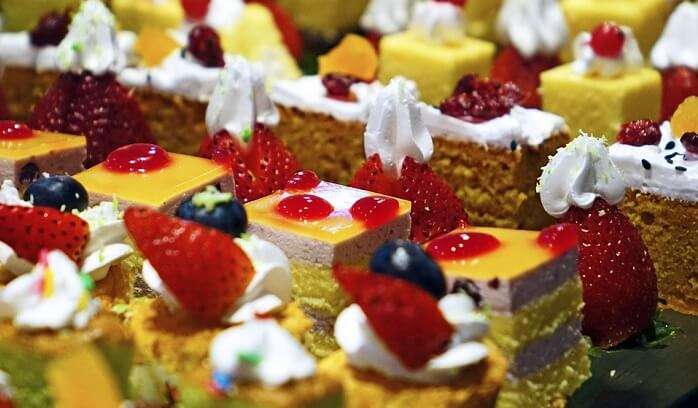 If you want to completely delve in the sweetness of Indian cuisine, then you can't afford to miss out on Sahni's Bakery. This bakery is overloaded with a variety of sweets and desserts that will content anyone with a sweet tooth. However, it is not just a bakery but also a restaurant where one can also grab a bite of Indian cuisine. If you opt to visit this place, then don't forget to grab a bite of rainbow cake that is the restaurant's bestseller.
Cost for two: INR 300 (approx)
Further Read: 23 Hill Stations Near Chandigarh You Must Visit In 2022 For Surreal Views
Along with Patiala peg, the city is well-known for its food chronicles. Traverse through an endless maze of lip-smacking street food stalls and famous cafes. Restaurants in Patiala will lure you with a heart-warming aroma of delicious food. Here, one can easily find a blend of Indian and Chinese cuisine, making it an absolute bliss for any foodie. Therefore, plan your trip to Punjab from TravelTriangle to really relish the flavors of Punjab.
People Also Read
Restaurants In Jalandhar Restaurants In Chandigarh Most Romantic Restaurants In Gurgaon
Comments
comments