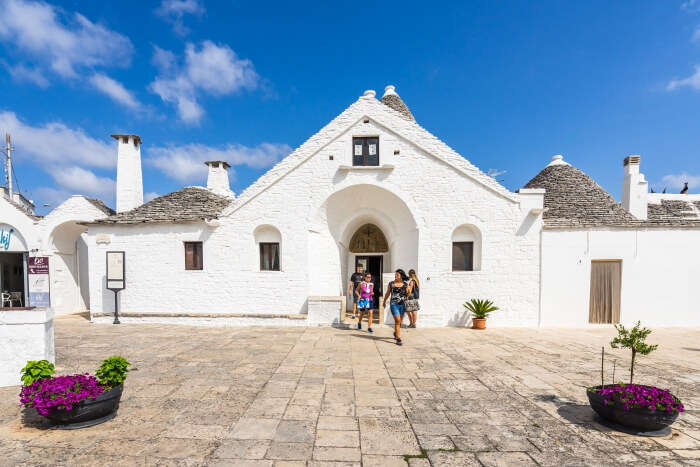 While technology takes over our modern day and promises to innovate every morning, taking a step back every once in a while to realize how far we, as a species have come is rather fascinating! As one of the oldest inhabited place, the Italian soil has hidden secrets of our common history since it was first colonized in 2000 BC and the museums in Bari, Italy exhibit this journey one fossil at a time.
10 Museums In Bari
From clothes and ethnographic museums to those housing neanderthal skeletons, here is our pick of some great museums in Bari that you must visit on a trip to Italy
1. Museo Archeologico Statale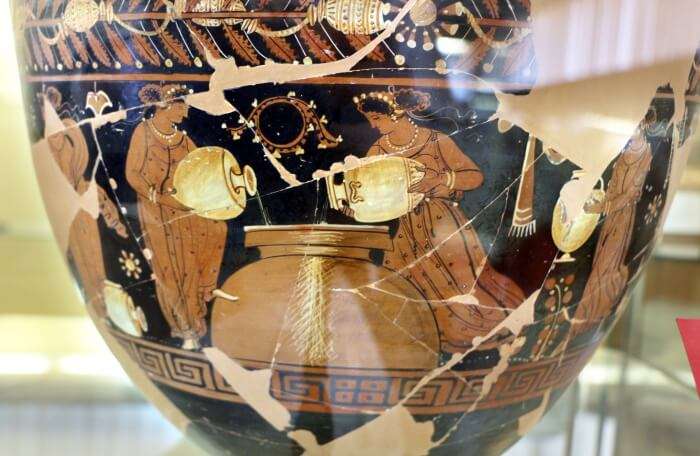 As part of the Axis Powers during the Second World War, Italy suffered a great loss of life and property. While trying to get back on its feet, the community around this museum in Bari province stumbled upon some evidence of the Peucezio settlement. The Neanderthal skeleton believed to be of the Man of Altamura was also found shortly after the museum was constructed and continues to woo history nerds and tourists alike. Some other noteworthy artifacts include the Relief cross and Cover of pisside.
Location: Via Santeramo in Colle, 88, 70022 Altamura BA, Italy
Timing: Monday - Friday: 8 am - 7:45 pm
Saturday-Sunday: 8 am - 1:45 pm
Entry fee: Free
Must Read: Italian Cuisine: Top 10 Dishes That Let You Taste The Authentic Flavors Of Italy!
2. Museo Nazionale Archeologico di Gioia del Colle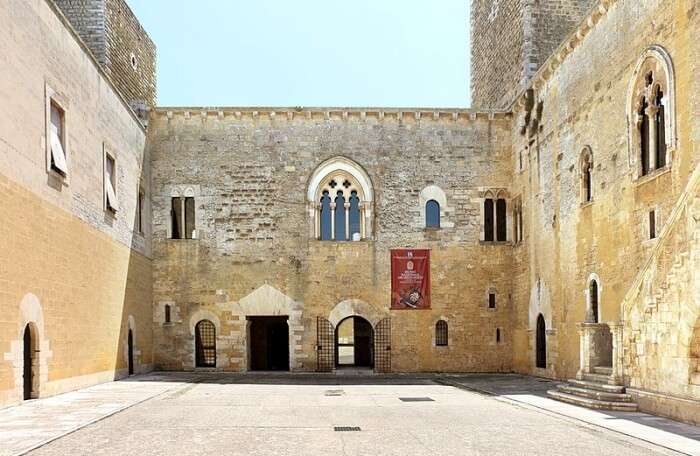 If you can imagine "Living in a city" back in the third centuries, this is the museum for you. While of course there were no cities back then, however social construct and gender roles did exist and this Norman-Swabian Castle gives an insight into the everyday lives of men, women, and children. From toys made of bronze to weapons of iron, your journey through the ages of discovery starts here.
Location: Piazza Martiri del 1799,1, 70023 Gioia del Colle BA, Italy
Timing: Monday - Sunday: 8:30 am - 7:30 pm
Entry fee: Approx. INR 405
Suggested Read: An All-inclusive Bari Travel Guide For An Unforgettable Experience In Italy
3. Laboratorio della Cola Cola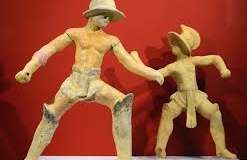 Like most people, the first look of these terracotta sculptures inspired by various subjects like satirists, zoomorphic and traditional crafts allures you into believing these are toys for kids but wait until you hear the backstory. Originally designed as whistles models by the Loglisci brothers, these pieces can be your version of carrying a part of the local tradition of Gravina back home.
Location: Piazza Papa Benedetto XIII 24, 70024 Gravina in Puglia, Italy
Timing: Monday - Friday: 10:30 am - 6:30 pm
Saturday: 10 am - 7 pm
Sunday: 10 am - 8 pm
4. Jatta National Museum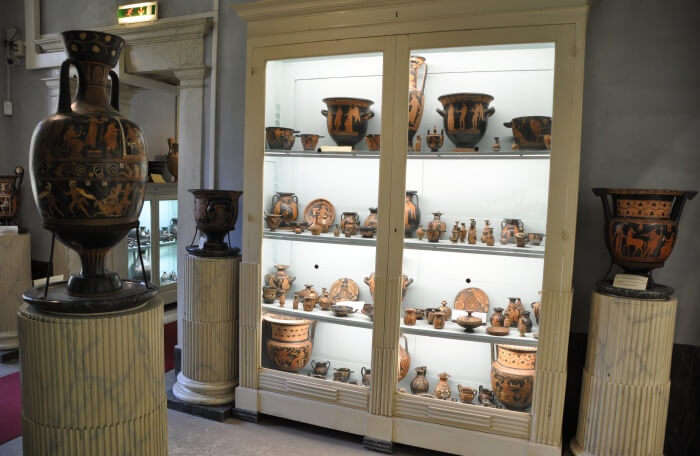 From the moment you enter the Jatta National Museum, you sense the aura is vintage. Four rooms that hold artifacts that tell the stories of Greek mythology, one can hardly begin to fathom the origin of this folklore that has passed down generation after generation. So the next time you begin to read about Apollo creating poetry or Poseidon's wrath causing the tides, take a moment and ask yourself how did these pieces of fiction make their way into the beliefs of the ancient Greeks?
Location: Piazza Bovio,35,70037 Ruvo di Puglia BA, Italy
Timing: Monday - Sunday: 8:30 am - 1:30 pm, except
Thursday and Saturday: 8:30 am - 7:30 pm
Suggested Read: Do Not Forget To Visit These 10 Incredible Castles In Italy On Your Next Trip!
5. Pinacoteca Corrado Giaquinto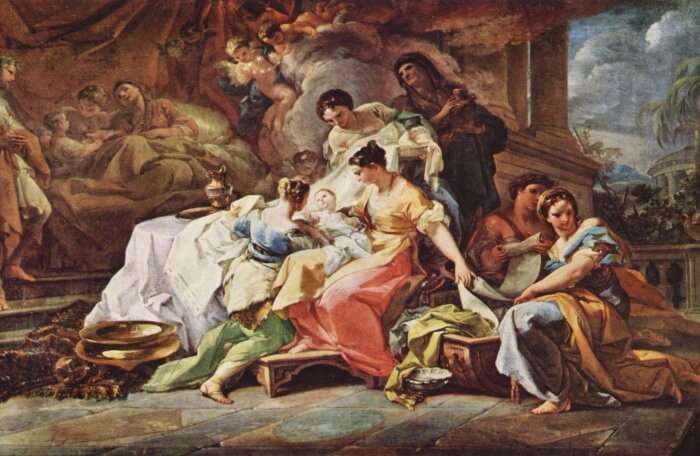 If you like things old school with a flick of some brushwork, the Pinacoteca Corrado Giaquinto is one of the best museums in Bari to find the inspiration for your next masterpiece. With contemporary artists depicting the everyday life to the Venetian paintings from the churches of the 16th century, this museum captures what selfies these days fail to. While you may find it difficult to roll your tongue and name most of the painters correctly, this place is sure to move you in more ways than one.
Location: Via Spalato,19 Lungomare N. Sauro,IV piano,27,70121 Bari BA,Italy
Timing: Tuesday - Saturday: 9 am - 7 pm
Sunday: 9 am - 1 pm
Entry fee: Approx INR 250
6. MUDIMA - Museo Diocesano Matronei Altamura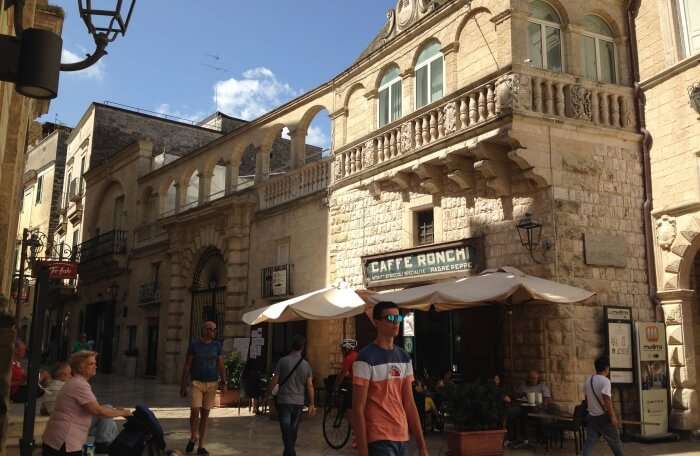 While it may seem like a cathedral on the outside, step into the MUDIMA to explore some of the most unique sights in Italy. Inaugurated in 2016, this age-old building is witness to the artistic and historical evolution of Italy since the 15th century. With five large sections of artifacts each characterized by the material used for its fabrication, watch history hop from the Stone age to the Bronze age and finally to the Iron age within the confines of a single room.
Location: Arco Duomo,1,70022 Altamura BA,Italy
Timing: Tuesday - Saturday: 10 am - 1 pm, 3 pm - 6 pm
Sunday: 10 am - 1 pm, 4 pm - 7 pm
Suggested Read: Shopping In Italy: 6 Best Places For The Shopaholics To Indulge In An Extravaganza
7. Trullo Sovrano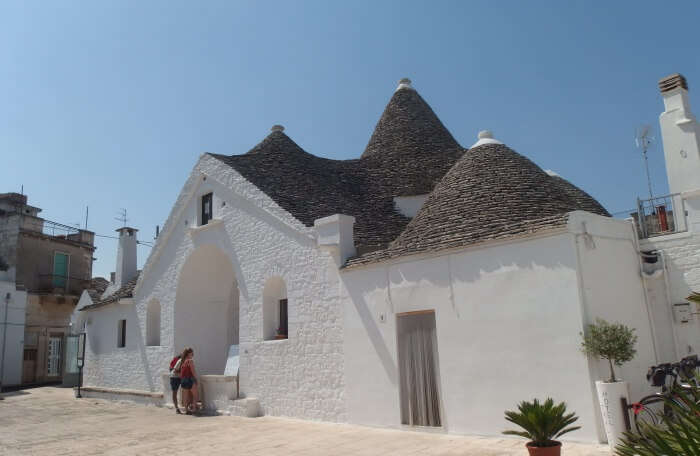 As the only trullo to have a raised floor, Trullo Sovrano holds credit for introducing modern architects to dry stone huts with conical roofs of the 19th century. With a garden that decorates the front door, this 2 bedroom home with a pantry and secondary kitchen also has boasted of a guest bedroom on the first floor. Now converted into a house museum, visitors can carry back a copy of "Recipes of typical Apulian cuisine" or "Proverbs of Puglia" from the bookshop.
Location: Piazza Sacramento,10,70011 Alberobello BA, Italy
Timing: Monday - Sunday: 10 am - 1:15 pm, 3:30 pm - 6:30 pm
Entry fee: Approx INR 125
8. Museo Fondazione Ettore Pomarici Santomasi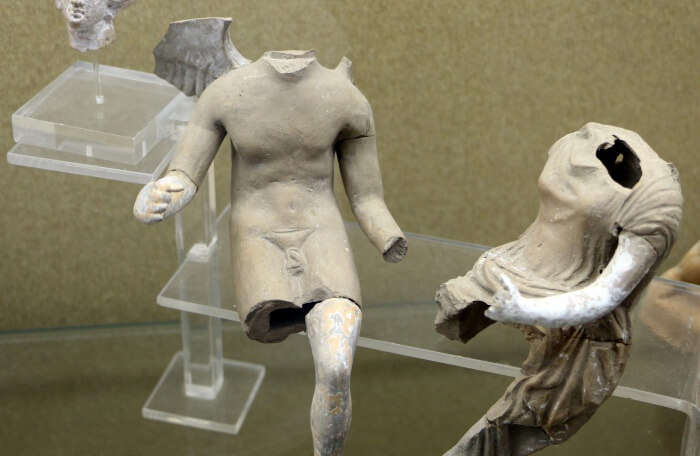 With the fashion of the seventeenth to the nineteenth century stitched up in 9 dresses, the Swabian Castle of Frederick II and currency from the 6th century, whether you are looking for some inspiration for your OOTD or just want to steal some cultural insights from the Holy Roman Empire of 1220, or are wondering how the concept of money entered human society, you are sure to get more answers than you asked for. Recognized by the Municipality of Gravina as a part of its cultural heritage, make time for this museum during your stay in Bari.
Location: Via Museo,20,70024 Gravina in Puglia BA, Italy
Timing: Tuesday - Sunday: 9 am - 1 pm, 4 pm - 8 pm
Suggested Read: 16 Enchanting Beaches In Italy For An Unforgettable Vacation By The Ocean
9. Cantina Albea winery and museum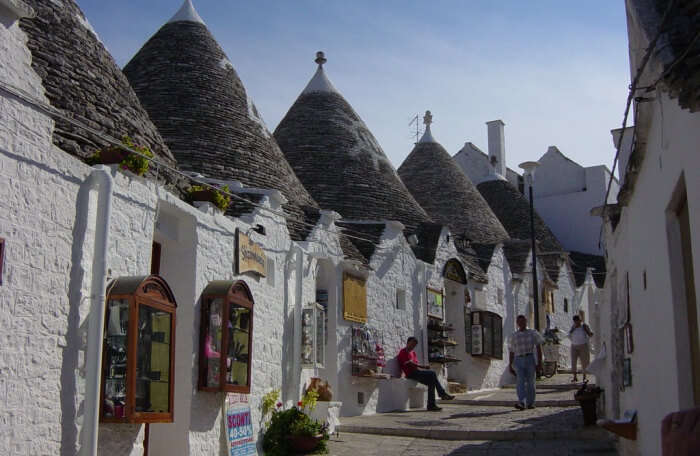 Often described as one of the most unique museums in Bari, the Cantina Albea winery and museum is less museum and more happy place. With little help from humans, the wine-making process is mostly natural and taken care of well by the yeasts. Stir up some knowledge of wine-making or just swirl, smell, and sip, we do not judge!
Location: Via due Macelli, 8- 70111, Alberobello, Italy
Timing: Monday - Friday: 9 am - 12:30 pm, 3:30 pm - 5:30 pm
Saturday & Sunday: 9:30 am - 12:30 pm
10. Museo Diocesano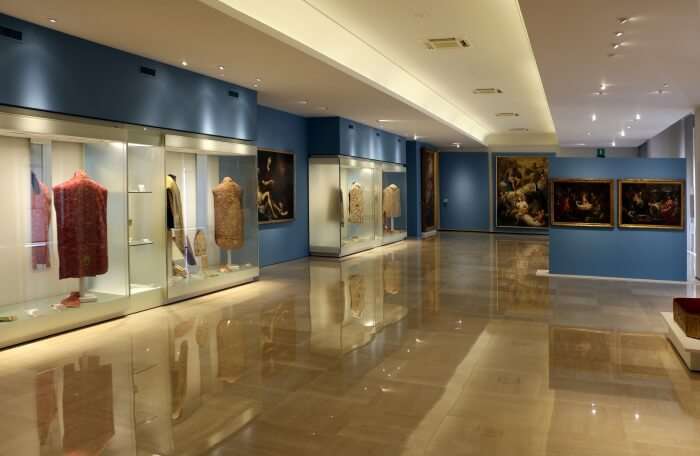 If sacred books and ancient religious scrolls are your jazz, find yourself getting caught up in the mystery of the scriptures and texts preserved at the Museo Diocesano. The museum walls are adorned by paintings of the medieval age and the Italian collector Fileri is believed to be fascinated with jewelry. The highlight of the visit is the "rotole" which are believed to be illustrated liturgical scrolls from the 11th century. To add to its spirituality quotient is the Cathedral of St Sabina on the first floor.
Location: Via dei Dottula, 70122, Bari, Italy
Further Read: Top 12 National Parks In Italy To See The Country's Surreal Beauty
Now if thought Italy was only about Venice and pizza, think again! Contact TravelTriangle for customized itineraries with never seen before places based on your interests. These Bari museums are a real treat for those who have an interest in history. While they are not the only thing you should see when in the port town, you should certainly visit them on your trip to Italy.
---
Looking To Book An International Holiday?
Book memorable holidays on TravelTriangle with 650+ verified travel agents for 65+ domestic and international destinations.
---